SO, this post has been in the works since the end of July, and I cannot believe I finally get to say these words. We bought a house – a 1960s fixer upper – and are beyond thrilled to be moving. After 5 years in the PMQs across 2 bases (the row house // the duplex // the A frame – where we currently are), we are oh so ready to be in our own space.
Check out our CURRENT COMPLETED SPACES:  Mid Mod Eclectic Living Room, or the Floral & Glam Master Bedroom, Floral Master Closet, my Pink Glam Home Office, and our Retro Glam Kitchen.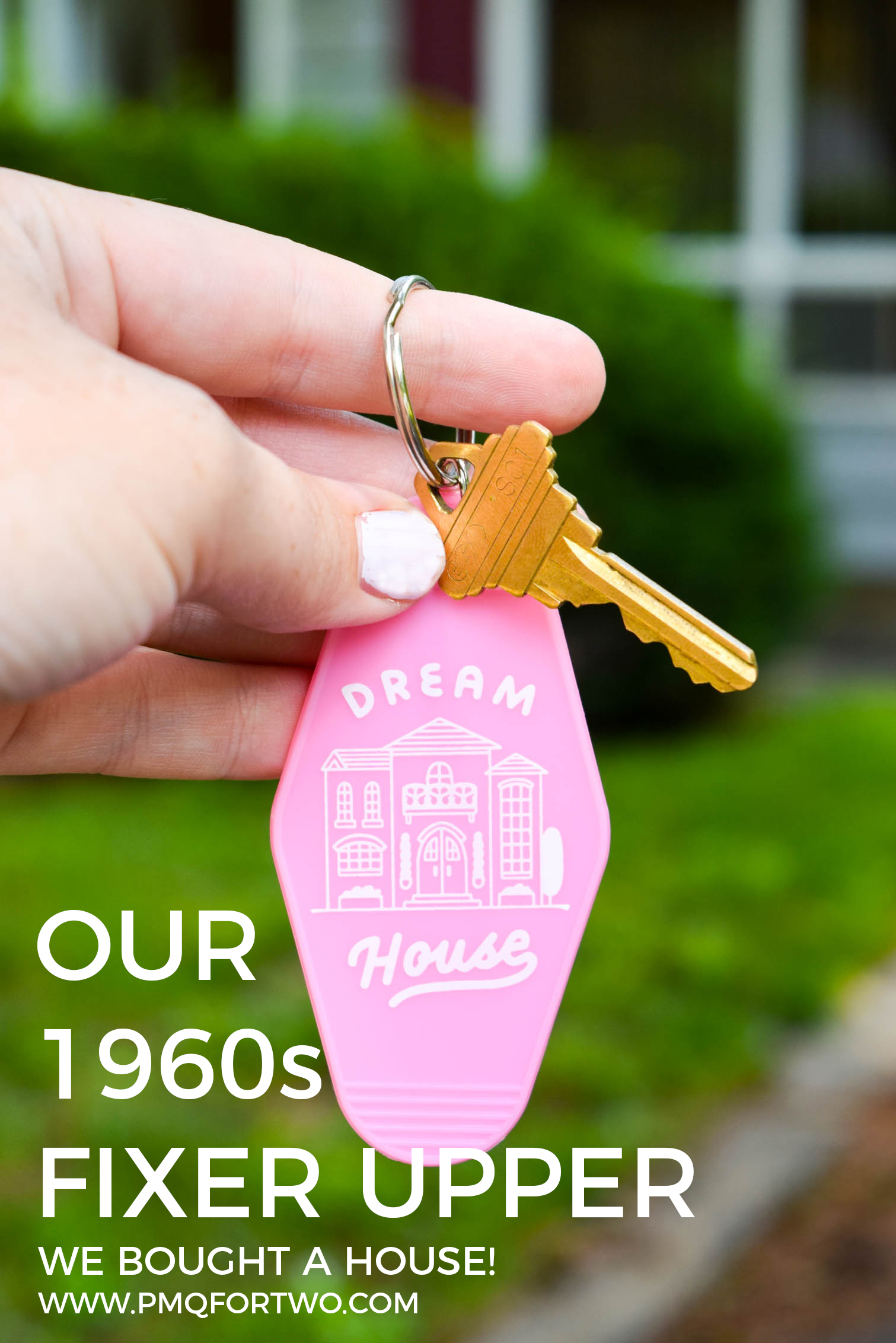 We've been scouring the real estate MLS for months; watching, waiting, scheming. See, we very nearly pulled the trigger back in June, but that house sold after 2hrs on the market. Those of you who were playing along with me on IG stories lived the excitement and disappointment, but it drove home just how close we were to actual home ownership.
Check our 1960s Colour Palette.
It also highlighted how quickly the market was moving. That, coupled with increasing Bank of Canada rates (& corresponding stress test thresholds) — and our own personal timeline — meant that we needed to get serious before the fall. So we kinda did!
I've been watching and monitoring listings on my own, but a few weekends ago we went on a drive to explore some neighbourhoods in full summer (because we know what they look like in the winter), and got really excited about a few places. None of them were in town though, they were pushing our budget, AND required a lot of work. They were a pass.
Later that afternoon I found another listing that had just been lowered into our price range – a 1960s fixer upper. The house was in pristine condition…. for 1962. All the finishes were original, no ill-fated renos in the 80s, no hack jobs with shitty tile to ruin the fun. The neighbourhood was exactly where we wanted to be (because location is the ONLY thing that matters in real estate) and on a cul de sac. PLUS, all the comps are well above what the asking price was. We got excited, booked a showing, and fell in love.
Turns out, most people who had looked at the house at full price, were looking to gut the place and pump 100k$ into the property. With the existing price tag, it wasn't selling. So they lowered the price, and then we came along! We love the features of the house and have no plans to make anything an open concept monstrosity.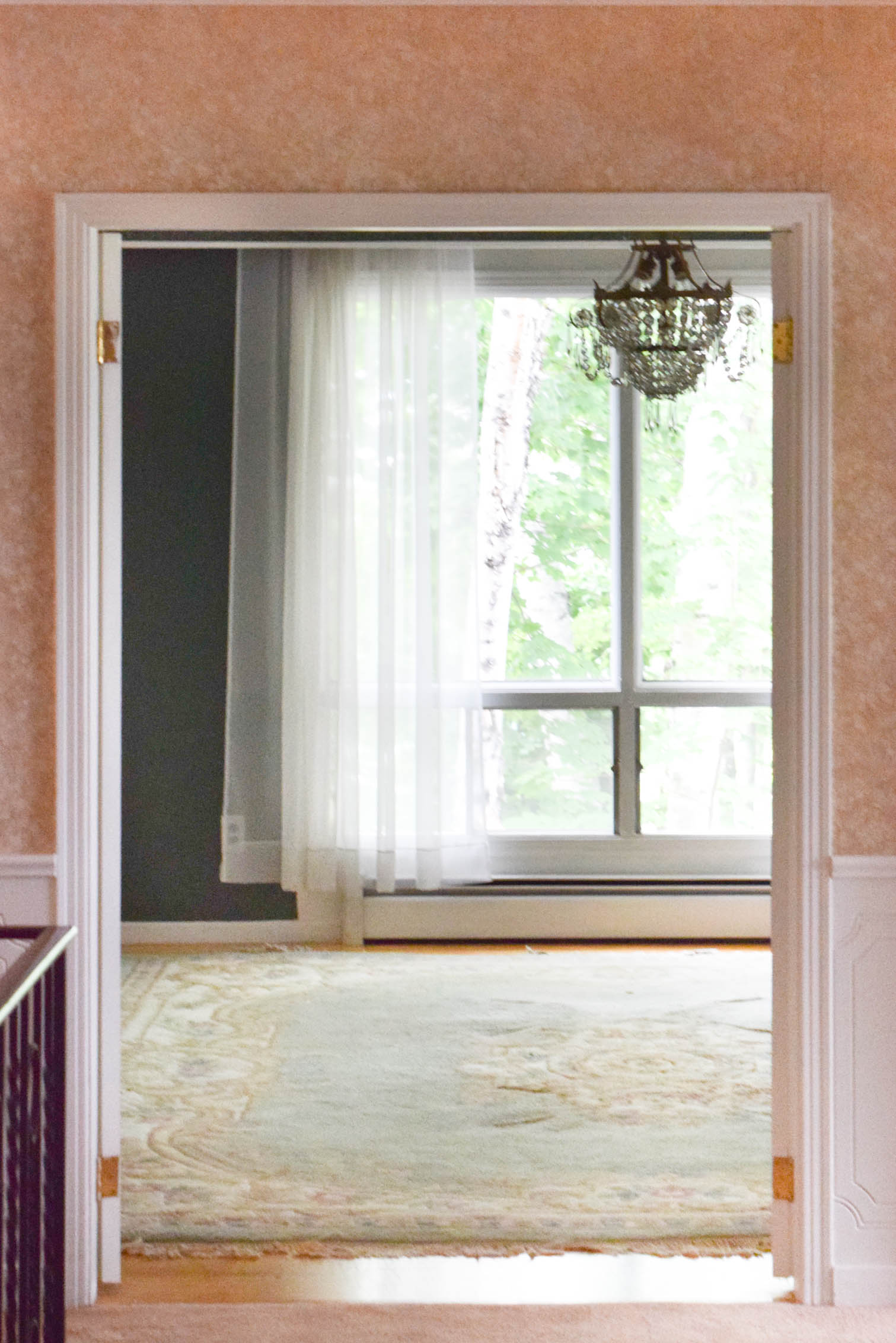 We love the 1960s kitchen with original appliances and cupboards. We love the wood panelled office. We love the giant wet bar and entertainment space in the basement (not pictured in this post). We love the two fireplaces. We love the fretwork in the living room.  We love the bathrooms with original fixtures. We love the balcony that connects the living room to the master. We love the mature trees on the corner lot. We LOVE IT ALL. And most importantly, we felt it the second we walked through the front door.
So we got a realtor, made an offer, and BOOM! The house was ours 48hrs after walking through the door.
The real anxiety started once we went to the bank to get everything in order the next day. We got approved for the mortgage no sweat, but then CMHC (the organization that insures mortgages in Canada) had a system glitch the day our application was submitted. So instead of hearing back that same day, we waited a full 6 days before anyone realized there was a glitch. And then, with 24hrs to spare before the financial conditions had to be lifted, we got the ALL CLEAR. If you watched me lose my mind on IG stories, that's what was happening. I was stuck between excitement and suspense, and that's an awful place to be.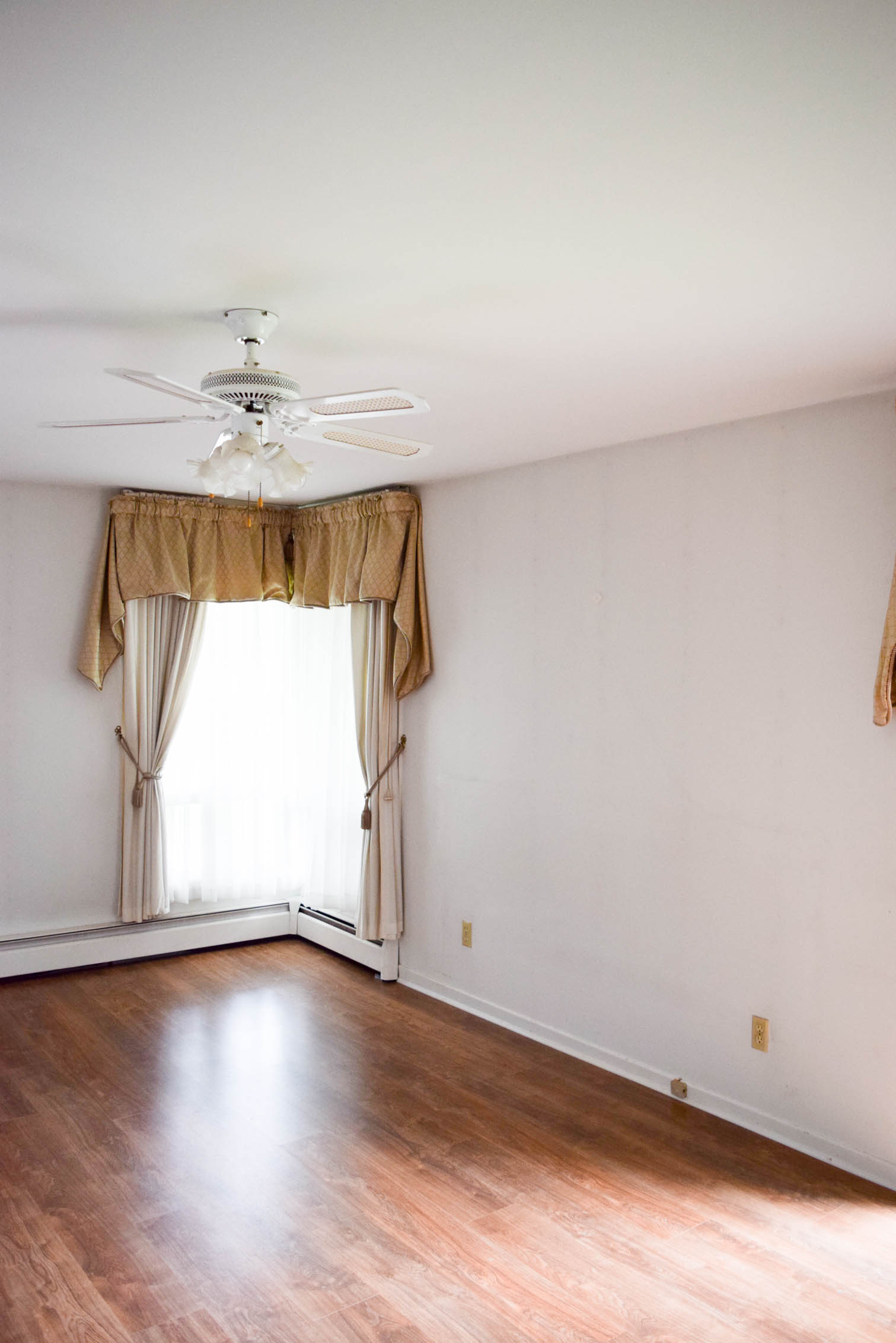 I also didn't want to tell you guys, and then get denied on something, and fail oh so publicly. That would be no bueno. Which brings us to here. I can finally celebrate with you guys! I'm sharing a few quick shots now, but there will be a full house tour once we move in.
There will of course be updates in the house, and I'm looking forward to partnering with the best to do it.
Let me stop you now: Yes we've considered the possibility of a posting, and yes we have a plan. Haters, be gone!
Now, all that's left to do is March Out of our Q, and move into the new place!  So while I launch into an insane holiday season on the blog, I'm also moving. Wish me luck, and send gin with Diet Tonic my way. Also, if you're local and want to help us move – holllaaaa.
BUY THE DREAM HOUSE KEYCHAIN HERE