I know things are feeling a little weird, and a little out of whack right now, but there's no reason we can celebrate the colourful homes we live in (especially since we're spending so much time in them). Since I'm not technically at home right now, I'm sharing a slightly abbreviated spring tour, combined with photos from last spring, to share all my colourful spring house decor.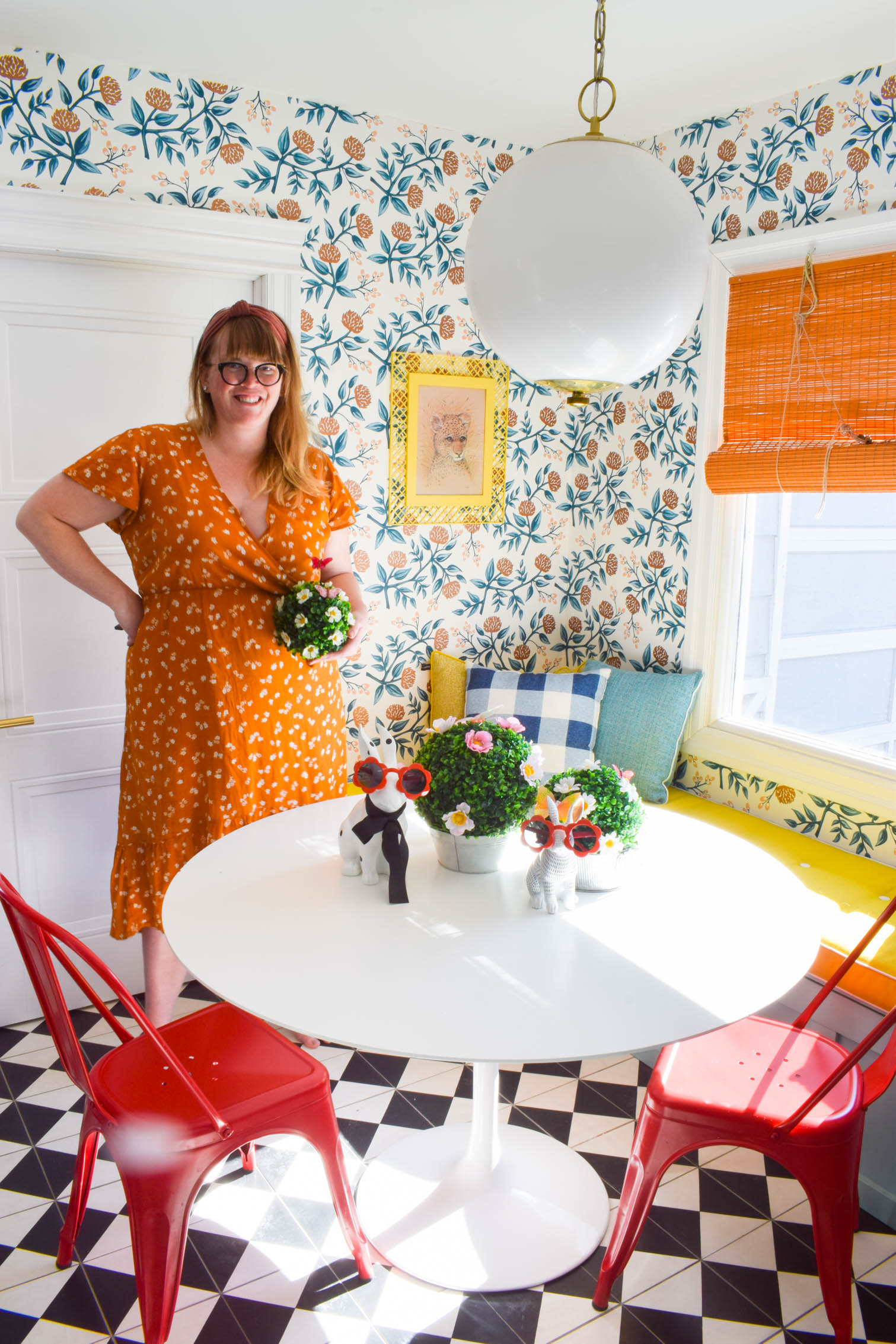 A lot of what's here, you can do for yourself with items around the house (shop the house anyone?), or you order the supplies online. Heck – you can bring colour and spring into any space with flowers, and ribbons, and sunshine and by opening a window. I should know!
Spring Kitchen Decor
I find the kitchen to be one of the happiest places in our house (next to June's Rainbow Nursery), but it's also super functional, so I try to keep seasonal decor to a minimum. In this case, I've confined most of it to the seating area. I'll have the tutorial for my spring floral centerpiece next week.
I would suggest making some
blackberry mint lemonade
right about now. We can probably take all the vitamin C we can get, and the blackberries add a fun taste to a classic.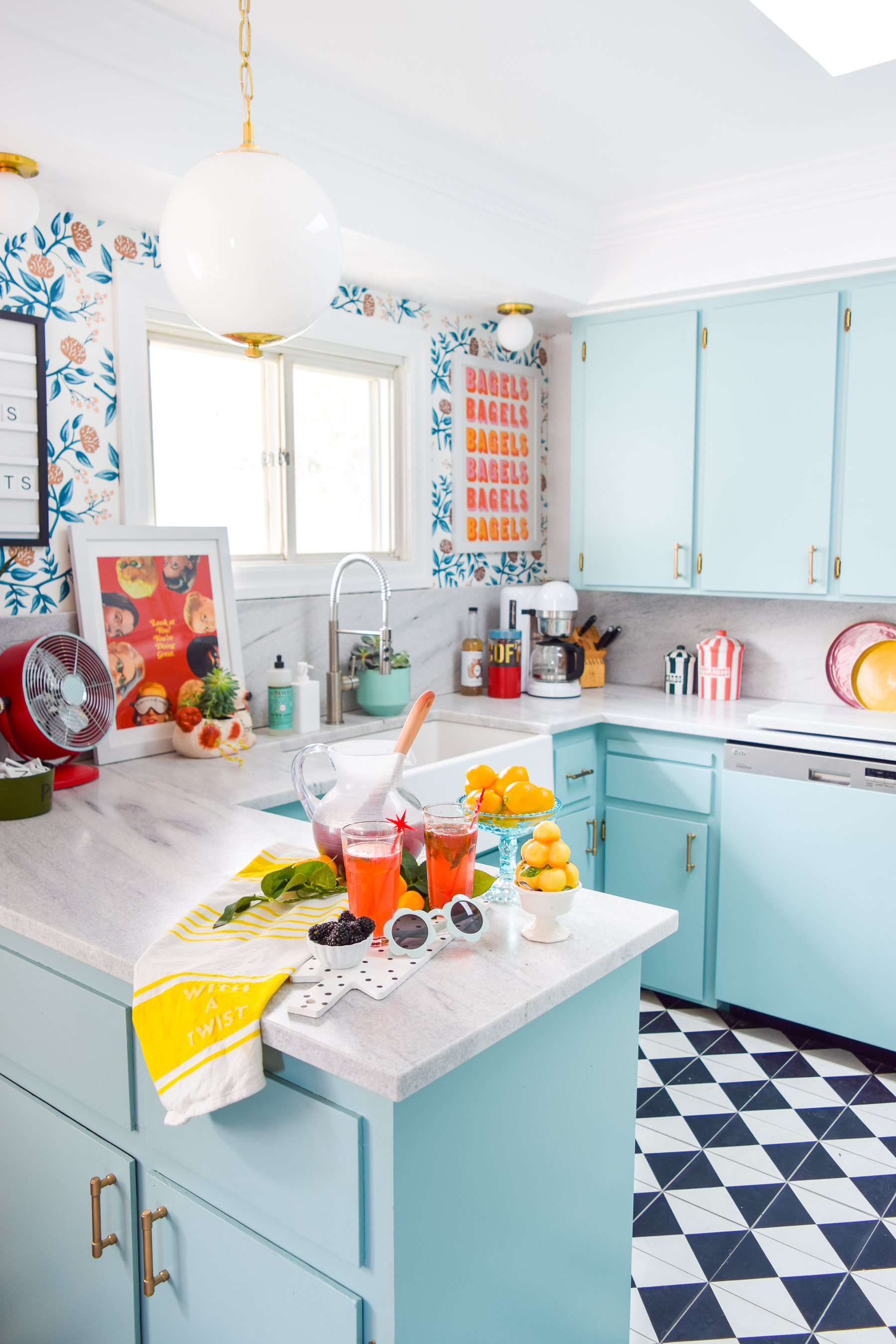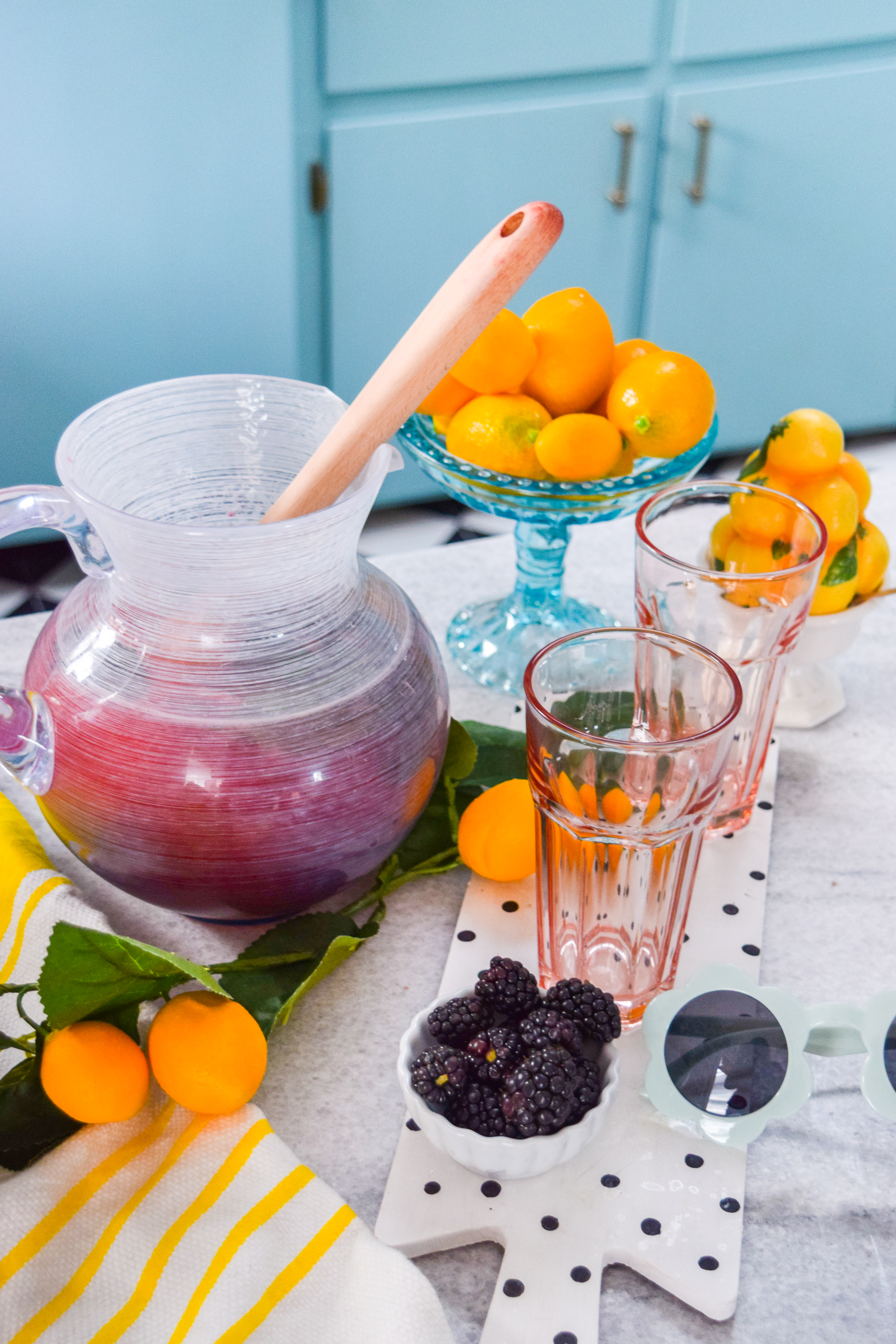 Spring Tablescape Ideas
I've done quite a few spring tablescapes, including all kinds of easter ones. I did a fun
colour blocked tabelscape
last year, using bright colours, lots of chocolate, and a paired-down place setting.
Check out my other spring and easter
tablescapes
if you're looking for more inspo.
Spring Entryway Decor
Our newly remodelled
butterfly wallpaper entryway
is spring-like in every respect. Butterfly wallpaper, bright art, and all kinds of springy floral touches.
Part of me would like to pretend I was travelling right now, or booking travel – like the fabulous lady in the pictures is – but that'll be for another time.
Spring Bedroom Decor
I think flowers are the best touch for a bedroom in the spring. But fresh bed sheets and new monogramed jammies do the trick. They also bring all kinds of preppy flair to a space, and that's exactly what I did in our
colourful preppy bedroom update.
"call me when we can go out again"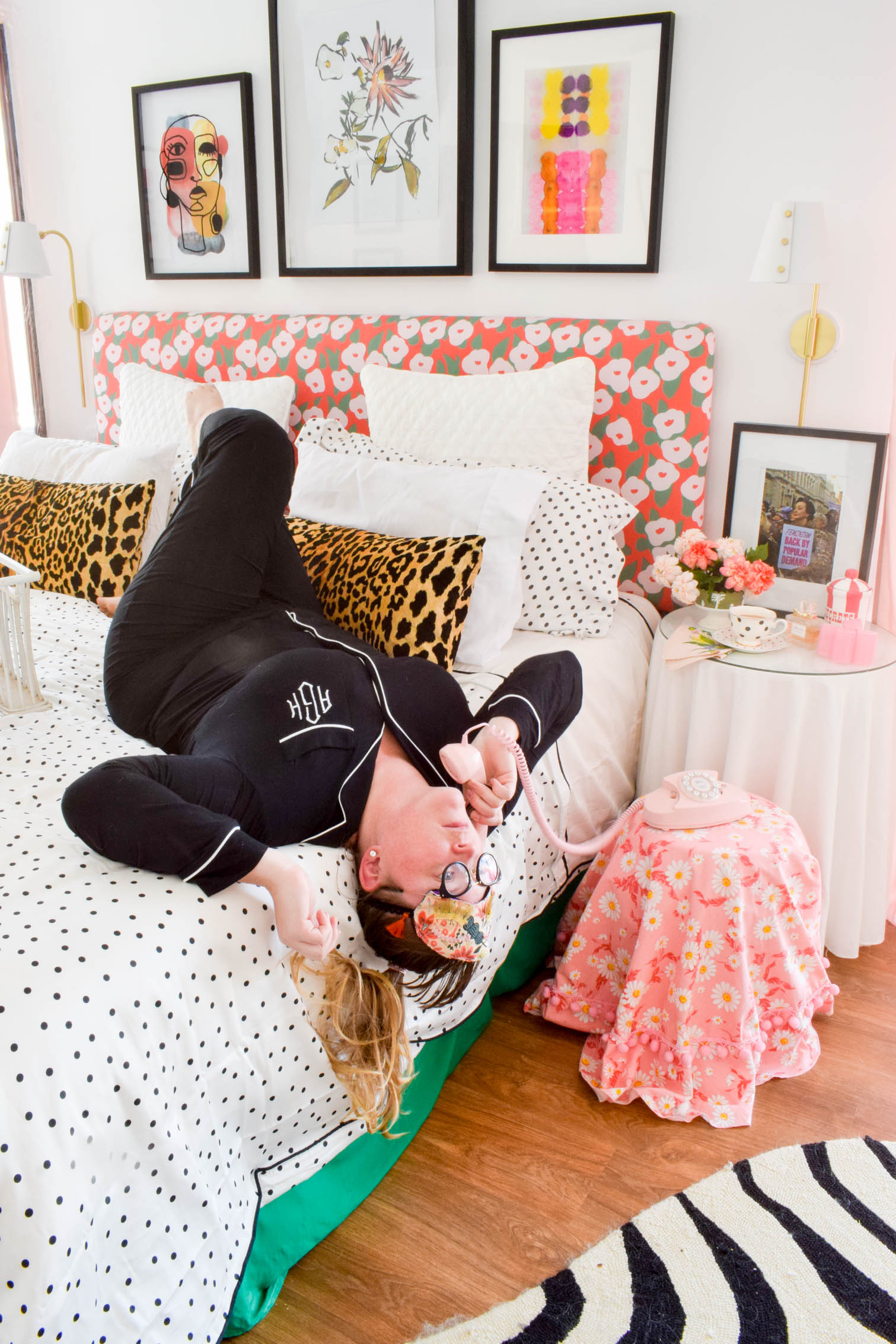 Colourful Spring Kids Decor
While June's spaces are always colourful, I think her nursery is kind of the embodiment of life itself. There's a
rainbow door
, some
learning and playful toys
, lots of amazing textures and patterns, and of course – a happy baby!
Spring has sprung in my heart, and hopefully outside. I hope it does for you too!
Check out my
project gallery
to see what other spring vibes I've got on offer. And don't forget to check out the others this week!
It's A Colorful Life Tour- Spring 2020
Monday:
Tuesday:
Wednesday: