*BEHR sponsored this post, but all thoughts are my own. Thank you for supporting the brands that make PMQ for two possible.
Hoping on the rainbow bandwagon here, and a nursery is the perfect place to do it. Make sure you check out the plans for her
Rainbow Nursery
, and catch-up on last week's tutorial for
DIY Bean Bag Pillows.
Quick shout-out to all the participating sponsors this time.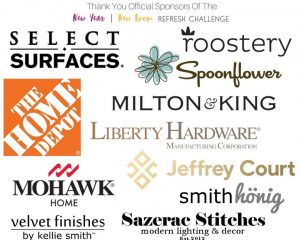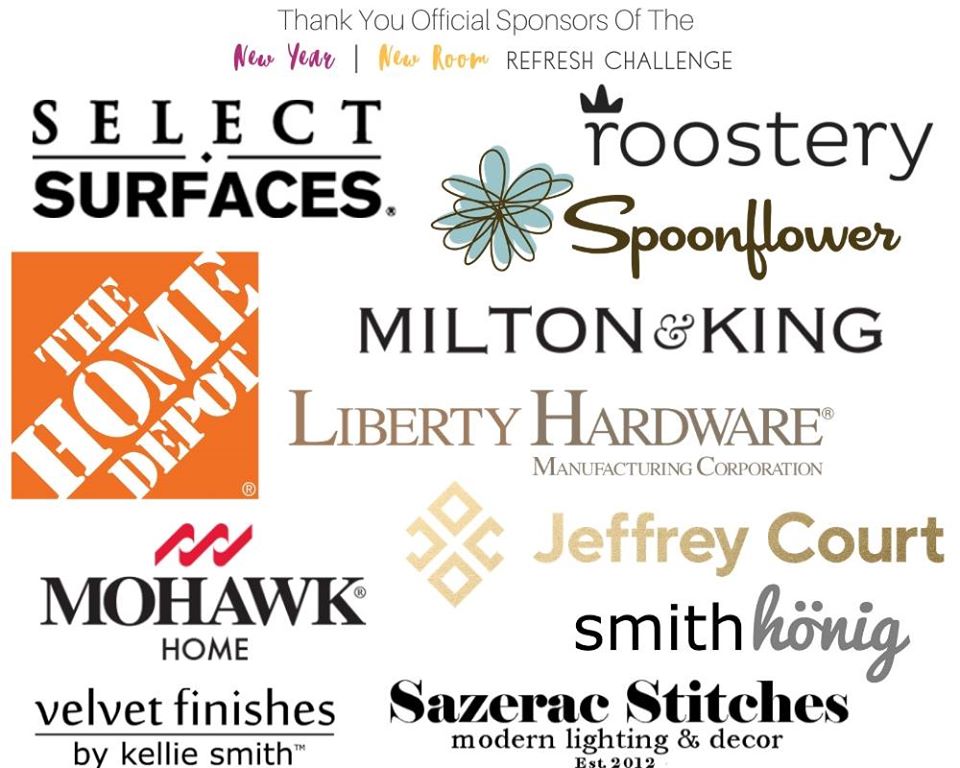 How to paint a rainbow mural
Murals are #sohotrightnow, and while they're not exactly my style, I wanted to at least try one. I figured the back of the door in June's nursery was the perfect place. Not because it will be hidden, but because when her door is closed she can enjoy it. The process is quite simple and only requires a few items.
What do you need to paint a rainbow mural?
If you're going for a more structured rainbow (as opposed to something done free-hand) you'll need painter's tape, a measuring tape, and a pencil.
You'll also need paint! Because I was only planning on doing the back of the door, I didn't get anything bigger than the sample sizes. At your local BEHR distributor, you can have sample sizes tinted to try a swatch at home. I use them all the time when figuring out what colour I want to use, and when I'm doing a smaller scale project like this.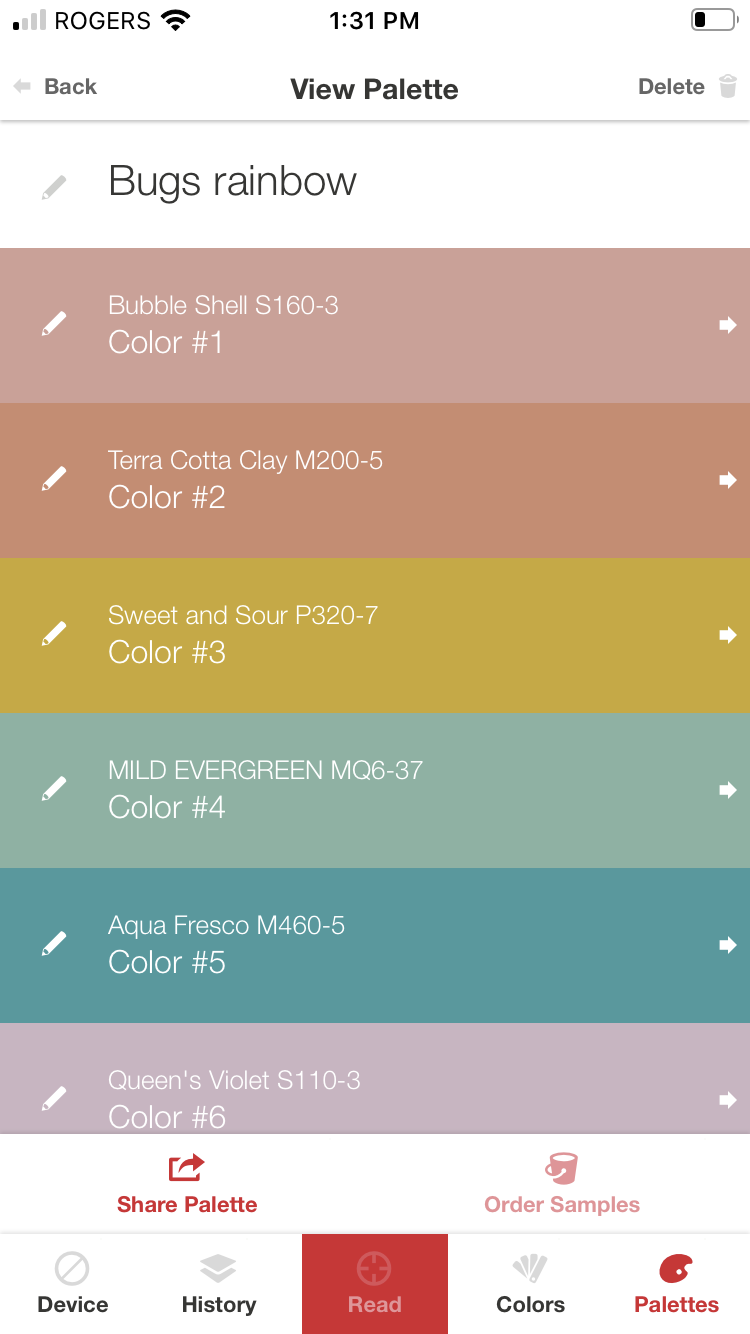 I used these shades, as matched using my Color Reader:
Bubble Shell S160-3
,
Terra Cotta Clay M200-5
,
Sweet and Sour P320-7
,
Mild Evergreen MQ6-37
,
Aqua Fresco M460-5
,
Queen's Violet s110-3
. I had samples in the Marquee eggshell tinted for this.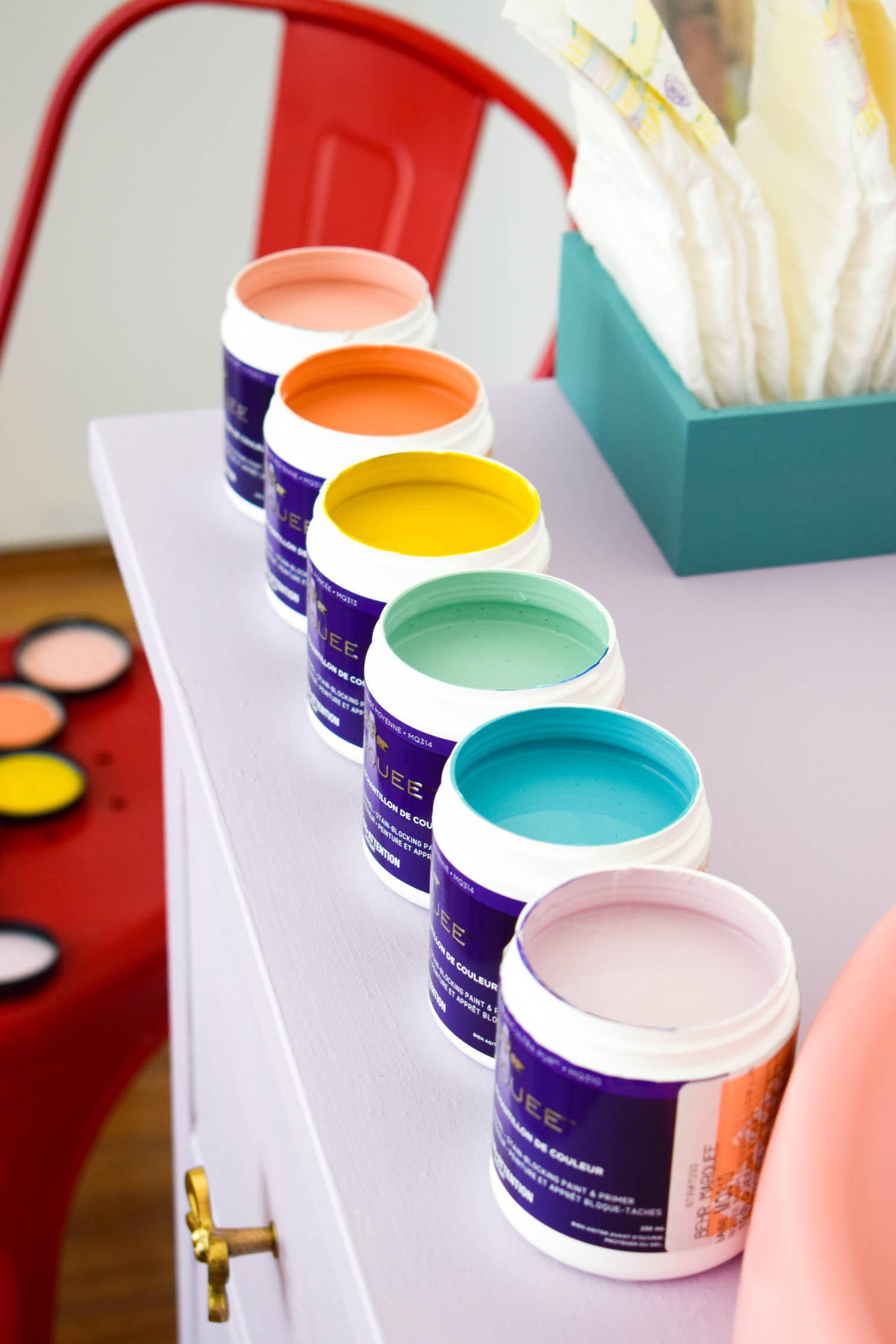 Taping the rainbow stripes
I used painter's tape here, to create 6 identical vertical stripes on the door. I wanted a 1″ gap between shades, so this worked-out perfectly with the taping.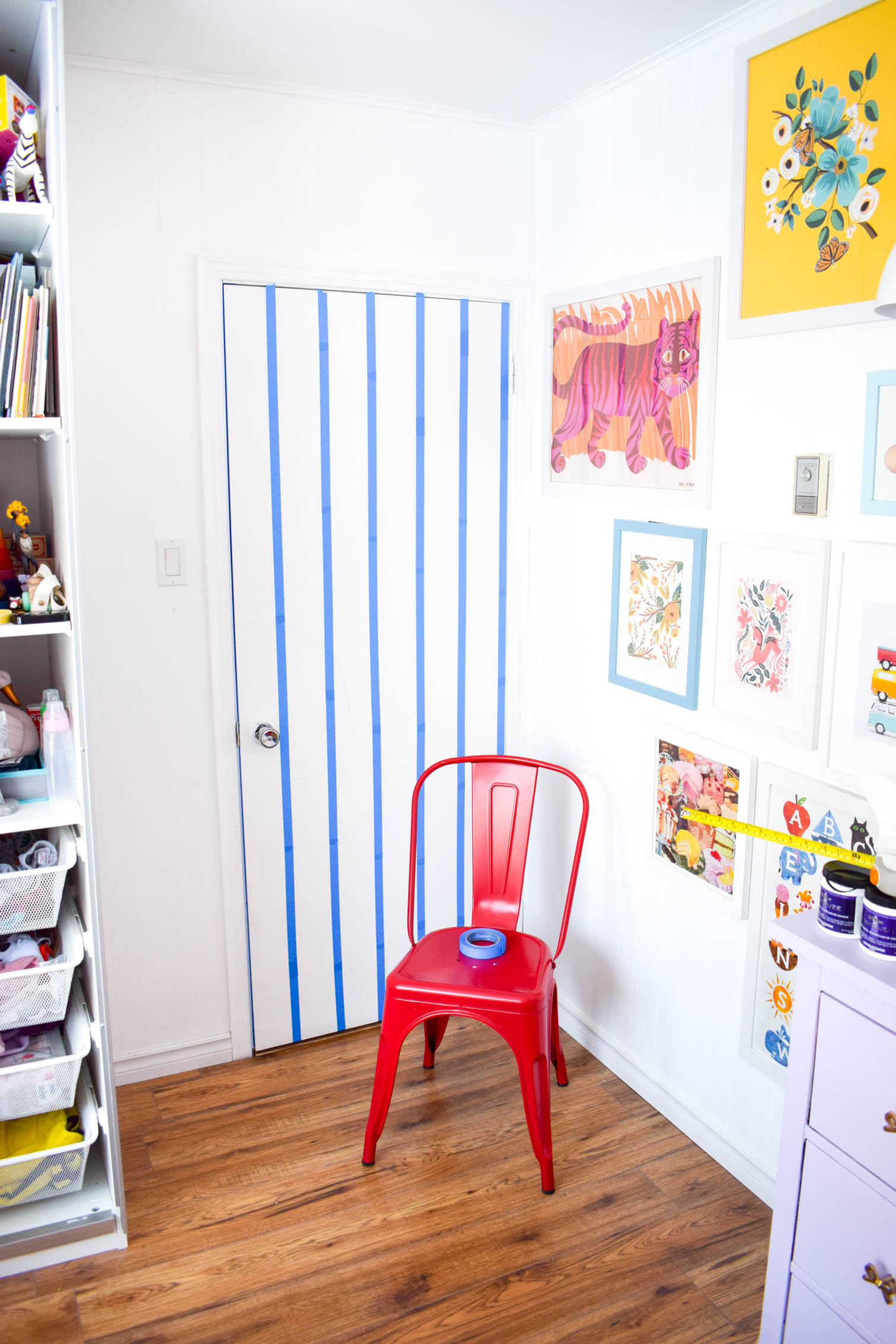 I find it easier to tape long vertical pieces in bits, especially when I'm trying to keep a straight line. If you can, overlap them so that when it comes time to peel them off, it all comes in one piece.
Painting rainbow stripes
Once your stripes are straight and to your liking, start painting! instead of using one brush for each colour, I just kept washing the one I had. If the stripes were wider I would have used a roller.
I had to paint several coats to get complete coverage with a few of the colours, but that's what happens when you use a brush instead of a roller.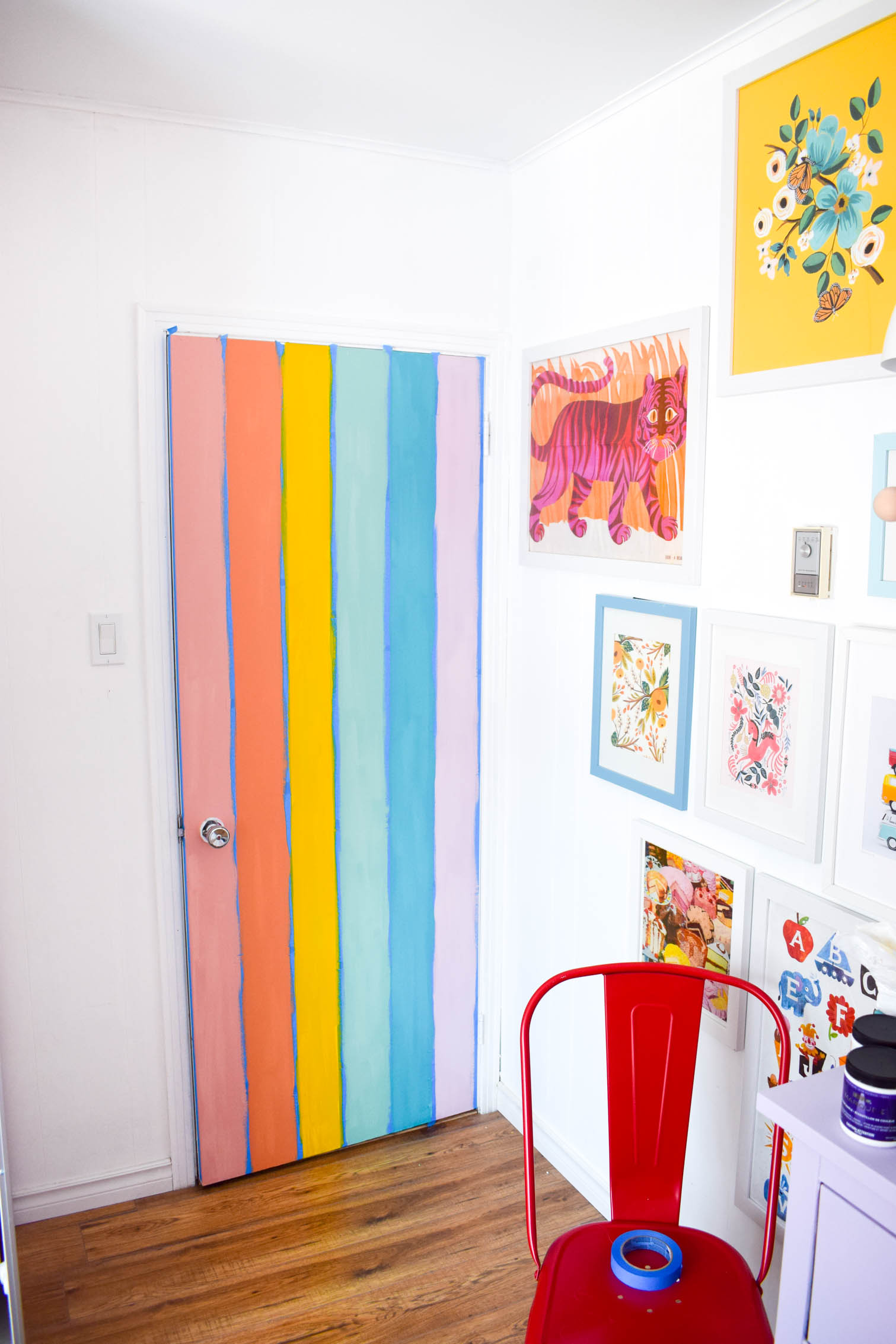 Once my coats were dry, I peeled off the painters tape, and voila!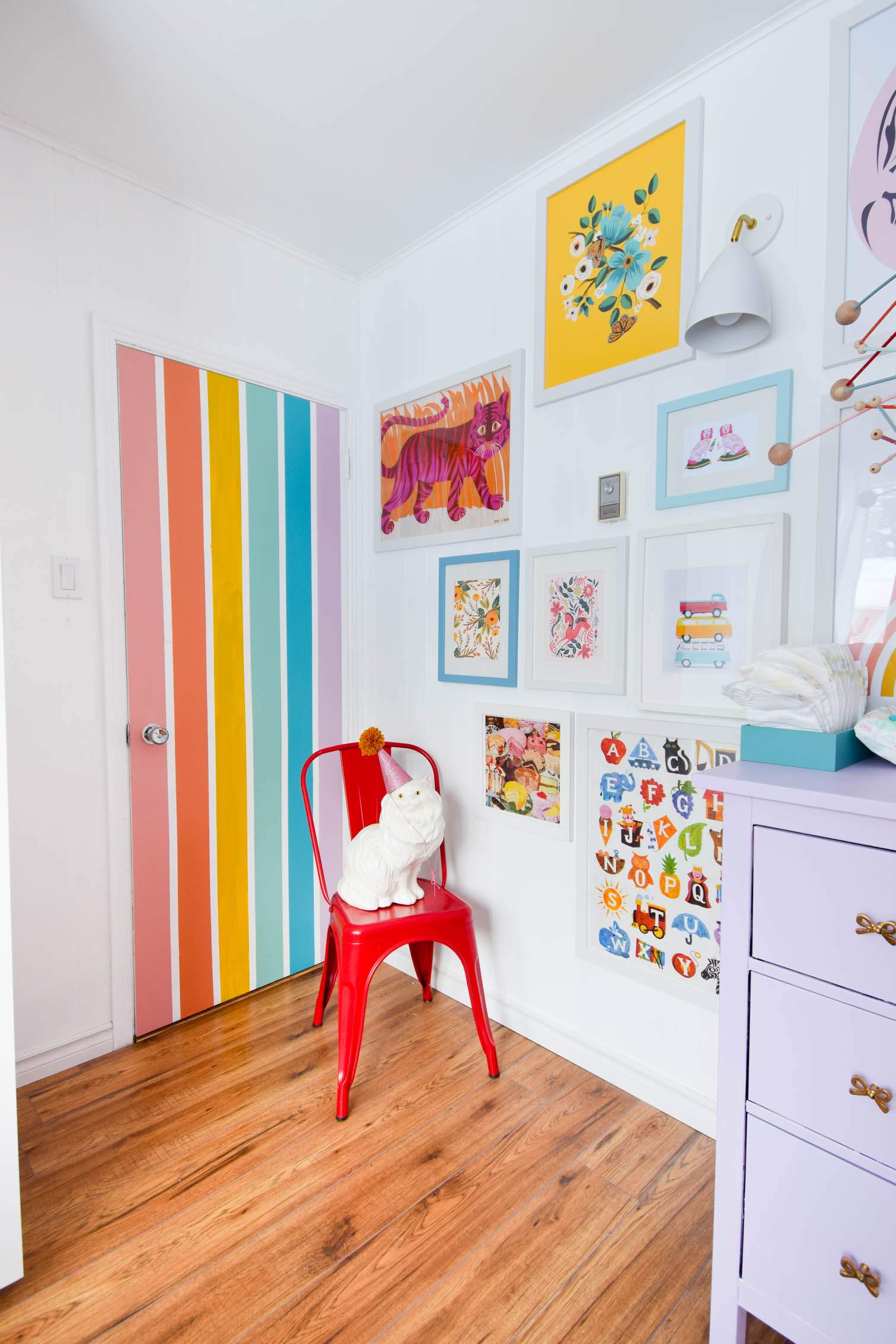 Rainbow Door
It adds so much colour to the space – not that the space was lacking. Between the painted rainbow nursery door, the refreshed dresser, and the freshly painted built-ins, we're entering the home stretch for the makeover. Just a few more things to do!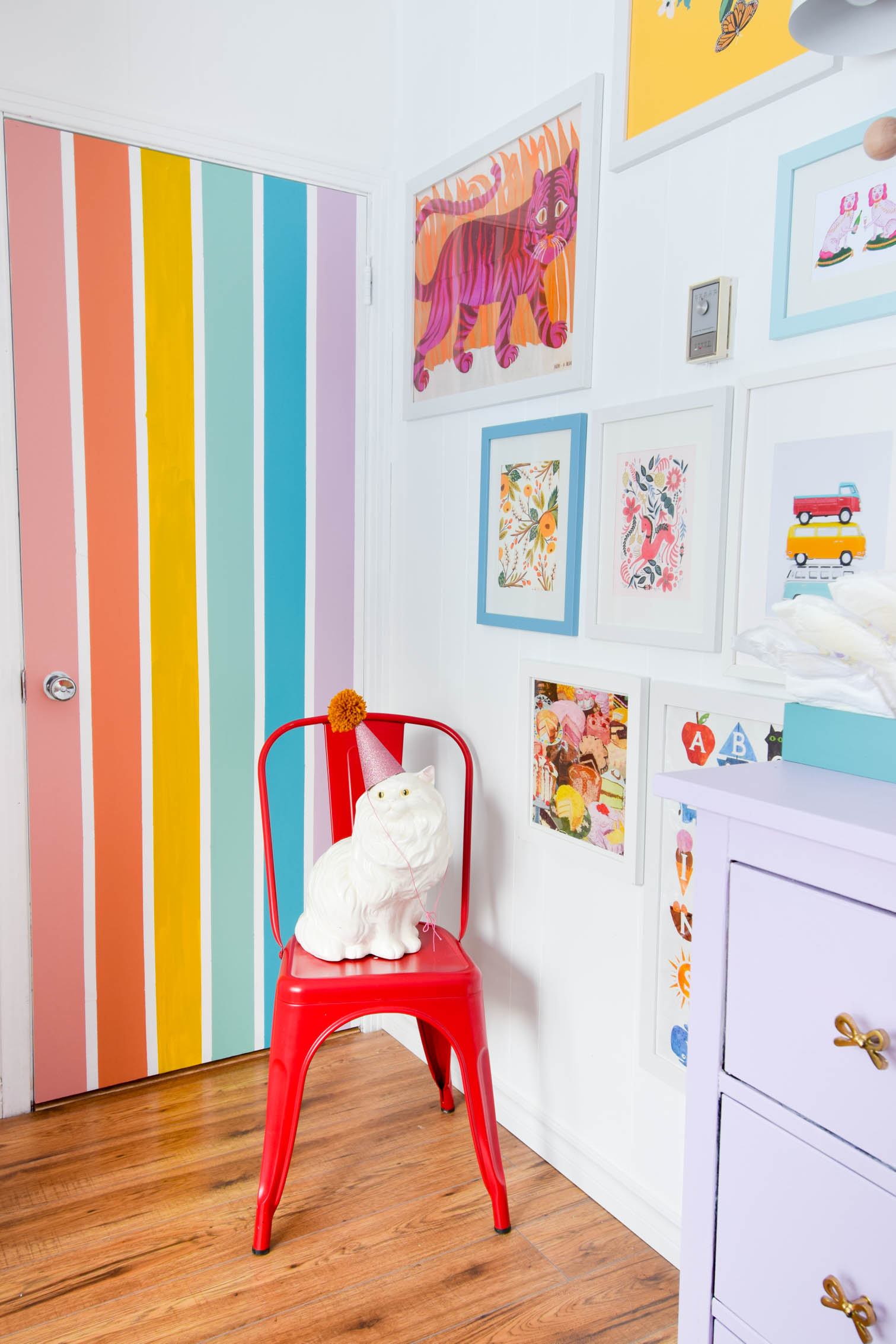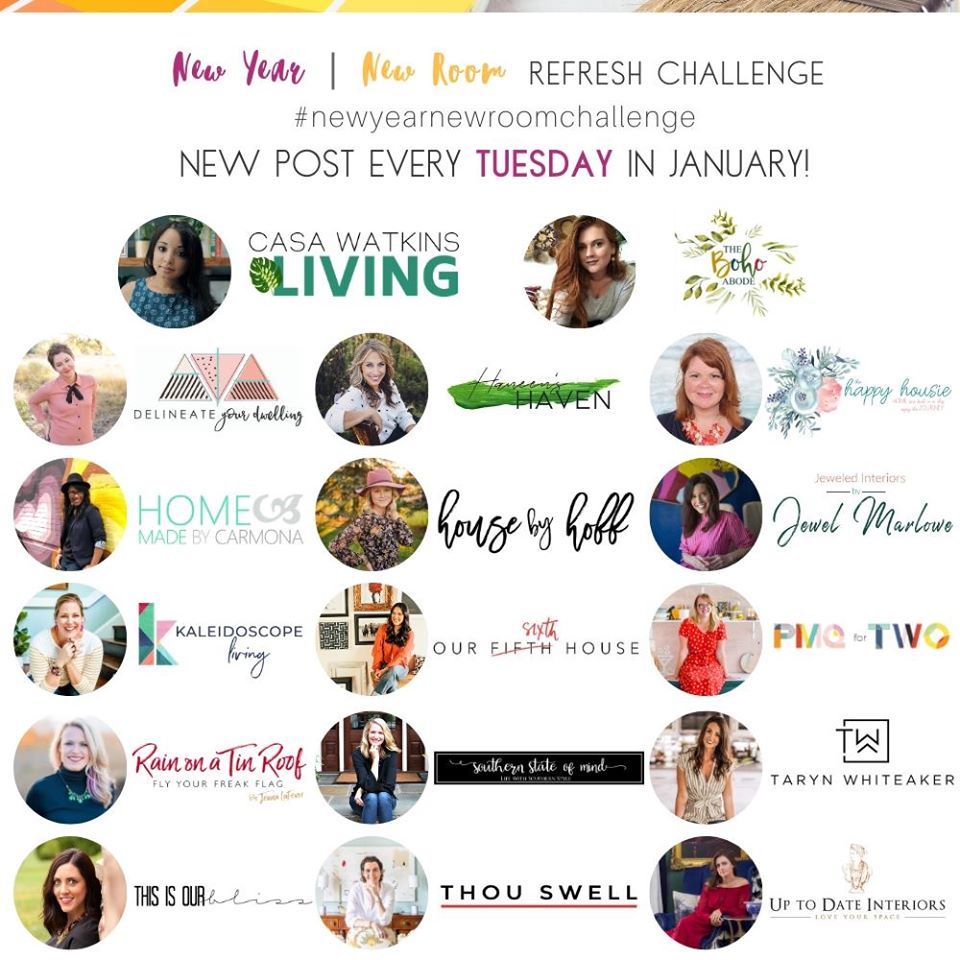 Casa Watkins Living // The Boho Abode // Delineate Your Dwelling // Haneen's Haven // The Happy Housie // Homemade by Carmona // House by Hoff // Jeweled Interiors // Kaleidoscope Living // Our Fifth House // PMQ for 2 // Rain on a Tin Roof // Southern State of Mind // Taryn Whiteaker // This is Our Bliss // Thou Swell // Up To Date Interiors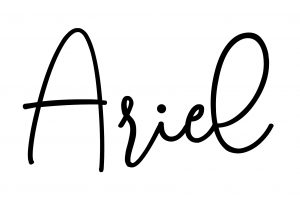 Only a few more weeks to go to finish June's rainbow nursery revamp as part of the New Year New Room challenge, hosted by Steph from Casa Watkins Living. This week I made great progress painting the built-ins back to pink, but I also painted the back of her door. Here's my DIY Rainbow Nursery Door tutorial!