This summer's Friday cocktail series is going to be a mix of cocktails and mocktails, because hey girl, I gotta get my party on as well. This Friday I'm serving-up homemade Blackberry Mint Lemonade – giiiiirl it's delicious.
Check out my Blackberry Mint Julep, my Blackberry & Rosemary Pimms Cup, & my Blackberry Whiskey Sour.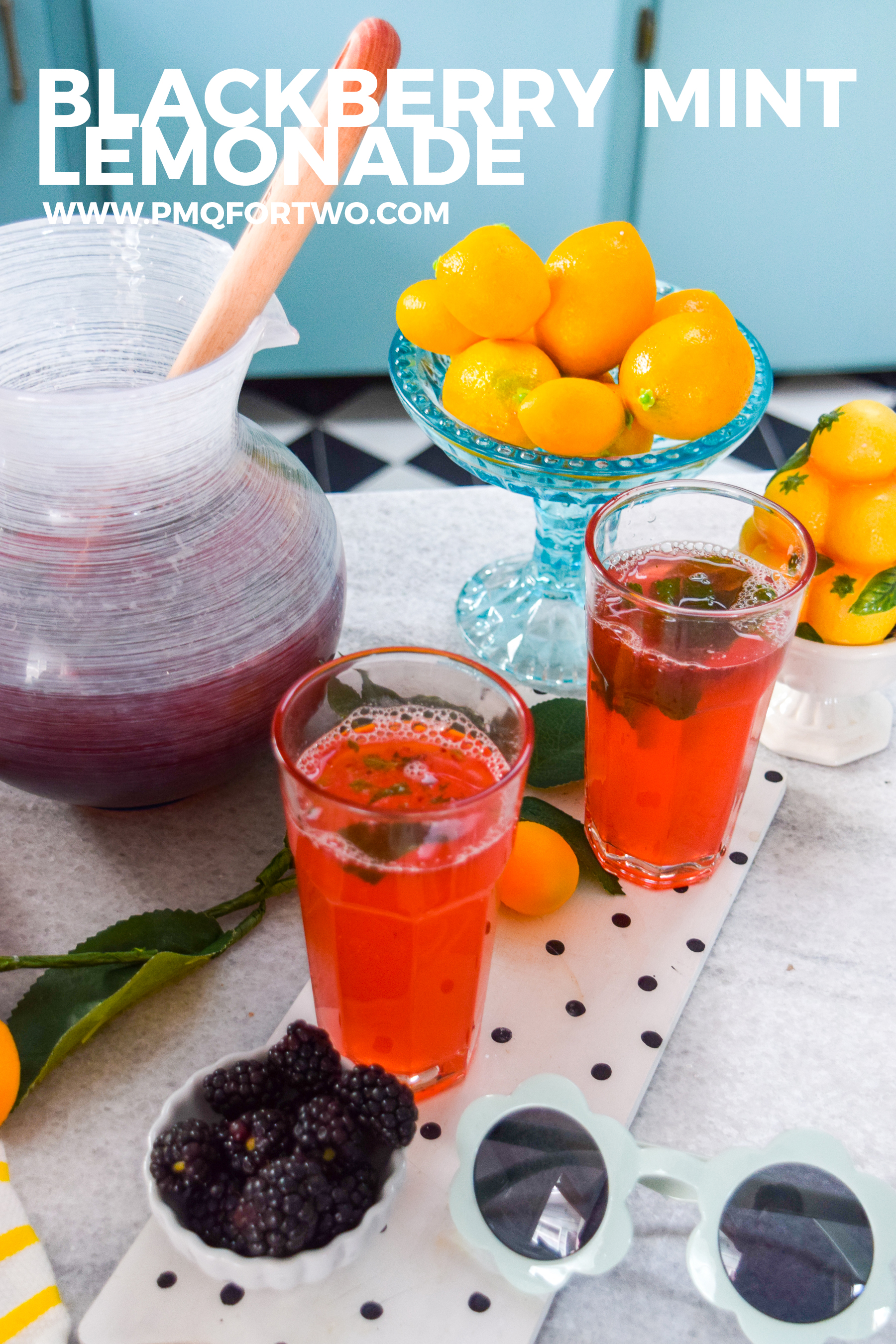 This is a fresh and tasty lemonade recipe for summer (and late spring), and you should totally consider making it this weekend.
You can easily substitute the blackberries for another berry, or subtract the mint, but then it wouldn't be blackberry mint lemonade would it. Either way, take this recipe as a base, and experiment!
Blackberry Mint Lemonade Recipe
To make a bit pitcher (like the blue one pictured here), you'll need:
1 cup of sugar (1/2 cup if you like it less sweet)
5-6 Lemons
a few sprigs of mint
4 blackberries (and however many you want to snack on)
8 cups of water (you can get fancy with distilled, or just use tap like me)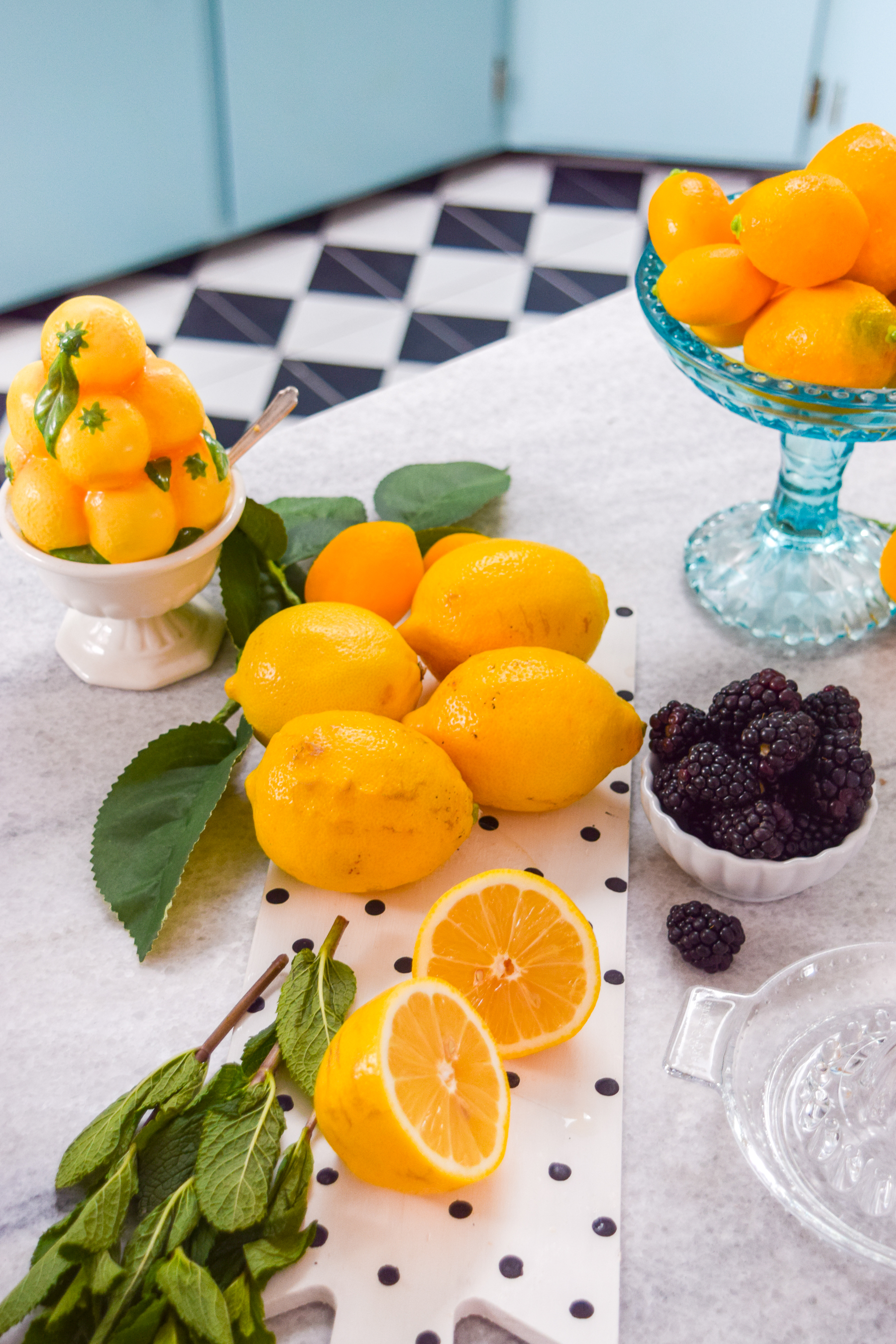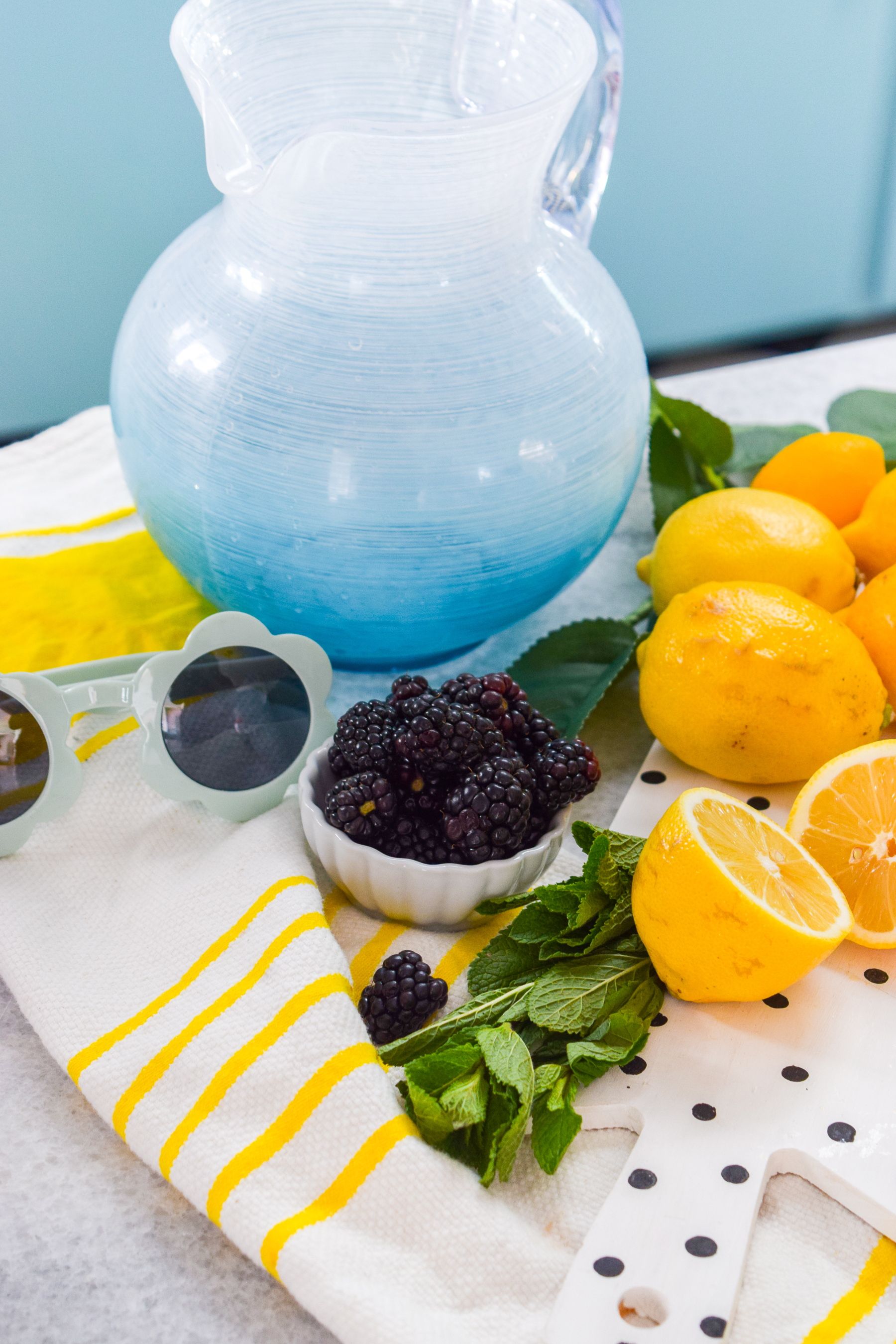 Start by juicing the lemons! I used a glass juicer, but a juice press would work just as well. I poured the juice through a strainer into the pitcher with each lemon. It made it easier to sift the pulp and seeds.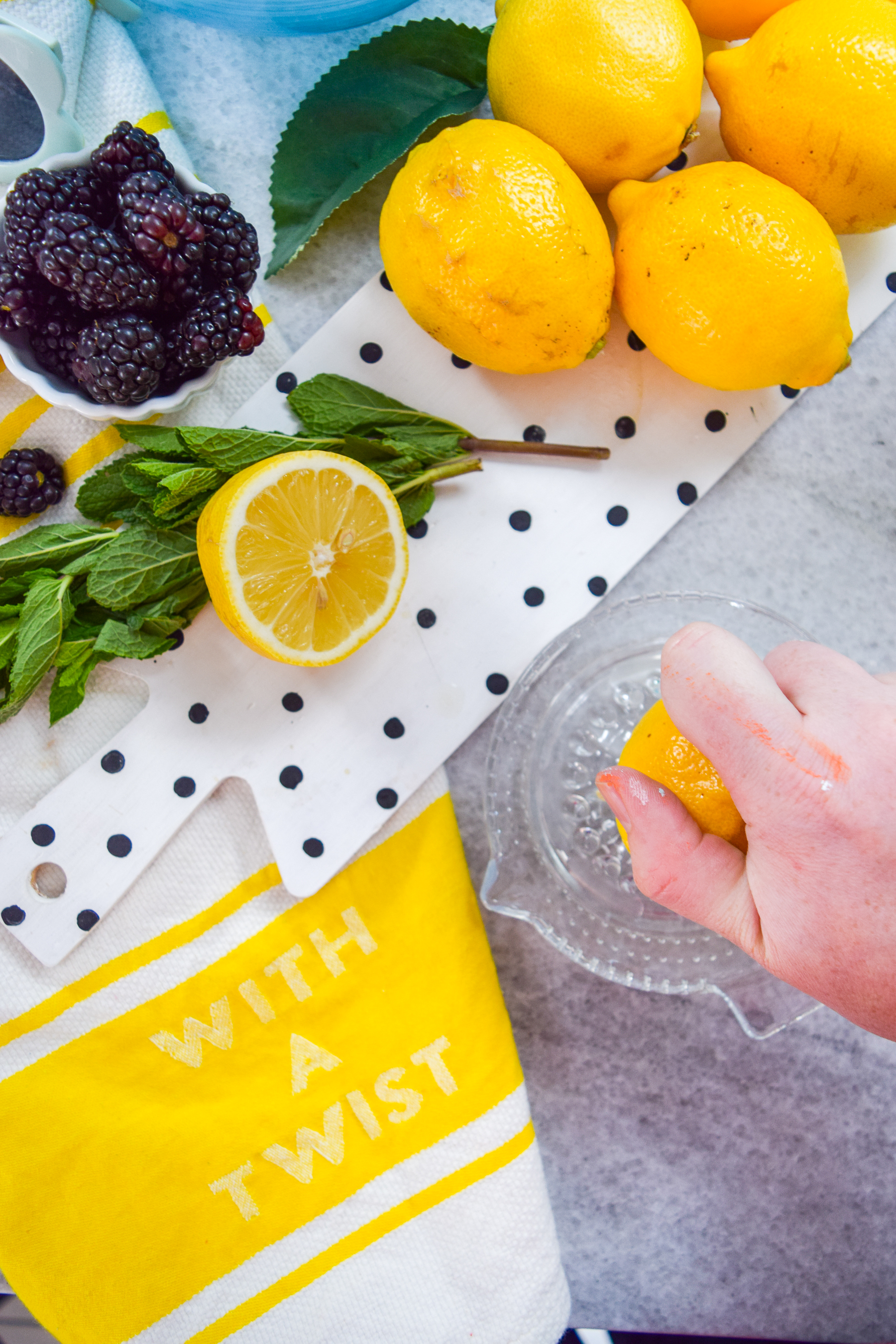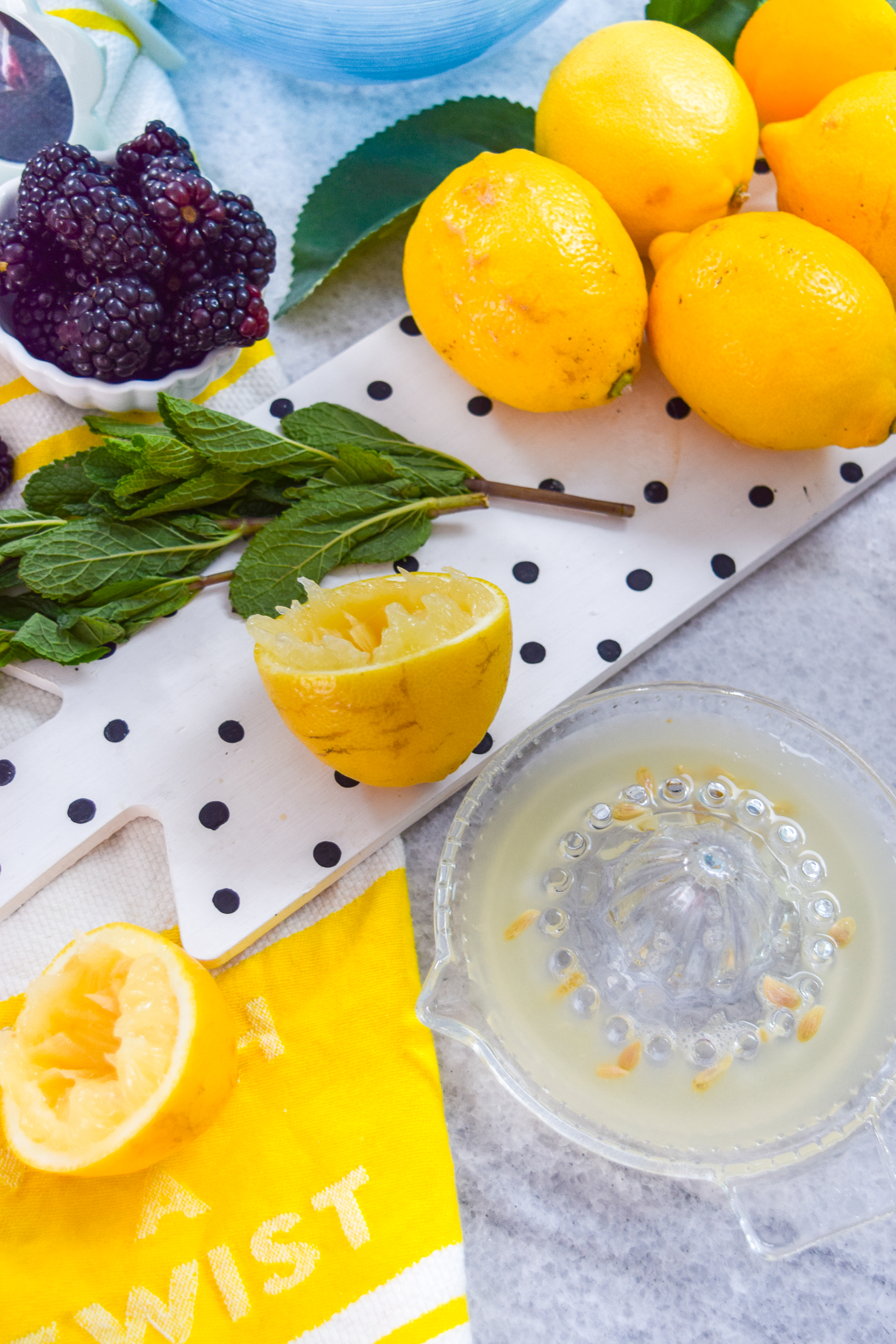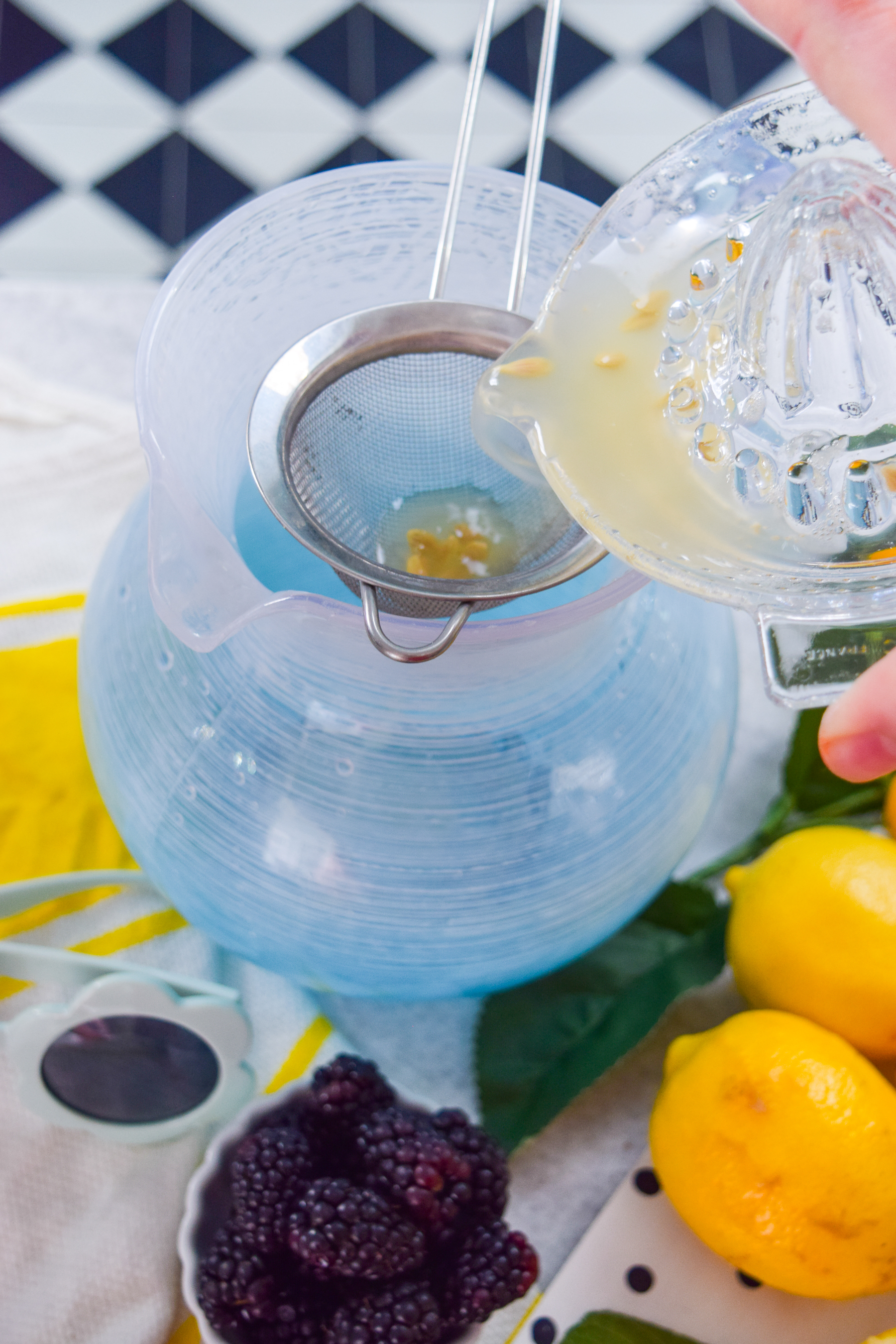 Next, in a cup, muddle 2 sprigs of mint leaves, 1/2 cup of sugar, and 4 blackberries using the handle end of a wooden spoon (or muddler).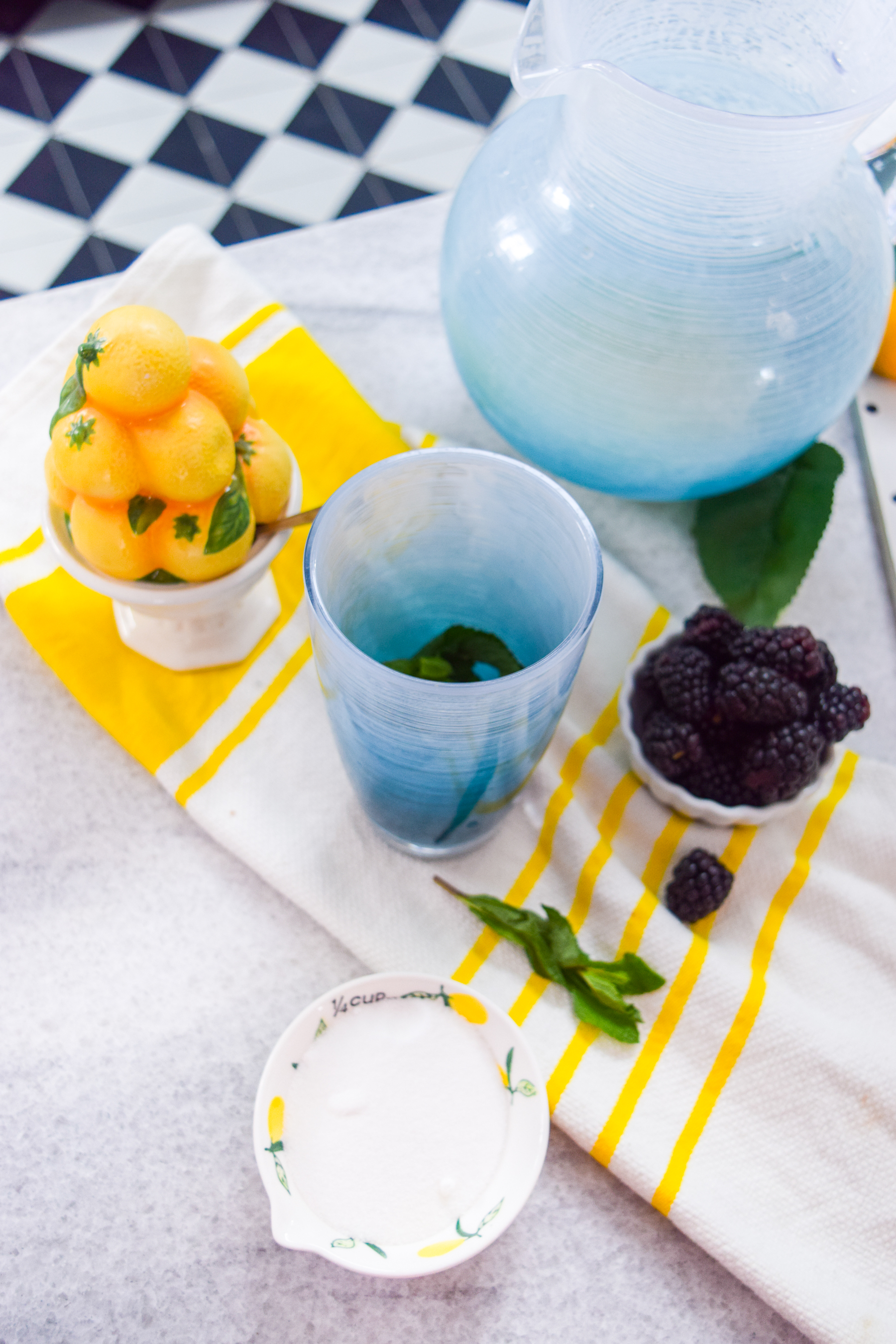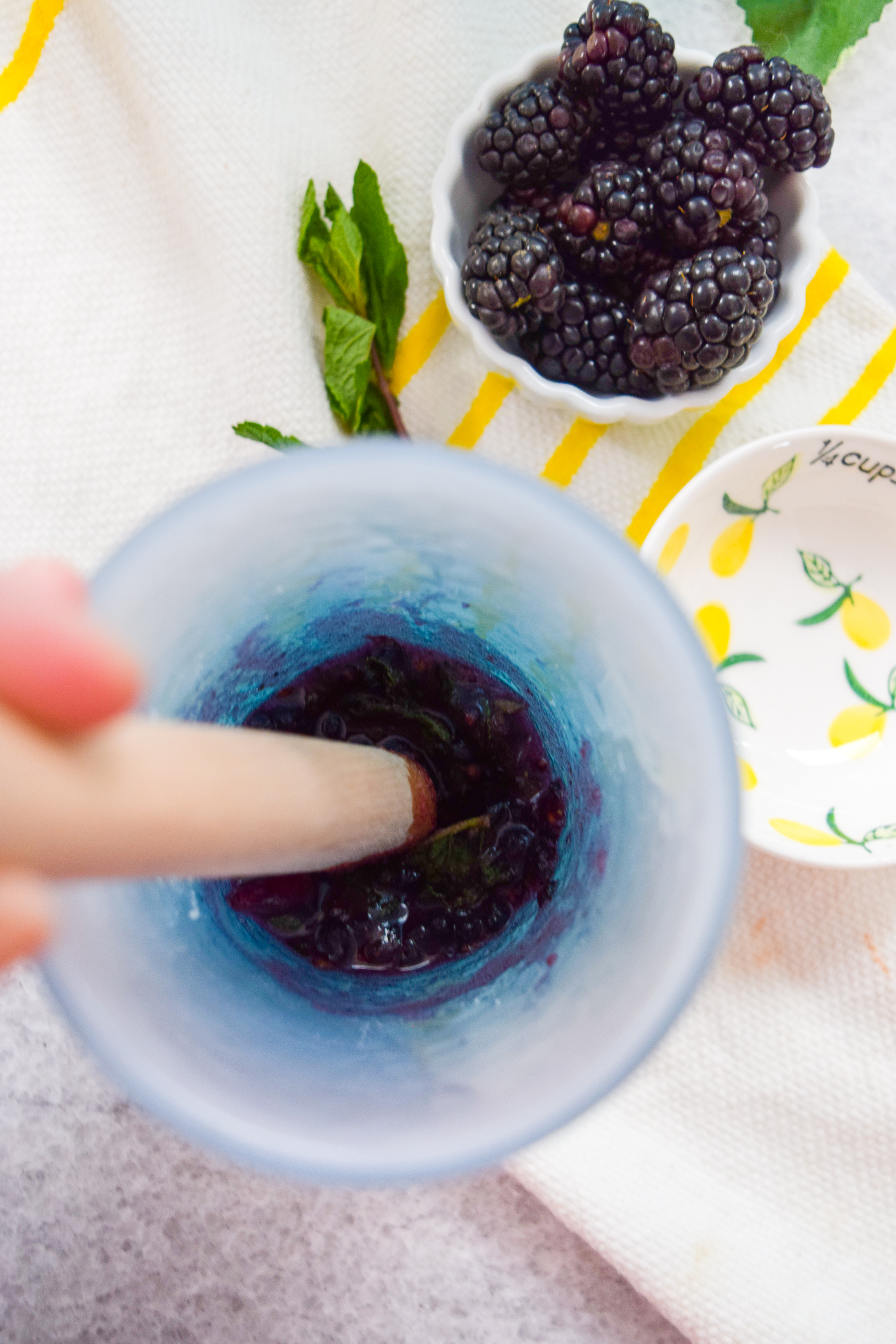 By muddling the mint with the sugar, you're infusing the sugar with with its aroma! And by adding the blacberries to the mix, you're adding their lovely taste and colour to the mix.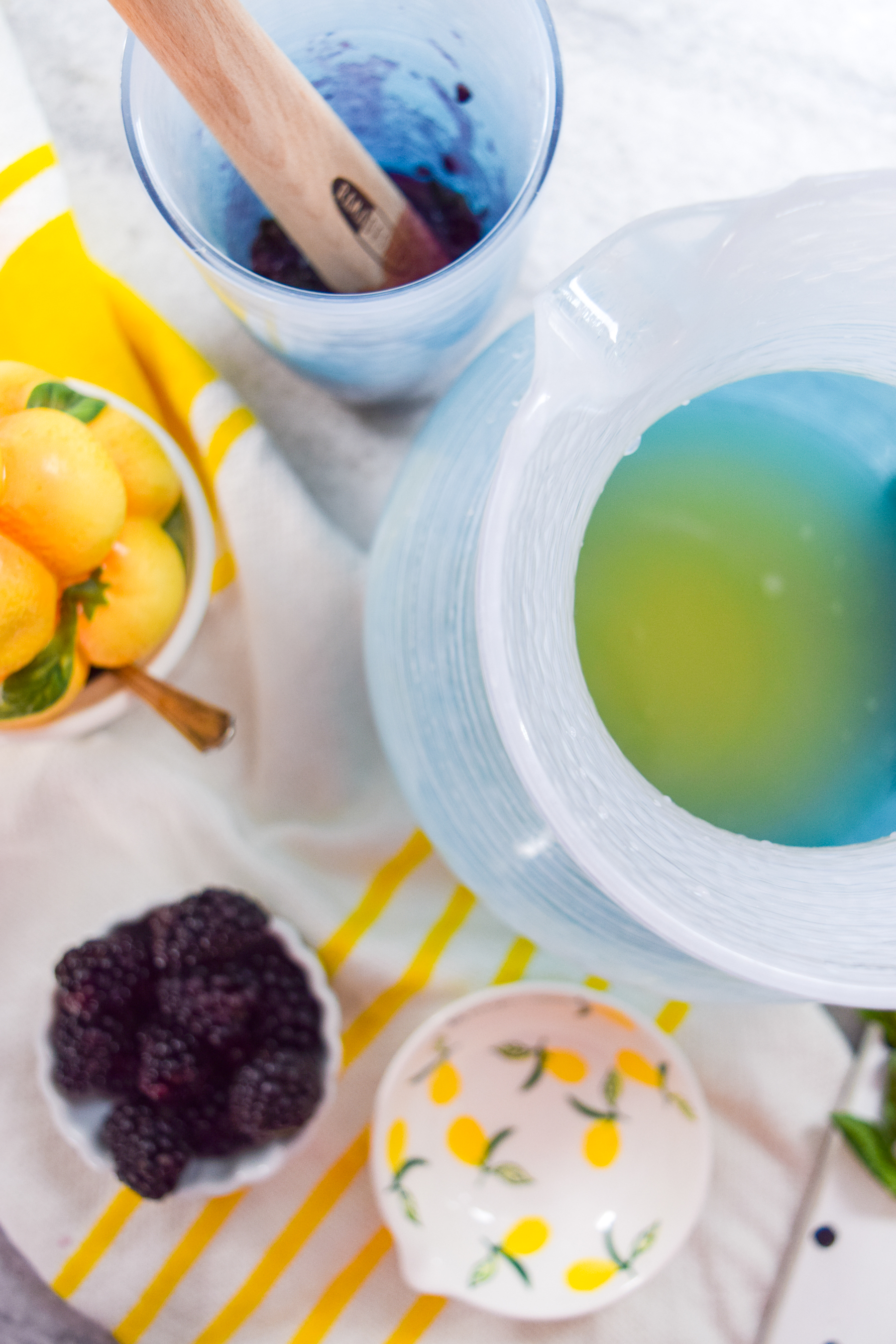 Once it's nice and muddled, pour it into the pitcher with the lemon juice. There may be a bit left in the cup, but I measured the water into the cup to pour it into the pitcher as a way of getting every last bit of infused goodness.
Most recipes would call for another 1/2 cup of sugar, but I only added another 1/4 cup. Sweet enough for me that way! If you wanted to, you could swap the sugar for simple syrup, but you would need far less.
To serve the lemonade, I highly suggest some pink glasses with a fresh mint garnish.