So it's been a hot minute since I unveiled our complete retro glam kitchen, and I'm just as in love with it as the day we added the last socket cover. A major part of the kitchen remodel  — beyond the glam finishes, or the retro details — is the new Velux Canada skylight we added.
*Velux Canada sponsored this post, but all thoughts are my own. Thank you for supporting the brands that make PMQ for two possible.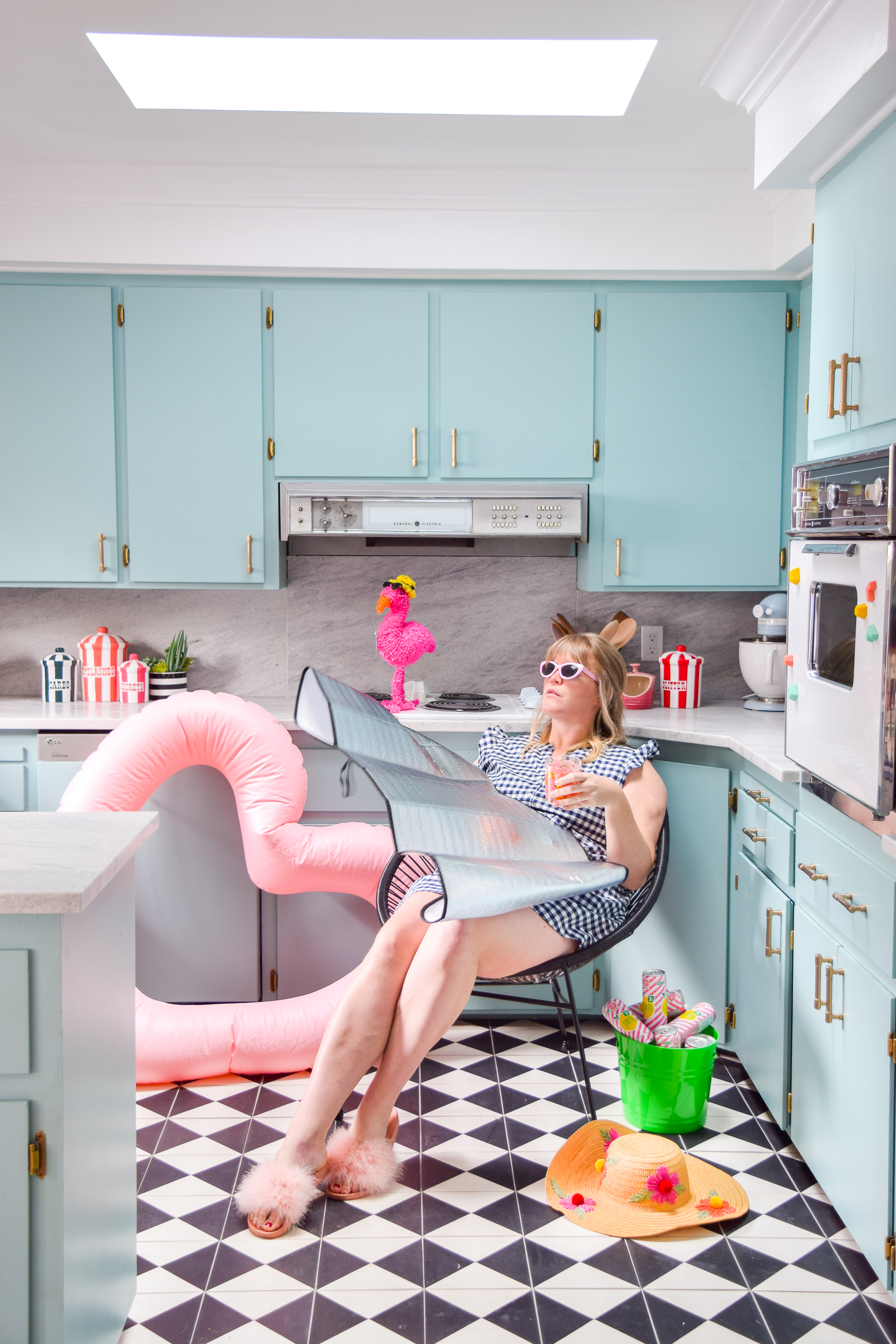 So, it may still be freezing cold and rainy here where I love, but that hasn't stopped me from catching a few well deserved rays now that I have a way of getting some sunshine from the safety of my kitchen.
Why Did We Add A Skylight To Our Kitchen?
Easy, it's a dark space with small windows, and light fixtures can only do so much. Because we're in a ranch, the rooms are big and deep, and the light from the windows (given the orientation of certain spaces) doesn't reach all the way into the space. While not usually an issue, in the kitchen it's awkward to have an entire wall of cabinets and counters be dark.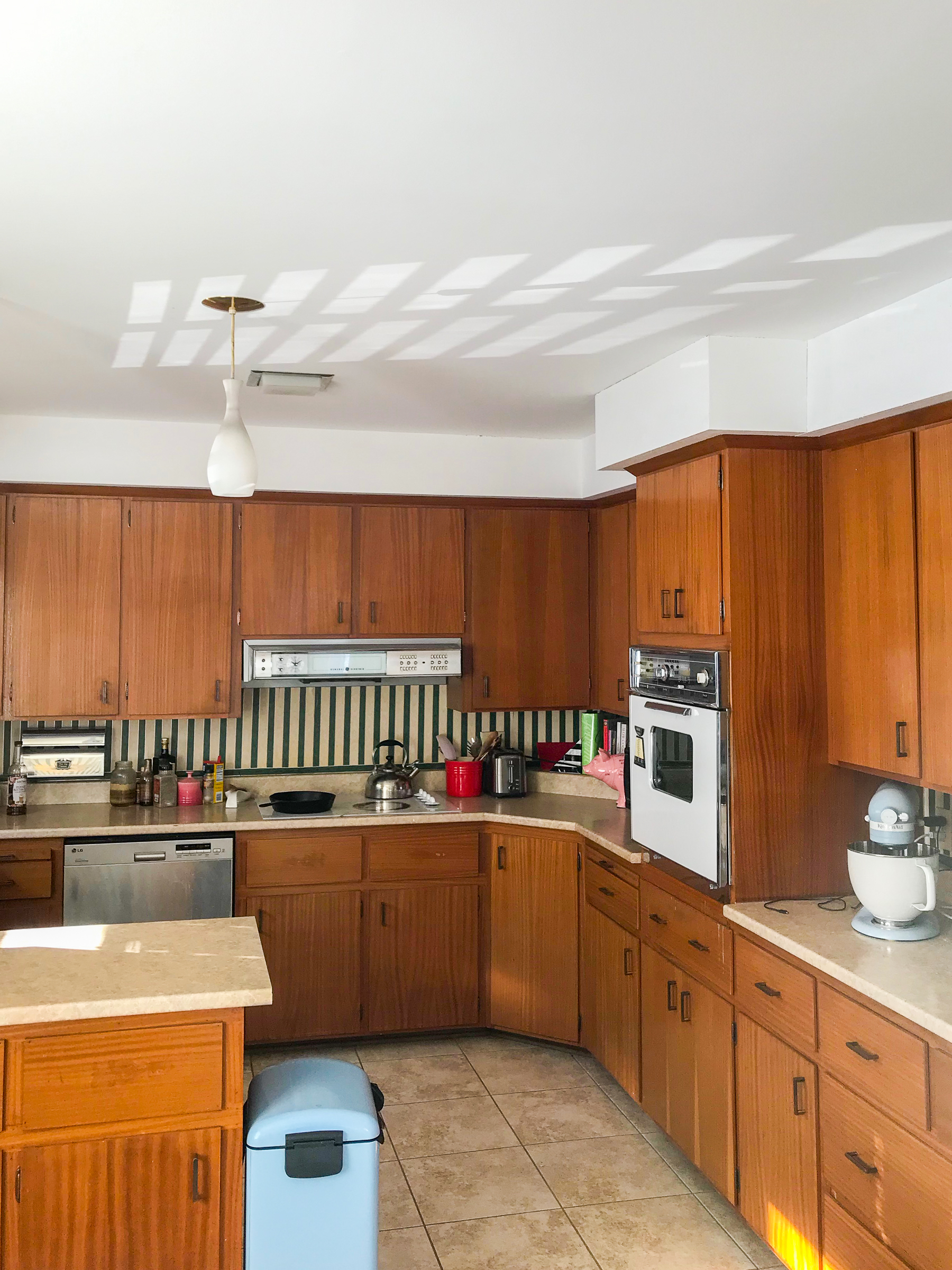 As you can see in the before, not ideal. And that's with a bit of Light Room editing. It was actually much darker in there. It made that corner less than useful, and every part of a kitchen should be useful (if not pretty). Sure, we could have added lighting, but not without sacrificing style or function. This is the perfect test space for a skylight in our home, and one we gleefully tried out.
Choosing A Velux Skylight
Ok so this was actually an easy choice. I had been doing some research on skylights and light tunnels (another feature we're hoping to add to this house), and Velux kept coming up as the industry leader. When you're cutting a hole in your roof, you like to see words like "no leak" next to the product name.
I started following them on Instagram  and was WOWed by the quality, the inspiration shots, and from their stories I liked the product demos I was seeing. I naturally went to Youtube to see some more videos about the products and installation.
Believe it or not, I like to check socials before visiting a website. I find you get some really neat info there, and you get to see the product in place which is nice.
Which Skylight For Our Kitchen?
We chose Velux's Solar Powered Venting Skylight for a few reasons:
You can never have enough venting in the kitchen (smoke etc.)
In the summer months I'll be able to keep the air moving when the oven is on. We don't have AC and only one of the windows opens! Now we've got a way for the hot air to rise and escape.
Solar Powered was a great option for us because the exposure our roof receives is ideal.
We had the option of getting factory installed blinds with this model, which means that we can easily block off the sun in the summer months and still get the air moving.
The climate control aspect is overall quite attractive to us. We're in an old home, and we keep finding non-energy efficient problems, so we're looking to tighten this place up for the next winter, and the Velux skylight will allow us to do just that because of it's airtight seal and tempered glass.
Installing our Kitchen Skylight
You guys, we are a pretty handy couple, but cutting through the roof was not something either of us felt comfortable doing. The nice thing about Velux is that they have local certified installers, so we found one that suited us. Bustard's Renovations also did our door installation in the kitchen, so that just tells you how much we liked his work. We'll be definitely be working with him again.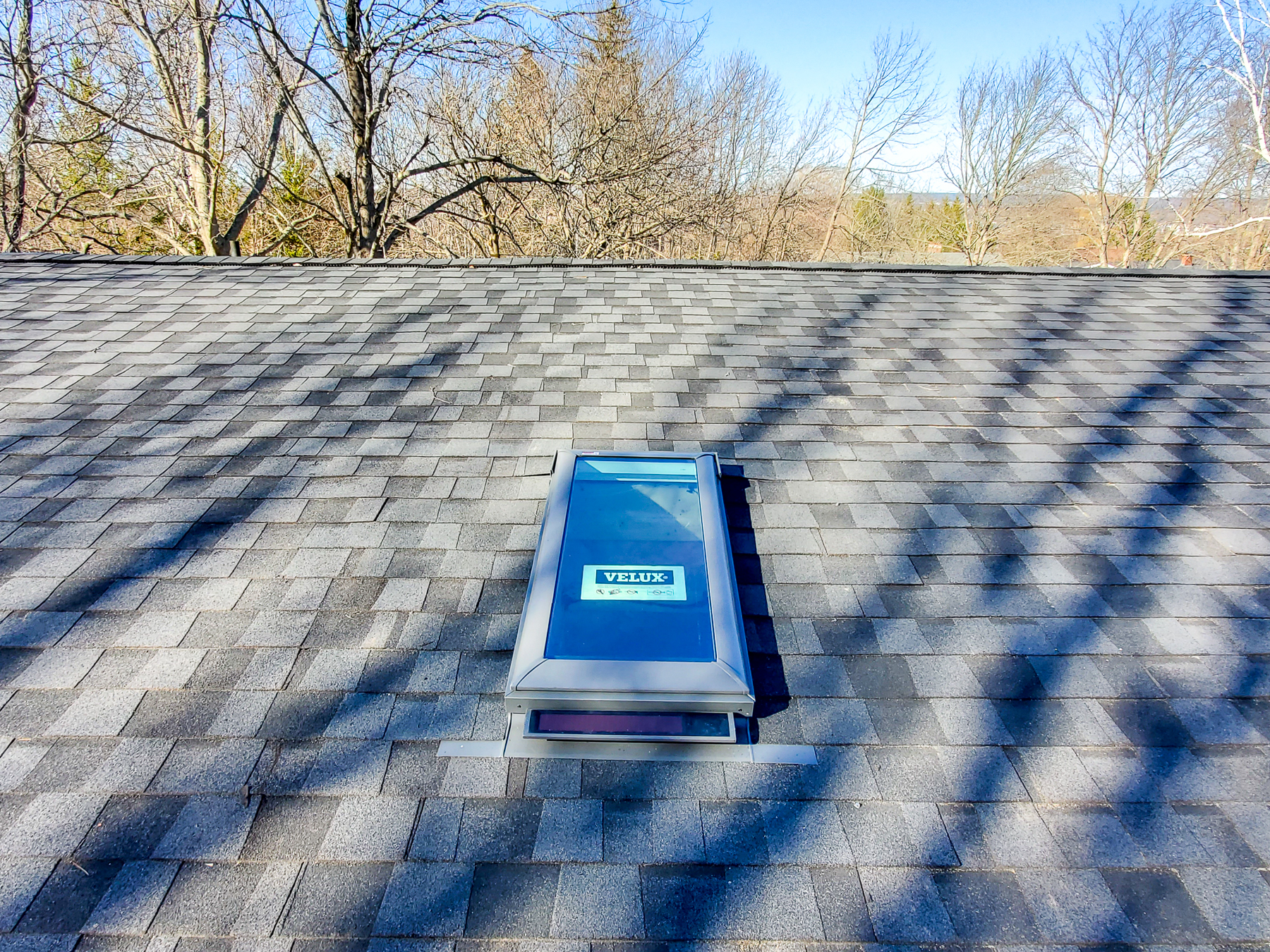 We had him drywall the new tunnel in the kitchen as well, so all we had to do after was paint it. Honestly, at 6 months pregnant, I didn't want to be messing around with that stuff. We may try a sun tunnel installation, but the nice thing about using a certified installer is that their work is insured, AND they already know what's going on.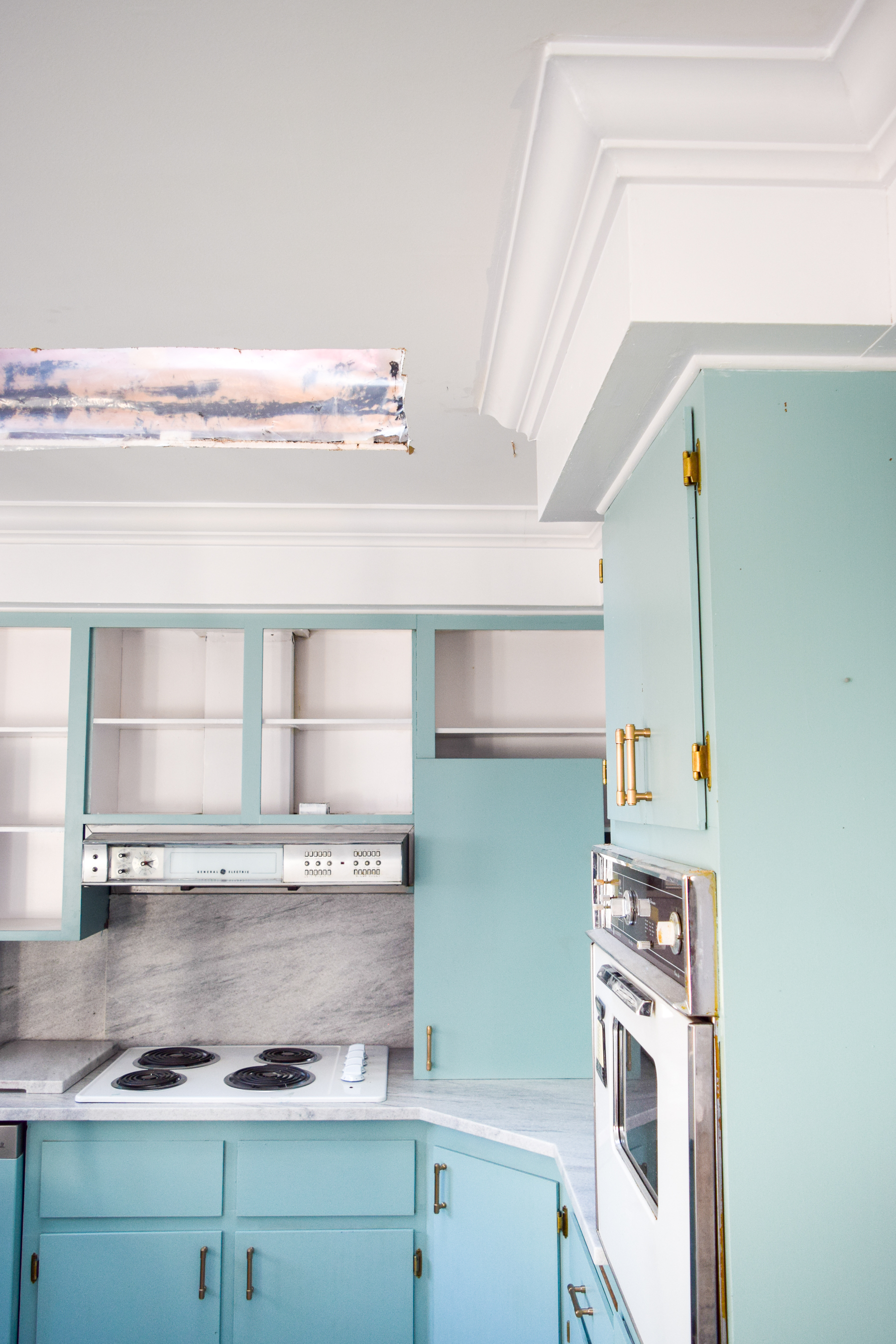 You can see the hole we had for a few days while we had the drywall installed and patched. Once it was complete you would have never known a huge piece of the ceiling had been cut out.
It also just happens that the skylight is right above the busy work spaces in the kitchen, so I feel perfectly at home in a lounge chair, relaxing with an iced tea and some music. We'll see how long that lasts once baby girl is here!
So, would you be game for a skylight? I say go for it! The added sunshine has been nice to have, not to mention all the fun features. Can't get enough! I plan on adding as many to the house as I can!