Summer as a prego (or just someone who doesn't drink) can be tough, especially when all the outdoor socializing revolves around pitcher drinks and cooler beer. Fear not! Beside my two mocktails, I've found 9 others I'll be sampling this summer during the heat. What are you waiting for!
Refreshing Lemonade Recipes
Let's start with a Blackberry Mint Lemonade! I love a lemonade with a zing, and the blackberries, along with the hand-pressed lemons make for a delightfully tart bevie.
Oleander + Palm's Blueberry Bourbon Vanilla Lemonade sounds amazing. I would have never thought of adding bourbon vanilla to a lemonade recipe, but I will now!
Does Limeade count? Sure does! This Cherry Limeade from House of Yumm looks like something the kids would love too, so it's a no brainer as a pitcher drink for your next BBQ.
Recipe Diaries has put together a Summer Rhubarb Lemonade and it's making me wish I had harvested the rhubarb that popped up in our yard this summer. Who knew it was there!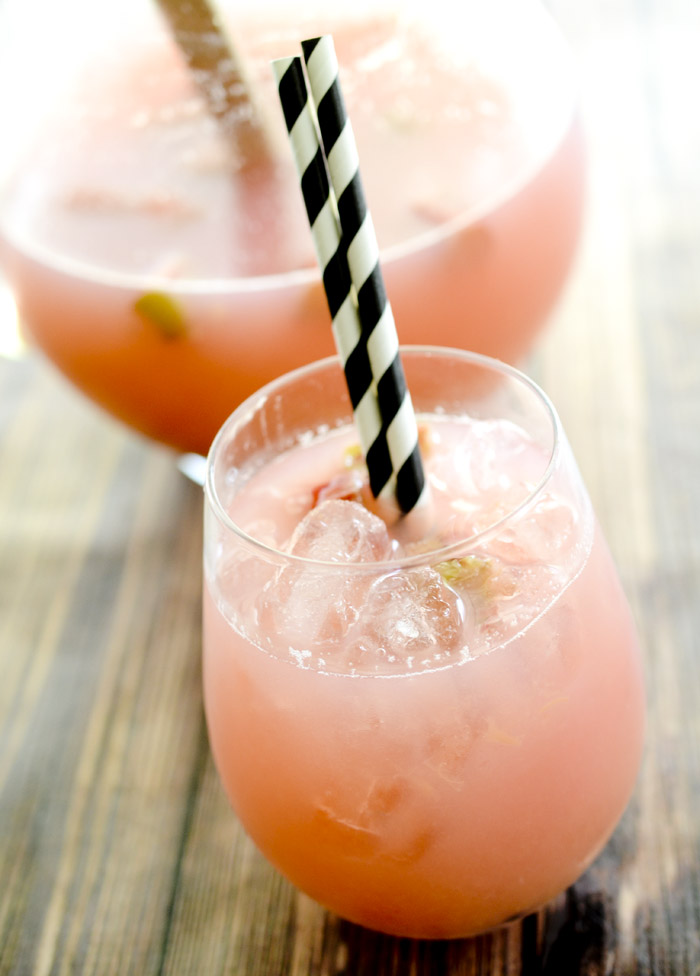 Summer Spritzers
I am forever intrigued by rose flavoured drinks, so this Rose Lemon Spritzer by Half Baked Harvest sounds like something up my alley. Who wants to come over?
While we're at it, a Ginger Basil Grapefruit Spritzer from 1-2 Simple Cooking looks equally appealing. Basil & Grapefruit are a classic combo, so adding the ginger is the perfect amount of spice.
I have always loved cream soda – even though I can't quite describe the taste – it's one I strongly associate with my childhood and summer. So this Raspberry Peach Italian Cream Soda recipe from House of Nash Eats sounds like the perfect way to make new summer memories.
Sneaking in under the radar, this Apple Harvest Punch by Elisabeth McKnight is the perfect end of summer drink for those warm days and cool evenings.
Through The Blender
My Watermelon Slush with Pomegranate Rimer can be made two ways: with or without tequila. While I love the alcoholic version, this summer I'm enjoying the non-alcoholic mix, and you should too.
Last but not least, these Lavender Earl Gray Blackberry Ice Cream Floats by Snixy Kitchen are the drink seen around Pinterest (like the shot heard round the world). They're gorgeous, and I'm sure they taste as lovely as they look.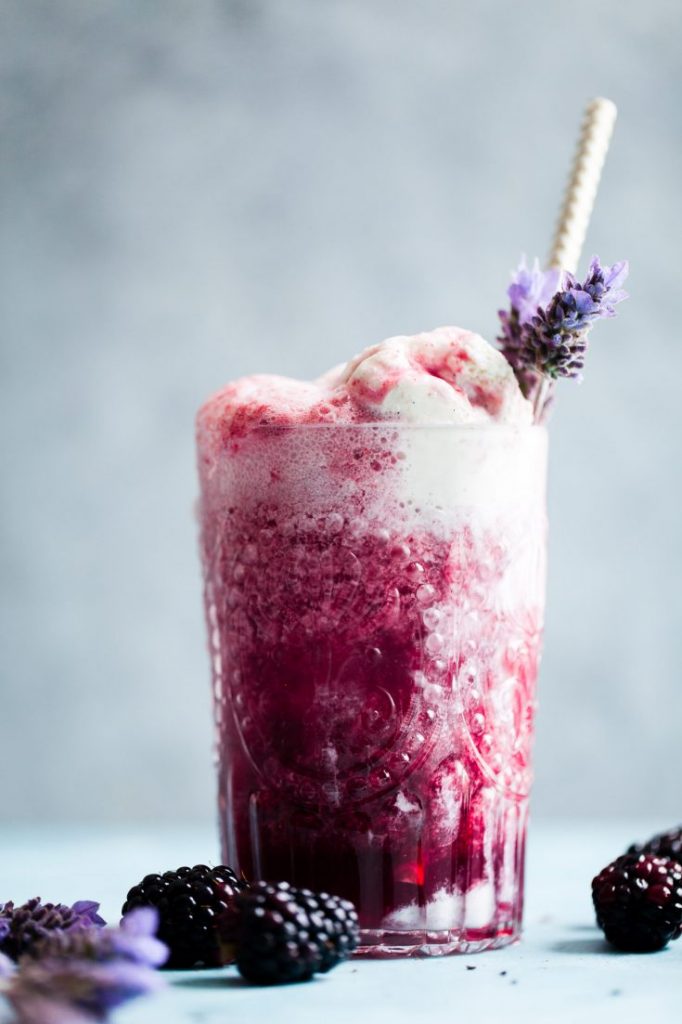 Got anything you'd add to the list?