We've been living with out white cherokee marble kitchen for just over 2 months now, and it's been great. Instead of gushing about them when we unveiled our retro glam kitchen this past May as part of the One Room Challenge, I waited until now so that I could show off the marble in every day life (instead of one styled shoot).
* Polycor sponsored this post, but all thoughts are my own. Thank you for supporting the brands that make PMQ for two possible.
"This marble comes from an extensive quarry that has been operated for more than a century. Stylish White Cherokee™ is one of the most homogenous marbles, and is used in large architectural projects and American heritage building restorations. It's also an excellent choice for countertops."
Basically, it's the good stuff. Not the kind you find at a big box store.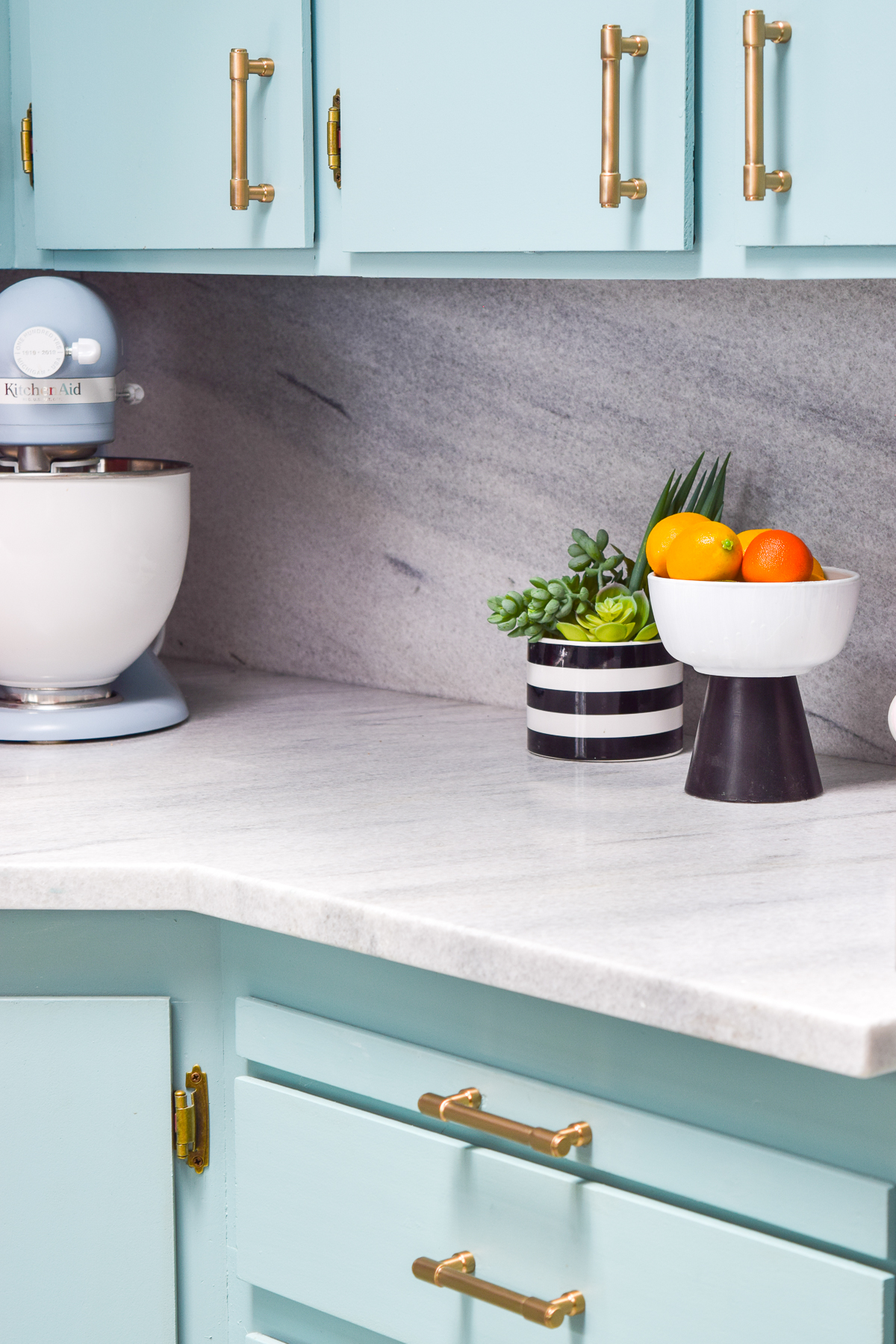 When looking at marbles for our countertops & backsplash, we were looking for durability, finish, and wear. Some marbles look fresh and then get stained and crack within a few years (often due to poor maintenance and quality), but having seen the caliber of the residential projects completed with the White Cherokee Marble, we knew it would be a worth-while investment.
Unlike a Carrara marble, the White Cherokee is much more durable, and resistant to every day usage. When people complain about staining and cracking or yellowing, it's often on a much more porous material.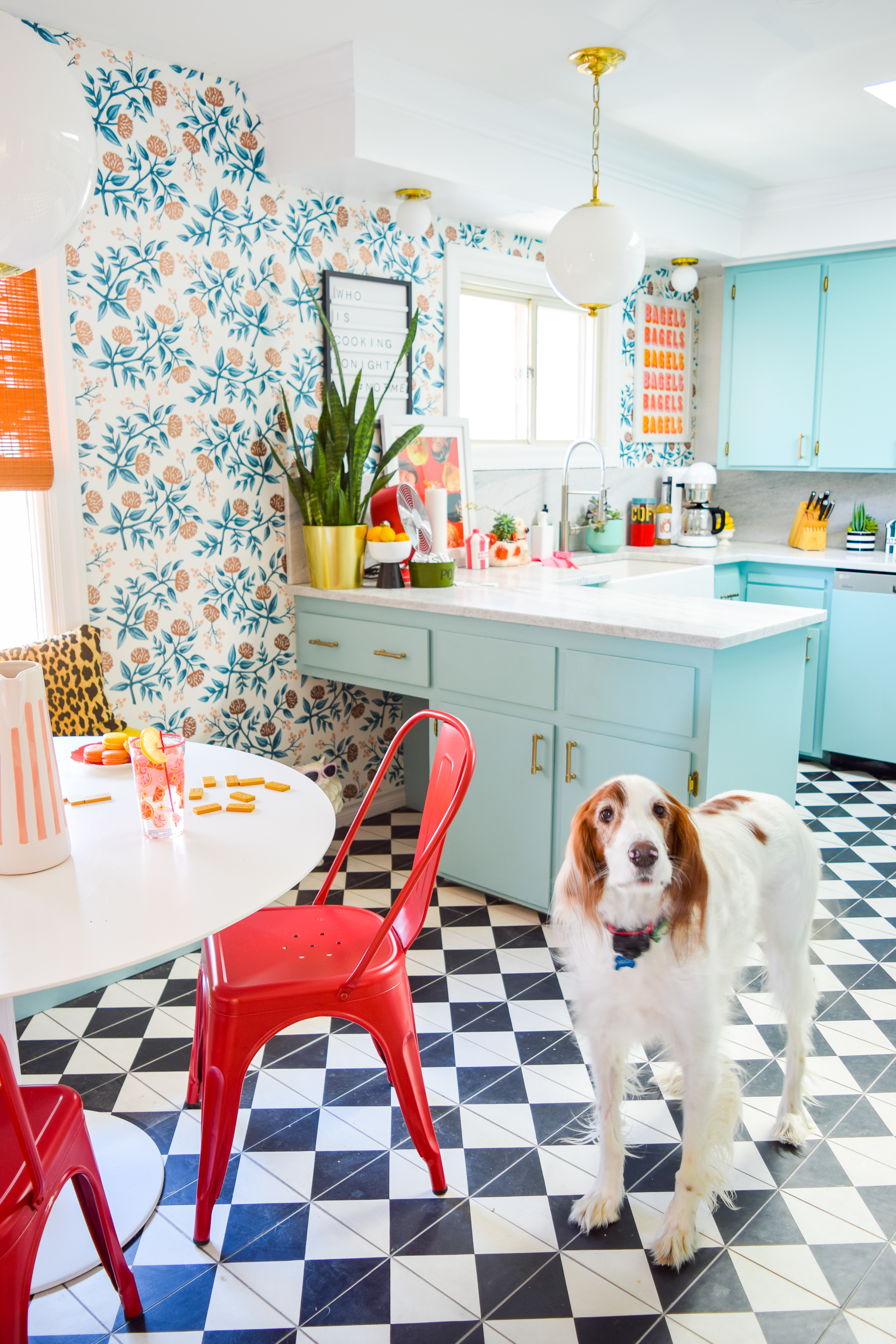 Why use White Cherokee Marble in our kitchen?
I actually first spotted this marble in The English Room's Fall ORC Kitchen, and then did a little digging on Pinterest to see other examples of how it might look with my style.
Most of the marble kitchens you'll see are minimal and sleek (and show off the stone beautifully), or are very traditional (and put emphasis on other finishes in the space). I don't see many colourful "day to day" marble spaces that feel lived-in, so this was my chance to show people what could be done with such a luxurious finish.
There's a lot of upscale "I don't actually cook in here" vibes with most of the kitchens out there, so being able to cook and prepare food on our countertops directly was a huge draw for me. Although I won't be using my knives on the marble (because it will dull the knives), I can do all my baking and general food prep directly on there if I want to.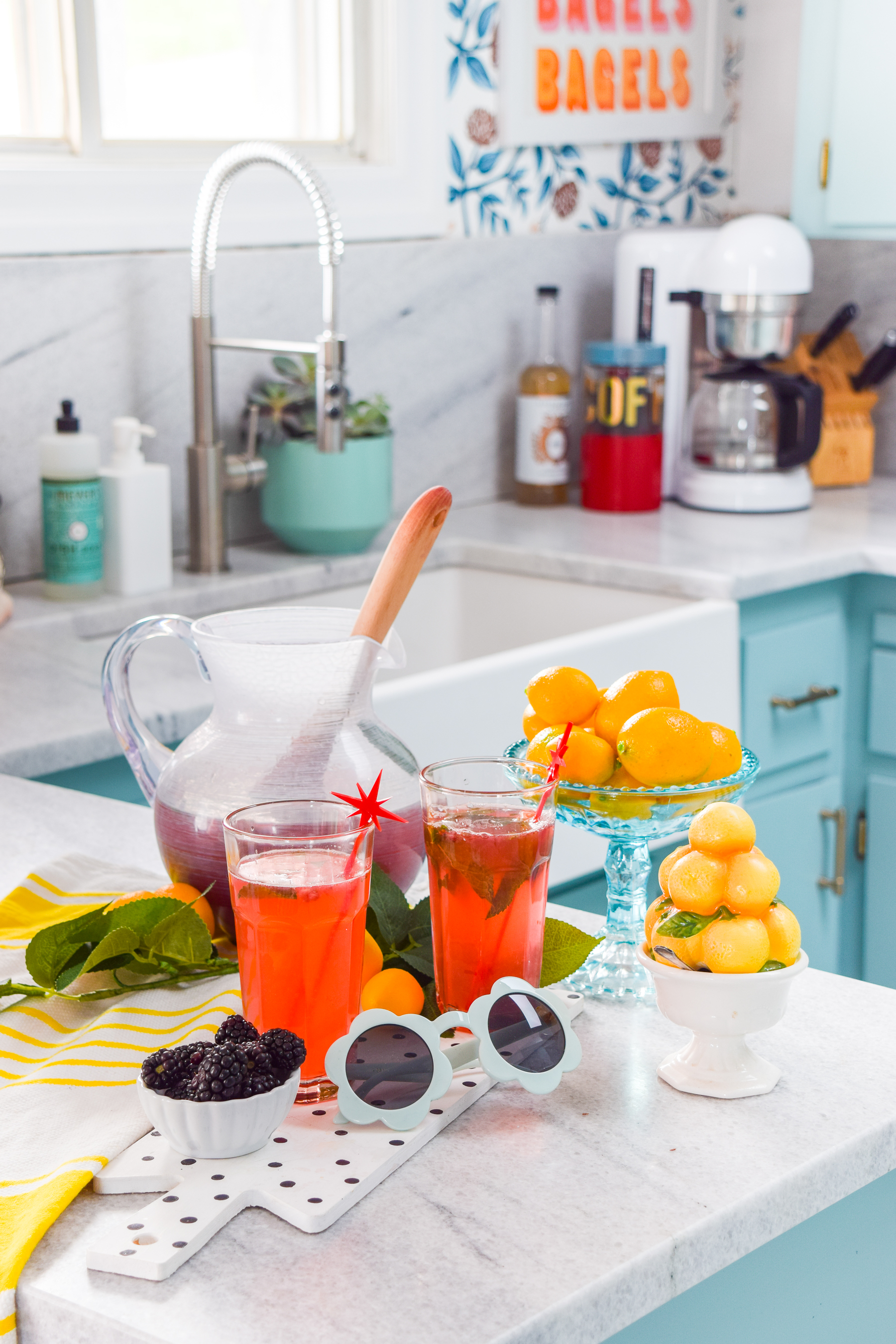 White Cherokee Marble Countertops & backsplash
It was a given that we would use the marble on the countertops, but we really wanted to keep the visuals from getting too crowded, so we used the material on the backsplash as well.
I didn't want to fuss with finding a tile and trying to work around counter installation during the challenge, so we opted to have both created to form a seamless look. They are full height and run from one end of the counter to another, giving us cohesion and functionality.
This comes in handy behind the stovetop, because we didn't want to be cleaning stained grout from behind the range every week. A quick wipe with a cloth does the trick.
Marble Around The Sink
Just in case you were wondering, while marble is porous, because we got a honed finish (as opposed to polished, which would show water rings) it holds up exceptionally well to things like water. I was never concerned about placing it directly around the apron sink, but some might be.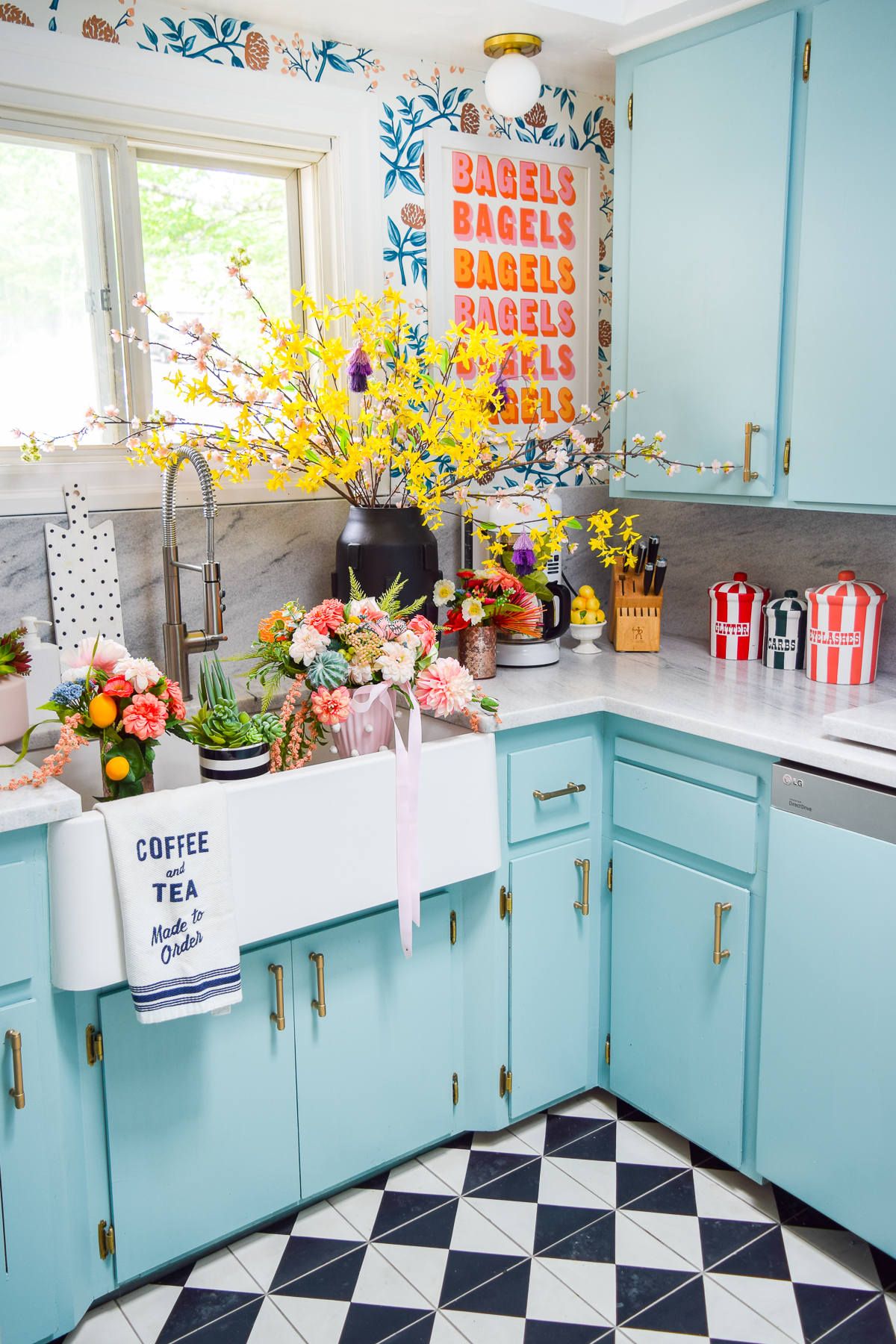 During installation, everything was sealed tight with a silicone to prevent water from entering any gaps, and the way they installed it over the sink, means that no water will ever run where it shouldn't.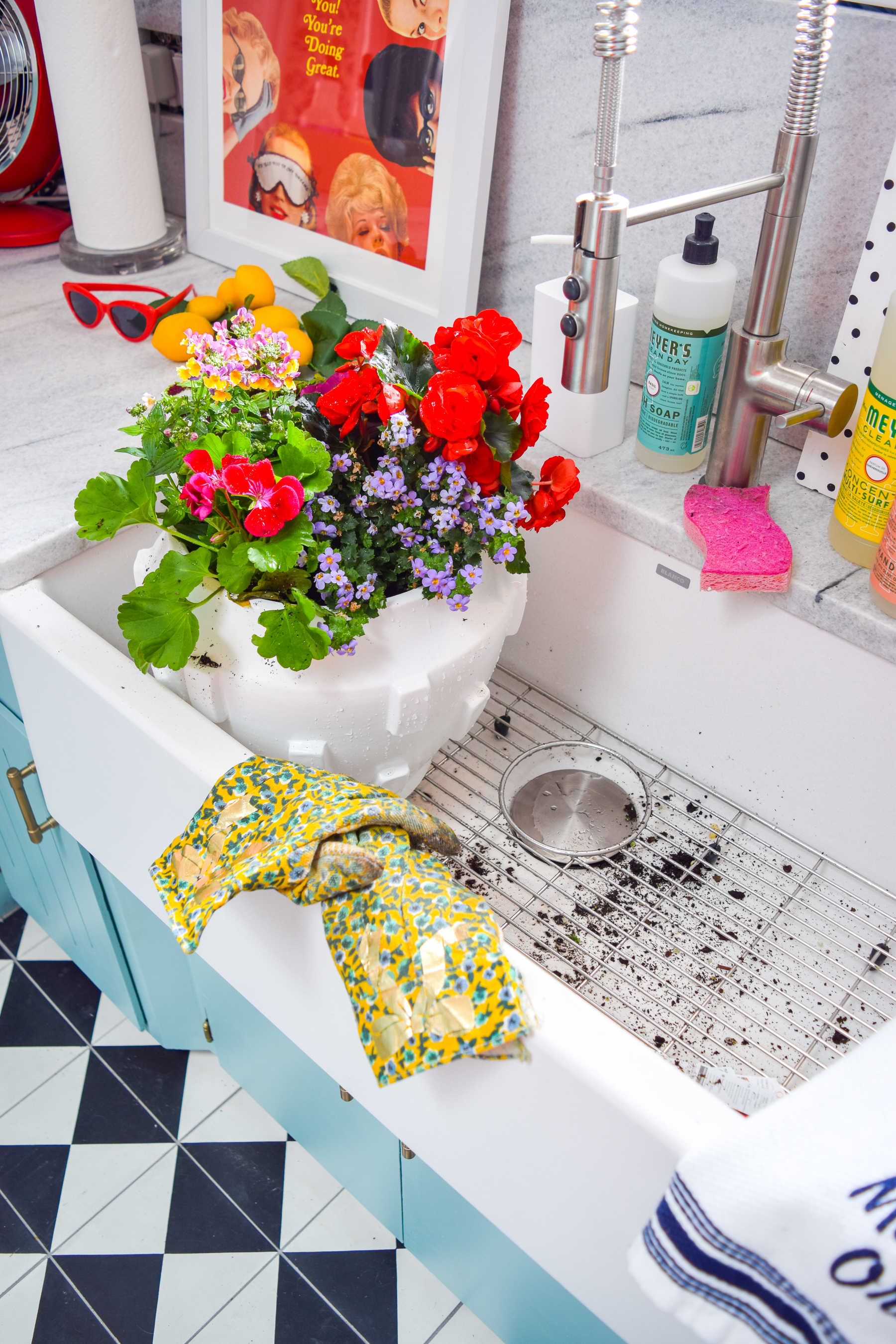 Fabrication & Installation
Polycor doesn't actually sell direct to residential consumers, so you'd likely come across their stones in a fabricator or designer's showroom. For our fabrication + installation we used Granit Design. A project of this magnitude, with stone, would cost upwards of 12k$. It's not an inexpensive option, but one you should seriously consider as an investment.
I shared quite a bit about our experience with Granit Design in my IG stories during the installation process, especially the templating process. Although there were a few challenges along the way, everything eventually got completed. The installers were a joy to work with, and always left a clean work-site. A++ on the installers!
Considering Re-Sale
We move quite a bit. So when making over spaces in this house, we're looking to create and add value. There's only so much sweat equity we can add before we have to start actually investing, and the White Cherokee Marble in the kitchen was our first big investment.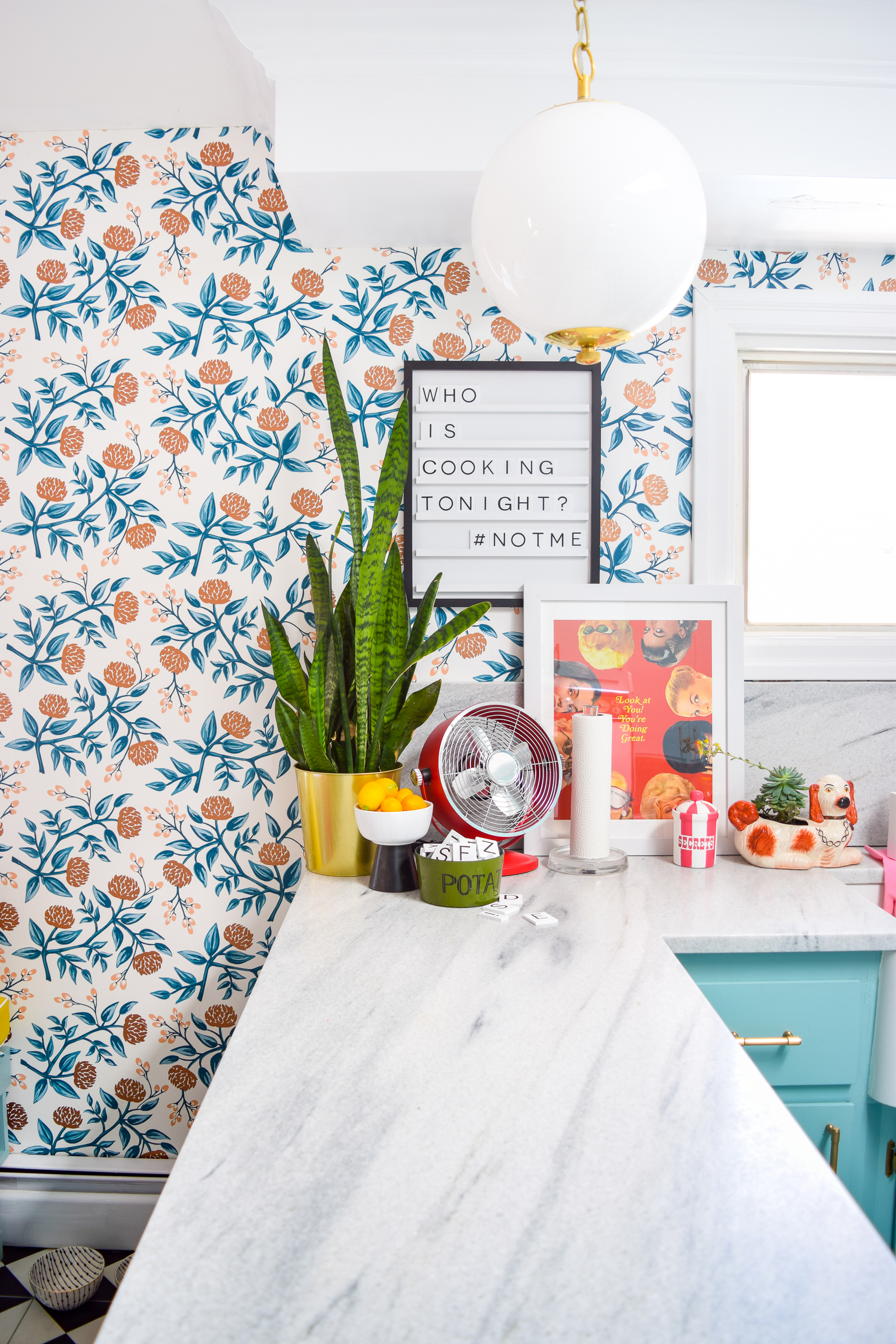 The marble will push us into a higher re-sale value, the finish is luxurious (so potential buyers will be attracted), and it won't require any complicated maintenance. Better yet, it won't need to be replaced, unlike a cheap melamine counter in a builder grade home.