The easiest part of putting together the nursery, was adding photos. They tell the story of where she came from, and are also a lovely personal touch. While I'd love to pepper the space with photos of her, we don't have any yet! In the meantime, shots from our maternity shoots will do nicely. Nursery Decor Ideas are easy to put together once you've got the right photos, especially using Mixbook's online printing services.
Check out my post about Printing Photo Books
*Mixbook sponsored this post, but all thoughts are my own. Thank you for supporting the brands that make PMQ for two possible.
Photos as Home Decor
Who here doesn't have photos displayed around the house? I've got in every room: framed, un-framed, and printed in photo books. Dan and I have 7 years worth of memories together, and therefore 7 years of photos together – not to mention all the photos from our lives up until now.
I've gotta say, framed photos are my fave because they're easiest to enjoy. Walk into a room and BOOM there they are. While they don't all need to hang on the wall, sitting on a side table or leaning in a bookshelf is just as nice.
Much like any good piece of decor, your memories are collected and curated, and the good ones are like a missing puzzle piece in your home.
As you can see, we've already got quite a few around the house, so choosing which ones to add to the nursery was easy.
Photo Nursery Decor Ideas
We chose to print photos from the two maternity shoots we've done. Dan's photo is from our baby reveal post this past winter, and mine is from a maternity shoot I did this spring where it was all about feeling good in my body with the bump.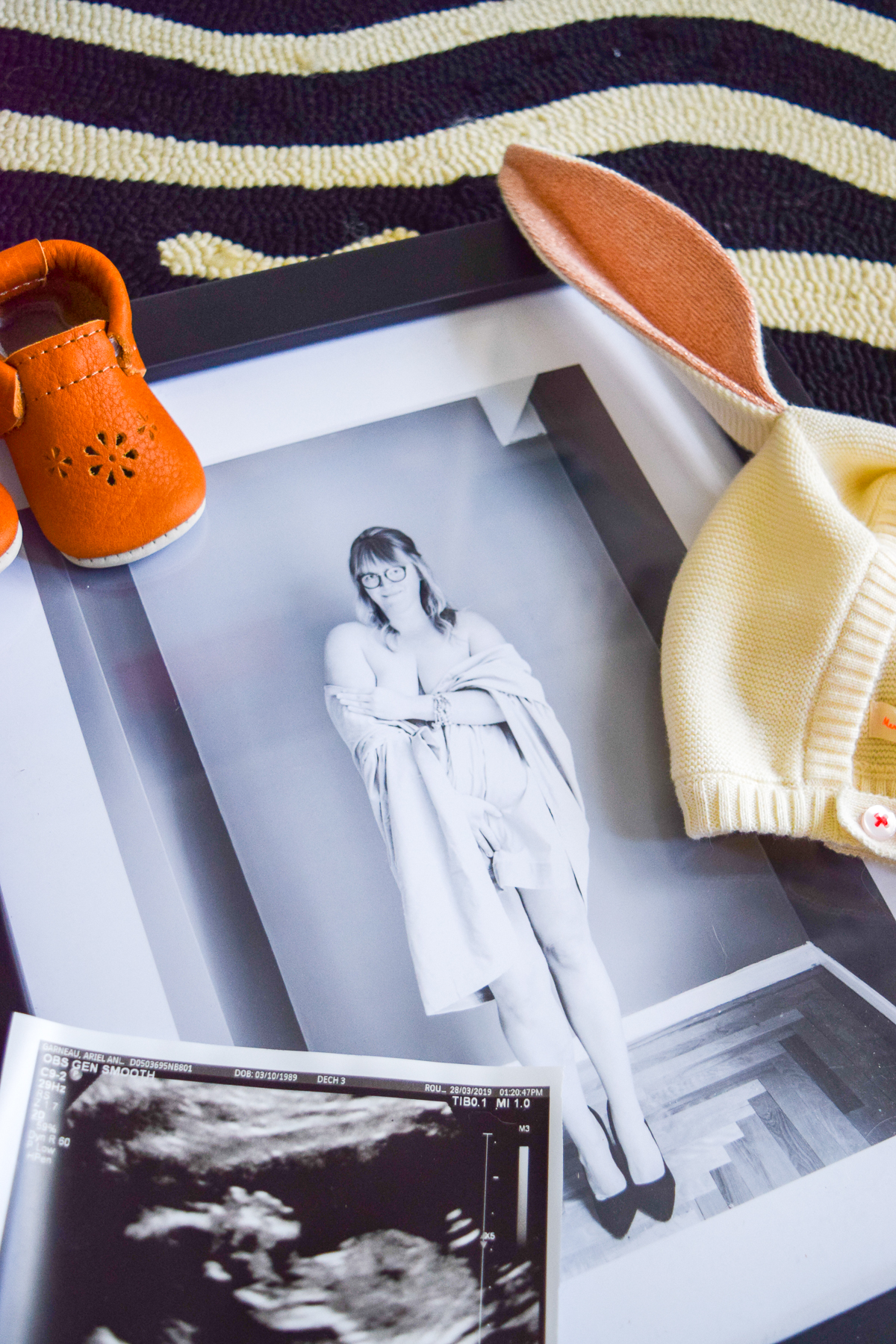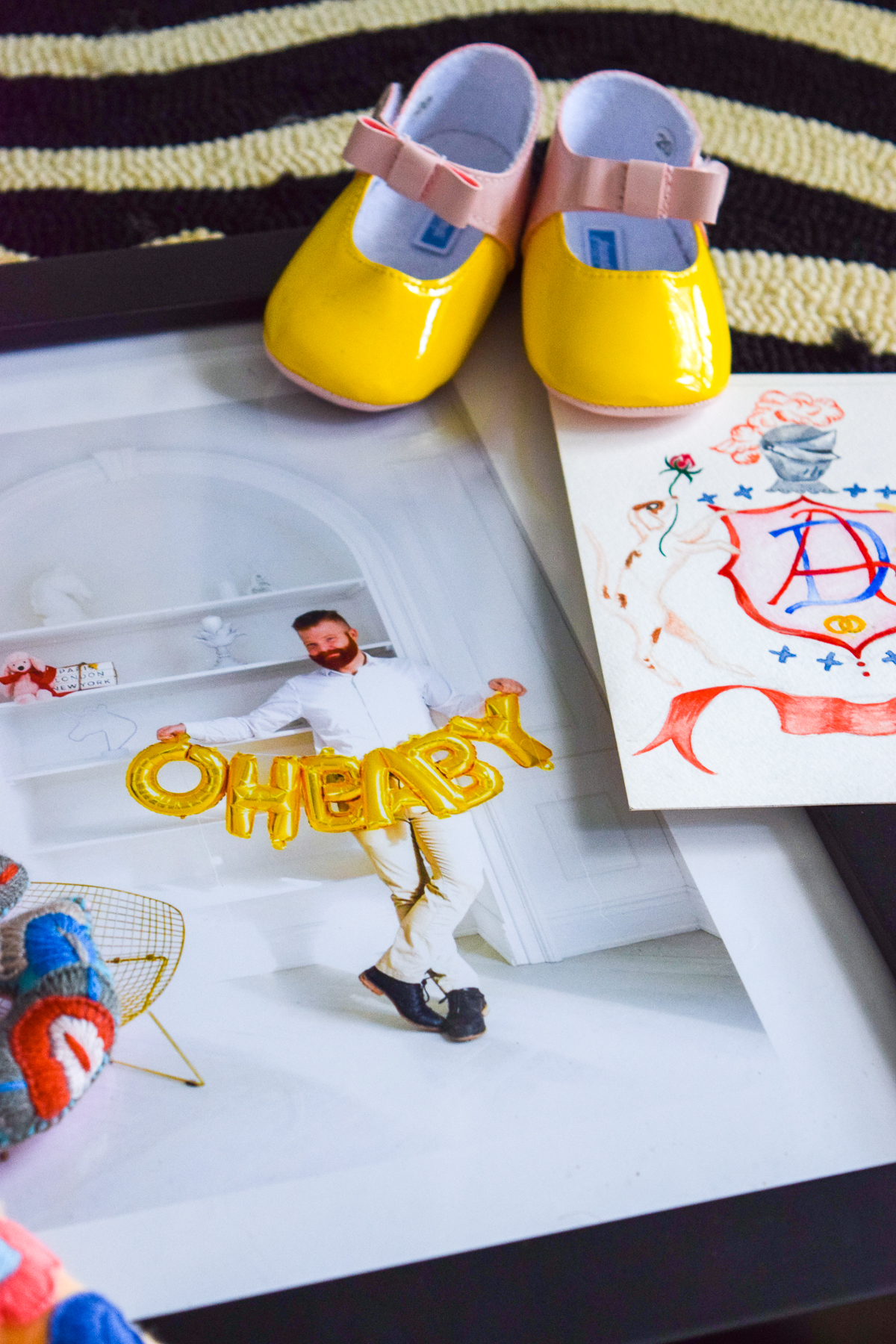 Other great photo ideas for a nursery are:
the ultrasound photo
photos of you and your partner as children
photos of you and your partner posing together lovingly
photos of family like soon to be aunts/uncles and grandparents
You really can't go wrong with photos of loved ones. And with Mixbook's online printing services – as long as you have digitized copies – you can print and frame your faves with a click of the mouse. 
Printing & Framing Photos with Mixbook
Having already tried-out Mixbook's printing services with our photo books from our summer adventures last year, I know that no matter what we had printed, it would look amazing. Can you spot the framed photos in the built-ins? Both are kind of peeking out, but they're hard to miss in person.
Having photos framed when printed is a no-brainer, and a service that Mixbook offers when having photos printed. Everything arrives perfectly mounted and protected – excellent!
Instead of having to find a frame in stores that fits, or fiddling with the photo until it's centred in the mat, or finding a matching frame if you're getting two printed – you just click and ship.
The back of each frame is papered over, comes with a teeth-mount for hanging on the wall, and these lovely little rubber stoppers to make sure it sits flat against the wall. THESE are the details I look for when ordering from an online service like Mixbook.
Displaying Your Photos in a Nursery
You could totally put together a killer gallery wall for above the crib or change table, but because we have beautiful built-ins, it made the most sense to display the photos in there, nestled in and among her books and toys.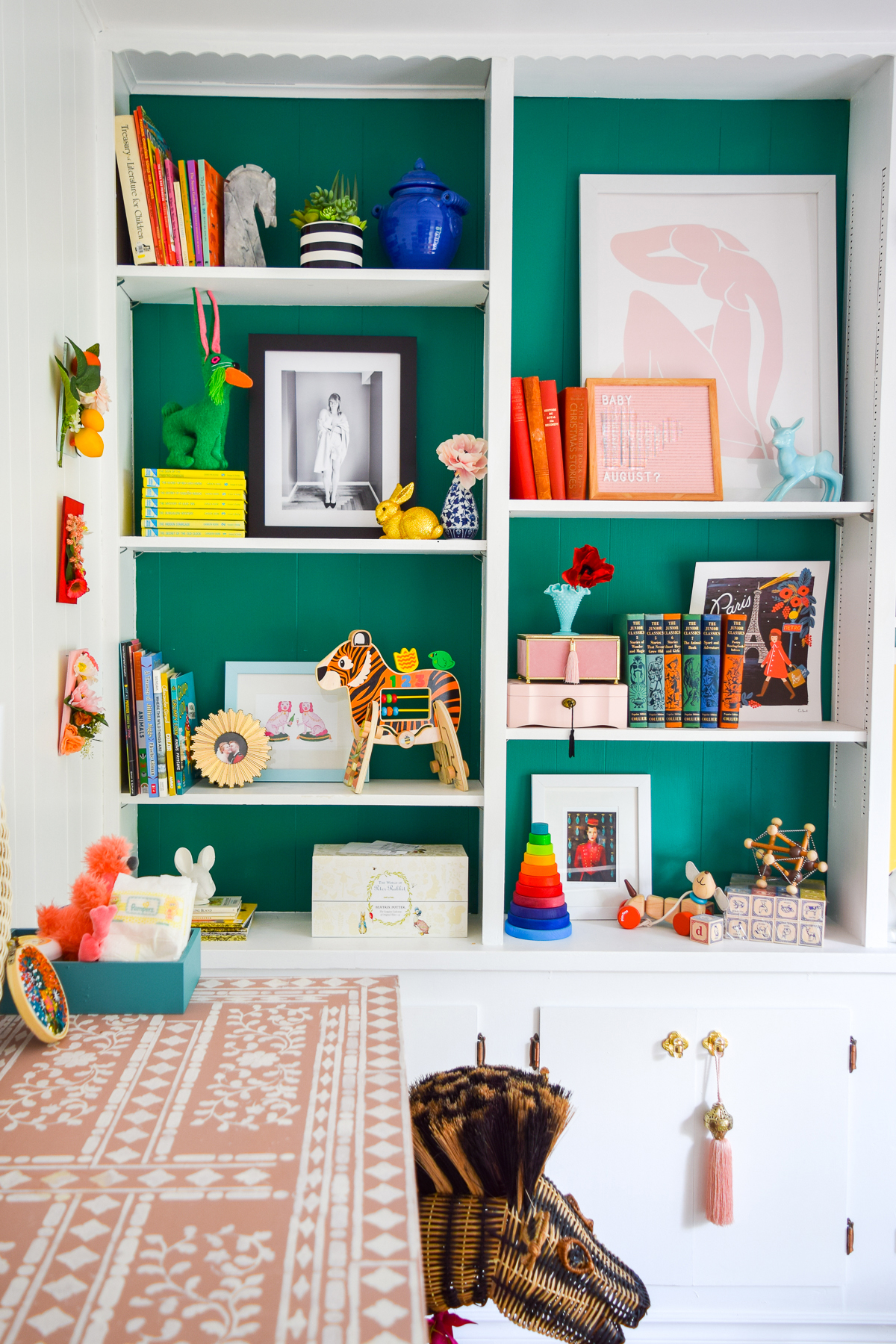 While we're putting the final touches on the nursery, we'll be printing (and framing) more photos for the house. We've got a lovely long hallway in the entryway, that is begging for some personal photos. Maybe this fall I'll get to it!
What about you? Where would you hang some custom Mixbook printed (& framed) photos as home decor?