In the summer heat – however occasional it is – all I want is to kick back the duvet and lay there in the dark while a soft breeze blows over me. Our lovely 1960s house does not have A/C and so far we've been pretty comfy without it. One of the easiest ways to stay cool in the summer is to invest in some Fresh Summer Bedroom Linens from Homesense. With as little as 200$, you can make 4 Updates For Your Summer Bedroom.
*Homesense sponsored this post, but all thoughts are my own. Thank you for supporting the brands that make PMQ for two possible.

Use A Bed Quilt Instead of Duvet
I started our summer bedroom refresh by ditching the duvet. We sleep with one year round normally, but with the summer heat we opted to go for a big quilt instead. 
Homesense carries a variety of quilts, coverlets and comforter sets, and this one in white with a simple pattern was just what I wanted. It's heavy enough for the cooler evenings, but still lightweight enough that if I want some cover, I won't roast to death in the night.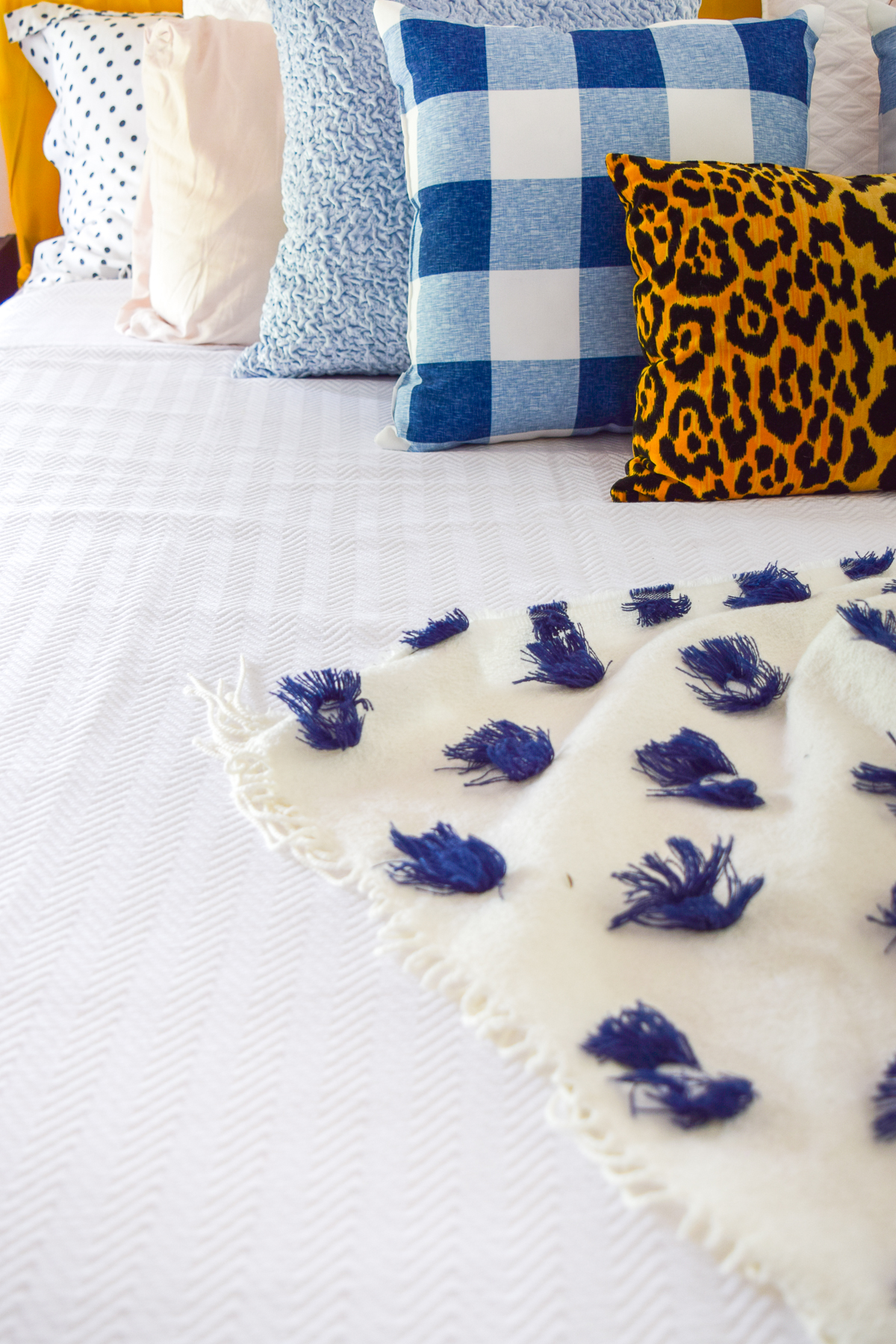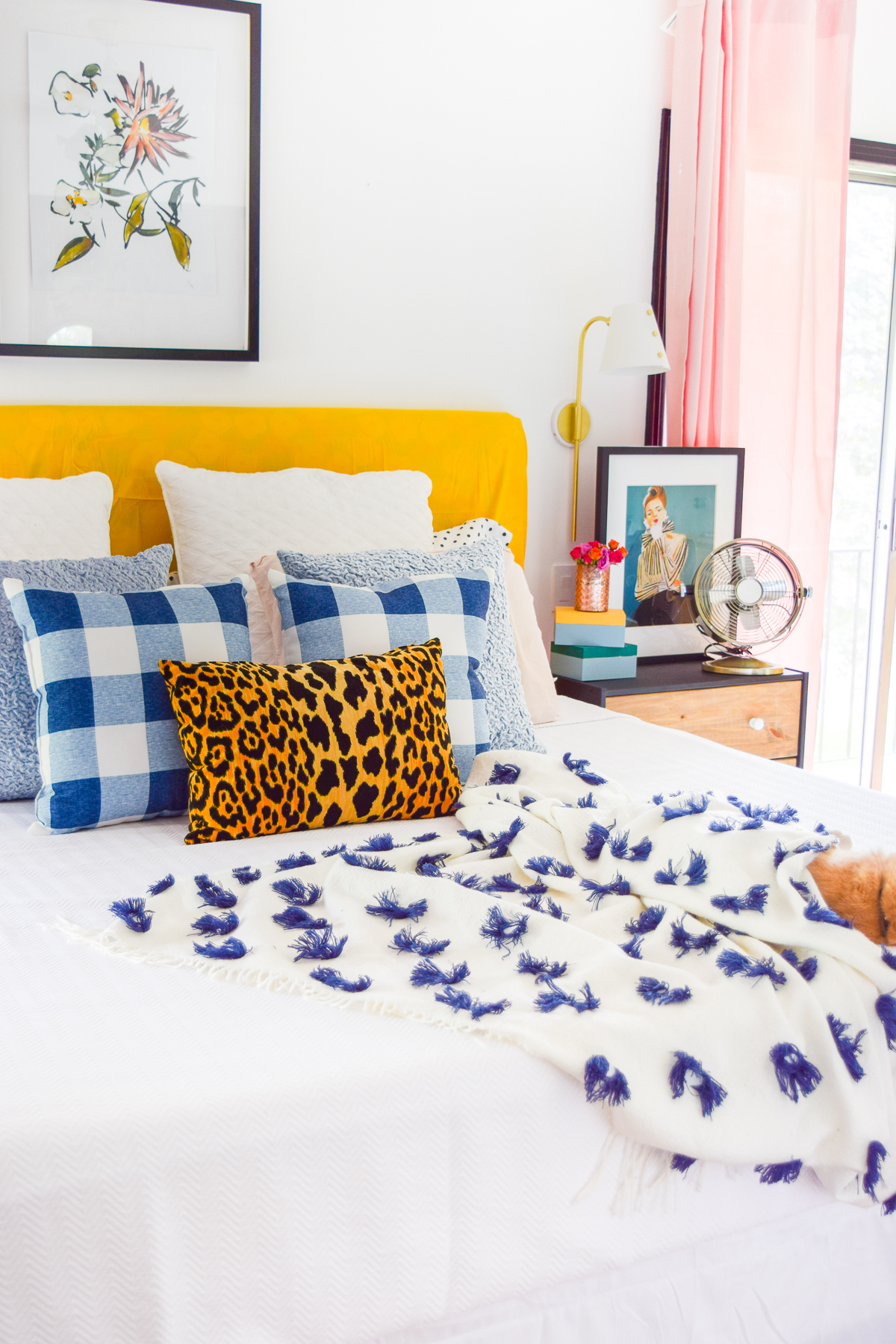 New Cotton bedsheets 
Bruce has this annoying habit of ripping holes in our fitted sheets while he digs around to make his weird dog nest. We've said goodbye to countless sheet sets, so I took this opportunity to get new ones. We have shades of yellow at work in the master bedroom, so I grabbed these fun sheets in marigold. I even threw one over our headboard to bring the colour one step further.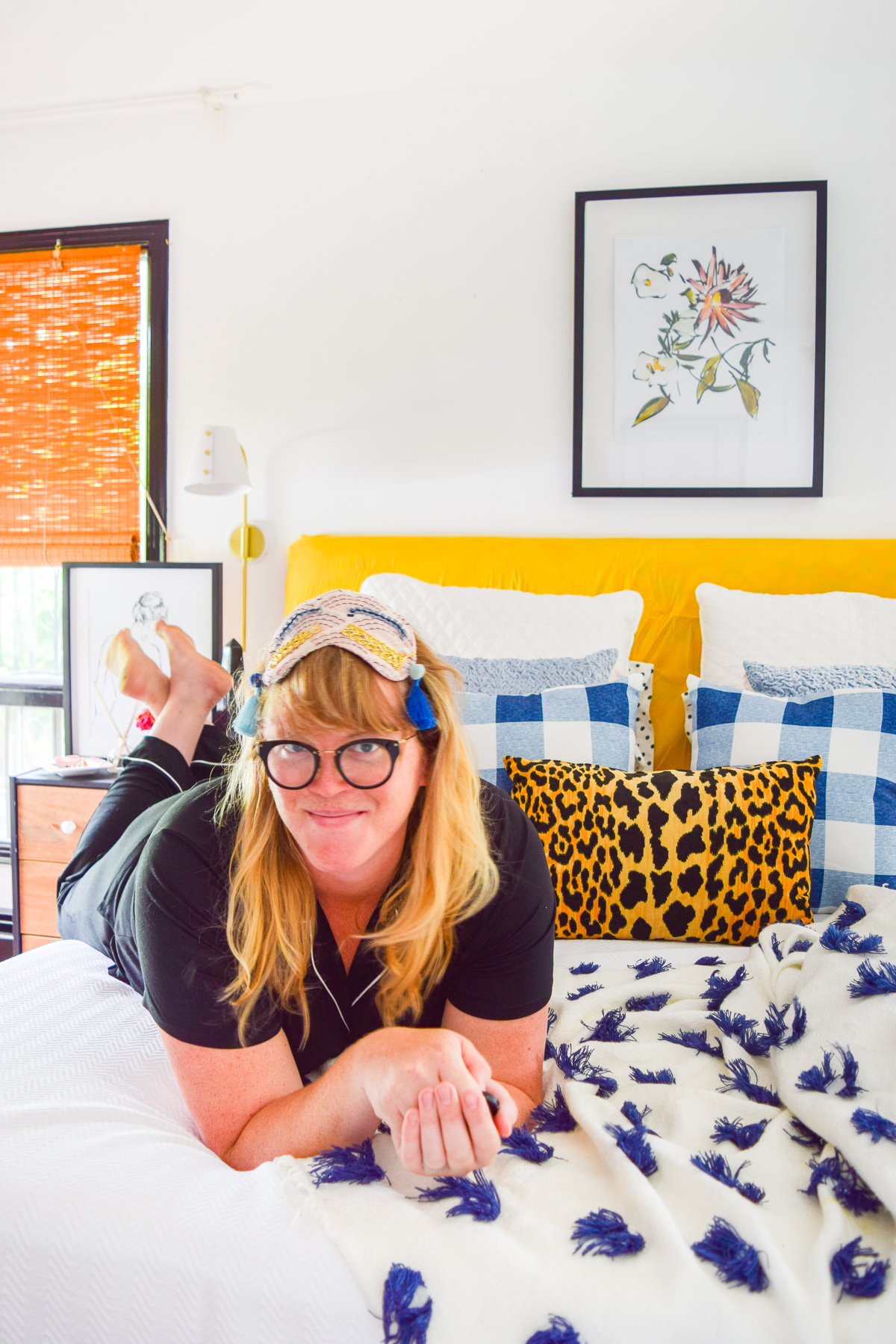 Dan would be very upset if I swapped our headboard only a few months after we completed our bedroom reno, so this way when we swap linens back for winter, all I have to do is peel back a sheet.
Fresh New Throw Pillows
I LOVE throw pillows. They're like stuffed animals, but for grown women. At this point in my pregnancy (6 weeks to go), I need about 6 of them to get comfy at night, and Dan isn't into sharing. So grabbing some new pillows was exactly what I needed.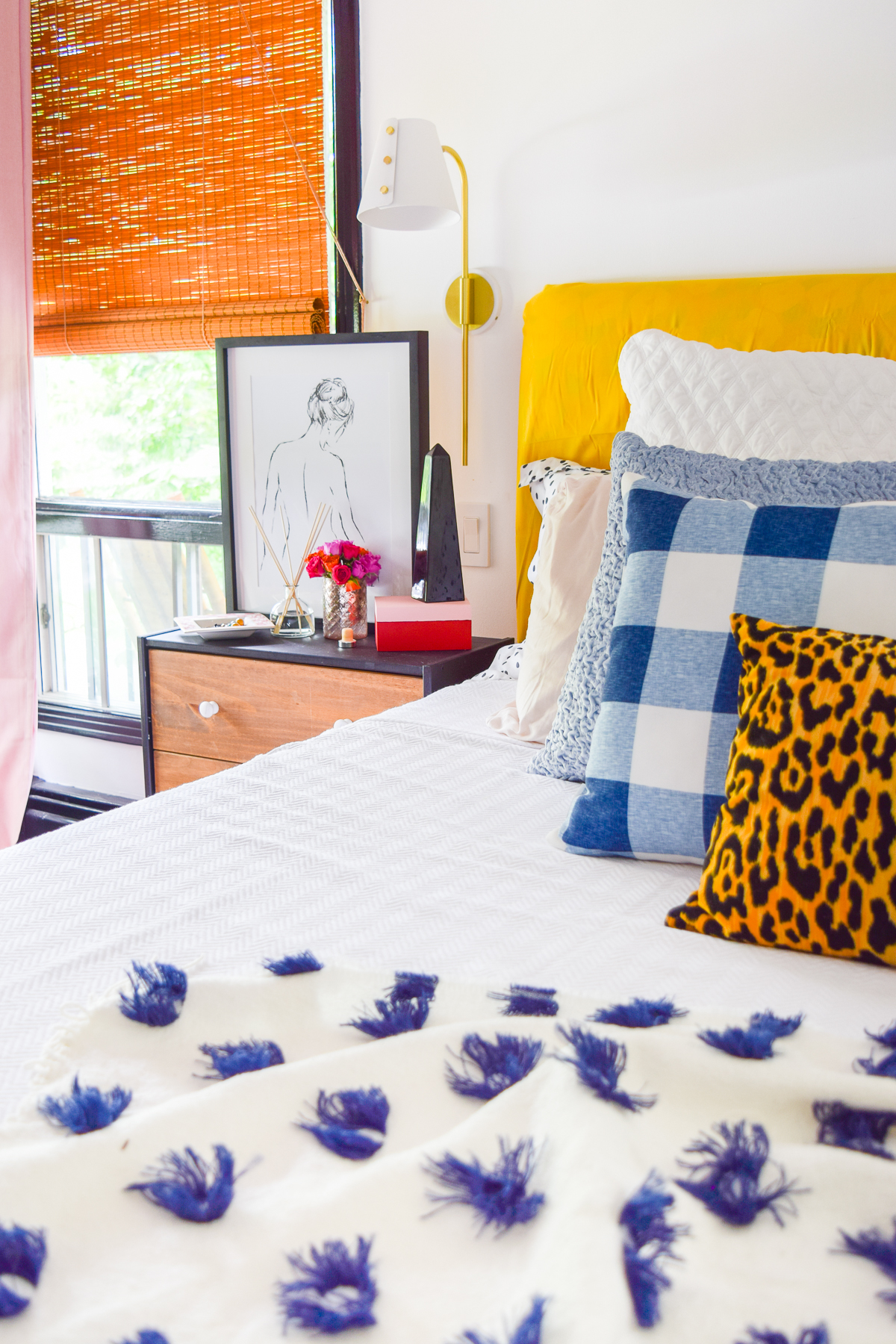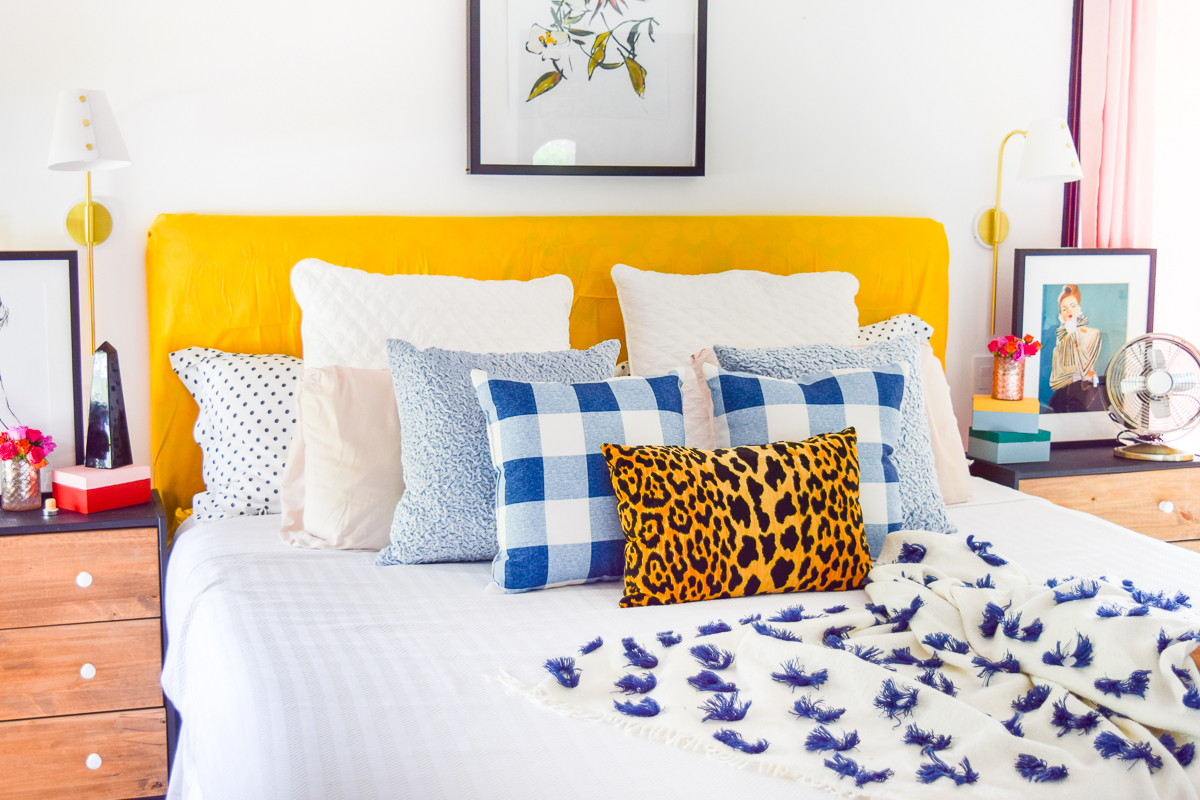 Now I can build my own weird little bed nest with fresh pillows, and instead of having to ditch a big maternity pillow under the bed each morning, these just get put back in place. I'm here for it!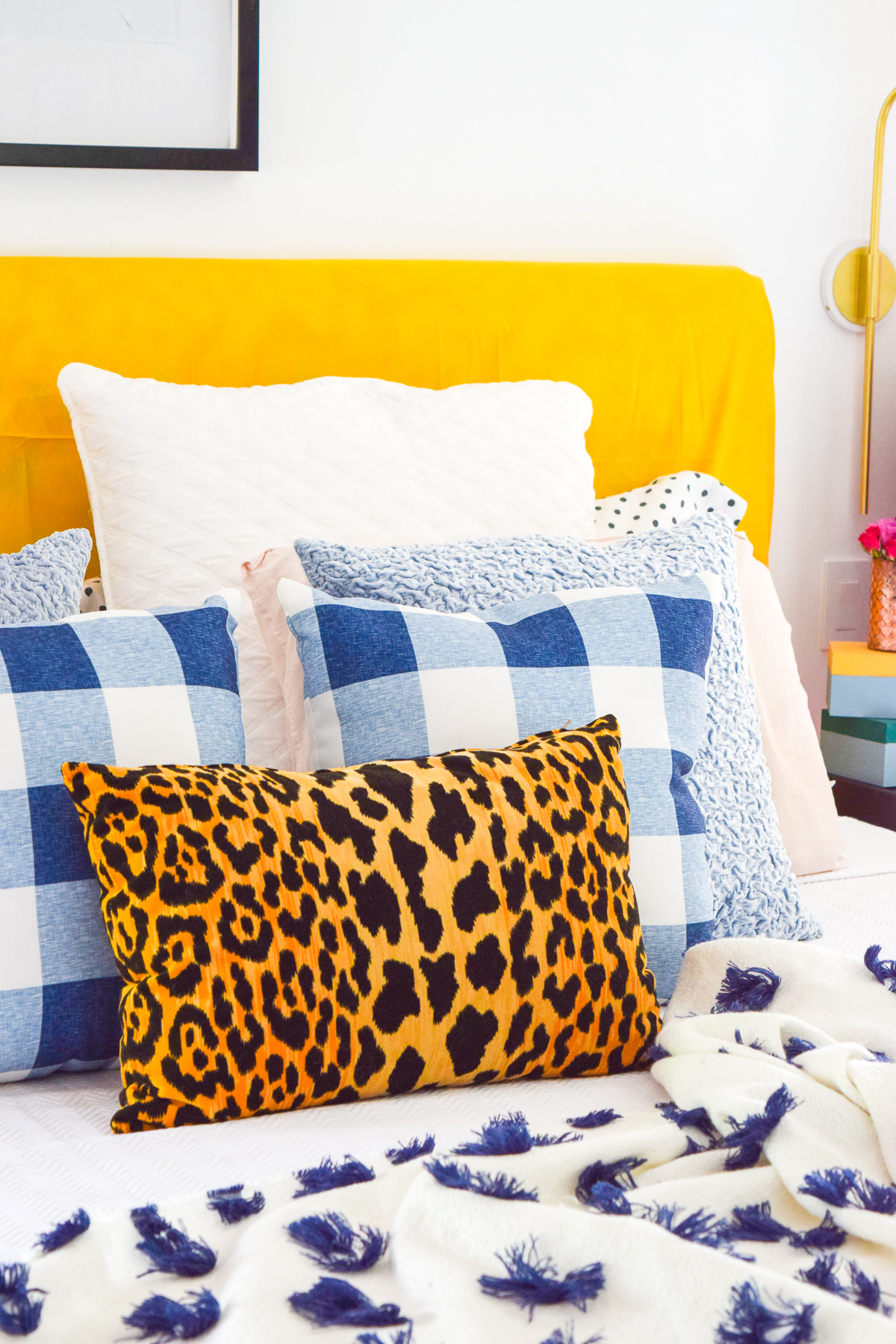 I think that using the various shades of blue, against the big white euro shams, and the pop of leopard, is a fun and flirty pattern mix. PLUS it feels like the kitchen's banquette situation, and I love it.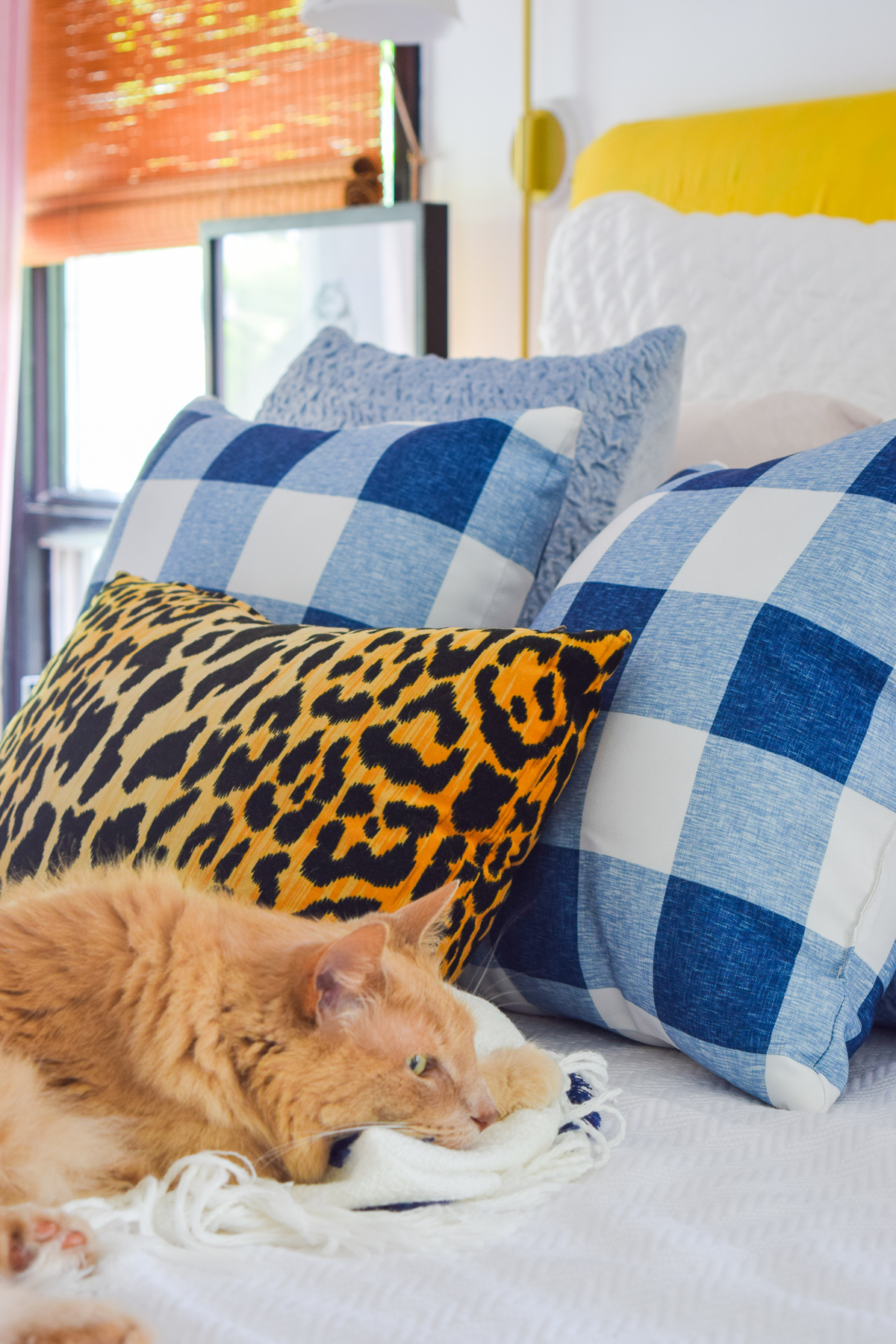 Bed Side Table Accents
No stone was left unturned in this summer bedroom refresh. I grabbed a fan for Dan's side table, and got my first ever reed diffuser for my side! I usually grab candles, but I only really light them in the fall and winter. This felt like a summer worthy scented addition (for 16.99$ no less).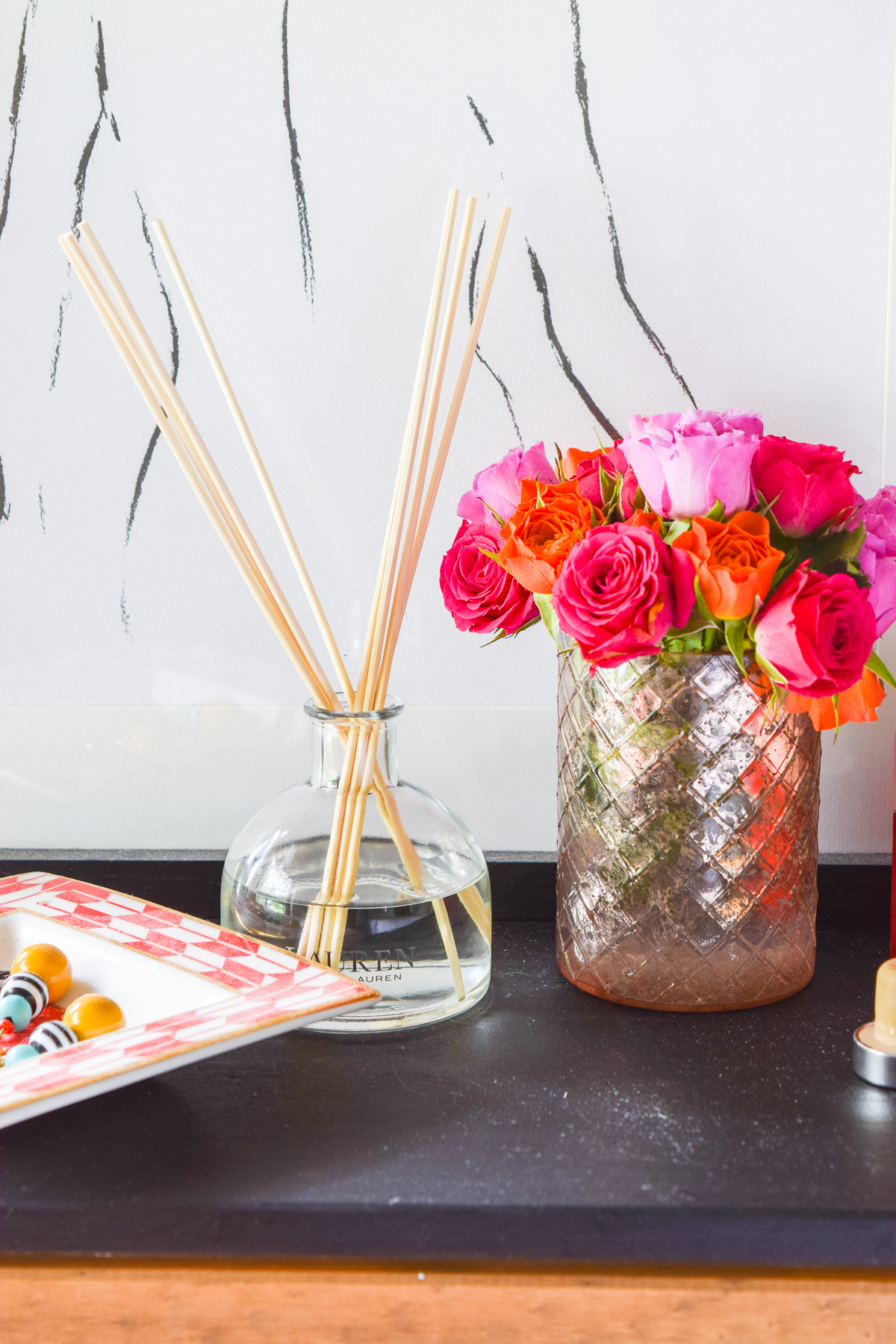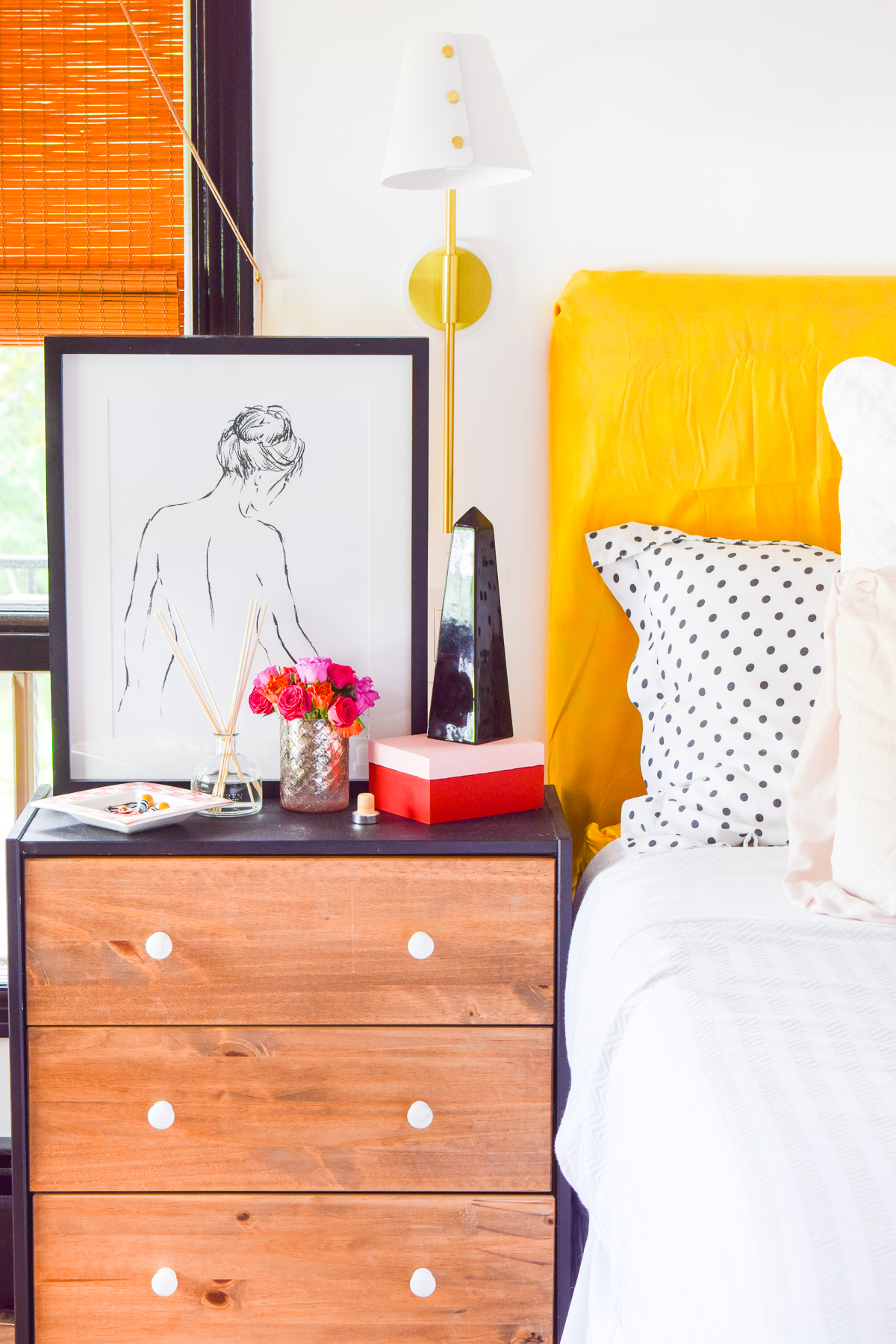 The nude silhouette of a woman was a fab art find, and one I've had in the space for a while. By moving it down to the side table, I feel like I get to appreciate it even more now. Win!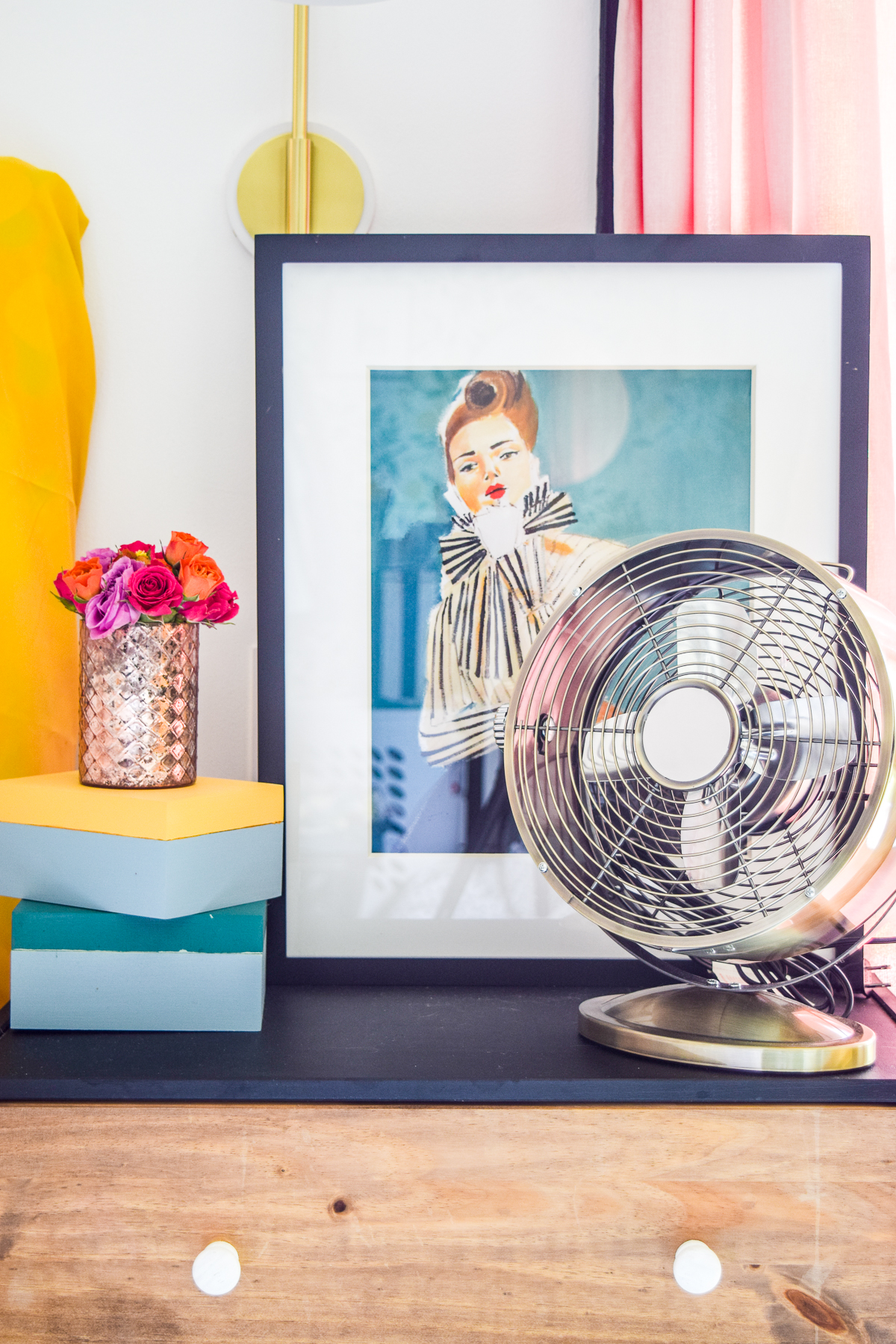 If you're also sweltering in the summer heat, or looking to refresh your bedding situation because why not, this is your moment! Head into Homesense to see what's in store, and maybe you'll come out with a whole new bedding situation!