St. Patricks day used to mean green beer and cheap nachos at a campus bar. Now it means fancy whiskey cocktails that don't remind me of the times I blacked-out on cheap booze. Irish Whiskey is a staple for most on March 17th, but instead of doing it on the rocks or just doing shots *I shudder at the thought of shots* I'm mixing it up with a Blackberry Whiskey Sour recipe I found on Kleinworth Co., and doing my own version in these adorable shamrock champagne coups I found at Value Village last month.
Catch the rest of my TGIF Cocktail Series // here //
Ingredients for a Blackberry Whiskey Sour
Fresh blackberries
1oz Irish Whiskey – I used Jameson
2 oz Simple syrup
1 tsp Lemon juice
Ice
Shaker, strainer, jigger
Like with all cocktails and recipes, adjust accordingly. I found the 2oz of simply syrup to be a bit much, so I could have watered it down with soda water.
Step 1: Load the shaker, in this case a large tumbler, with ice and blackberries. Crushed ice is better for helping break-up the berries, but cubes will do.
Step 2: Pour 1oz of whiskey over ice and let chill for a minute.
Step 3: Mix 2oz simple syrup and 1 tsp lemon juice together to make the "sour" part of the blackberry whiskey sour.
Step 4: Add the sour mix to the shaker, and shake! If you don't have a lid, or are using a tumbler like me, a little whisk will help shake it all up. I had to pop a nice in there for a minute to help break-up the blackberries, but it was all doable.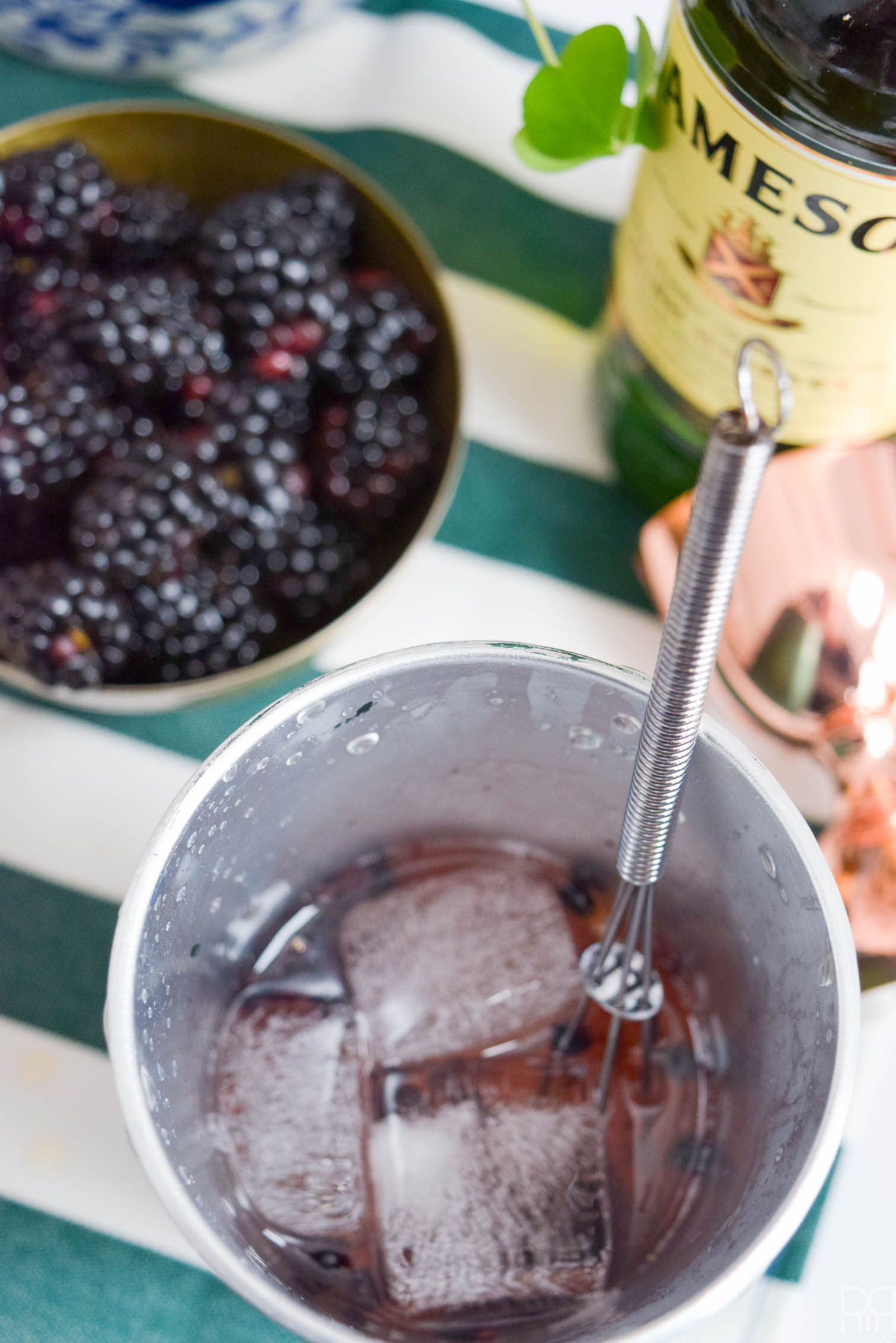 Step 5: Add ice cubes to your glasses, and serve through strainer. If you don't want any bits of blackberry at all, strain the drink through a mesh strainer again.
Step 6: Garnish with more blackberries (this is a blackberry whiskey sour after all), and maybe a shamrock for good luck. Enjoy!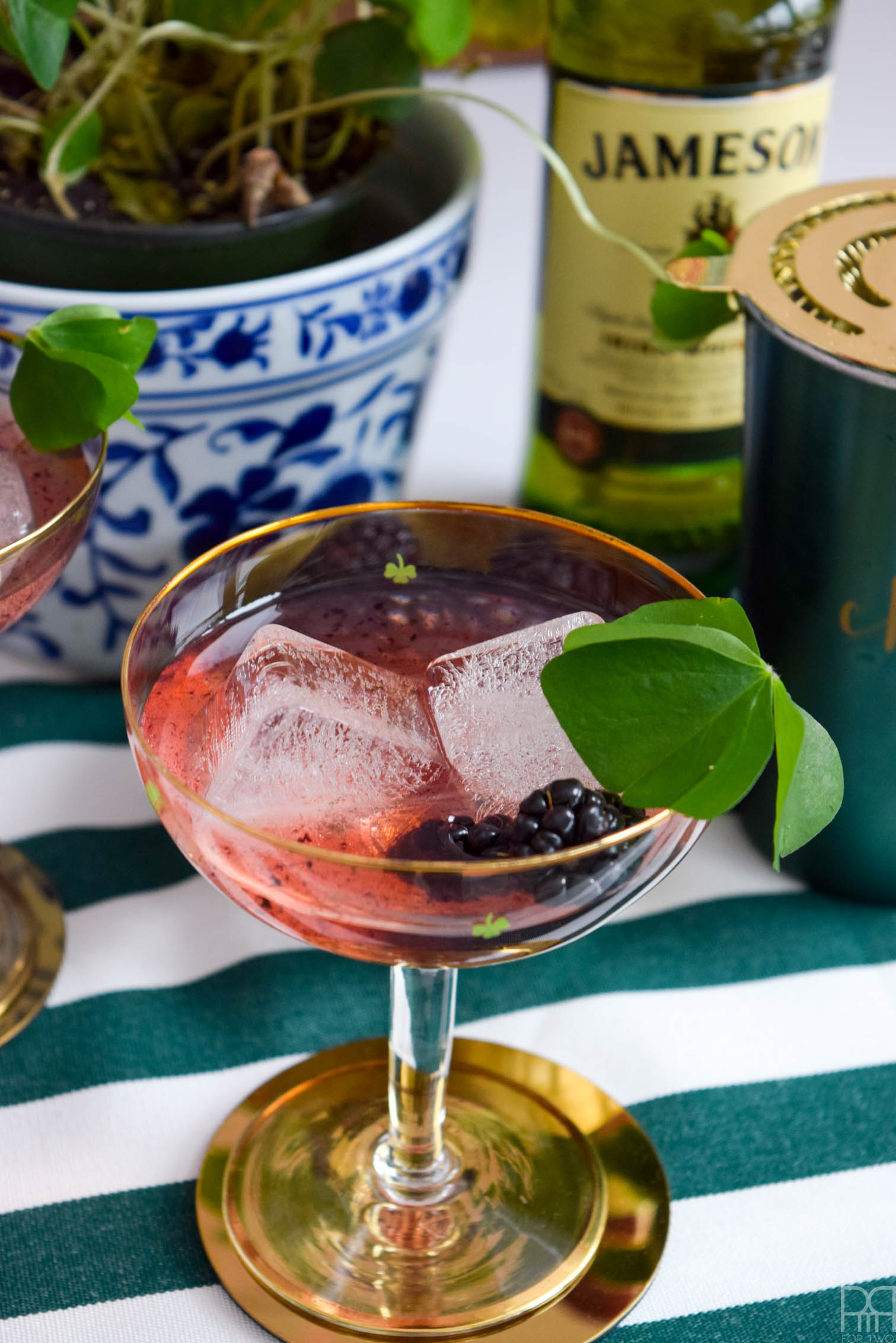 Catch the rest of my TGIF Cocktail Series // here //