Bring in a cool, retro vibe to your home by making your own unique DIYs. From decor, to furniture, crafts, holiday ideas and more – even a few IKEA hacks. Check out these quirky, colourful and original 19 Retro DIYs For Your Home. Start scrolling!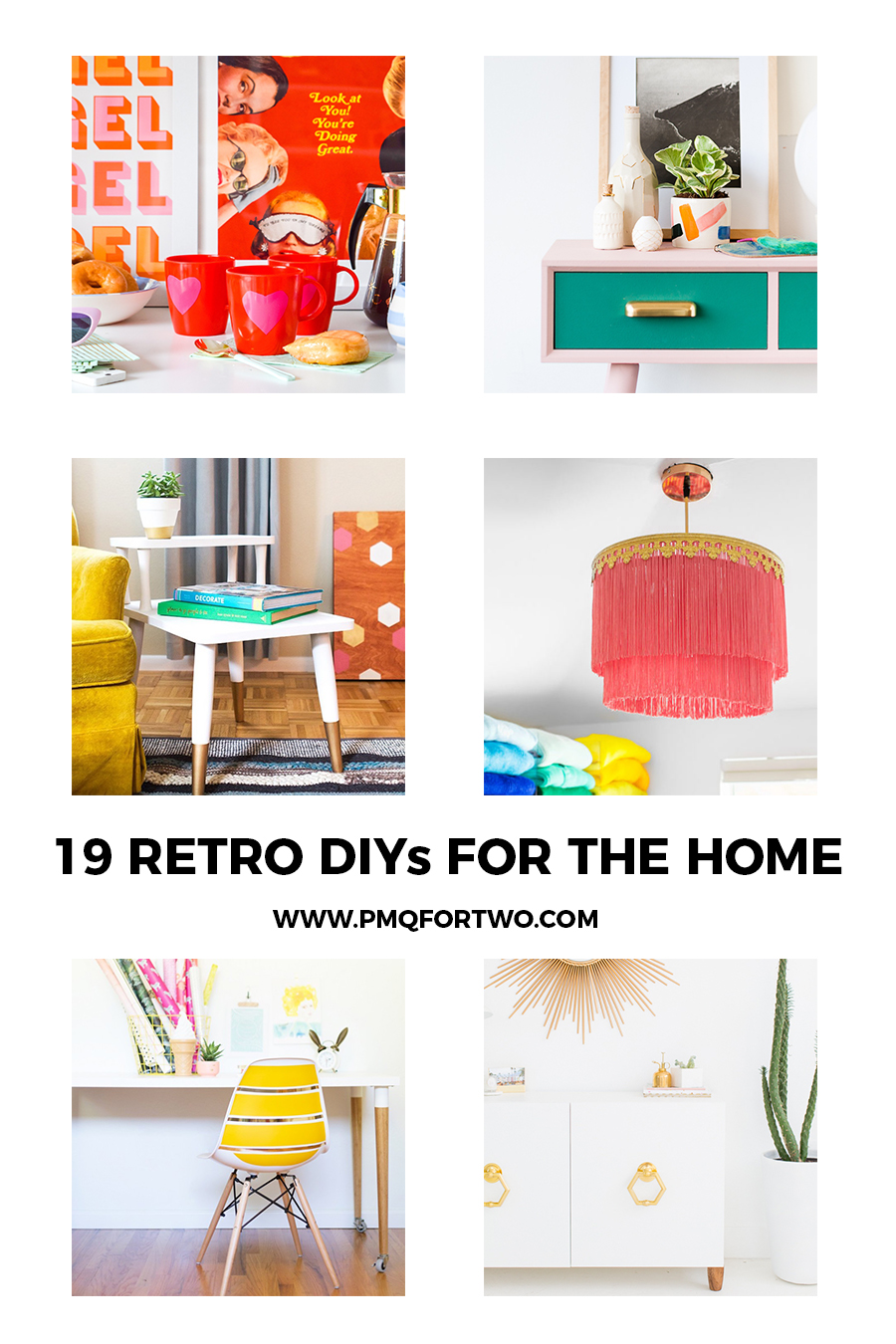 Retro Furniture DIYs
What's more iconic than the retro silhouettes of Mid Century Modern furniture?! From Eames to Saarinen and everyone in between. We've all got a fun new spin on the classic silhouettes, so check out these to see which suits best.
Retro Decor & Accessories
Tchockes, knick knacks, kitsch and more! You can put a retro spin on anything with the right combination of materials, finishes and colours.
Holiday Ideas With A Retro Vibe
Can't leave out the holidays! Christmas is a time full of shiny brites, tinsel, pink trees and more!