Okay so this past December while I was at home visiting family I went to IKEA multiple times. Like, I probably shouldn't tell you how many. I miss the affordable and stylish furniture, the marketplace, and of course the hot dogs at check-out. While I was there I had the opportunity to explore IKEA's new pet collection up close and personal. While we're not in the market for beds or cat furniture, I did grab a few of the LURVIG bowls  in different sizes. Fast forward to this week, when I decided to finally do something with them, so I made these DIY Vinyl Pet Food Bowls! The best part is, I did them without using my Cricut.
That's right! A vinyl project without a machine, just the tools! So this one is not only crazy affordable, but super easy. Enjoy!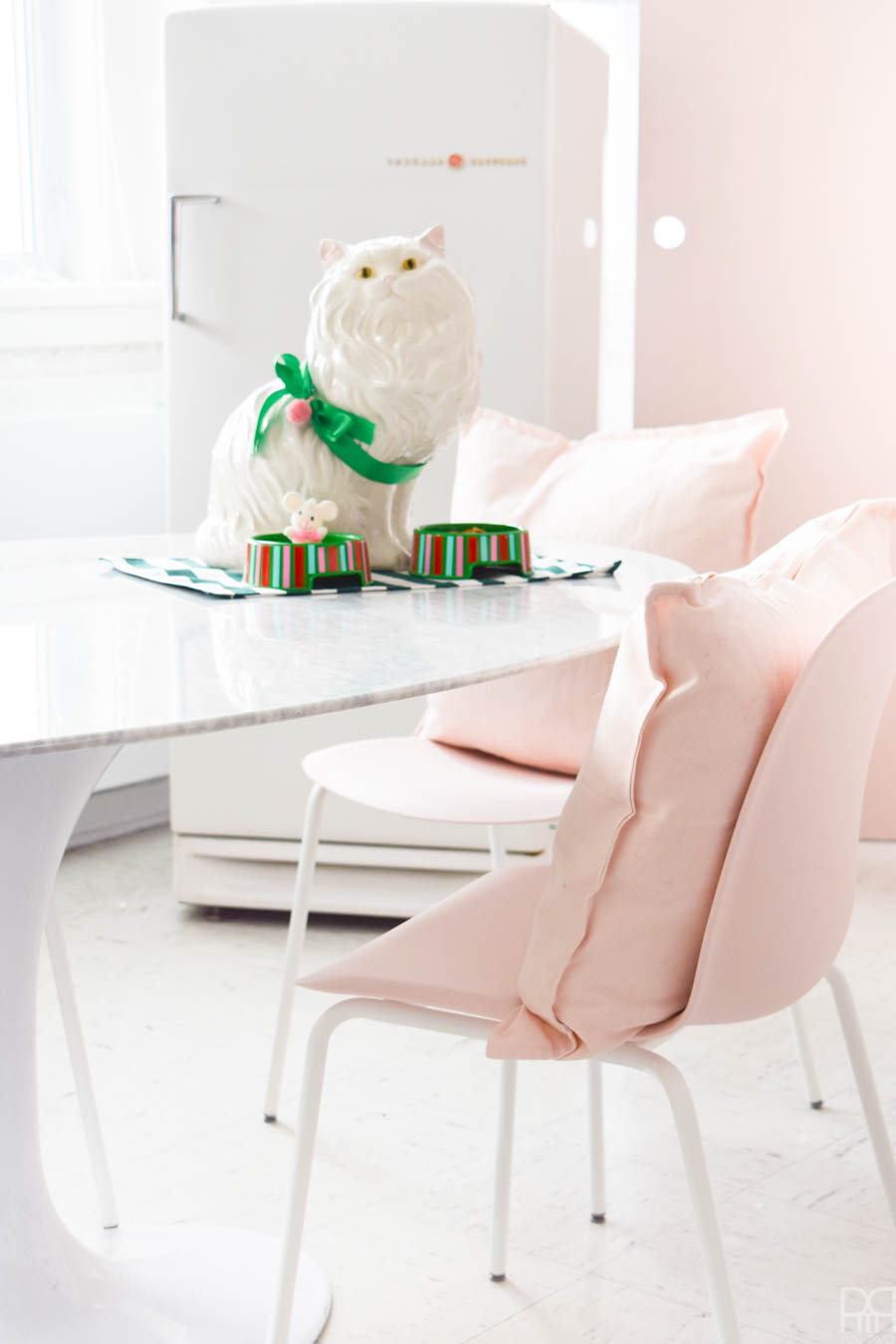 *The following product links are affiliate things. Thank you for supporting the brands that make PMQ for two possible.
Materials for DIY Vinyl Pet Food Bowls
Step 1: Decide on your pattern! I decided to keep it simple with stripes. I could technically hand-cut something more complicated, but this seemed like good fun and easy.
Step 2: Measure the height of the strips you'll need for your vinyl, and then using the Cricut cutter, cut the vinyl into the appropriate size strips.
Step 3: Cut the strips of vinyl into the smaller stripes that you'll use in the pattern. I've got a 3 piece repeat, with two colours at 0.5cm wide, and one that is 1cm wide. Get cutting!
Step 4: Start adding them to the bowls in a vertical pattern.
Step 5: Keep going until you hit the other end!
Because I whipped these bad boys up while I was the studio, there were no kitties present for the photo shoot, SO I used the next best thing! A ceramic cat that I nabbed at Value Village a few years ago.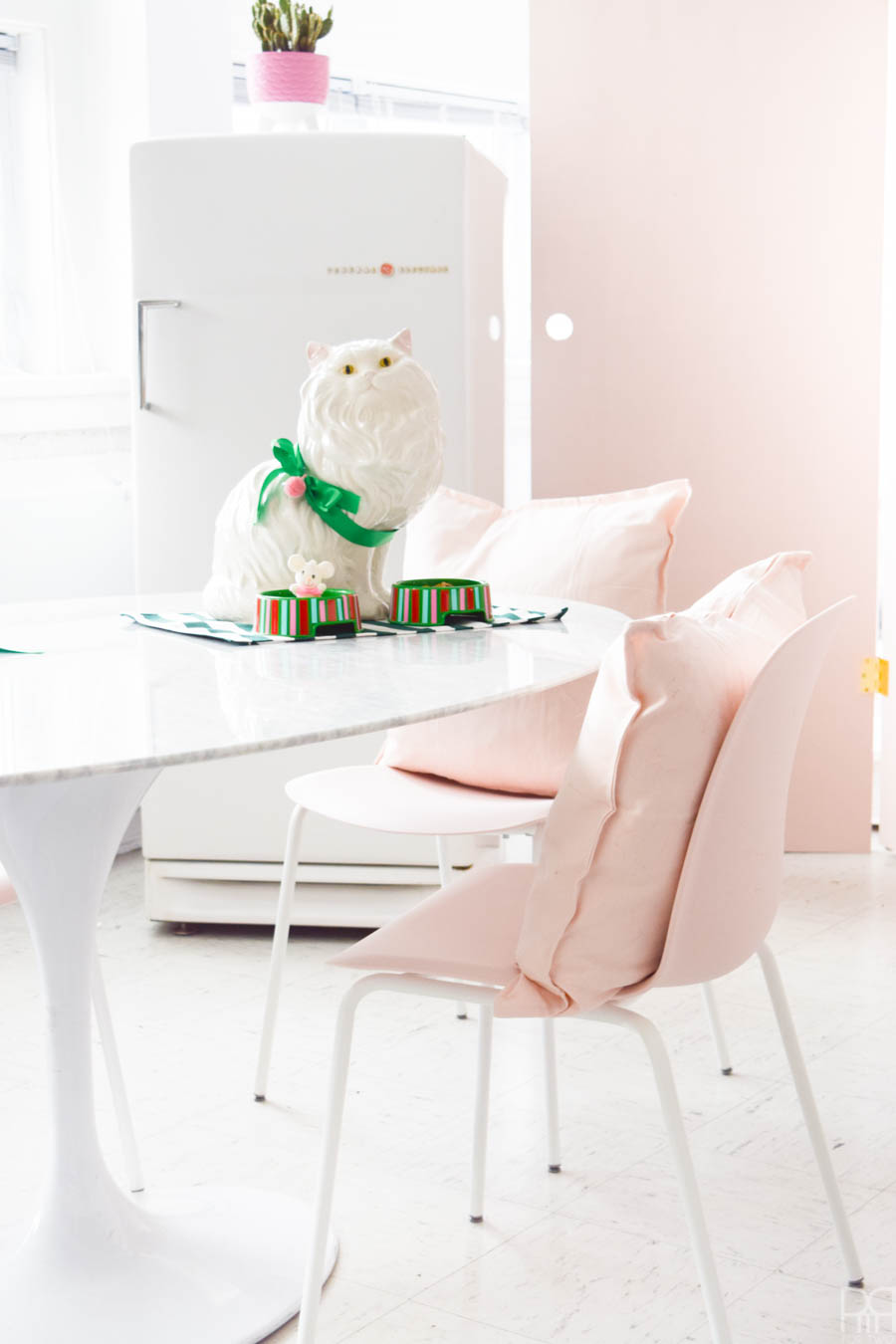 In the end, I think these DIY Vinyl Pet Food Bowls are adorable, super easy to do if you're just starting out with Vinyl, and a great way to update your pet's food bowl situation.
And yes, I definitely added a small mouse to the food bowls, because WHY NOT?!