Happy Monday y'all! With Valentine's day around the corner you're probably seeing tons of red and pink tablescapes and decor. Don't get me wrong, I love pink and red (I mean that's kinda the main colour scheme in my home), but I've been having a major moment with blue, so it only felt right to use it as the main colour in my romantic tablescape for two. Chloe from Celebrate & Decorate is hosting another edition of her blog hop, so I thought I'd join in, with this My Blue Valentine Romantic Tablescape.
  Easter Tablescape // Citrus & Graphic Tablescape // Christmas Tablescape
If you're joining me from Home is Where The Boat Is, Belle Blue Interiors, Everyday Living or A casa di Bianca  – welcome! Make sure you check out my project gallery // here // to see what else I've been up to. Make sure you skim to the bottom to see the other participants throughout the week!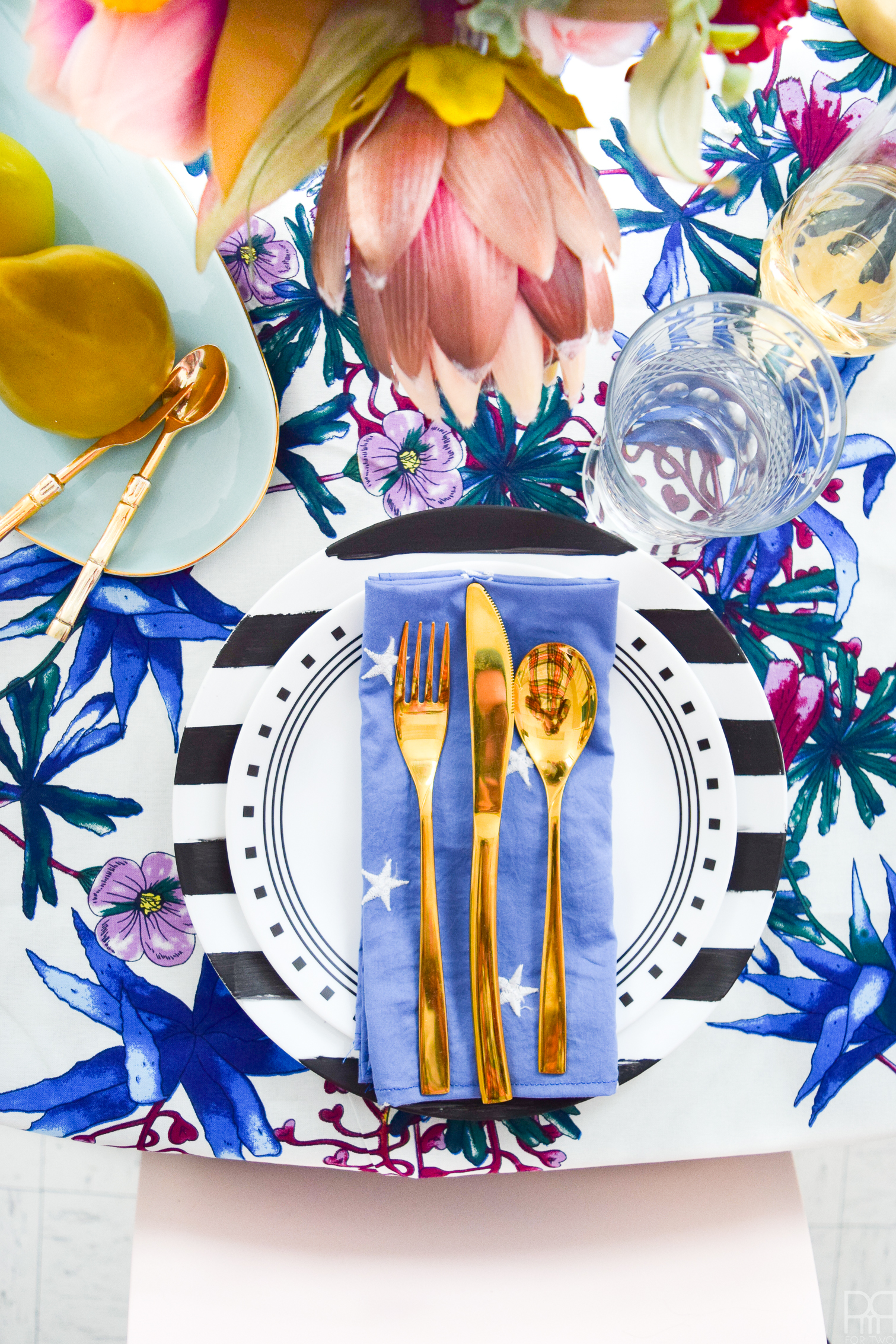 So Dan and I don't really celebrate Valentine's day, but we do kind of celebrate love and anniversaries throughout the entire month, so it's really one big month full of good memories and small gestures.
Since we don't really celebrate the 14th, it didn't feel right doing something with hearts and cupid. Instead I started with a fabric pattern and went from there to create my romantic tablescape. This blue floral print caught my eye the second I saw it, so I immediately started looking for a pattern to use for napkins, and thought the blue with white stars would do the trick.
Working with a blue and purple palette gave me tons of creative license for the other colours in the palette. The green in the pears cuts the richness of the fabric perfectly, while also providing a delicious desert when I flambe them.
I'm not going to lie, the oranges are hella fake though. I've got a few prop food items because I can't always find what I'm looking for, so the fake ones have to be subbed in every now and then.
The florals in this arrangement are all from previous projects and Afloral.com. I've got all kinds of real-touch florals mixed in with greenery and billy buttons. I pulled the colours from the rich purples and blues in the tablecloth. I only wish I had more king proteas to go around.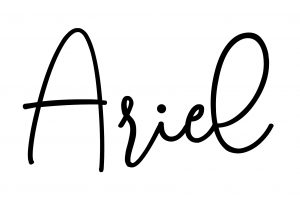 Monday
Home is Where The Boat Is
Belle Blue Interiors
Everyday Living
A casa di Bianca
PMQ for Two
Tuesday
Life and Linda
Knock it Off Kim
My French Twist
Red Cottage Chronicles
Our Crafty Mom
Wednesday
Bluesky at Home
The Painted Apron
The Little Yellow Corner Store
The Corner of Plaid and Paisley
Living With Thanksgiving
Thursday
At Home With Jemma
Dining Delight
Panoply
Home and Gardening with Liz
Friday
From My Carolina Home
Me and My Captain
The Red Painted Cottage
Celebrate & Decorate