TGIF Y'all! In honour of January FINALLY being over wit (because it went on forever right?) I'm doing a little brunch-ish cocktail – a Cinnamon French Toast Coffee Cocktail. It's perfect for your boozy brunches, or an afternoon when you don't have anywhere to be. It's inspired by the many cinnamon french toast shots and cocktails you can find on Pinterest, only mine has coffee – so really, who's the superior cocktail maker here?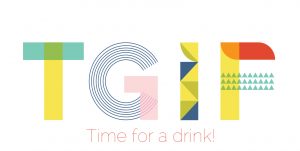 As usual, don't forget to check out all the other offerings in the TGIF series: Maple Whisky Milkshake // Blackberry Mint Julep // Chocolate & Coffee Icecubes // Spicy Pomegranate Margarita // Cocktail Freezies // Honey Peach Moscow Mule // London Lemonade // Bacon & Green Bean Ceasar // The Pink Pearl // Gingerbread Vodka Moscow Mule // Blackberry & Rosemary Pimms Cup // Spicy Hot Chocolate
Ingredients for the Cinnamon French Toast Coffee Cocktail
Cold Brew Coffee
Ice cubes
Rum Chata
Cinnamon Whisky
Jigger / straws
Step 1: start by cold brewing your coffee. I used a beautiful Bodum french press (that I snagged at HomeSense no less) because you can use cold water with no issues. I prepared it per normal instructions, except I used cold water instead of boiling water.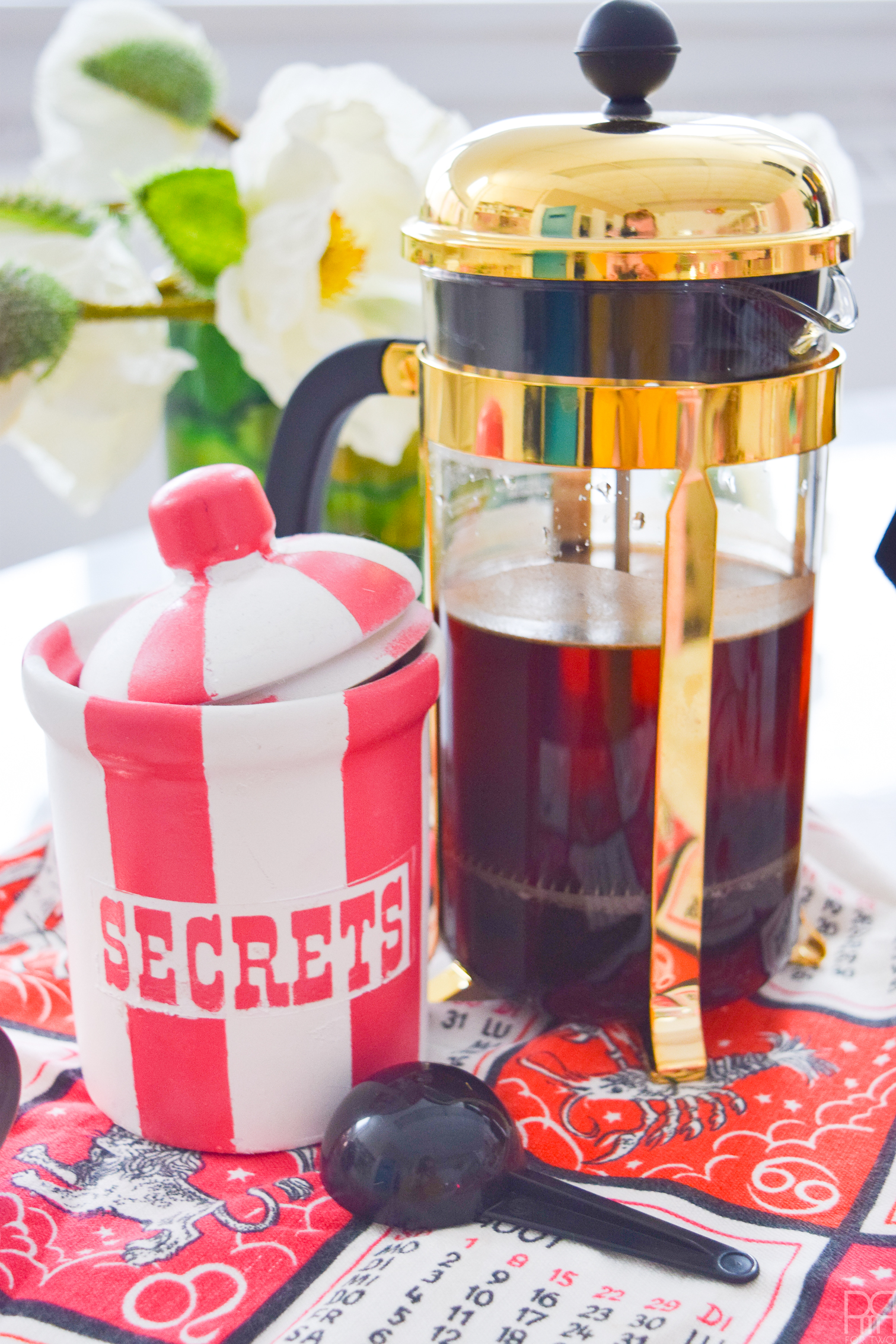 Remember my DIY Jonathan Adler Vice Jars? Catch that DIY // here //
Step 2: Once the cold brew is ready, fill your glasses with ice about half way. Remember, the more ice there is, the less quickly the drink will warm up and melt the ice.
Step 3: Now fill the glass about half way with coffee. Because it was cold brewed, it won't take on a weird taste with the ice. Ya know the weird burnt taste warm coffee gets when it's put on ice? ya, let's avoid that.
Step 4: Add 1oz (or half oz) or cinnamon whisky to the drink. I went with the Spicebox because it's what I had on hand, but Fireball would work just as well.
Step 5: Next comes the Rum Chata! Because it's got a creme base, you don't need more dairy for the cocktail. I used 2oz, but 1oz could easily do the trick. It all depends on how sweet you like your coffee.
Step 5: Give it a stir! Add a fun straw, and voila! You have your very own Cinnamon French Toast Coffee Cocktail. Perfect for any brunch, afternoon pick me up, or just plain old Friday night.