Okay so I'm not reinventing the wheel here, but I did want to share the tutorial for the popsicle ski garland from the // Glam Apres Ski Bar // and drink swizzle sticks in my // Spicy Hot Chocolate //. DIY Popsicle Skis are the kind of DIY that takes far less time than you think, and easily whipped-up the day of for an event. They're also super kid friendly, and it's not every day you can say that about my crafts.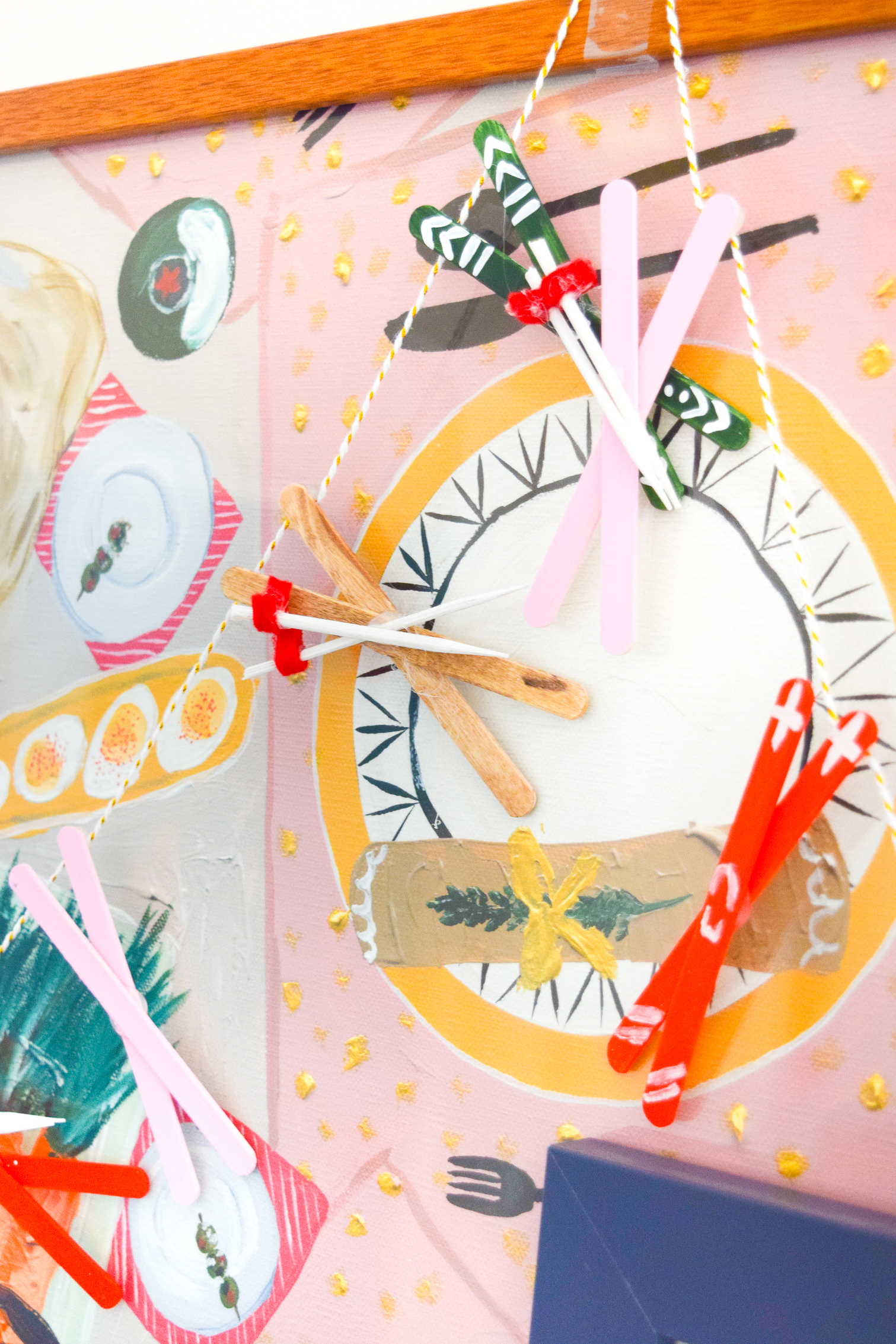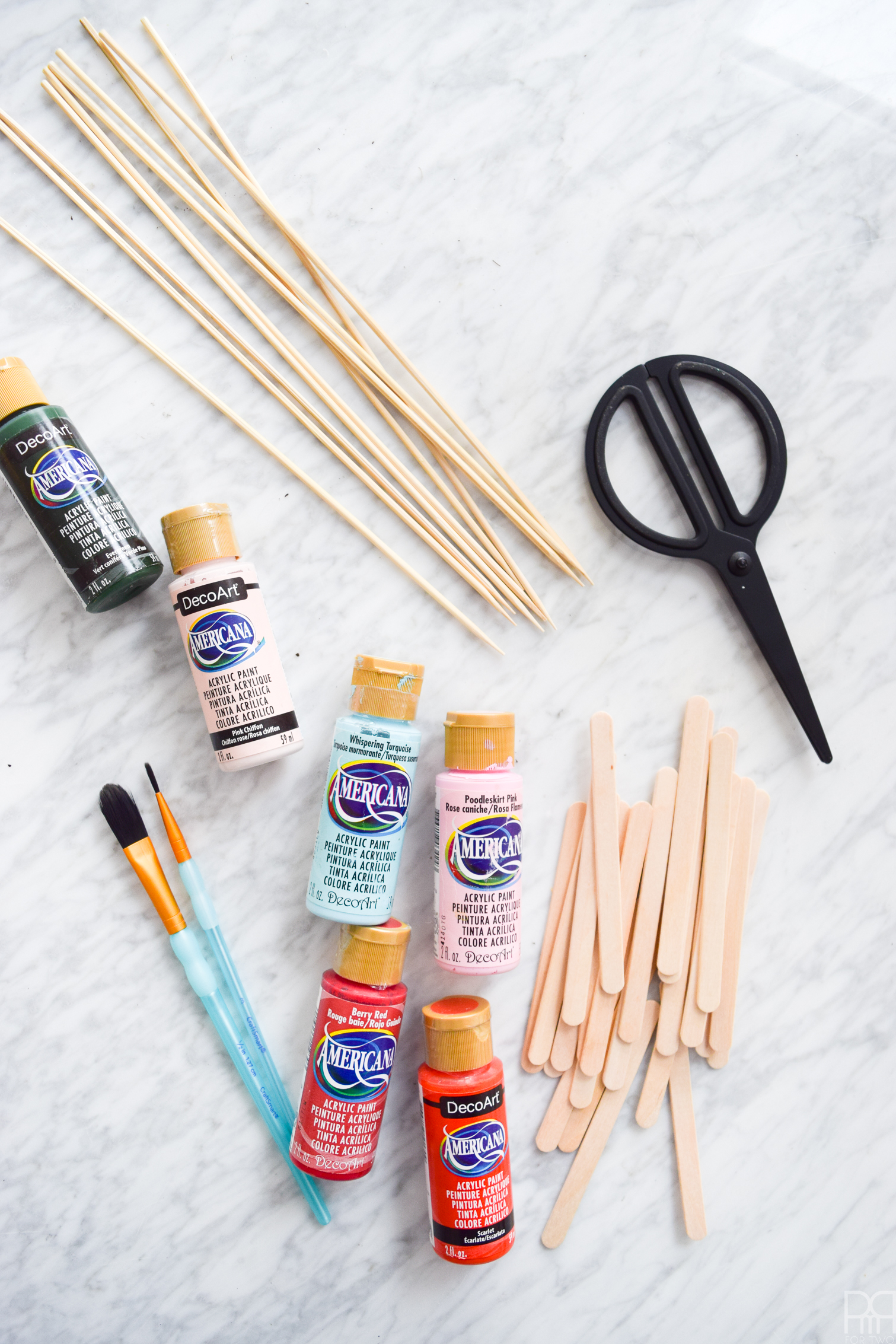 You don't need to limit yourself to a garland or little food picks, you can make ornaments, gift toppers, cards, and so much more using the same process. Pinterest is full of wonderful ideas, so I hope you'll take a few minutes to gather info if you're in the market for some fun DIY Popsicle Skis.
*The following product links are affiliate things. Thank you for supporting the brands that make PMQ for two possible.
Materials for DIY Popsicle Skis
Step 1: Paint your popsicles in sets of 2, in whatever colours you want to use. I really like the visual combo of pink, red, green and stained wood, but you may want different ones!
Step 2: Once they're dry, you can paint fun details on them. I divided my popsicles into a set for painting, and a set that would receive ski poles, and only added details to the ones that weren't getting poles.
Step 3: Hot glue the two popsicle sticks together in the middle so that they form an "X."
Step 4: For the popsicle skis getting ski poles, using pliers, cut the end of the bamboo skewers (you want the pointed tip for the craft), but toothpicks also work just fine.
Step 5: Paint the ski poles! You can also stain them, but that's starting to get a little fancy. They're easier to paint if you do the bottom half and then the top half, but it's up to you. A little piece of foam is also a great place to let them sit while they dry.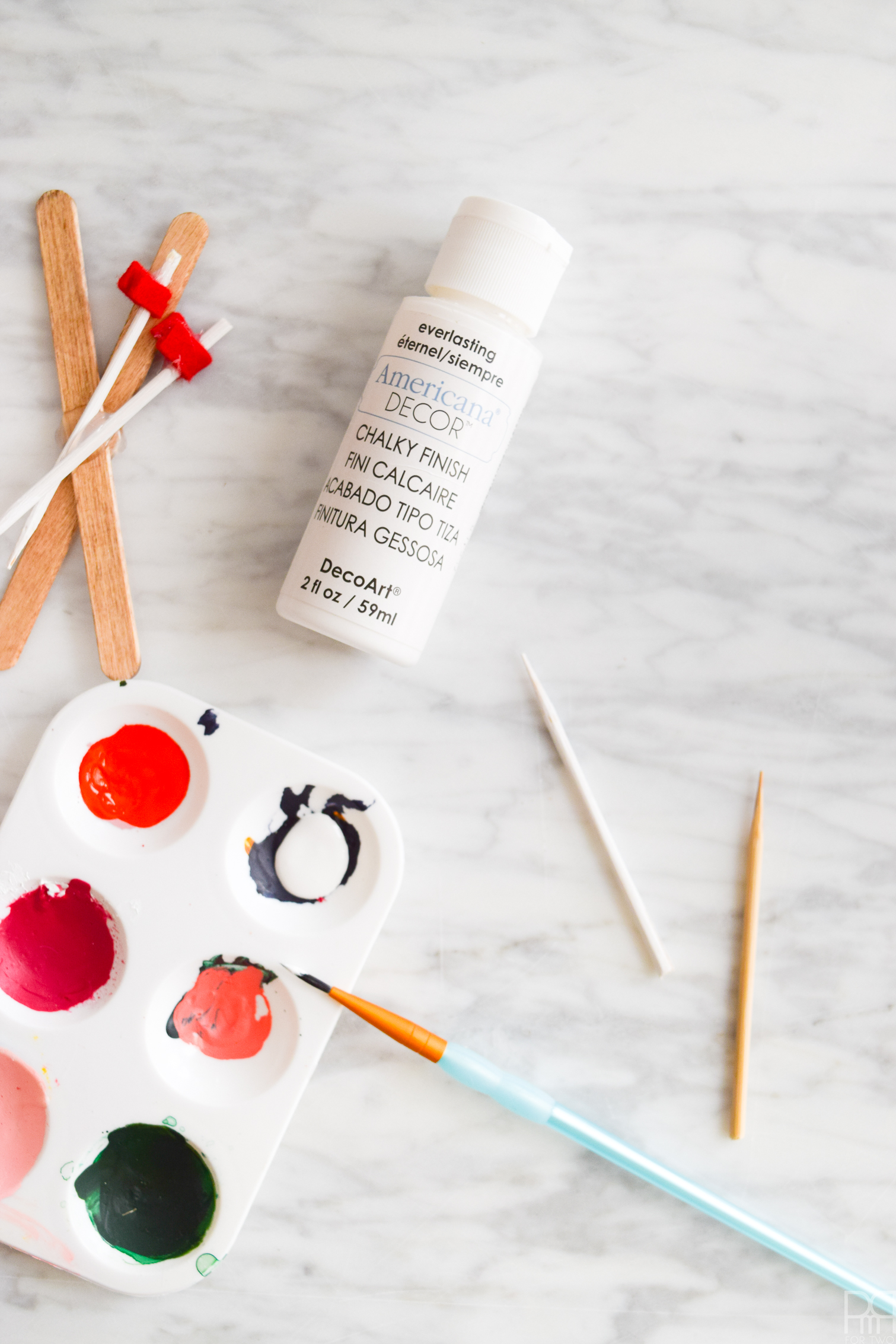 Step 6: Cut little strips of felt to use as the wristlets for the ski poles. Attach them to the top of the skewers using hot glue. Fabric glue works, but hot glue is just so much faster.
Step 7: When it comes to adding the ski poles to the skis, you don't want to waste time gluing them together first. Just put a dollop of glue on one of the popsicles and place the ski poles on them.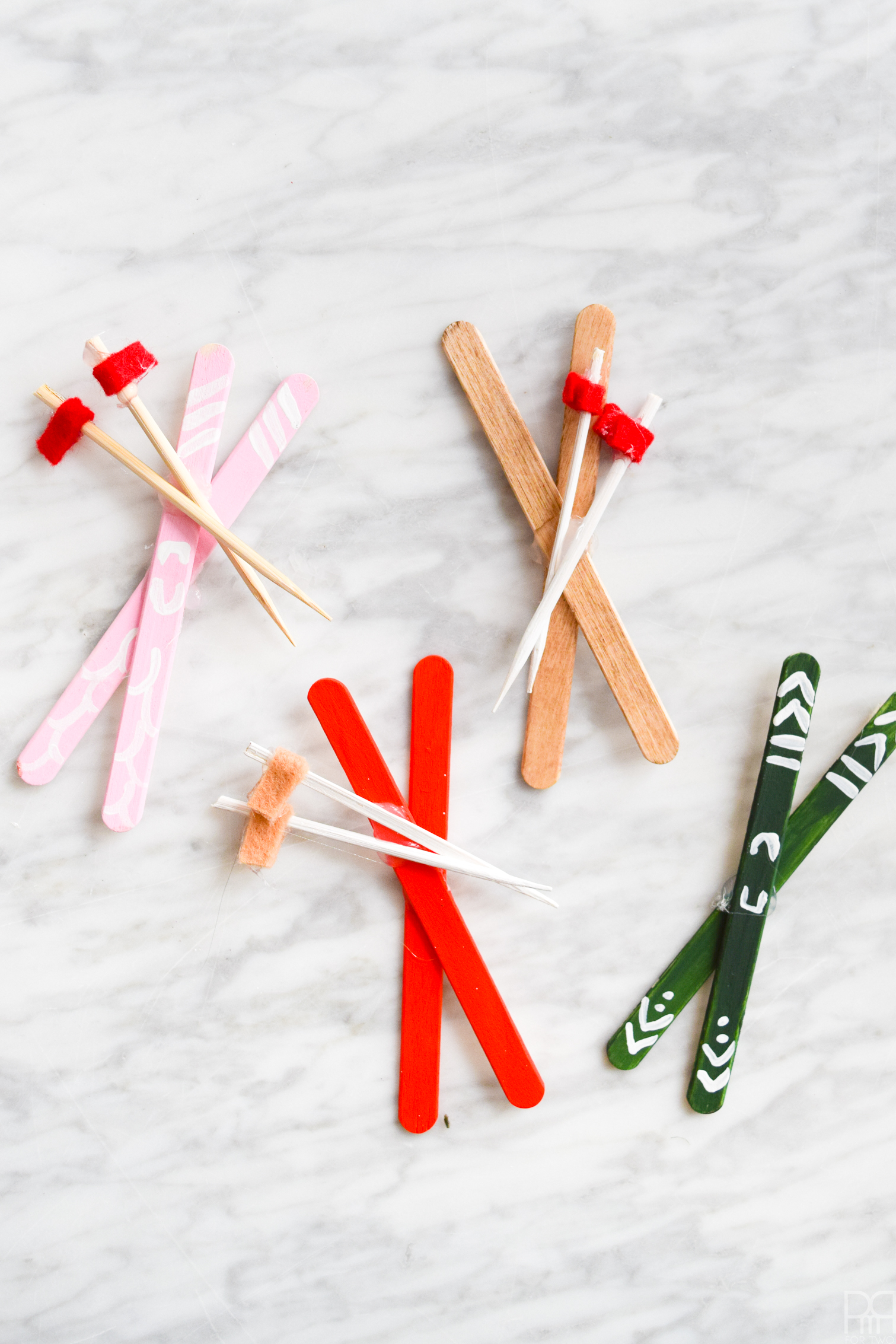 Step 8: To make a garland, you'll need twine or string. I hot glued the back of the DIY Popsicle Skis to the string and was able to do so quickly and with little fuss.
Step 9: For food picks or swizzle sticks, hot glue the skis to the top of a tooth pick or a long skewer.

For more shots of the DIY Popsicle Skis garland check out the Glam Apres Ski Bar // here //
For more shots of the DIY Popsicle Skis swizzle sticks and food picks, check out my Spicy Hot Chocolate // here //