I'm popping champagne bottles left and right over here! That's right. Oh wait, no I'm not. I have champagne taste on a Baby Duck budget. So for this month's DecoArt project I figured that if I couldn't pop bottles I might as well decorate as if I was. I've been hoarding these giant fluted tin trays since the summer, and thought I might paint beer bottle caps for our outdoor bar, but champagne bottles seemed like a better idea. I've chosen to recreate a mix of accurate and somewhat imagined, bottle caps. These DIY Champagne Bottle Tops are so fierce you'll want to make a million of them for yourself and your friends.
* DecoArt sponsored this post, but all thoughts are my own. Thank you for supporting the brands that make PMQ for two possible.
Materials for DIY Champagne Bottle Tops
To see the FULL tutorial head over to the DecoArt blog // here //
Start by painting the bottle caps in the chalky finish paint. I was unsure about how the paint would stick to the metal, but I knew the chalky finish would stick no matter what. Once that's dry, paint them in the colours of your choice.
While the paint dries, use your Explore Air 2 to cut the following decals in vinyl. I opted for black and gold, but could have easily done all of them in black. I've saved the files in Design Space for you // here //. If not, you can find the vectors online, print, and use them as stencils for the paint of your choice.
Don't forget to weed them properly once they're done being cut, and then use painter's tape to transfer the decals from the sheets to your bottle caps. I used painters tape because I didn't want to lift the paint off the metal. Good call too!
Y'all know how much I love ribbons, but you probably have no real idea how many I have. I have an entire cupboard, a giant bag full of already used/cut lengths, and then a shelf. I want to say that I have too many, but that would be a lie because I would probably buy more.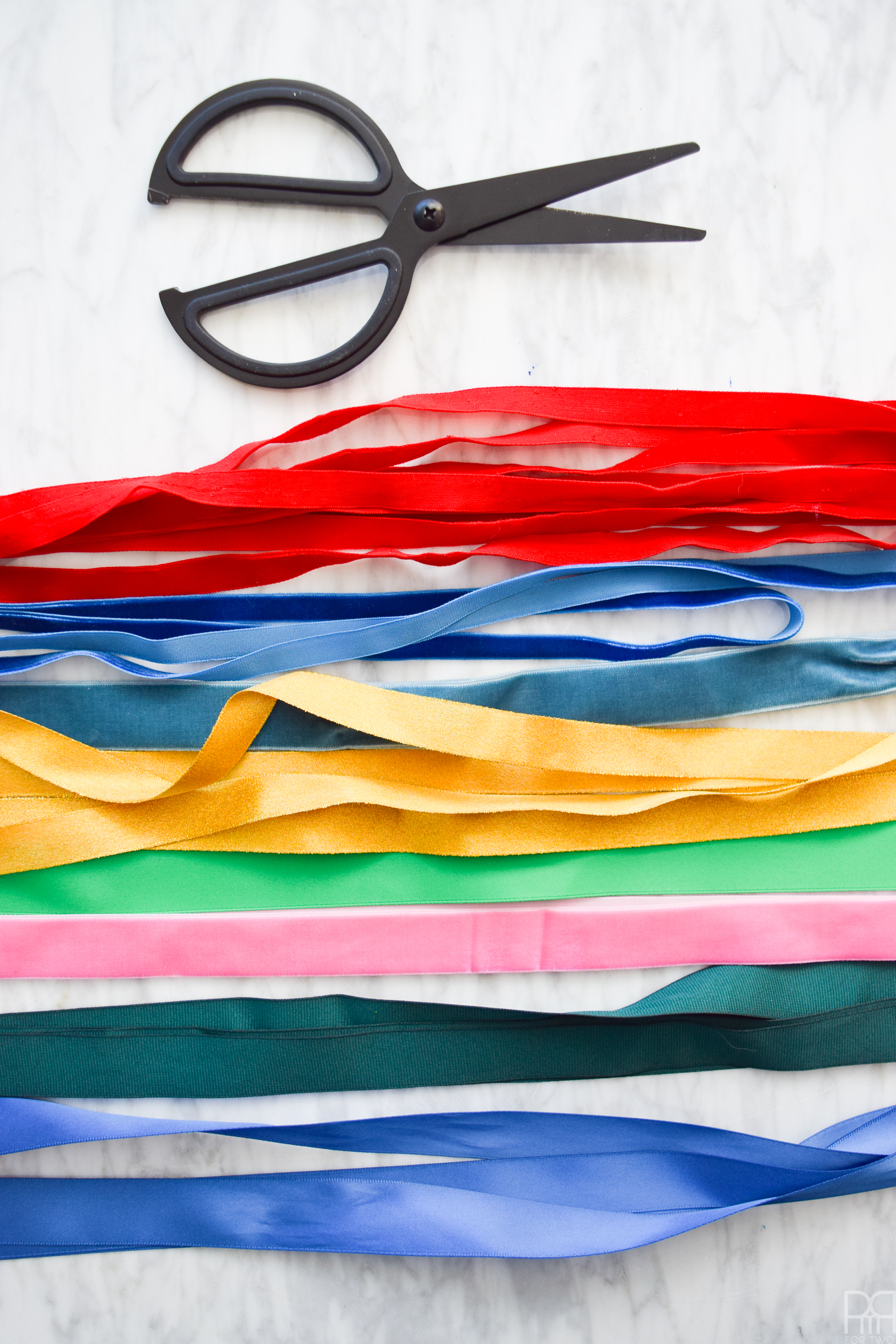 To see the FULL tutorial head over to the DecoArt blog // here //


These DIY Champagne Bottle Tops are fun, colourful, and creative. Hang them off your bar cart, place 'em around your dining room, or place the in gift baskets for friends, either way – crafting perfection.