It's not secret that I fancy myself a seasonal witch. I've got my amazing DIY witch cape, and now a magical witch broom. So where's a witch to hang her cape and rest her broom? The witch broom closet of course.
Check out my Halloween Party Decor Essentials
I used a gallery wall of witchy silhouettes in our entryway closet, to set the scene for seasonal magic.
You'll remember my DIY witch silhouettes, and you'll see those hanging in the broom closet, along with some public domain finds that I found using these handy links from @Monica Benavidez and had printed locally for a few cents each.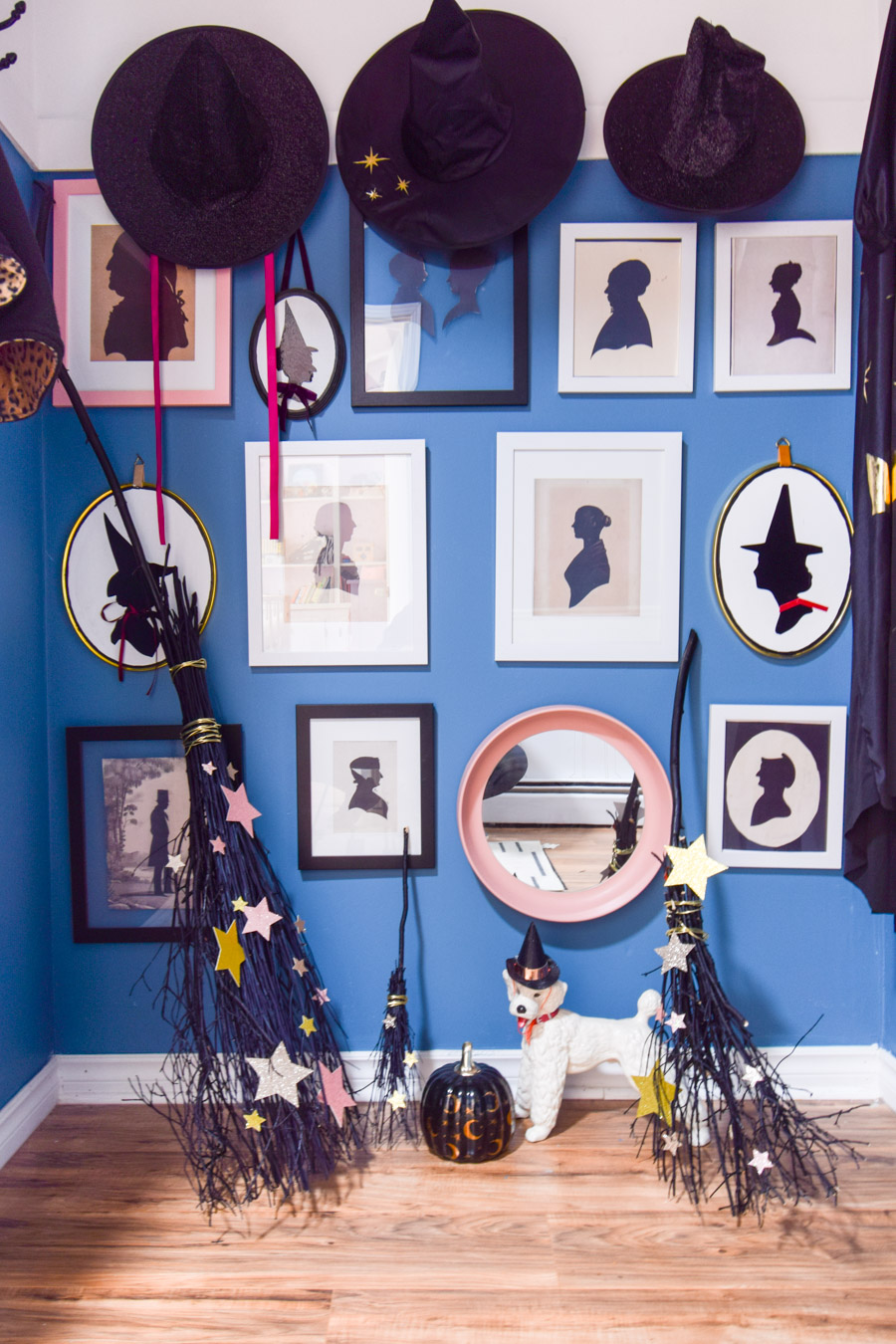 Thankfully I have far too many picture frames kicking around, so it was easy to hijack a few for these decor purposes.
I wanted to display my brooms, but also keep them out of the direct path of June'x cyclone behaviour. Off to the side in the entryway closet does the trick!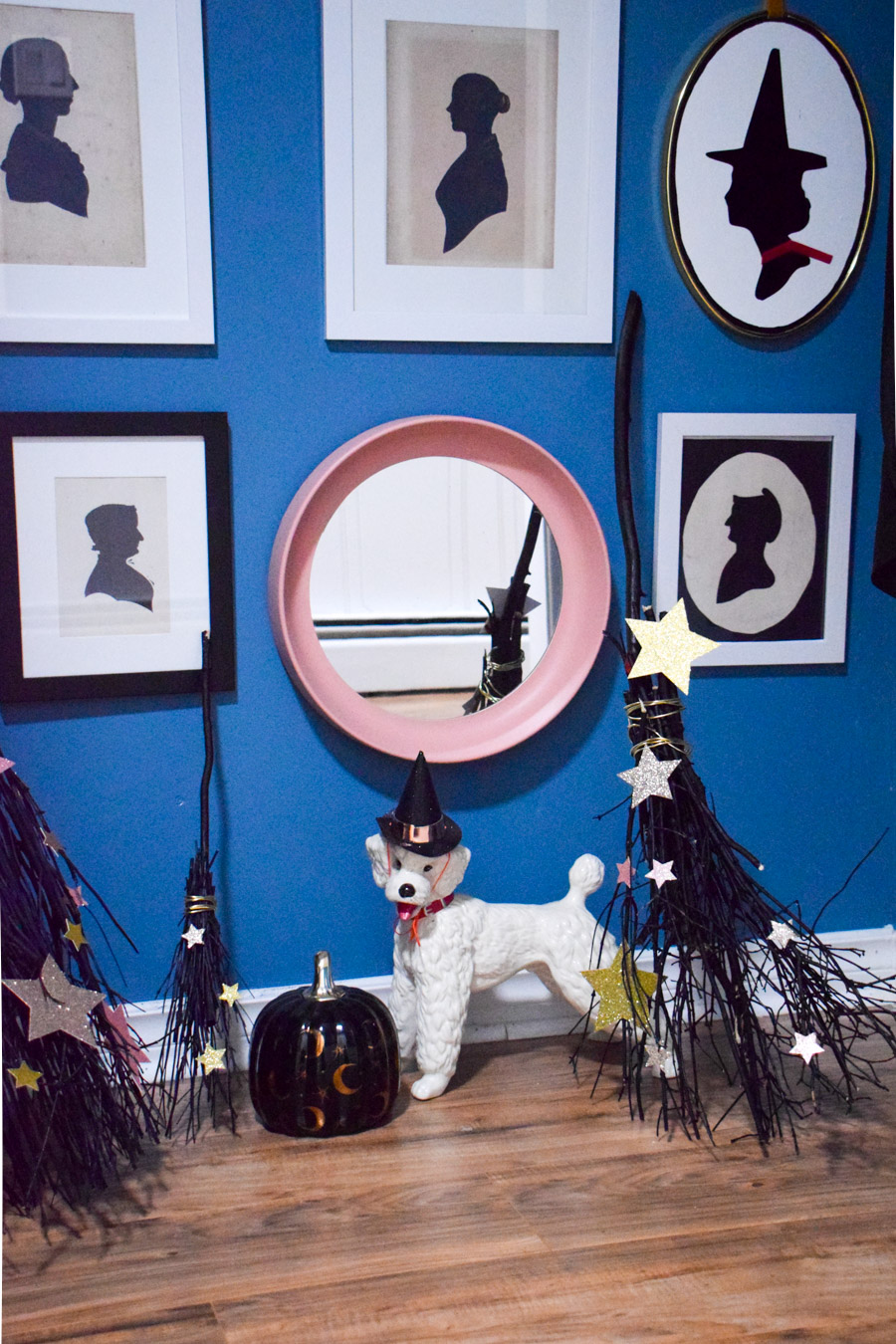 My witch cape is something I'm still very proud of. It's lasted 4 years, and just hangs in my floral glam closet year-round. June is obsessed with it.
You can see it fully unfurled here. That was a lot of HTV, and a lot of patience. I'm considering doing it to the one I made for JB this year.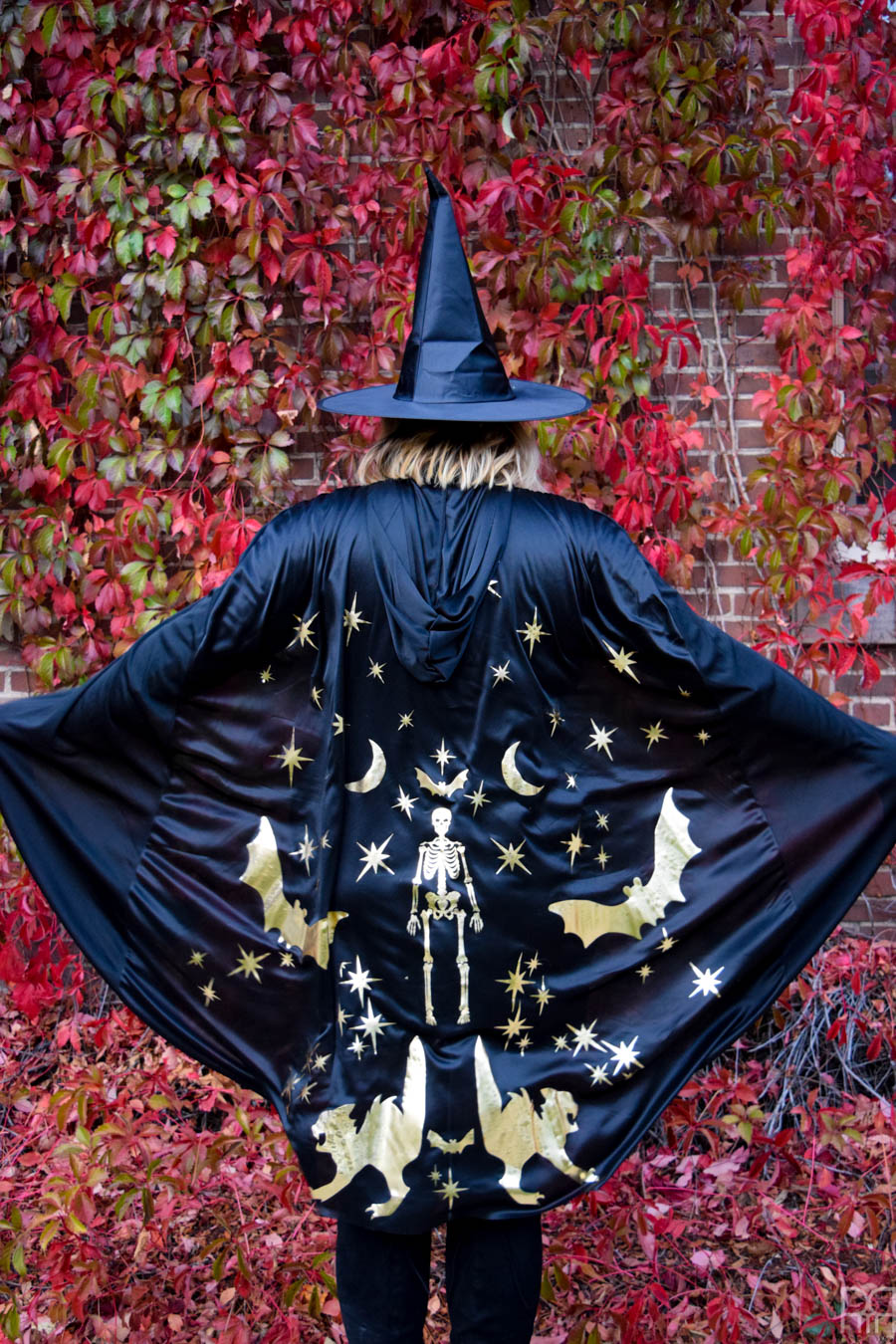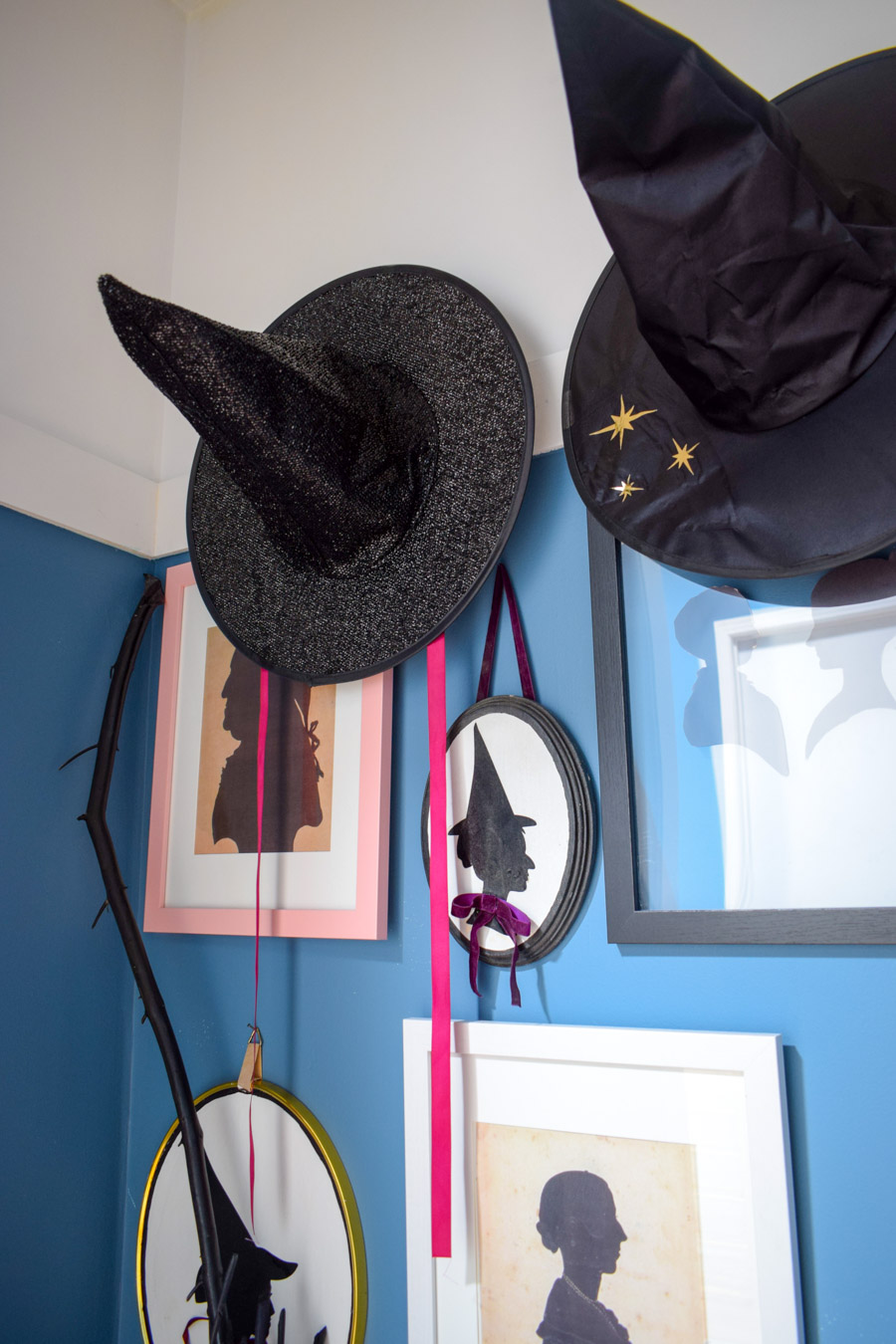 My little witch silhouettes sit beautifully next to the framed pieces. I considered adding hats to all of them, but decided that a select few hats was almost better.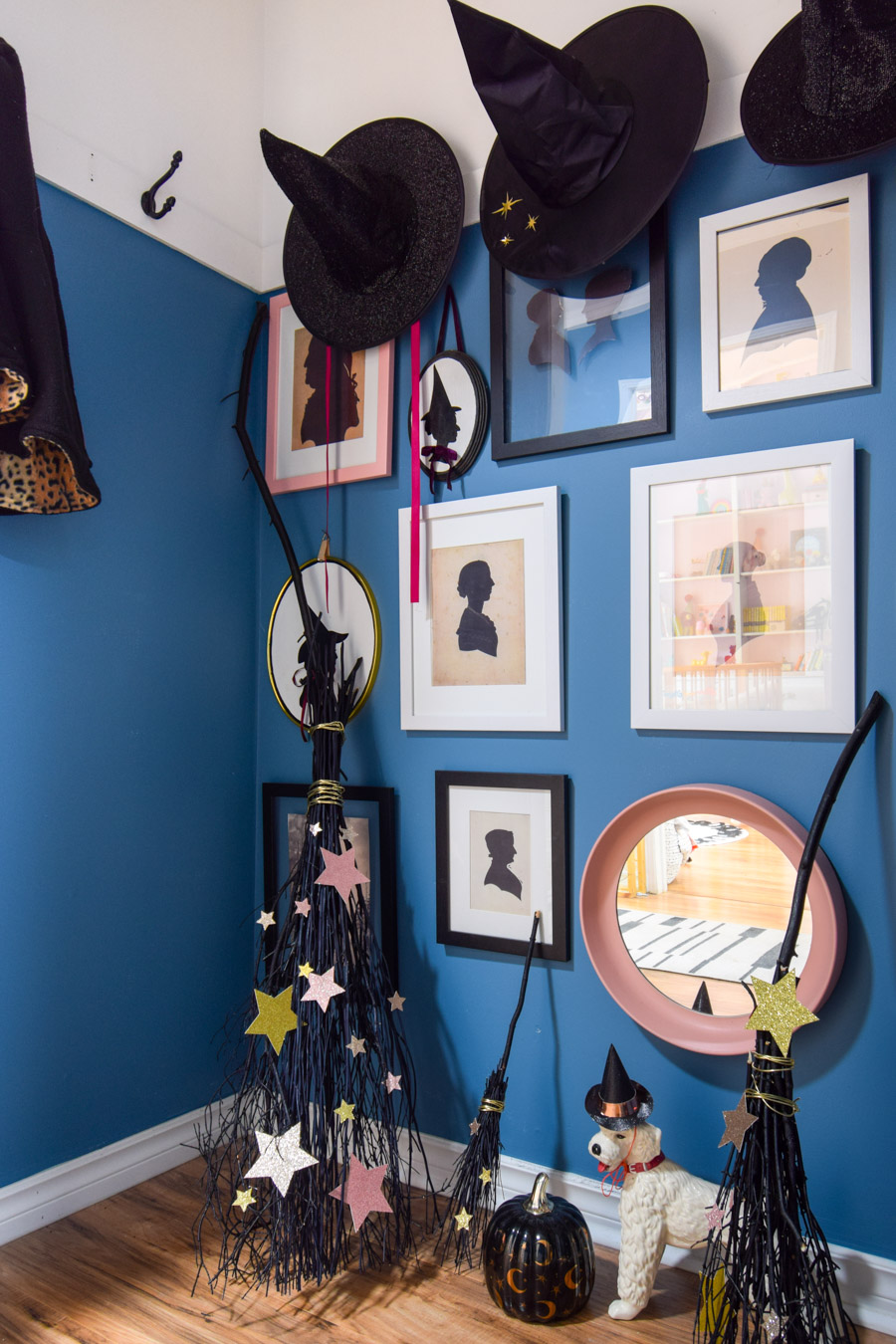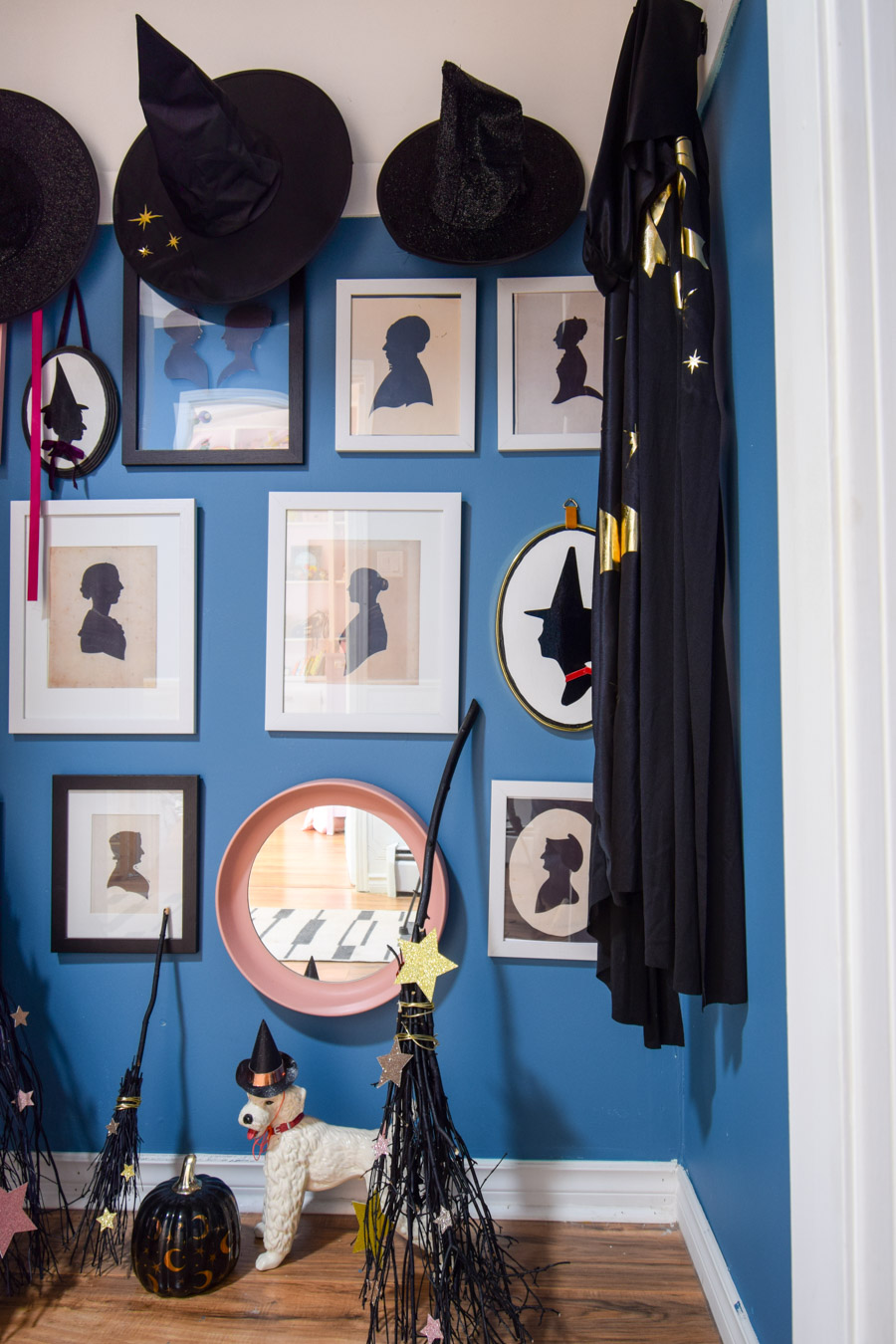 And because we've always got MCM vibes on the go, I wanted our little ceramic pooch to wear a glittery witch hat.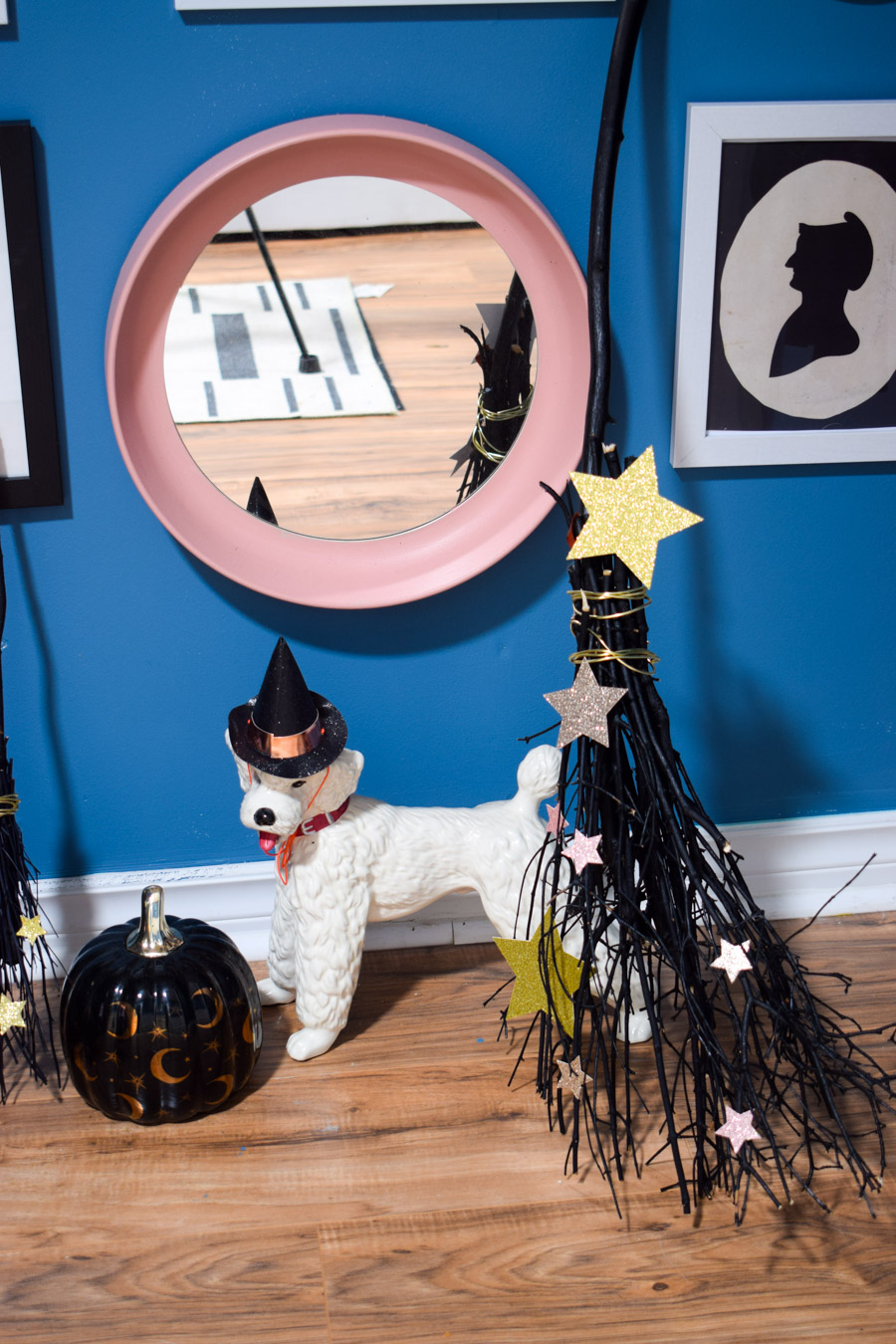 Cheers to Halloween, cheers to spooky season, and cheers to better days! My Bewitched Cocktail is the perfect thing to have waiting once you return home from a long day of being witchy and fighting the patriarchy.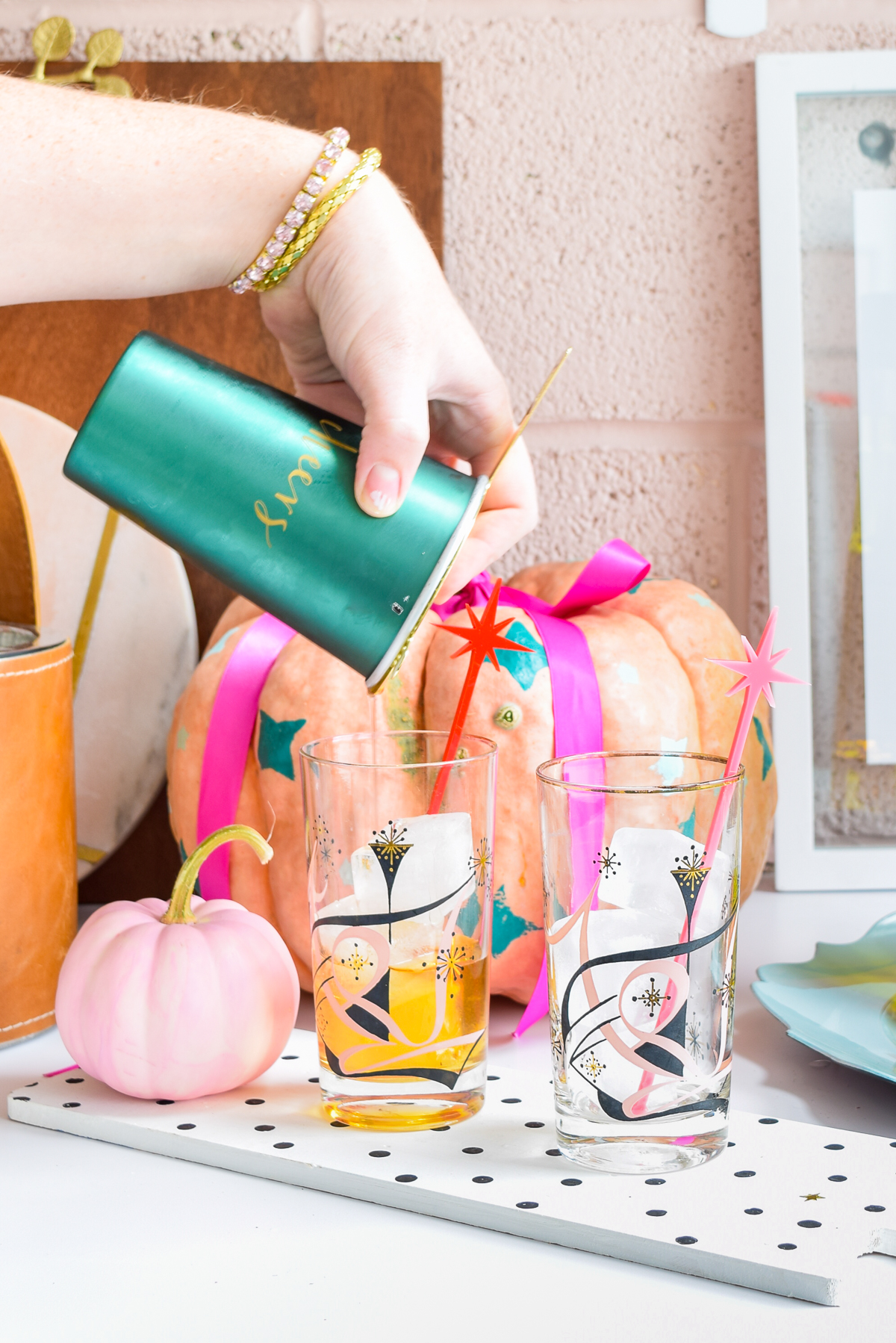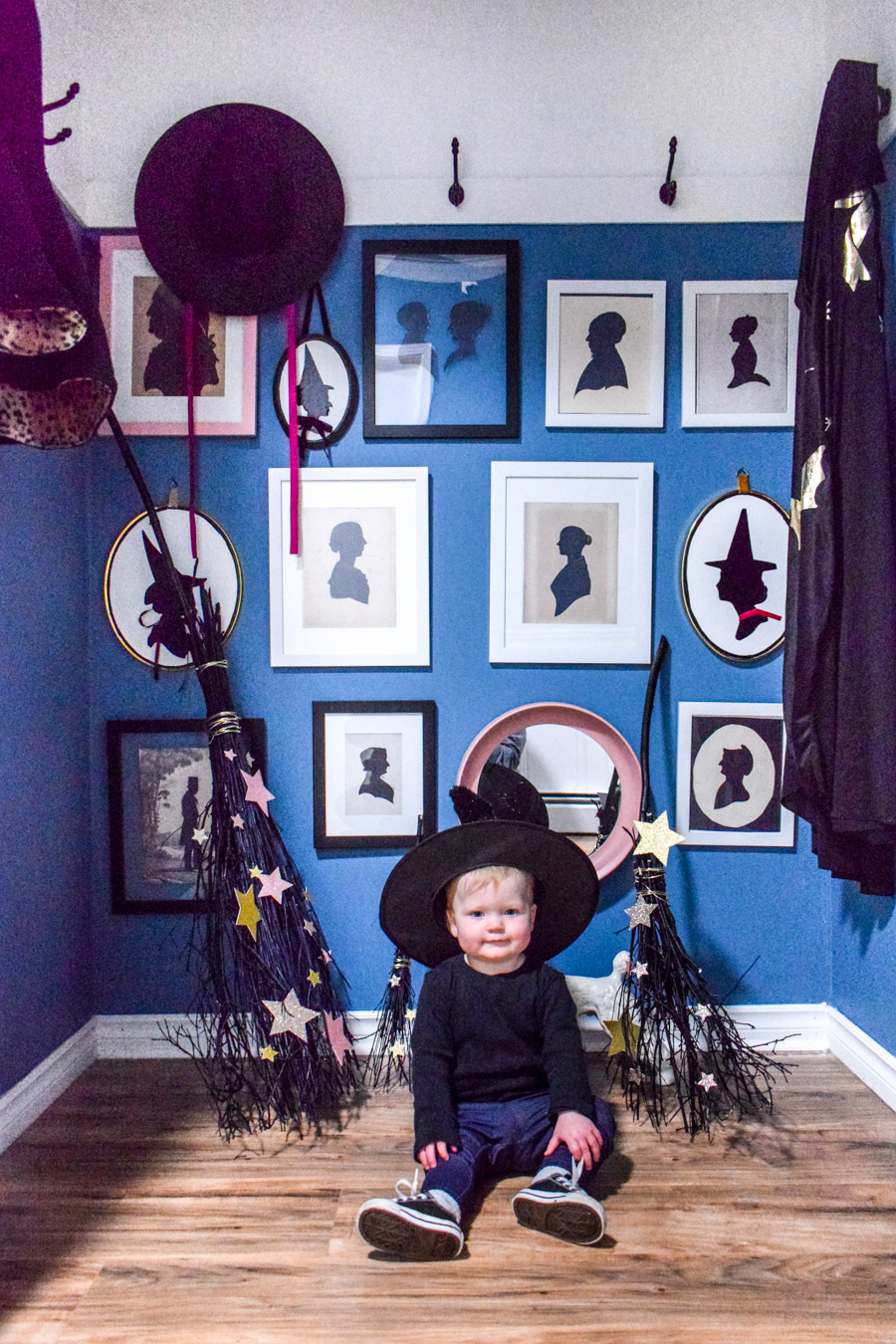 And if you're looking for one more witchy endeavour or way to occupy the little witches in your house, try my DIY Ouija Board *not an actual ouija board*