I haven't done a good cocktail in a while, and since I've given y'all a Halloween party (and all the fixings for one) the only missing piece was a good drink. I've been totally inspired by the retro witchy vibes of the past, and it's with that in mind that I created the Bewitched Cocktail (aka an old fashioned with Galliano).
What is Galliano ?
The key to making a great cocktail, is choosing the right glass. Kidding, it's all about the ingredients. When it came to making the Bewitched Cocktail, I went to the liquor store and stood in an aisle I rarely go to, and let my mind wander. After settling on the Galliano (what is this liqueur I've never tried before?!) and doing a quick google search, I found that it would work nicely in a few capacities.
Because of the vanilla it pairs nicely with a few flavors, one of them is Root Beer! Add a shot of Galliano to your next root beer float for a spiked surprise. In this case though, I thought it would work really well in an Old Fashioned.
How to Make a Galliano Old Fashioned
You'll need bourbon, Galliano, Bitters and Orange Bitters, as well as all the standard bar accoutrements.
Start by adding some ice to a mixing glass, and then combine 1oz of bourbon and 1 oz of Galliano, as well as a few dashes of each bitters.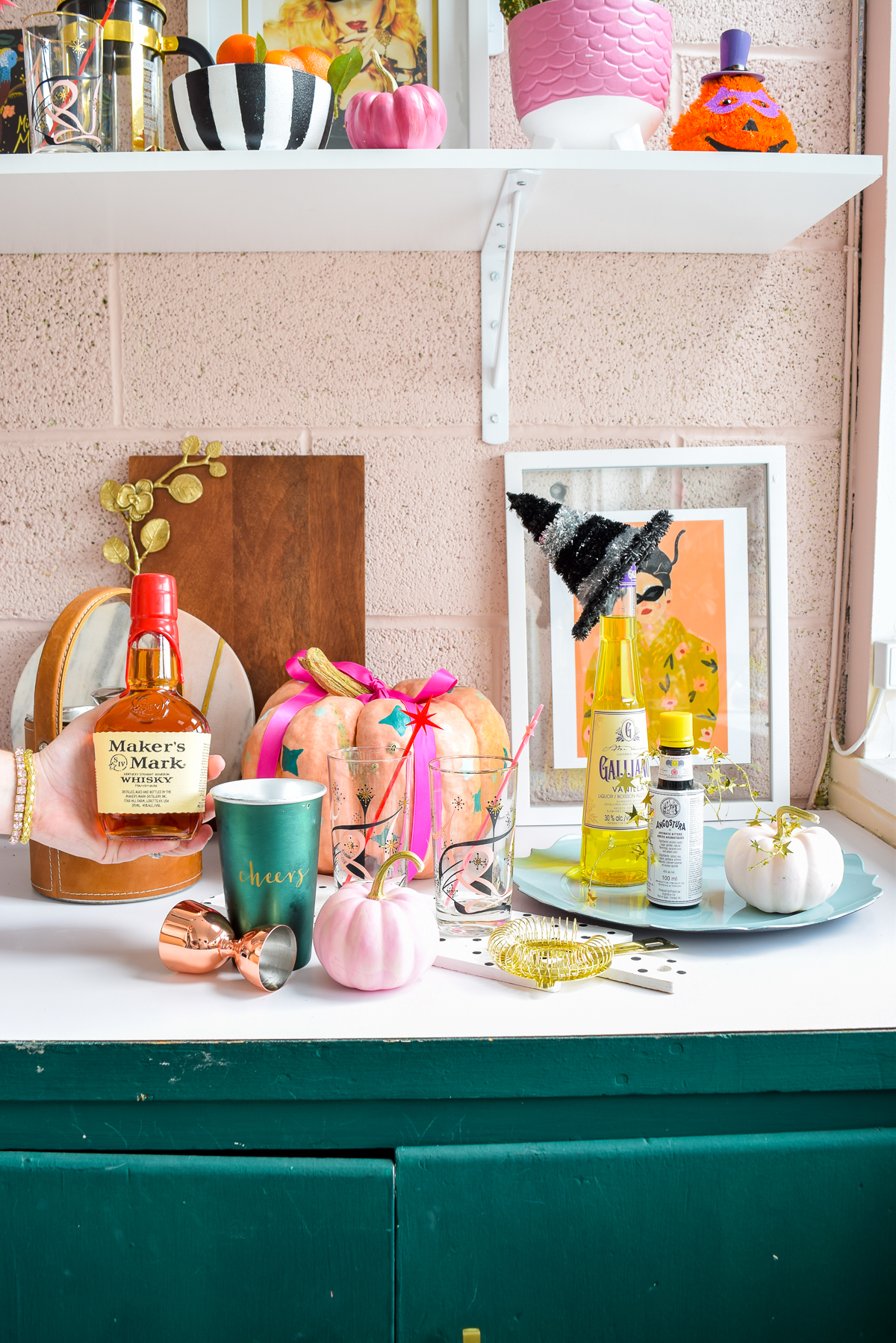 When choosing a bourbon, you want to go for one that you know and love. Because the Galliano is such a distinct flavor, you should use a base you're familiar with.
I'm not fancy when it comes to bourbon, so I used Makers Mark. It's a great choice for doing larger bowl cocktails as well fiy.
Don't forget the bitters! I actually didn't have any orange bitters on hand, so I only had the angostra ones to add, and it turned out just fine!
Once everything is in there, shake and strain into a glass of your choice. I grabbed these cute retro pink ones from a local thrift store last year, and thought they were perfect for the Bewitched Angle.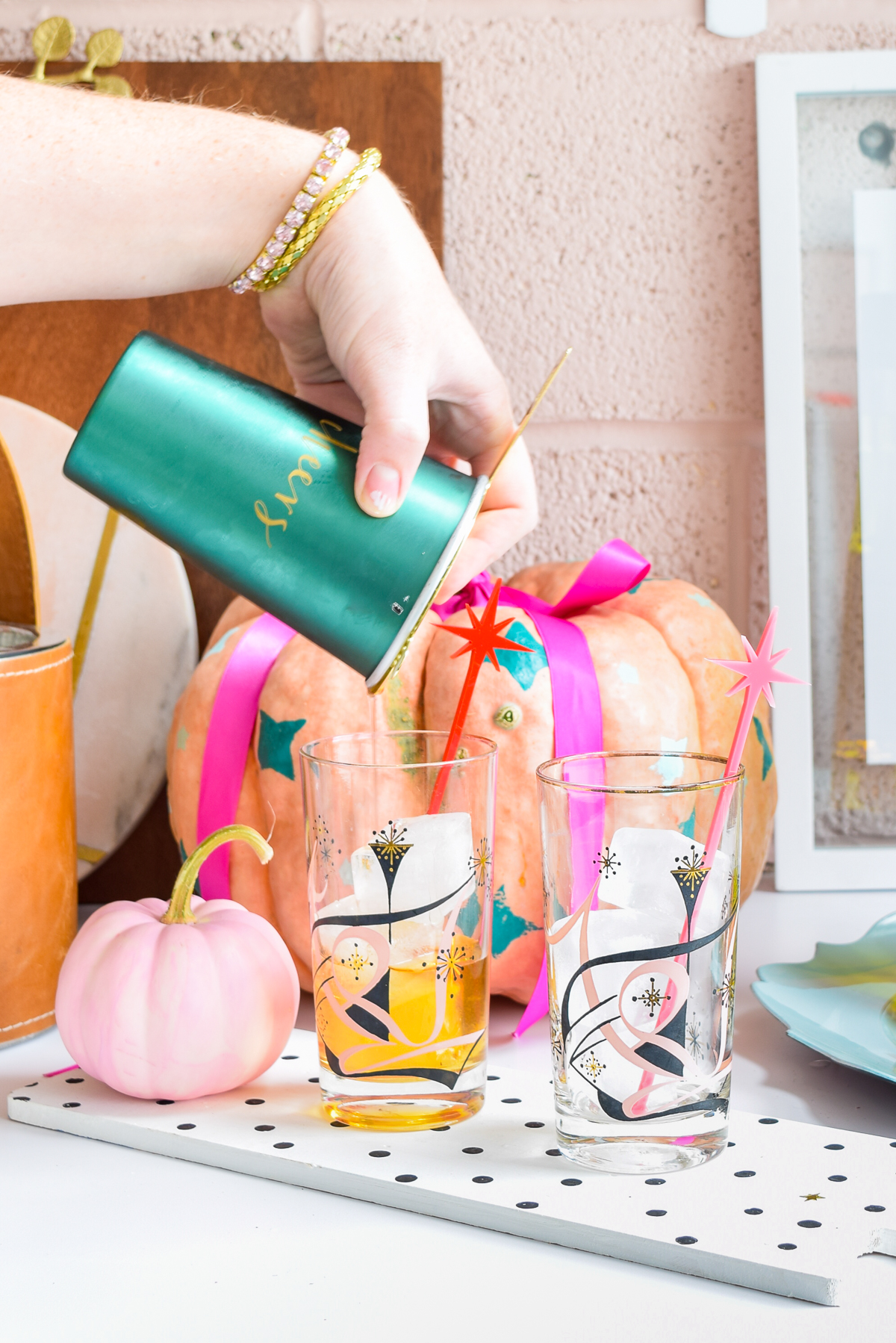 Enjoying The Bewitched Cocktail
Wiggle your nose, sit back and enjoy your delicious cocktail. This goes down smoothly with a handfull of Halloween Candy. The choice is yours! You should totally enjpy it with these North Star cocktail sticks.
I discovered Atomic Kaftworks on Etsy earlier this summer, and am in love with all of fun retro designs. They do amazing work with acrylic, so you should absolutely check them out.