Y'all know how much I love Kate Spade inspired decor and DIYs — not to mention tablescapes —  so today I'm sharing 21 creative and colourful Kate Spade inspired DIY's.  Anyone can find inspiration here, with a mix of decor, tabletop, jewelry, seasonal and more – all inspired by Kate Spade and her wonderful, colourful work.
Check out my project gallery for other colourful & creative DIYs.

Kate Spade Inspired Tabletop Ideas
Looking for entertaining essentials? Look no further than the queen herself! Vibrant colours, bold prints, and lots of whimsy make these DIYs a must for your next party or event.
Kate Spade Inspired Fashion DIYs
Of course Kate Spade is best known for her fashion, and especially her purses, so it's no wonder there are so many wonderful fashion inspired DIYs!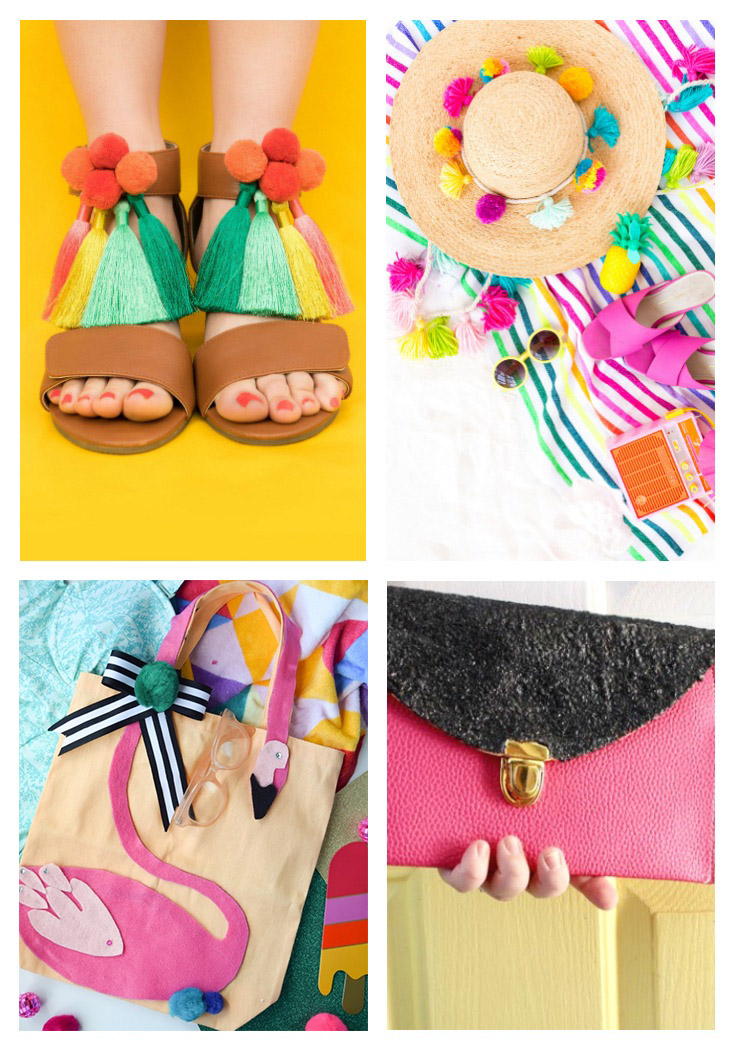 DIY Vases Inspired By Kate Spade
Kate Spade vases are kind of an iconic tabletop piece, and their bold but simple design, makes them iconic staples of any glam decor.
Make Your Own Jewelry Inspired By Kate Spade
Same goes for Jewelry! Her spade logo appears on many beloved pieces, each one more beautiful and playful than the last.
Kate spade Inspired Furniture DIYs
Her influence has even made it as far as the world of furniture! From painting, construction, pattern play and more.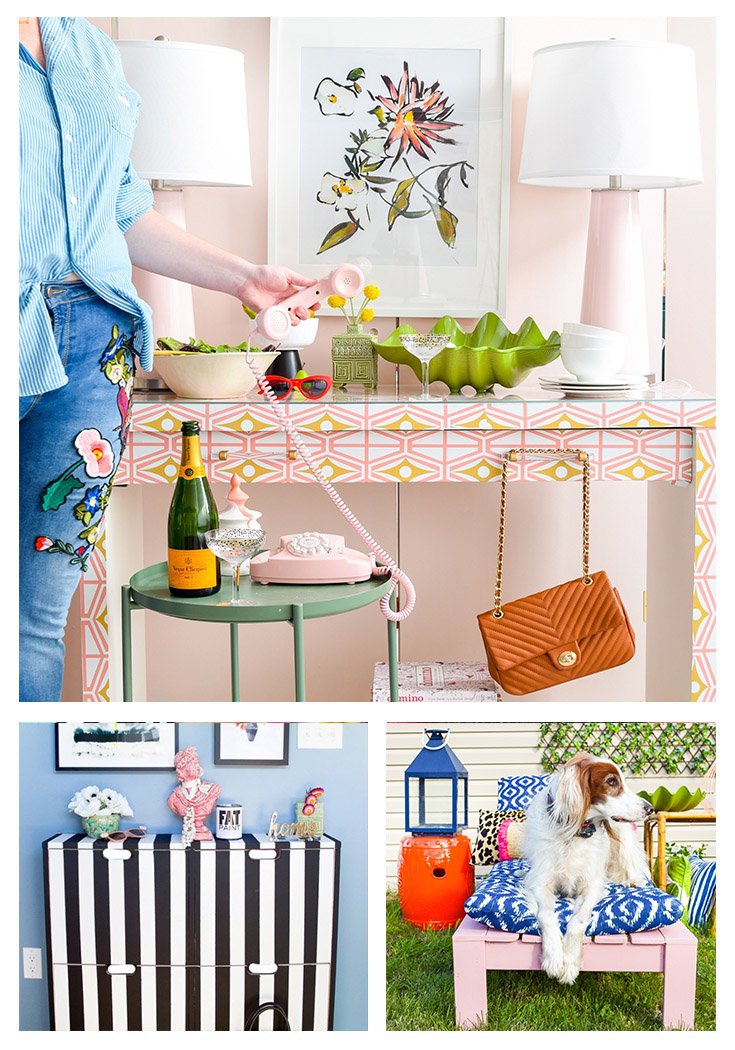 Kate Spade Inspired Holiday DIYs
The holidays are a magical time, and a natural occasion to spread some colour and joy throughout your home. These DIYs add a signature pop of colour to each season.