I'm not doing anything crazy for Halloween this year, but I am putting up spooky kitchen halloween decorations. Why? Because we spend so much time in here, and I wanted to put the decor where I'd see it! We've got ghosts, skeletons and witches in here, so you could say things are pretty spooky.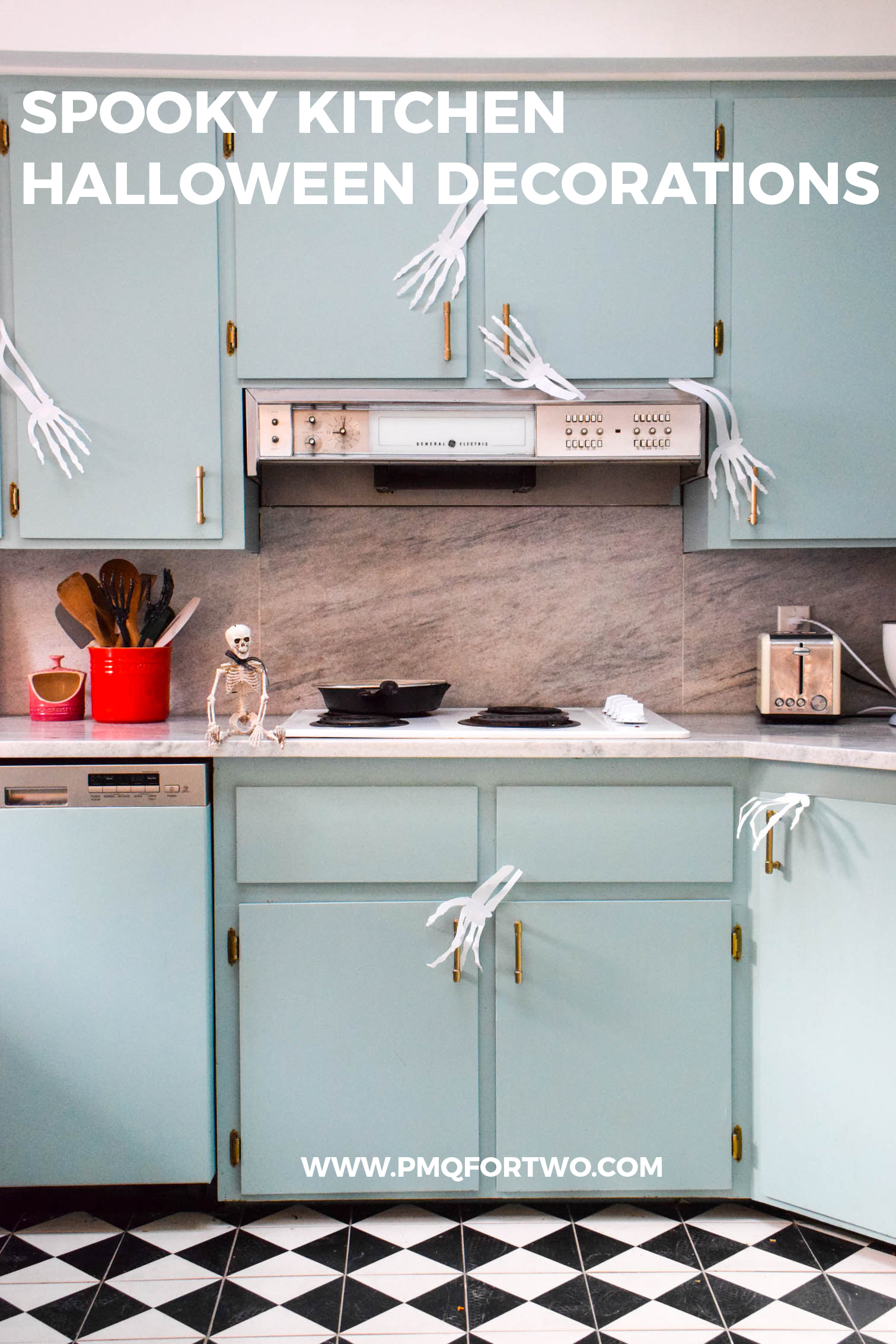 I like simple, campy, and playful decor, and that really shines during Halloween. Who doesn't want to walk into the kitchen and see skeleton hands reaching-out of cupboards to grab you, or a spatula.
Take a page from my book and add a touch of the ghosties & ghoulies to your home!
Skeleton Halloween Decor
I found these articulated skeleton hands at the dollar store last year, and used them for similar ends in my studio halloween party decor. They're too good not to save and use again.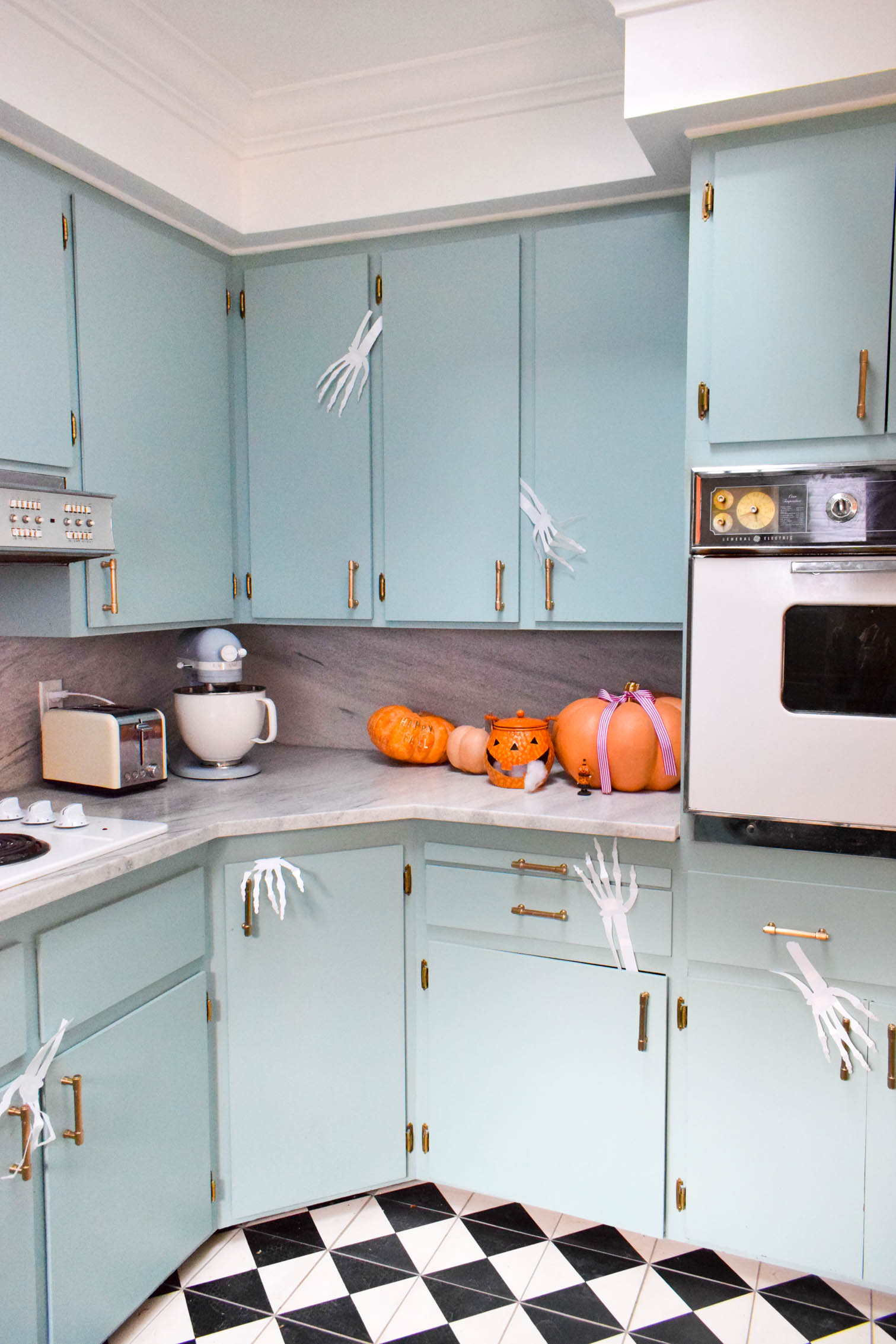 I added a pumpkin patch to the corner next to the oven, and I think my jack-o-lanterns look right at home there.
I love the idea that a hand would appear out of nowhere to grab a snack or add a dash of spice to whatever you're cooking. Kinda fun eh? While not practical for busy cupboards, they're a fun addition to the cupboards you don't use often.
Over by the kitchen sink, I've decked-out the letter board with a spooky welcome to any and all – dead and alive, and add Mr. Bones to the mirror.
Ghost Halloween Decor
If the skeletons and the pumpkins got a corner of the kitchen, so do the ghosts! I made 3 little ghosts using craft scraps – will have the tutorial later – and find them right at home in the pantry and adjoining drawers.
Want a fresh take on halloween decor? Check out my tattooed Frankenstein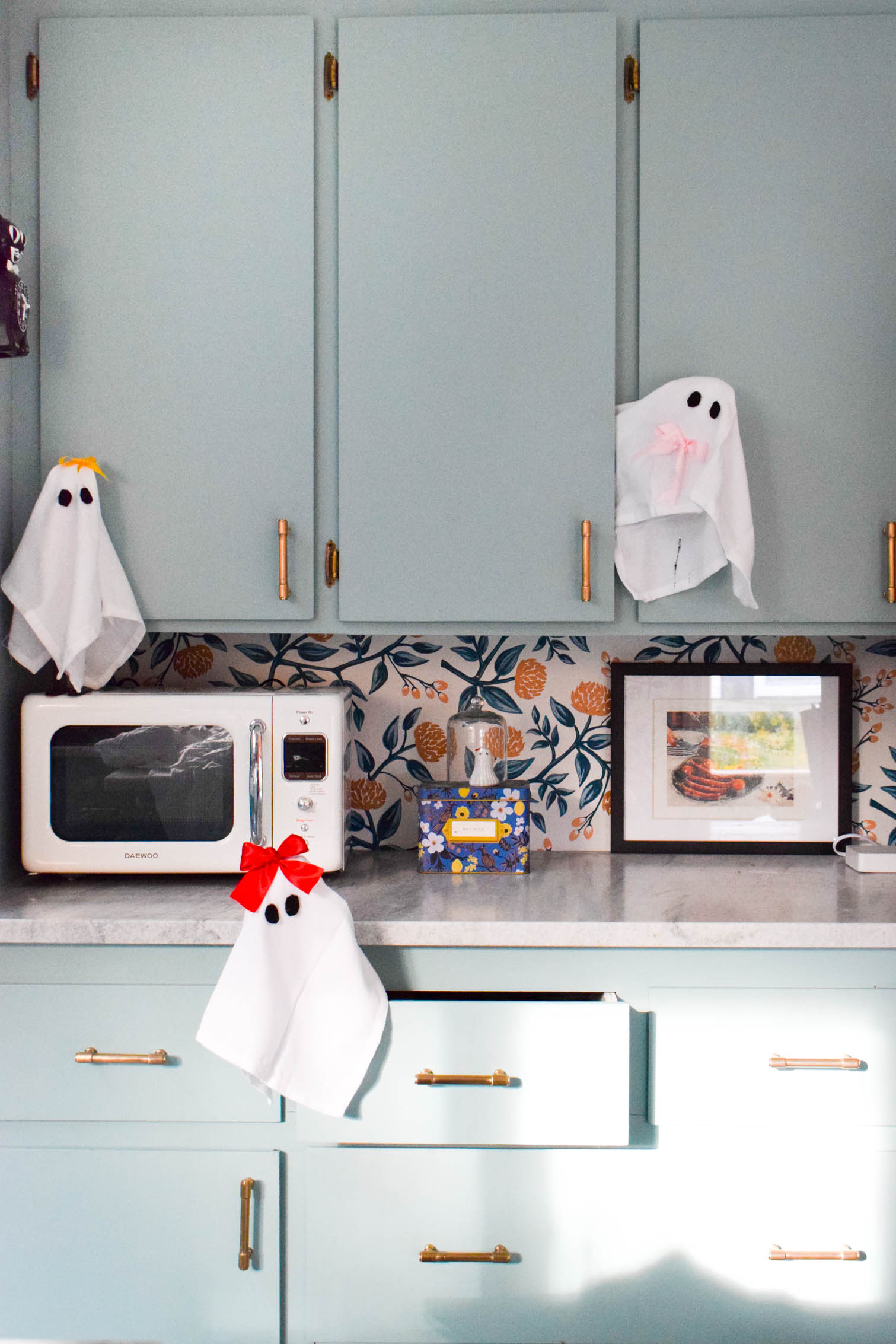 They're pretty darn cute with their bows, and the big ghost in the kitchen could probably use one.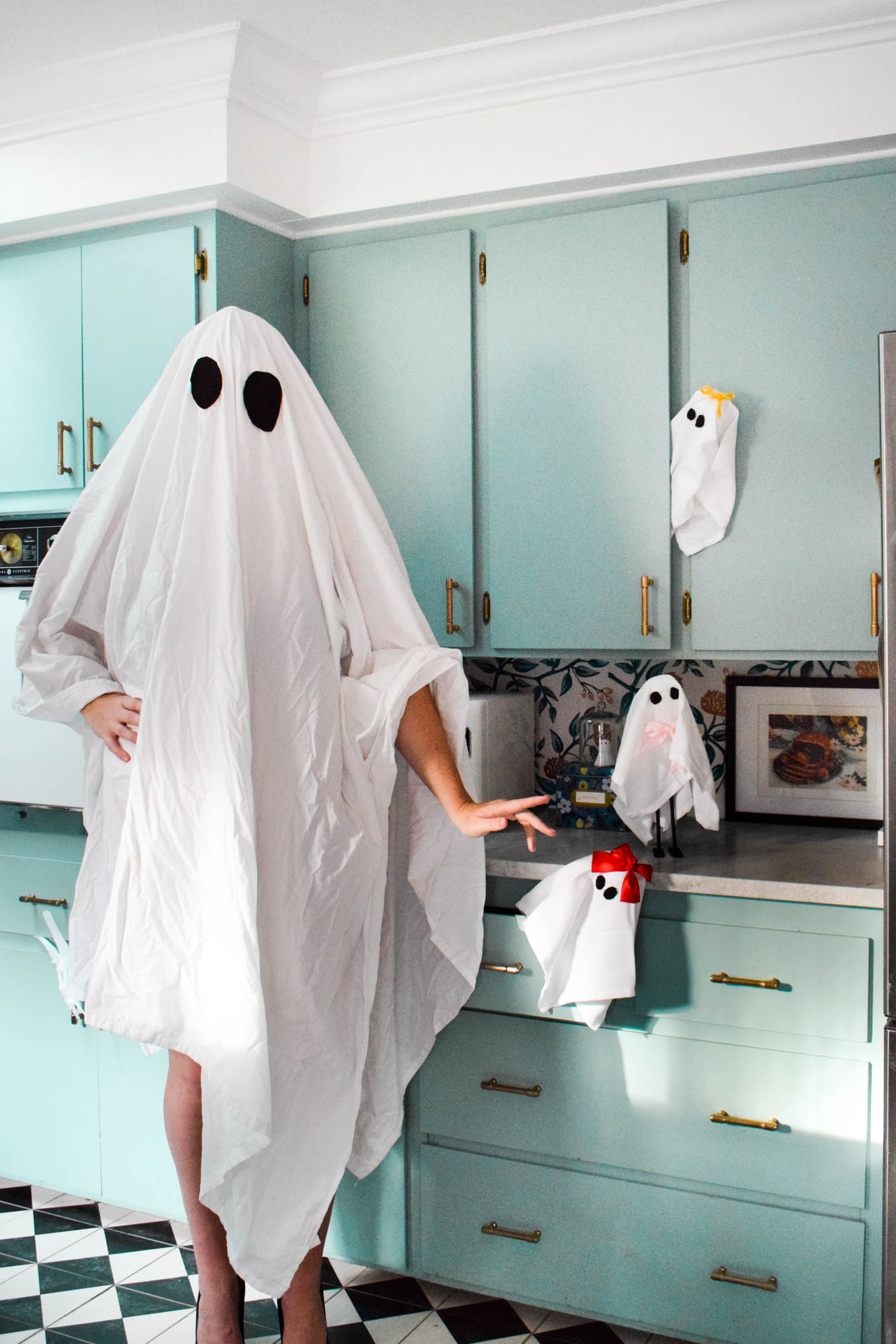 This gang of ghosts might just give the skeletons a run for their money!
Witching Halloween Decor
It wouldn't be a party without a fortune telling hag, and a holographic ouija board! Or some DIY bewitching silhouettes. If you've got company coming, don't forget to whip up my Bewitched Cocktail.
Want to make your own Witching Cape? Grab my tutorial
Shop the look with a few key finds
*The following product links contain affiliate links. Thank you for supporting the brands that make PMQ for two possible. For my full policies click // here //