This is the second most asked question I get about our house build: how to pick finishes when you're building a house. It's not easy, I'll tell you that, and it requires a serious amount of vision. I'll detail our finishes selection process, ways to make it easier, how to budget for things, and what's worth splurging on.
Creating a house vision board
I found that, like with all big projects, starting with a vision board was the easiest way. Pin all your inspiration spaces with your partner (they get a say too!).
See how I assemble one for this house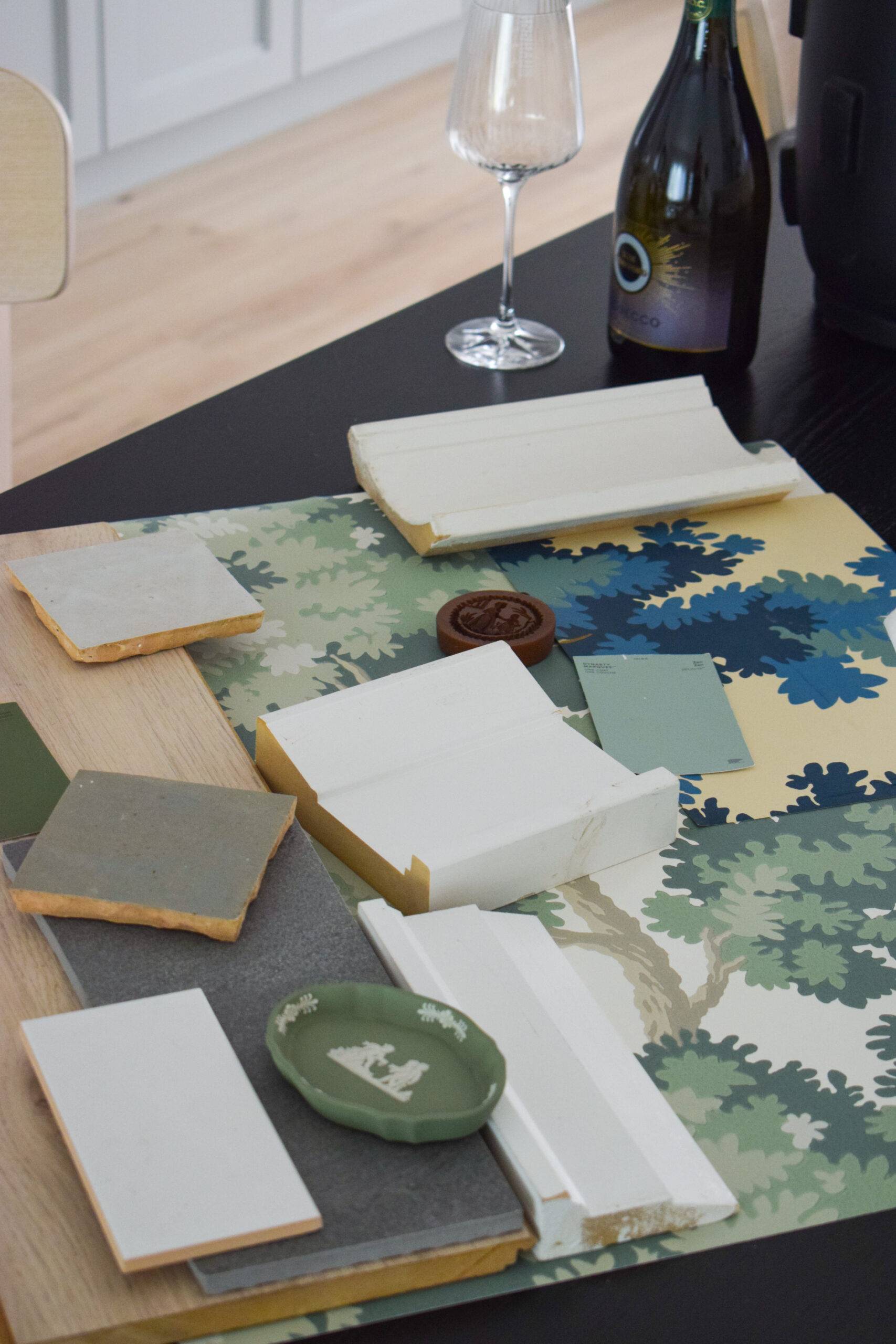 Once you feel you've assembled the best representation of your taste, it's time to start looking for similarities. Ex. are the floors the same material in certain spaces? do you have a consistent style of millwork in your rooms? do the kitchens all have dramatic backsplashes?
How to create a tactile mood board
This part took me the longest, and I delayed some decisions until the last minute, while others were made easily and early on in the process.
Choose kitchen and bathroom finishes first
You'll want to chose the finishes that are the hardest to change, first. Not only do finishes in those spaces often require lots of lead time and preparation, but they also effect completion timelines, budgets, and more.
Selecting metal finishes for kitchen cupboards, appliances and faucets will often influence your choice for the dominant finish palette later.
ex. we chose matt black and brushed brass, with brass as the accent. I was concerned exclusive brass would be too trendy in the long-run, and I've seen a lot of matte black finishes in the neighborhood, so it's a popular choice
read about how we chose these details in our retro kitchen refresh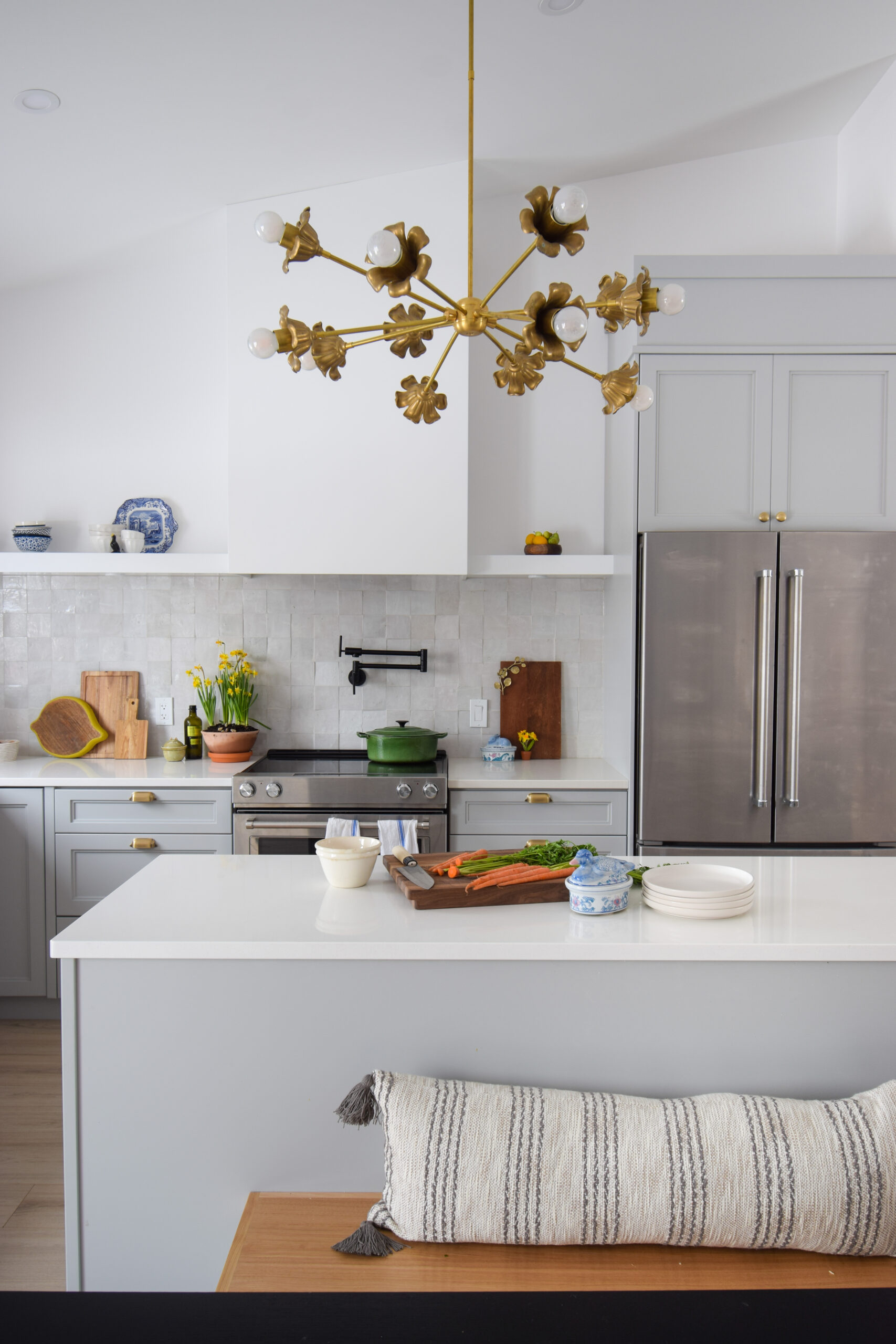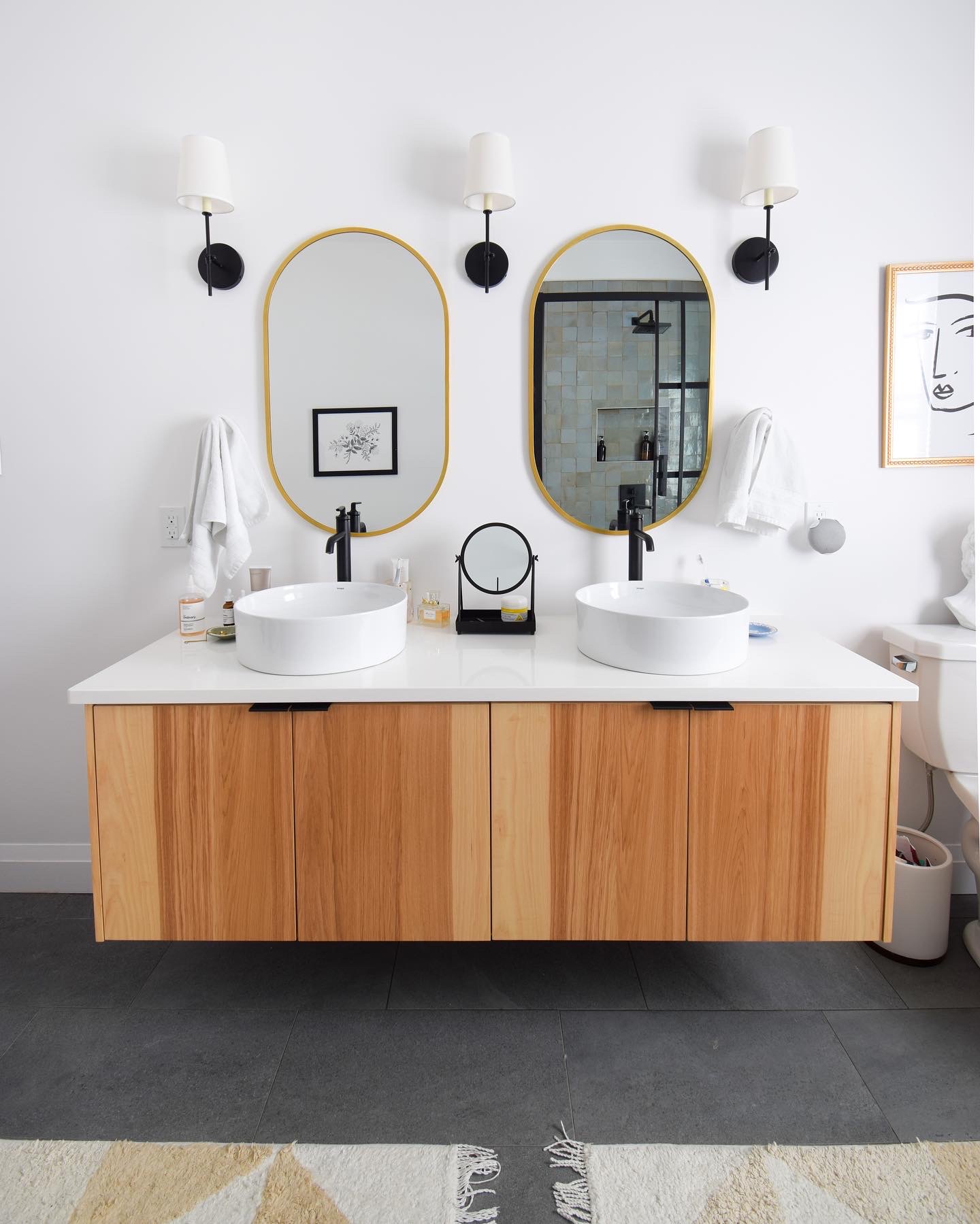 Seek harmony with your overall finishes
I approached it like this, instead of seeking have everything match. Harmony allows for the tension and interest that comes from contrasting elements, while still considering overall flow.
ex. have fun with some finishes in your bathrooms, but ensure that the dominant metal is the dominant metal in the rest of your house.
ex. our house's dominant metal is matte black, so everything we chose had to go with that, regardless of whether it was the same from space to space.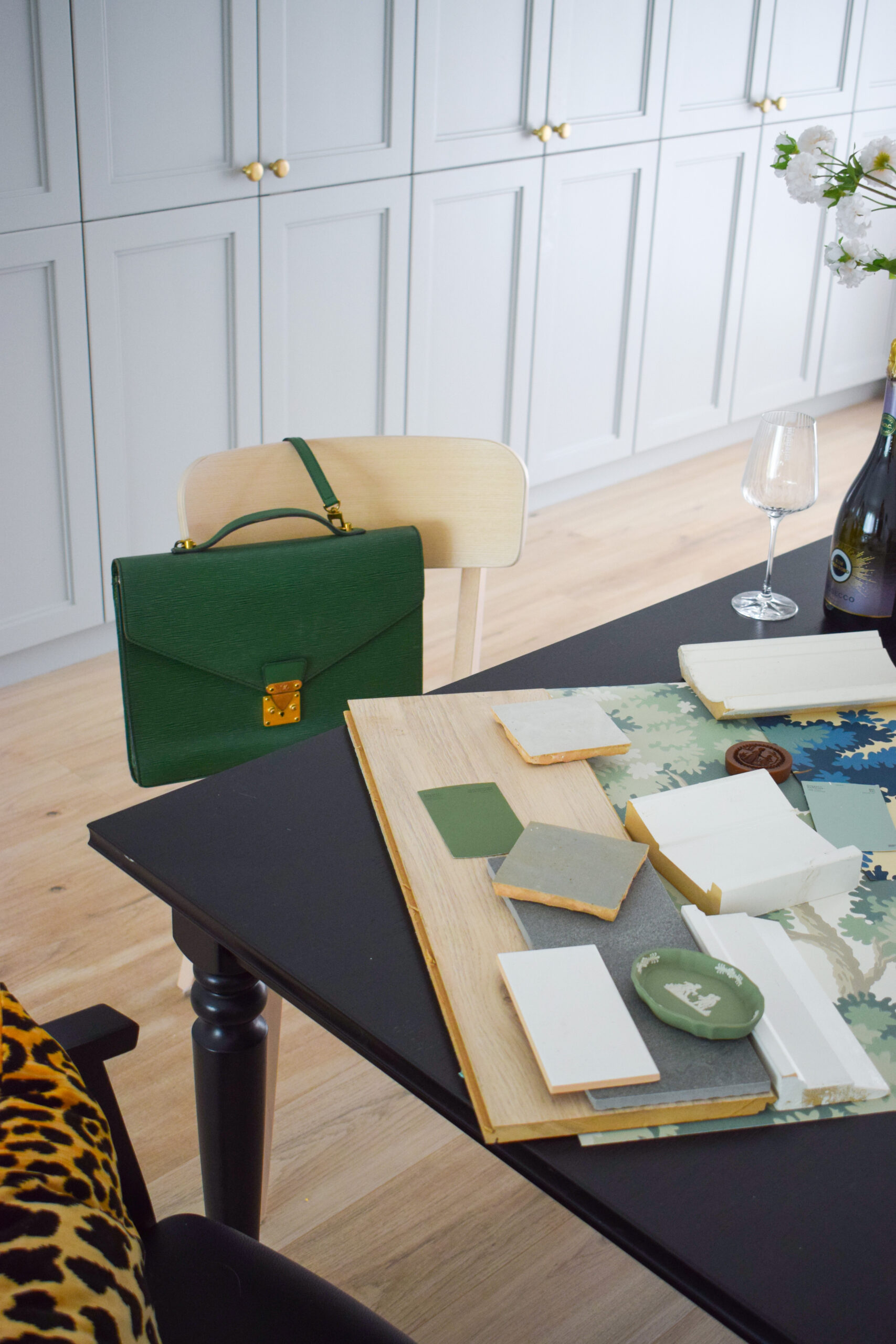 How to select flooring
This is one of your biggest selections for interior finishes, because it's likely going to be consistent throughout. Think of every home you've seen on TV, or that you've walked through when looking to buy: the horror on your face when you count 6+ flooring types in a single home.
I chose 3 flooring finishes: one luxury laminate for the whole house (from Golden Select), a tile for the mudroom, and a tile for the bathroom floors.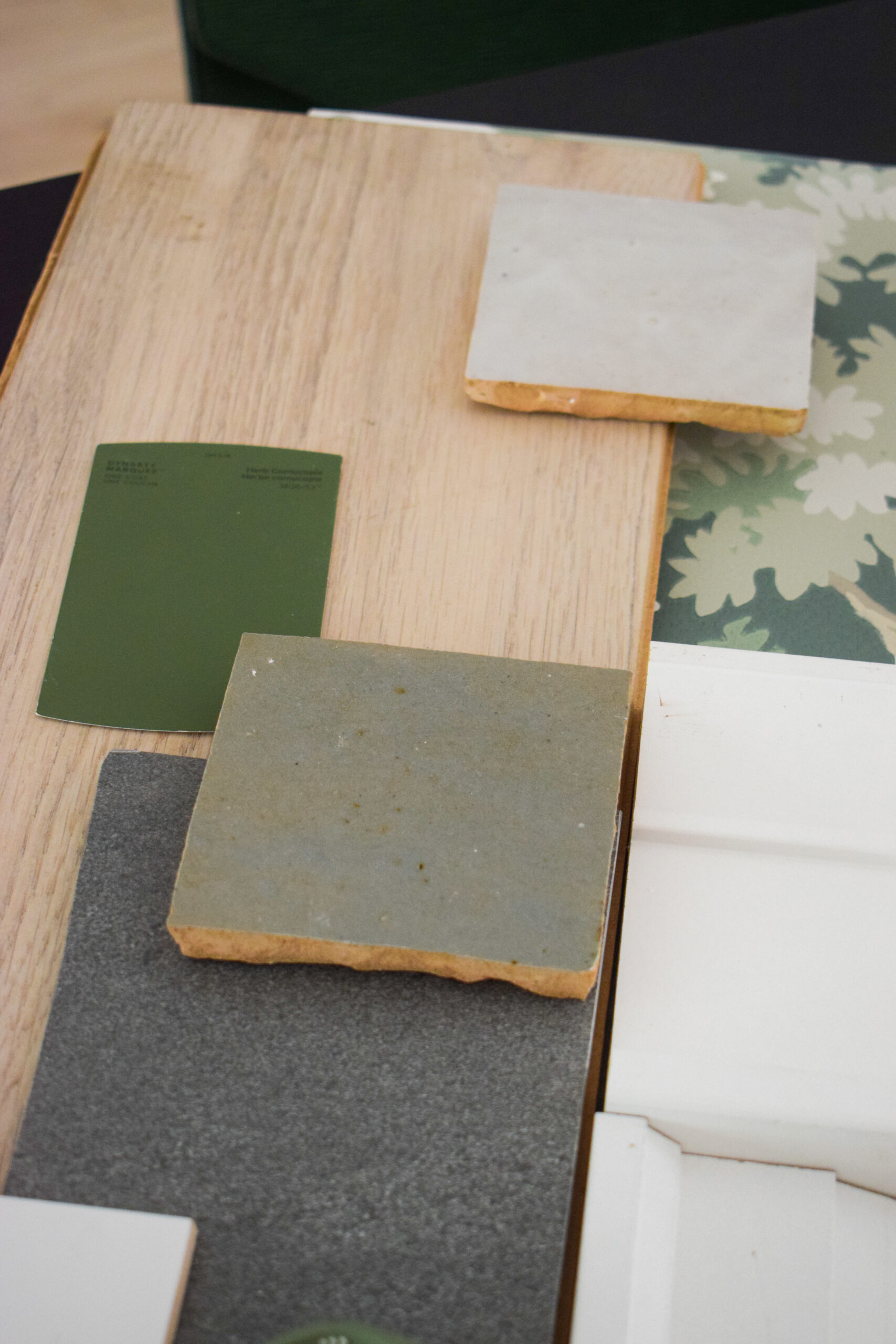 This not only allowed us to buy in bulk (in some instances), but it also allowed us to go for a "specialty" product in another because the quantity was small.
I say 3, but there's also our set of stairs to the basement, and they've got a carpet. I hate it, but it's a must, and because a transition space, I don't count it.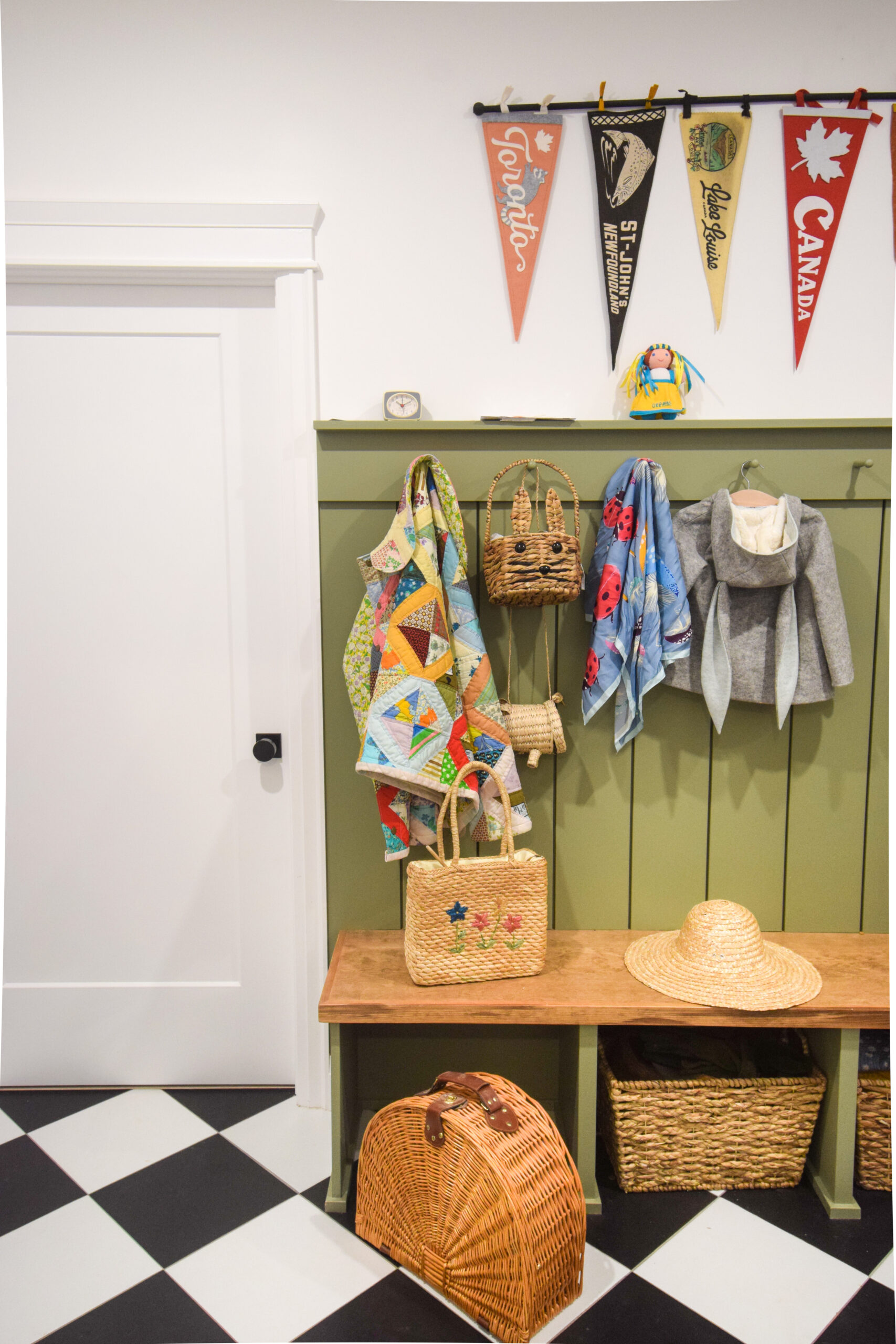 Keep in mind that you can always use area rugs to "change it up" from space to space, so despite having the same laminate across 80% of the house, it doesn't feel like it because each room has its own thing going on.
Pro tip: using fewer flooring types means fewer transitions, which means less potential barriers for cleaning robots (no joke), as well one less thing to impede those with accessibility issues.
How to chose wallpaper
While I don't have a step by step for this process, I HAVE written extensively about my selection process in previous spaces. It involves a lot of samples, choosing your type of paper (woven or printed?), the type of application (pre-pasted? removable? unpasted?)
See how I chose wallpaper for the retro kitchen in our last home.
I will say, that much like paint, you have to leave swatches in a space for a full 24hrs to see how it plays out with different lighting at different times of day.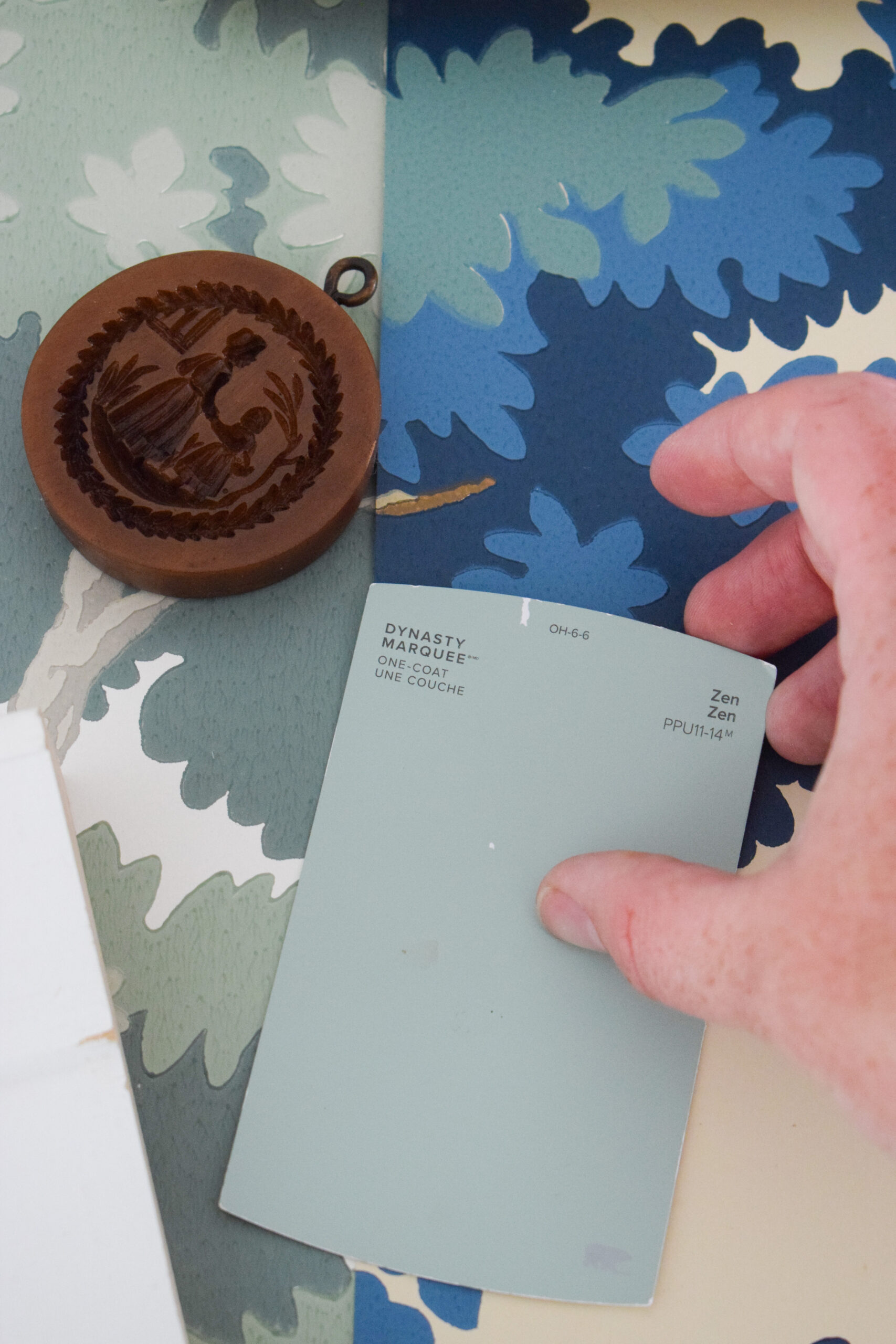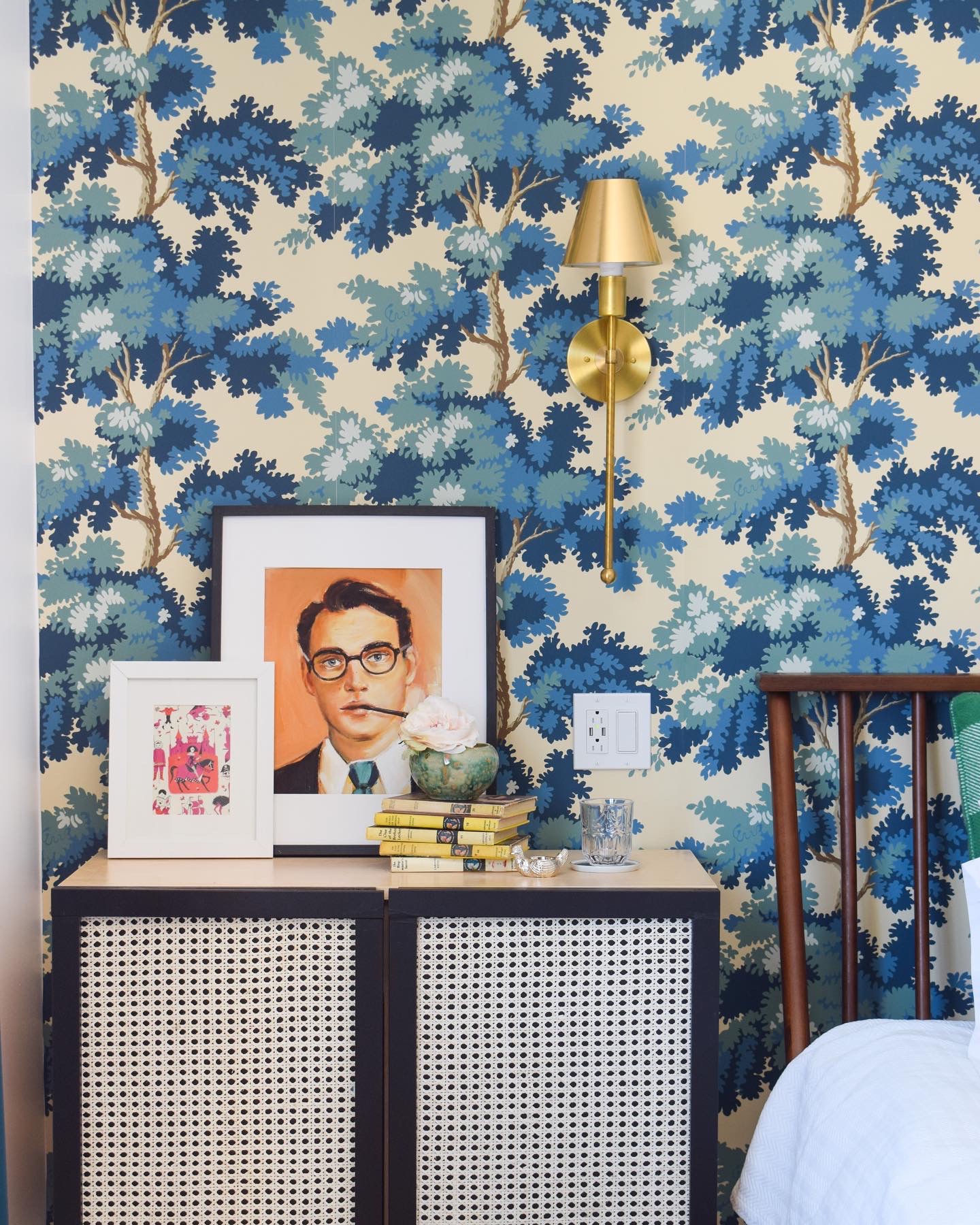 Taking into account Accessibility when selecting finishes
This is something I spent a year working on with my day job, so I'd like to flag a few concerns with finishes for you, if you're considering accessibility in your selections (for now or later). I would consider these when making selections if (for instance): you're building an in-law suite for ageing parents, are building the space you'd like to age into it, you want your home to be considered accessible for increase resale potential.
flooring transitions can be hard to navigate with a mobility aid, and unless they're high contrast with the flooring on either side (which is NOT how those are chosen) they'll be hard for someone with vision loss to navigate.
in order for doors to be considered accessible, the mechanism to open/close should be a lever, easy to grasp with one hand, and in a contrasting colour to the surface behind it. ex. a black lever against a white door.
Choosing floor tiles in a bathroom that don't have complex or intricate patterns, also make a space easier to navigate for someone with vision loss.
I think I'm finally over myself and will start revealing the spaces on the site – slowly but surely!