Have you ever bough a stainless steel appliance, only to realize it is on the biggest lies out there?! Literally all they do is stain, and show smudges, and random water stains. After living with some gross looking appliances, I finally figured out how to paint stainless steel appliances, and now I'm telling you!
Check out my Retro Glam Kitchen Rennovation, or how we chose a retro sink for our kitchen

Why We Chose To Paint our Appliances
For our retro glam kitchen makeover, I had originally wanted to put a new door on our washer, one with a more retro look. The prices were out of my range, so we decided to try painting it to match the kitchen cabinets.
Wanna know how to paint plywood kitchen cabinets?
Prepping Your Stainless Steel Appliances For Paint
You'll need a few things to prep four stainless steel appliances for paint, the first of which is several grits of sand paper, followed by primer, and then finally the paint.
I recommend you also wear latex gloves, eye protection and mask for the sanding part. Metal splinters are the worst, and you never know what's coating the appliance.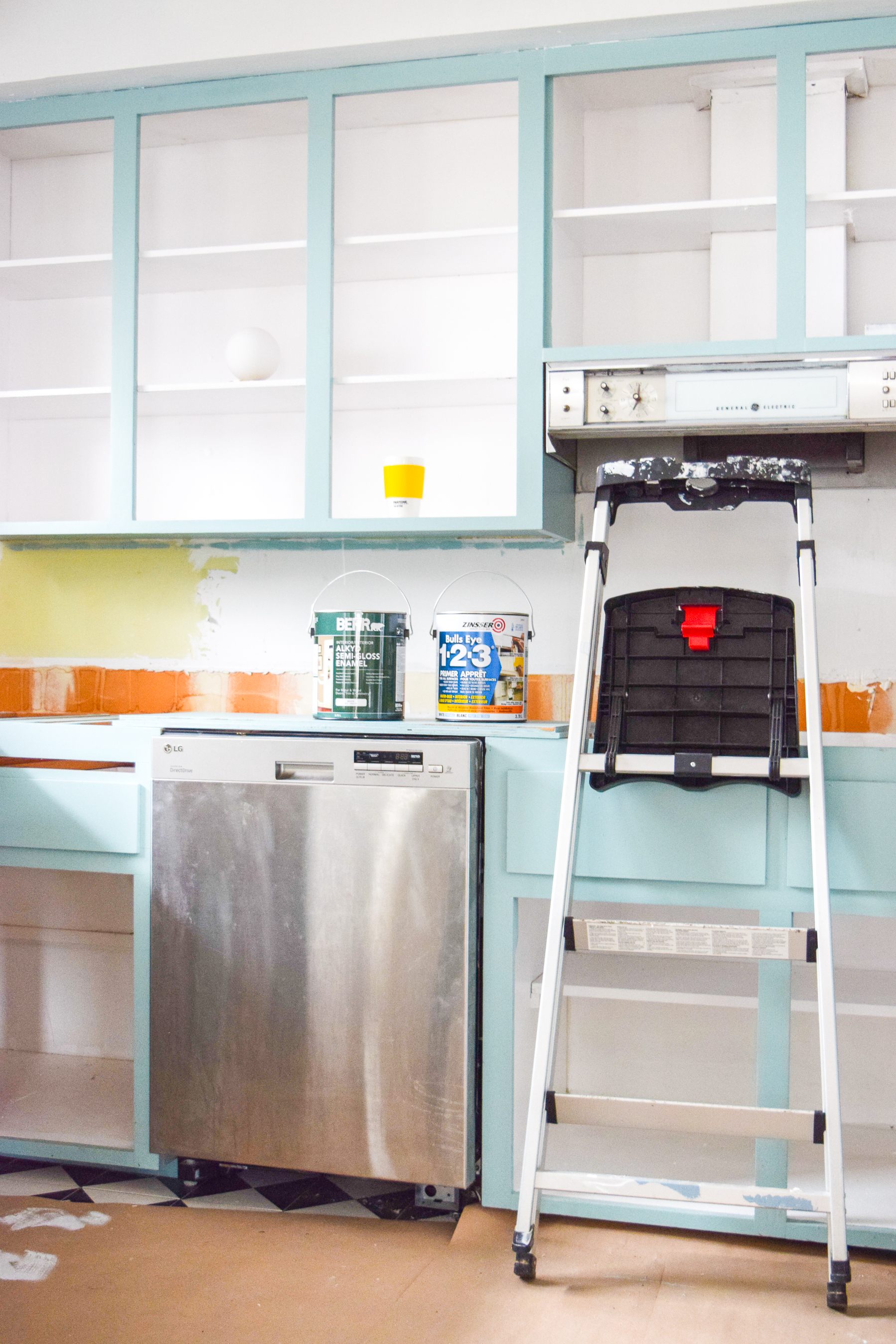 I used two grits of sandpaper on our orbit sander: 60 and 80. I really wanted to rough up the surface and remove any random gunk. You could take it a step further and use a 120, but a good primer will save you the hassle.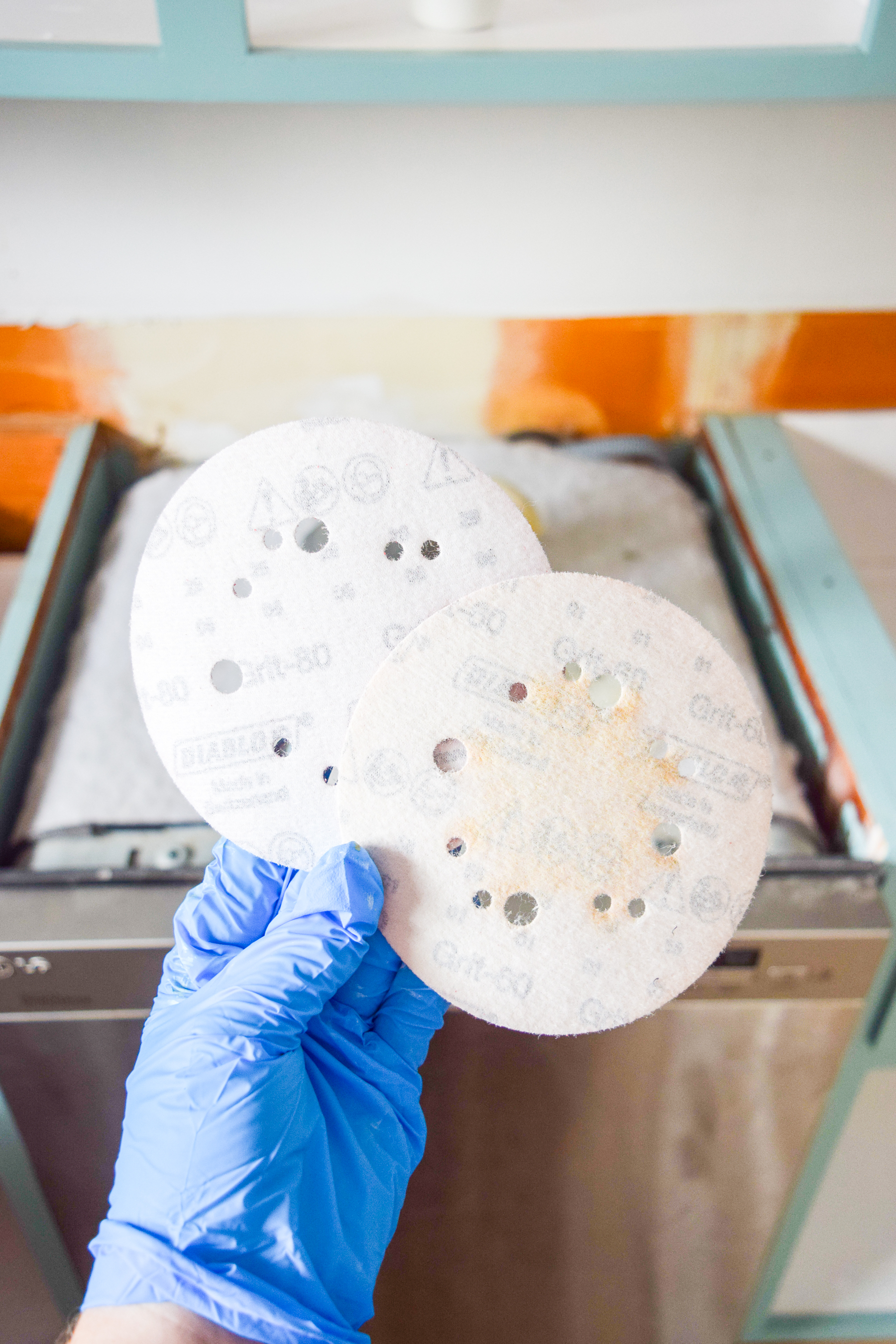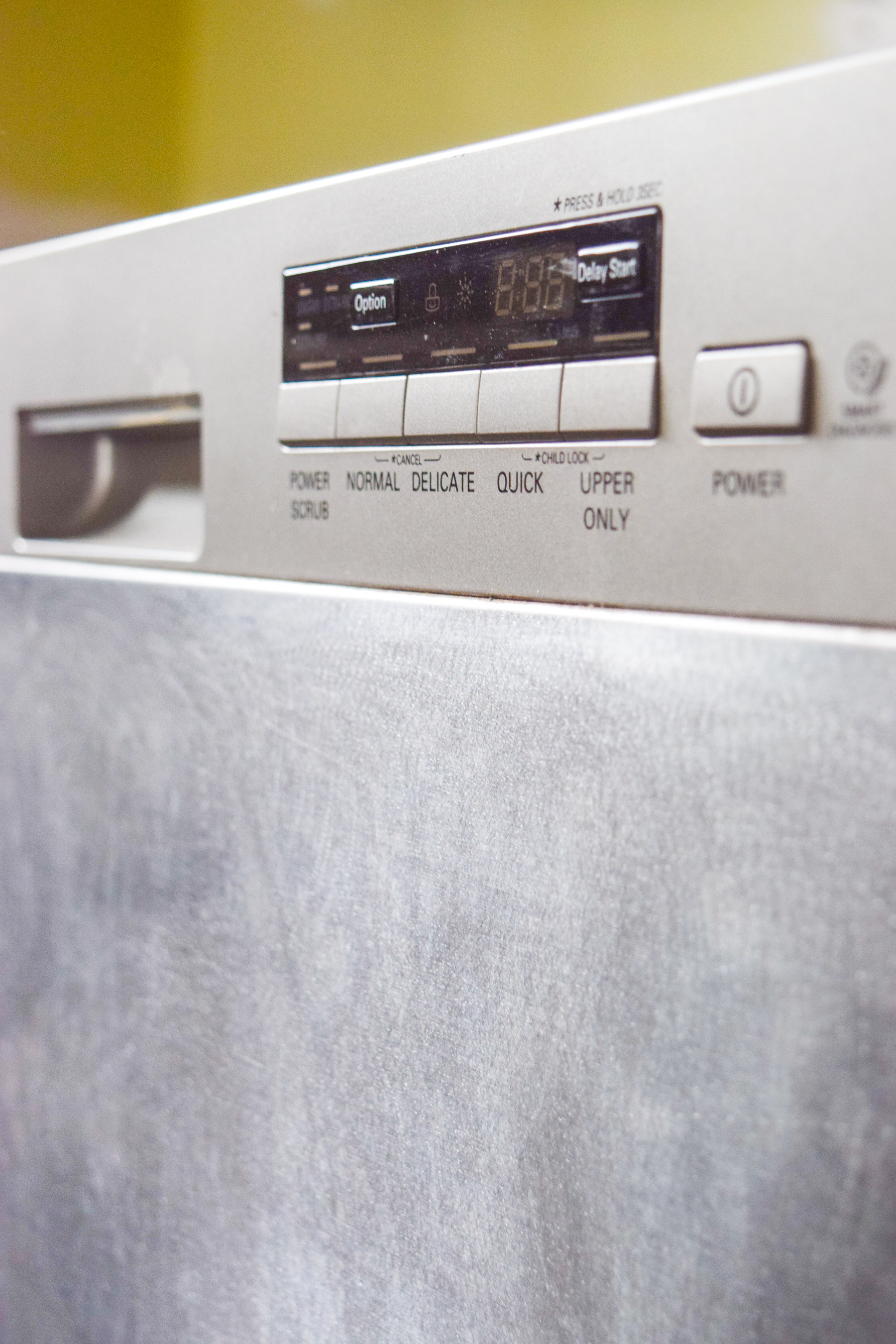 After a few passes with the sandpaper, your surface should look like this. Make sure to give it a wipe down with a wet cloth before priming, and make sure it's dry first!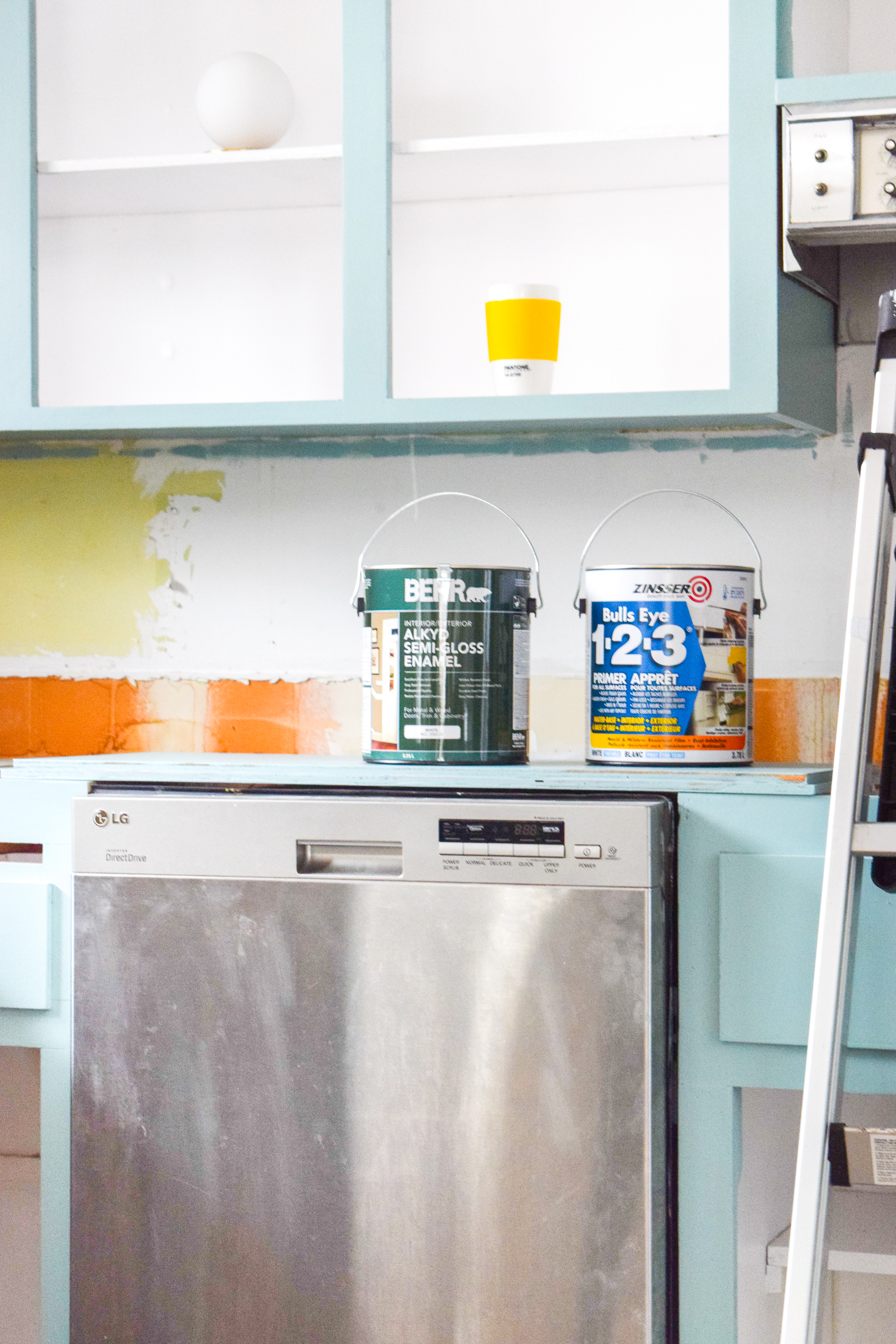 Before you can get to painting, you have to prime! The Zinser 1-2-3 is good for stainless steel (there's an info sheet in Home Depot which indicates the surface it can cover), but if in doubt, get a can or two of automotive primer spray paint.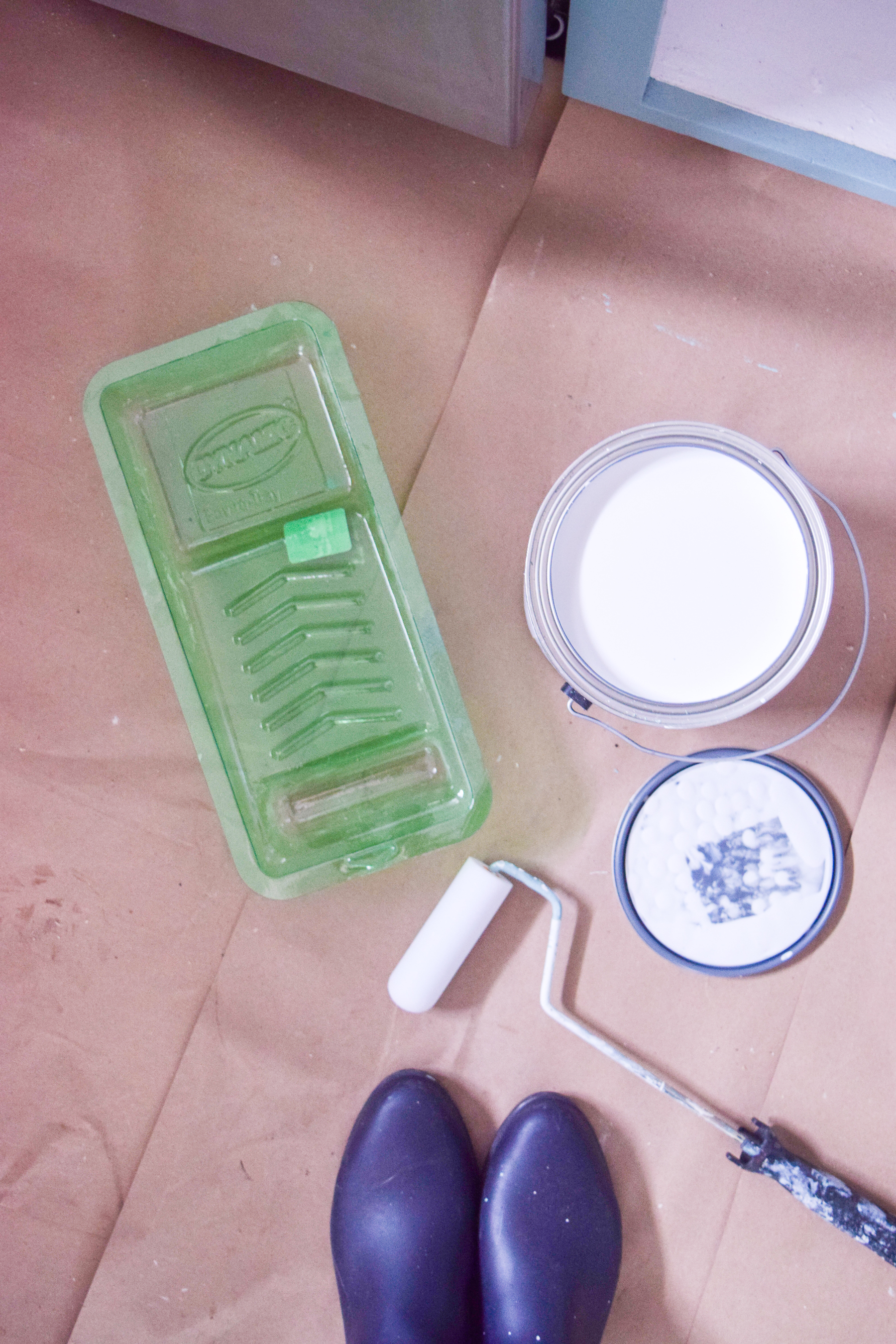 I used a weenie foam roller and applied 3 thin coats of primer. The thinner, the better. It will ensure a better coverage, and a stronger grip than just splashing it on there.
When in doubt, check out my guide to painting your home.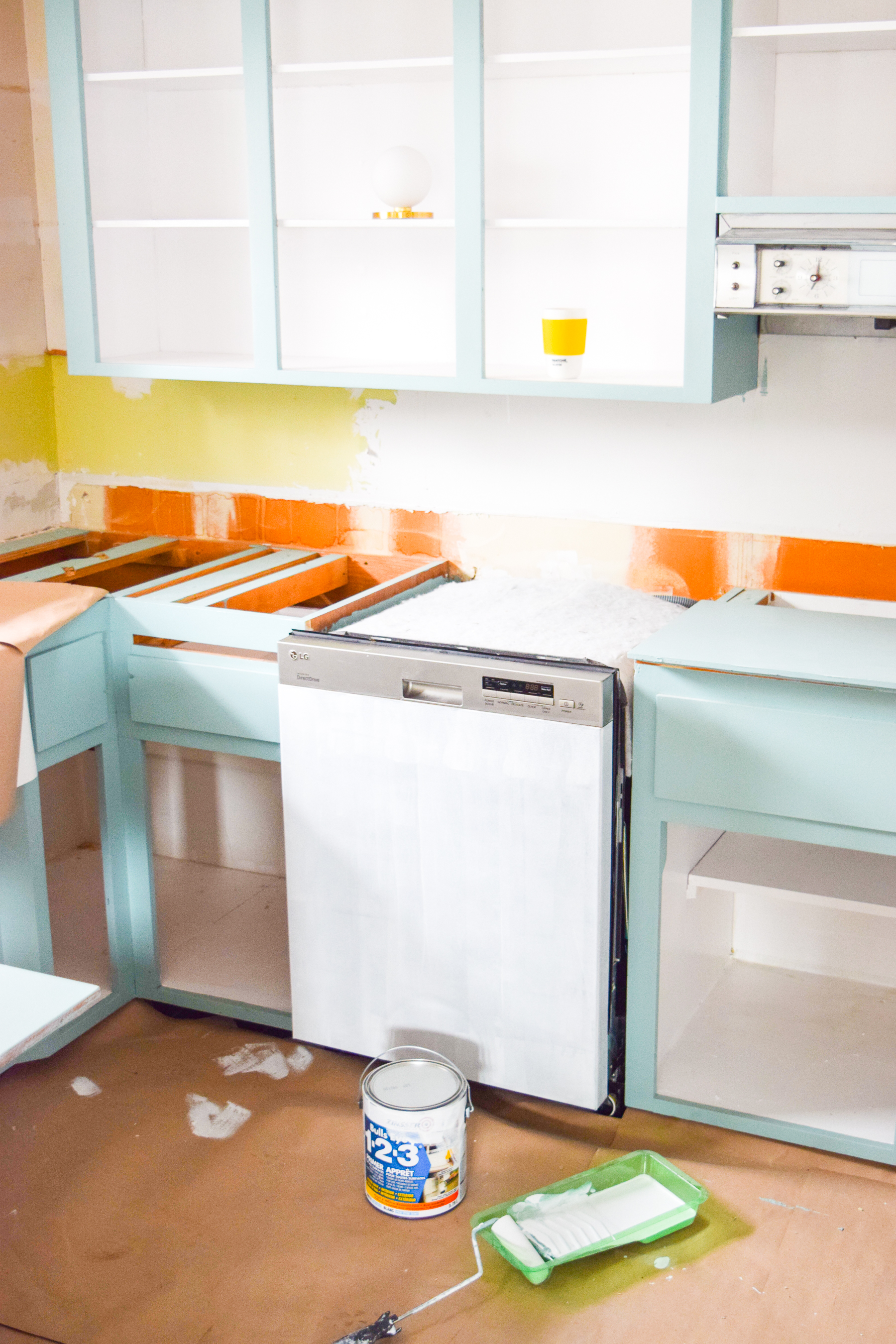 Painting Your Stainless Steel Appliances
With a primed surface, you're good to go! I would highly recommend using the Alkyd Solutions from Behr Paint, in a colour to match your kitchen. Or don't match, go for contrast – it's up to you!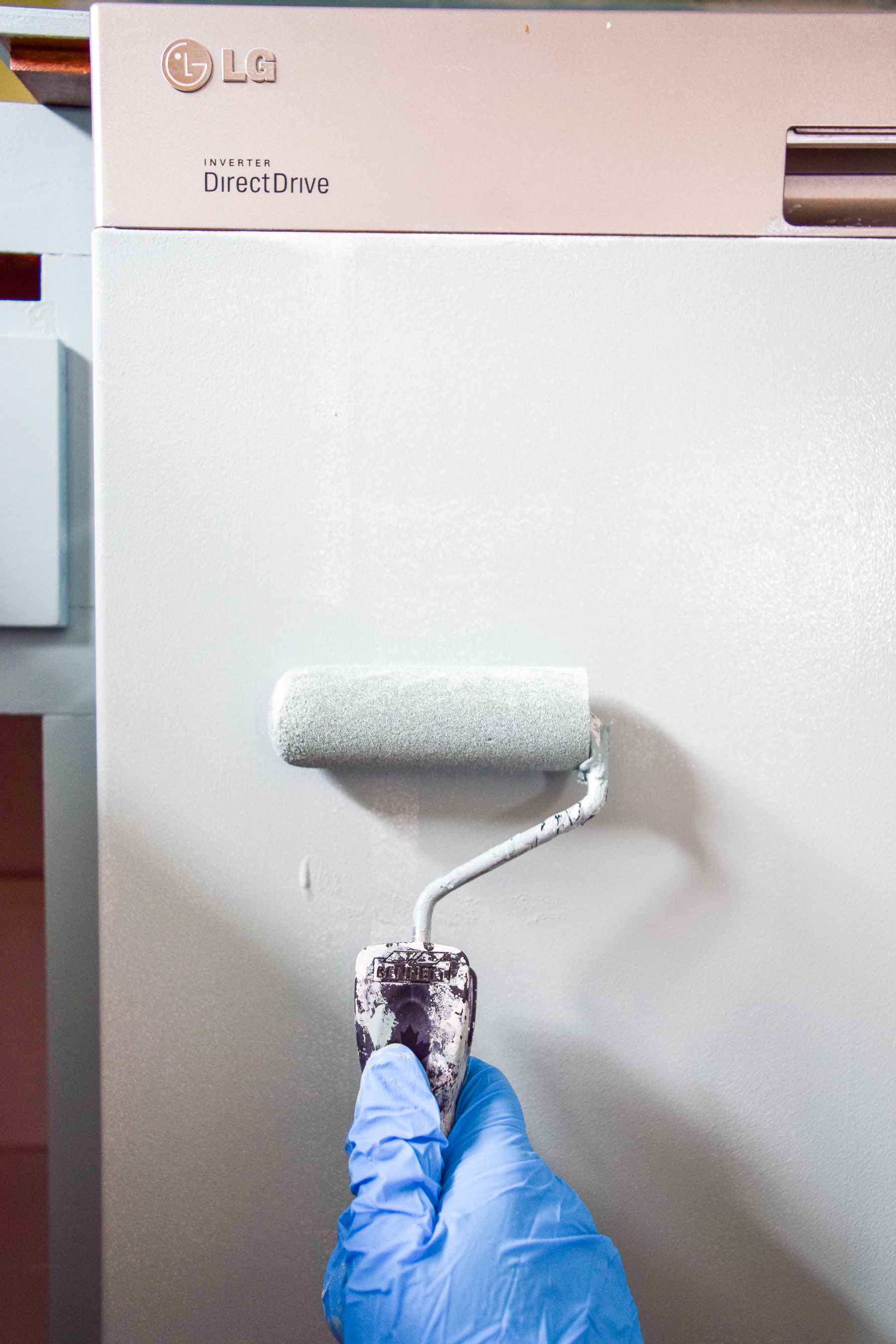 Like with the primer, many thin coats is the name of the game! I also used a foam weenie roller, and it worked perfectly. I made sure to let each coat dry to the touch before applying another.
But once I was happy with the coverage I let it dry overnight before moving it back into place.
Painted Stainless Steel Appliances
I painted our dishwasher before the countertops went in, as part of our kitchen renovation. I'm glad I did! I would have hated to potentially get paint on them.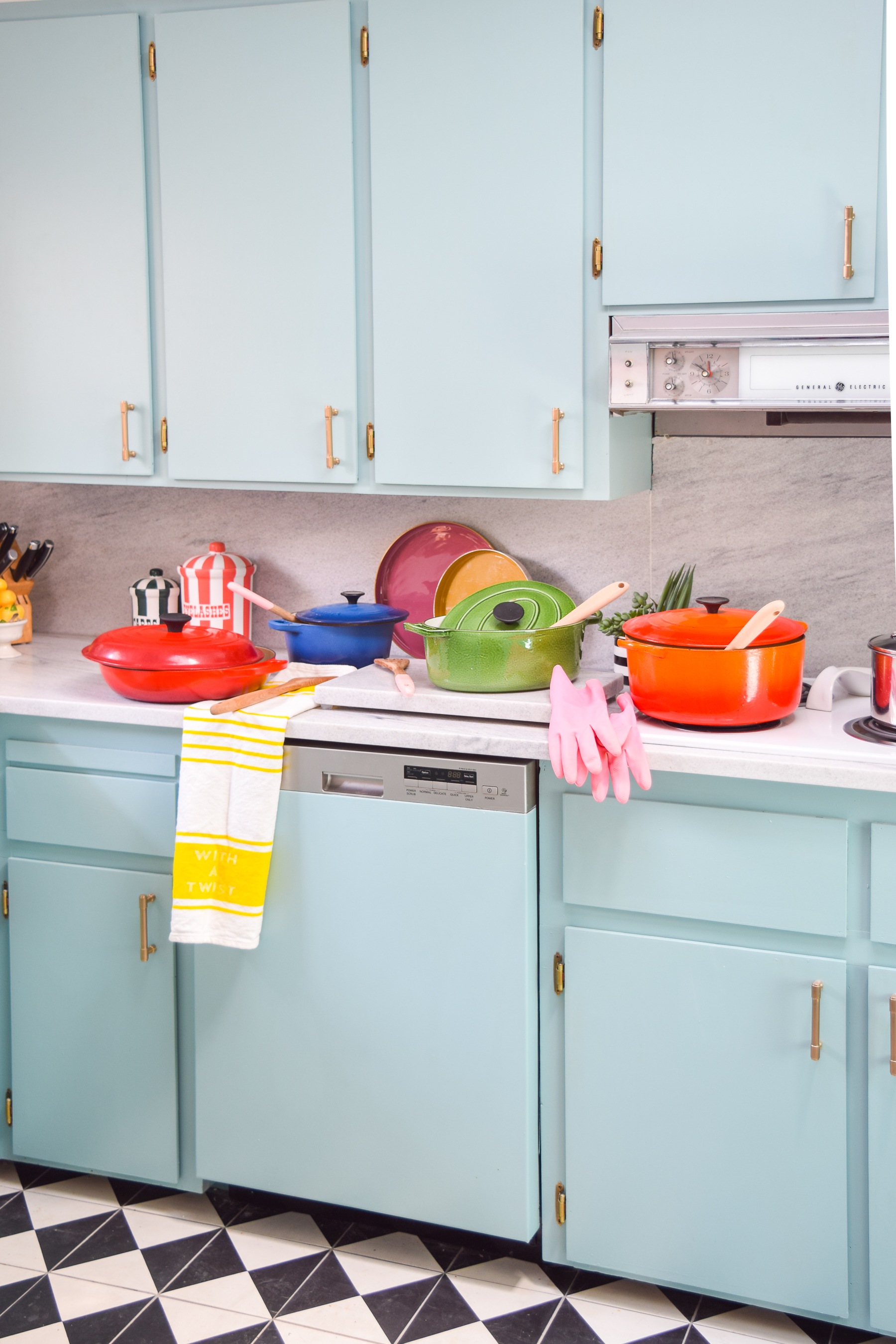 And now, you can barely tell it's there! Which is exactly what I wanted. And even better, there are no random water stains or smudges on it. And if there are, they're easy to wipe off with a sponge.
Now that I've successfully proven to Dan that it can be done, he might even be on board with me painting the fridge!