You guys. YEARS of saying "I will never do a craft about toilet paper rolls, that's not what PMQ for two is about," I have a toilet paper roll horses DIY for you. Inspired by the Gift Horse Party Favors from Handmade Charlotte, I made a few modifications to ours.
Keep in mind, these won't be the most durable set of "toys" or crafts you ever make, but if you don't want to spend 10$ on a single horse toy, this is the craft for you! They'd also make a great centerpiece or bar decor for a Kentucky Derby themed party.
What do you need to make toilet paper roll horses?
You'll need a few simple things, most of which a crafter already has at home:
toilet paper rolls (sans TP)
popsicle sticks
recycled cardboad (to make the head)
paint + paint brush
thick yarn in a variety of complimentary colours.
hot glue gun, scissors
baker's twine to make a harness for the horse
DIY Toilet Paper Roll Horses
I've got a quick video showing you how to make them, or you can scroll through the photos below for a more detailed step by step. This project isn't technically complicated, or particularly time consuming. I'll definitely make these again as the need arises.
Start by painting everything the same colours. It's easier to paint before you assemble the items.
In a fun colour, create a tail tassel, and a smaller tassel for the main on the head. Check out my tutorial for tassels if you've never made one.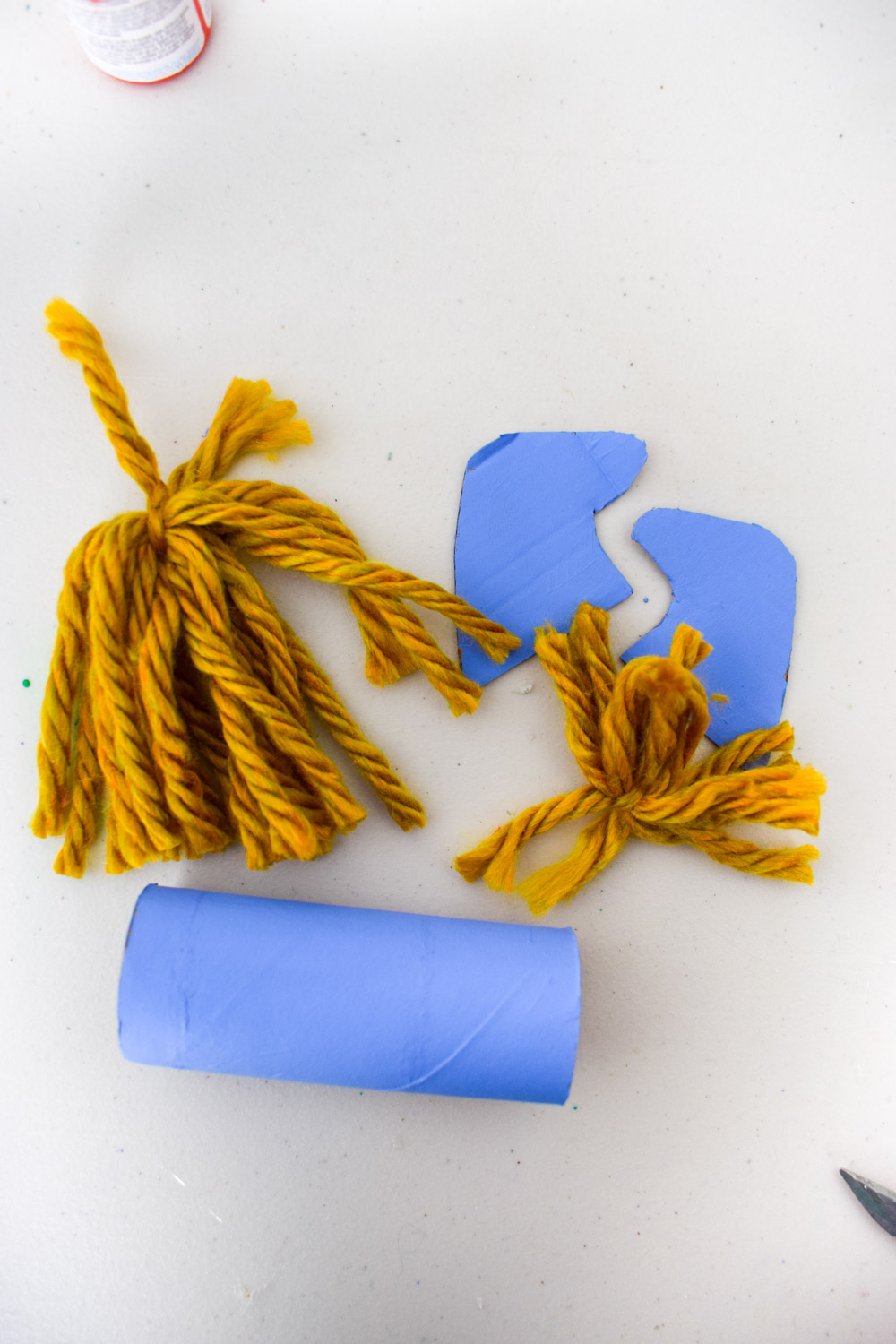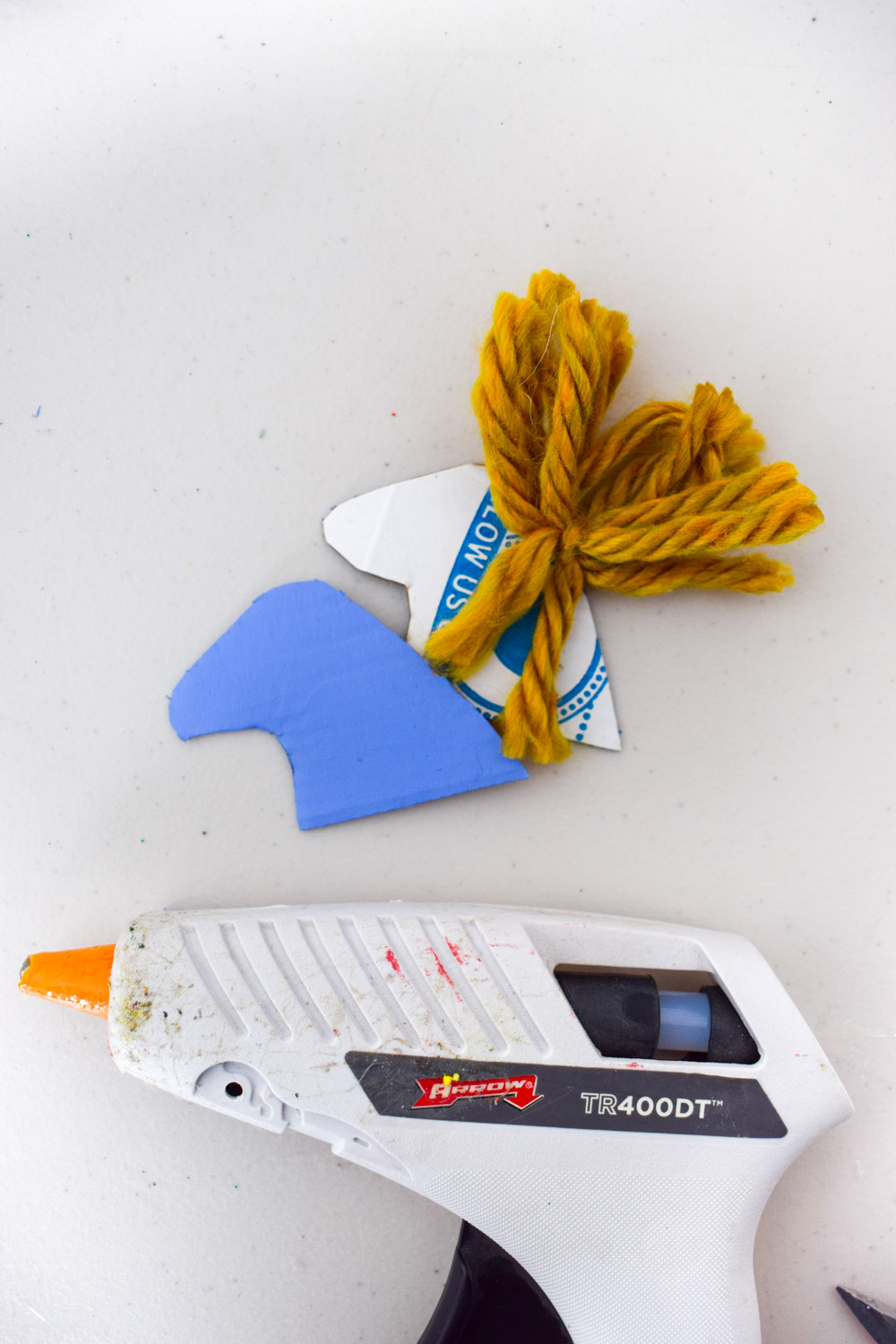 Once they're attached, using a dollop of hot glue, it's time for the legs, and the head. Hot glue is your best friend here.
I used some fun contrasting bakers' twine to create a bridle and harness. Gotta love using what you have on hand!
I added them to June's Montessori play room setup, and will be sure to cycle them through as her play needs change.