Ok so I'm gonna be hella extra when I say I'm having two baby showers: one here with our military family (a combined diaper party for Dan), and one in Toronto with my friends and family there. I wouldn't expect either group to travel 16hrs to celebrate, so two events makes sense. The Fredericton event is a Derby Day Baby Shower!
*Rifle Paper Co. gifted items in consideration for this post, but all thoughts are my own. Thank you for supporting the brands that make PMQ for two possible.
It'll be happening in late June, and I want to give couples an excuse to dress up, wear fancy hats & fascinators, all kinds of plaids and bowties, and enjoy a bourbon drink (because goodness knows I can't).
So when I asked Rifle Paper Co. if I could try out some party ideas with their new Wildflower party goods, and they said yes! I of course jumped for joy – but not too high, because baby belly and all.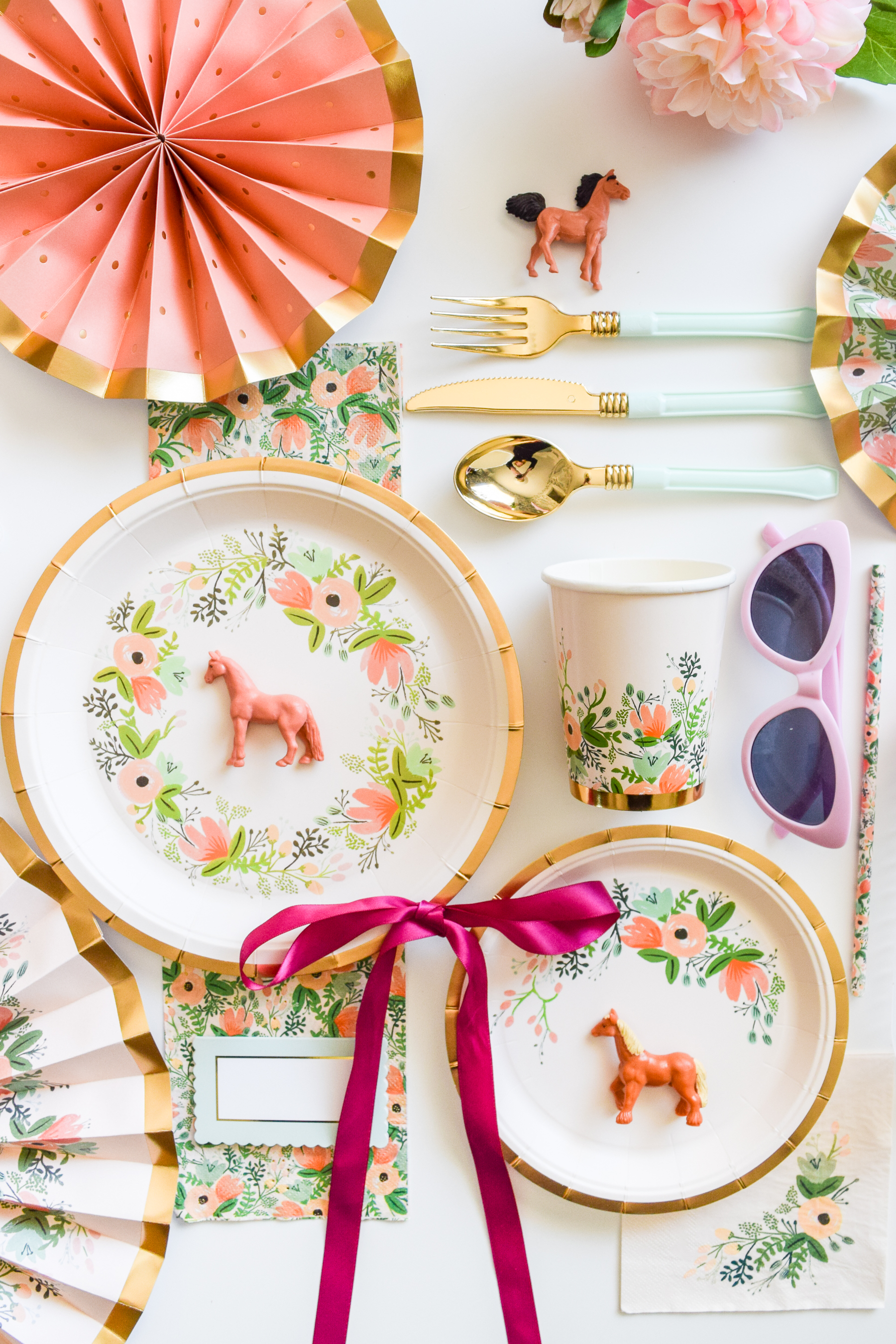 BTW – You can make a matching invite for your event through Paperless Post.
The Wildflower Party Good Collection
I received large plates, small plates, cocktail napkins, guest napkins, straws, cups and paper fans. The patterns are beautifully arranged across each item, and don't crowd or clutter the space. The large plates come in sets of 10, and the napkins in sets of 20, so make sure you double up on plates to match the napkin count!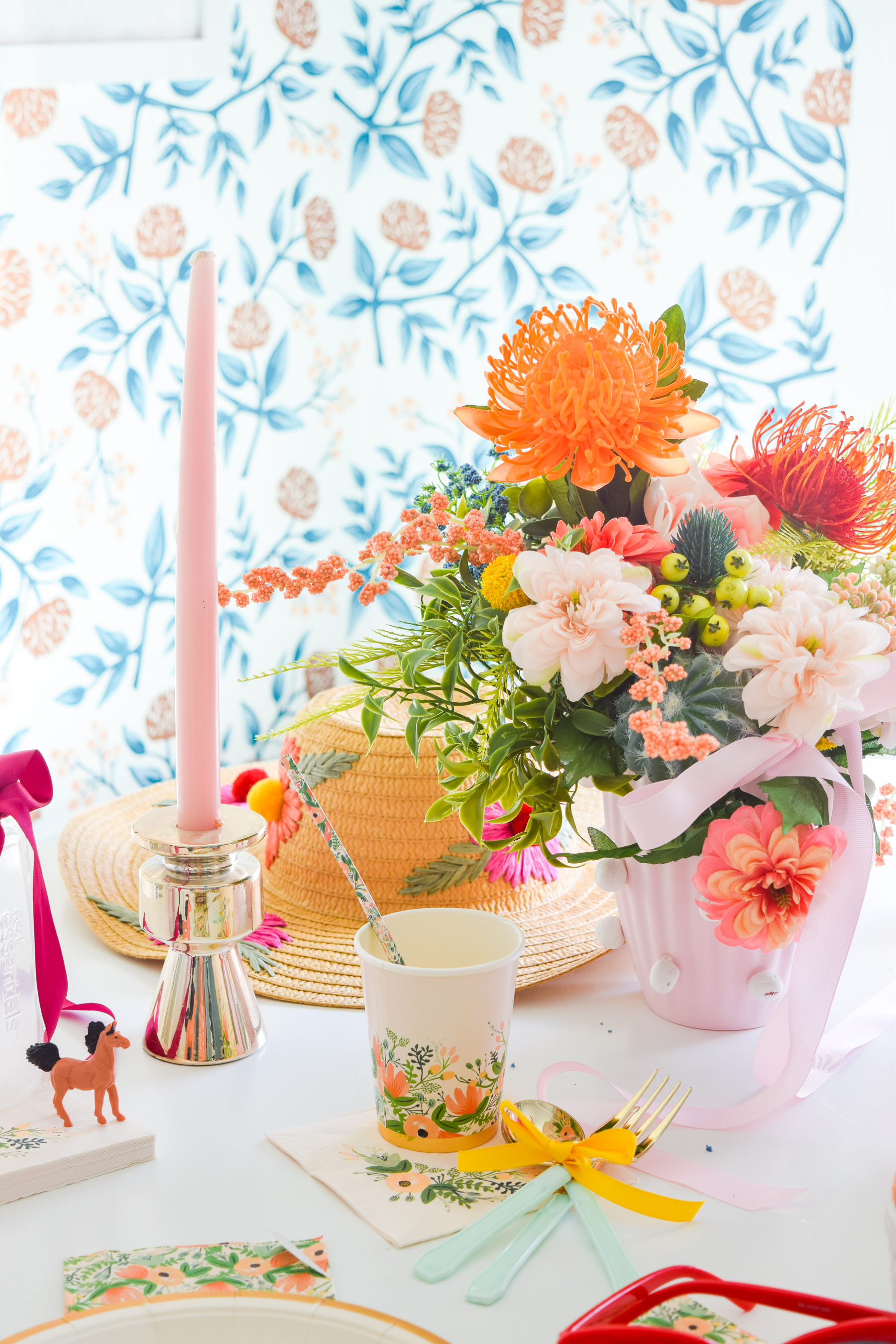 I paired them my mint cutlery from Sugar & Cloth, because it picks up so beautifully on all the peaches, pinks and creams in the Wildflower pattern. Not to mention, they look fabulous against my Whipped Orange Whiskey Ice cream, which I made chocolate chip ice cream sandwiches from. Can't get any better eh?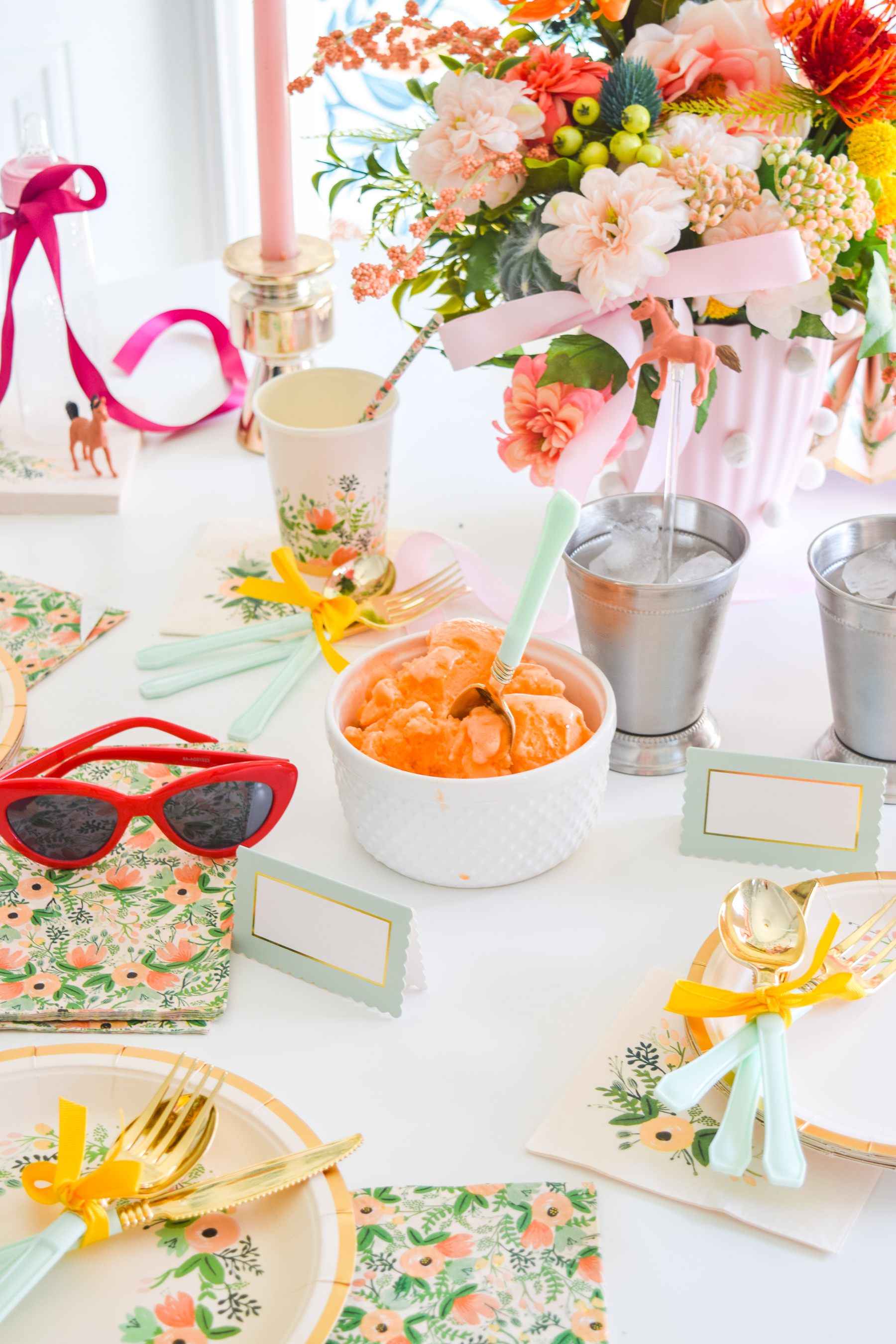 As far as baby shower fair goes, it doesn't get better than this! And because it's Derby themed, guests will be invited to wear a large sun hat or fascinator, and gentlemen will be asked to wear pocket squares.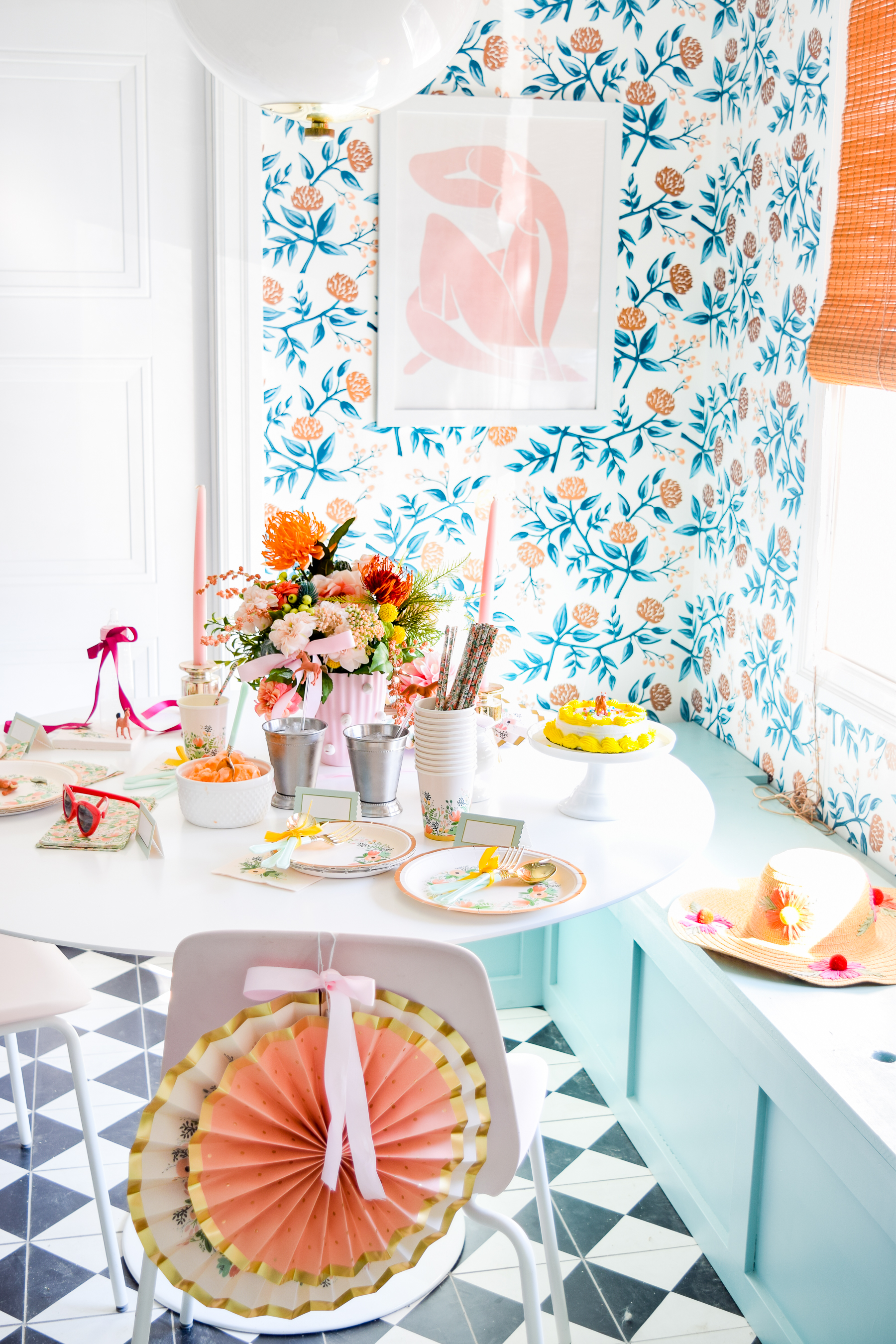 Derby Baby Shower Ideas
All of this favours the horse drink stirrers I quickly made using Toob horses and swizzle sticks.  You can use them in the lovely Wildflower party cups unless of course you've got enough Mint Julep cups for everyone (doubtful). I've created a tasty Blackberry Mint Julep, and I plan to serve a large batch at our event. Can't go wrong with a custom event cocktail!
To be honest though, some popsicle juleps would also be good fun. Maybe I'll pre-make some of those. I would of course suggest guests use the Wildflower straws to avoid cutting the edge of their mouths though.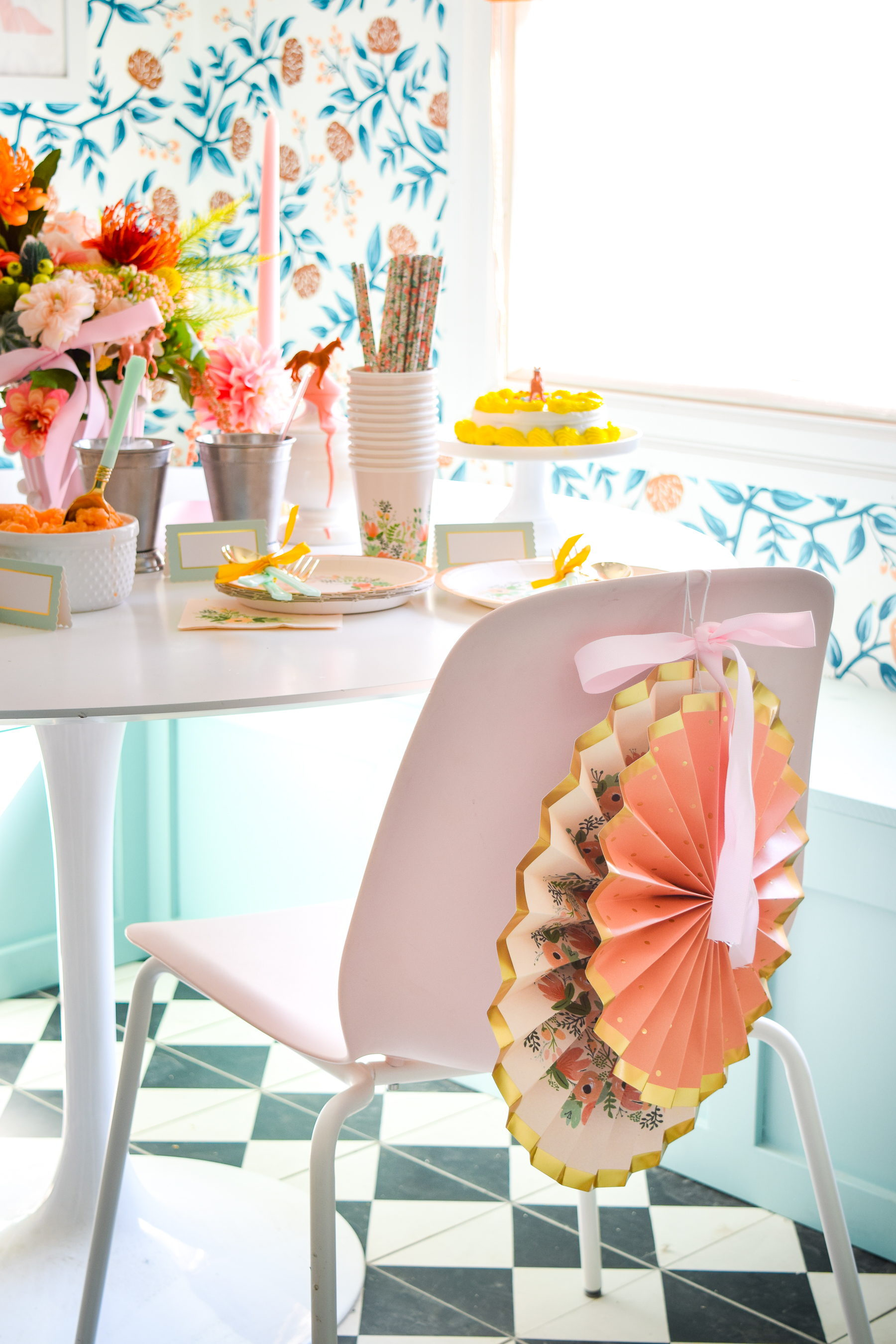 I used the Wildflower paper fans on the back of the chairs, much like a fancy horse ribbon, and even added large ribbon bows for extra emphasis. If I really wanted to, I could have added striped ribbons for the extra touch, but I think these look perfectly feminine on their own, and they don't overshadow the floral pattern.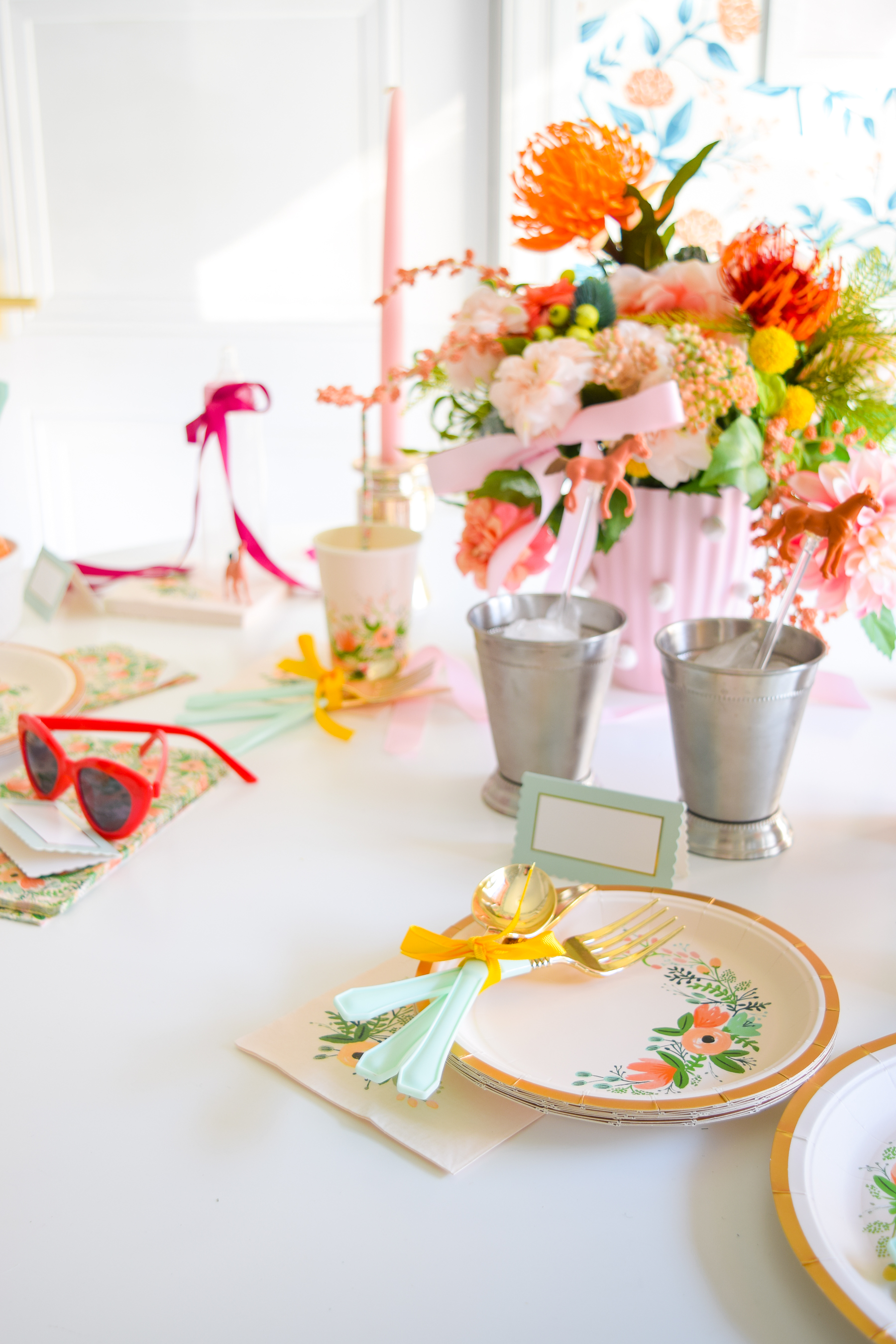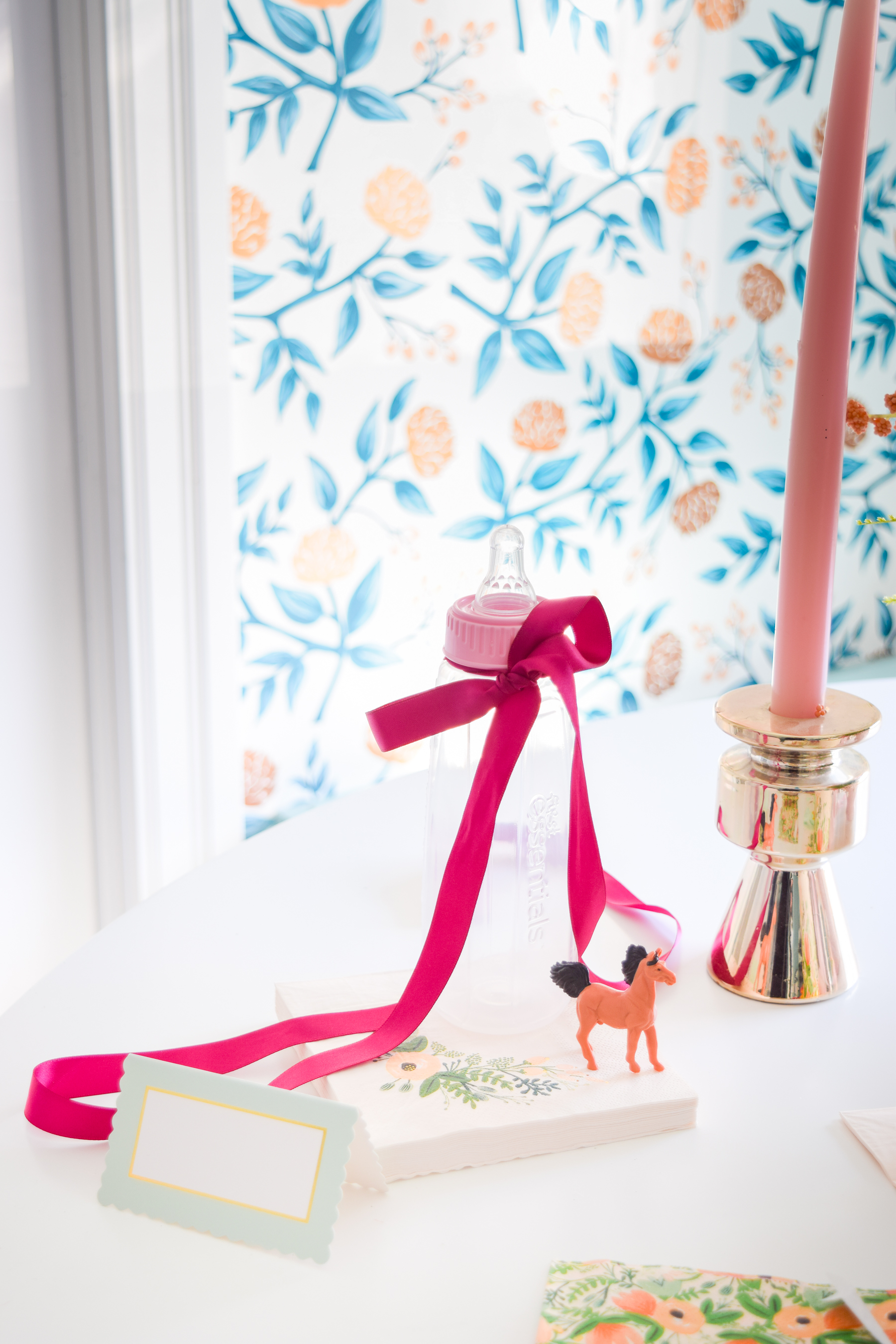 With the extra left-over horses, I sprinkled them around the table, and added some to my mini cake. You could even use them as weights on the Wildflower cocktail napkins if the event is being held outside during a windy day.