Continuing with June's love of bunnies, I wanted to try some easter table decor for kids, while there's still time to plan! I turned toys we had around the house, into an adorable and kid friendly centerpiece idea worthy of the chicest and most playful kids table.
Check out my colour blocked adult tablescape or my Kate Spade inspired Easter Tablescape
While we won't be celebrating with anyone outside our bubble, or against provincial guidelines at the time, I did want to try my hand at another small tablescape. Setting grand ones is SO MUCH FUN, but so is setting smaller more intimate ones.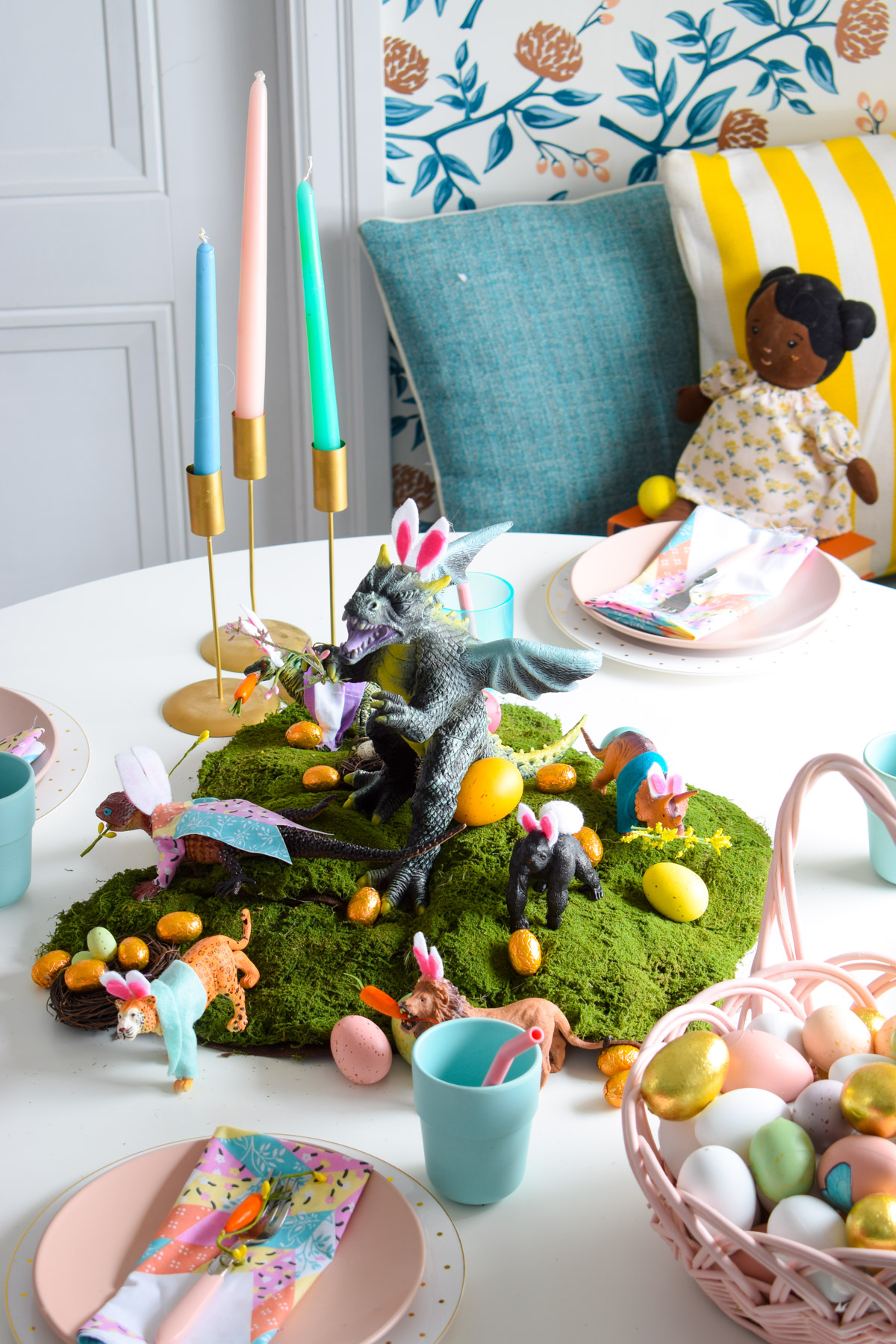 You'll have to catch my video for the details on how I assembled each of the little animal critters, but I wanted to recreate the idea from Cloudy Day Gray, and countless others that I see on Pinterest. Turning something into a bunny with the addition of ears!
I think the idea of an animal playing "dress-up" is super cute, perfect for a kids' table, and a fun way to capture a child's imagination.
What you'll need for the kids easter table centerpiece
moss and lots of it
plastic animals or dinosaurs
felt in white and pink
fabric scraps
hot gue gun
scissors
easter decor like small eggs and carrots for added flair
Kids easter table decor centerpiece
I set a very simple kids easter table. Life with a toddler has taught me that the fewer things there are to throw, the easier your life will be.
So despite there being a pile of imposter bunnies in smart cardigans with caramel eggs, if any of them go flying across the room, I won't shed a tear.
June was very much having a nap when I took these, so her friends Jay and Harper (and Pearl and Max) were toddler stand-ins for me at the table).
Sure, this might be less polished, but it's also real.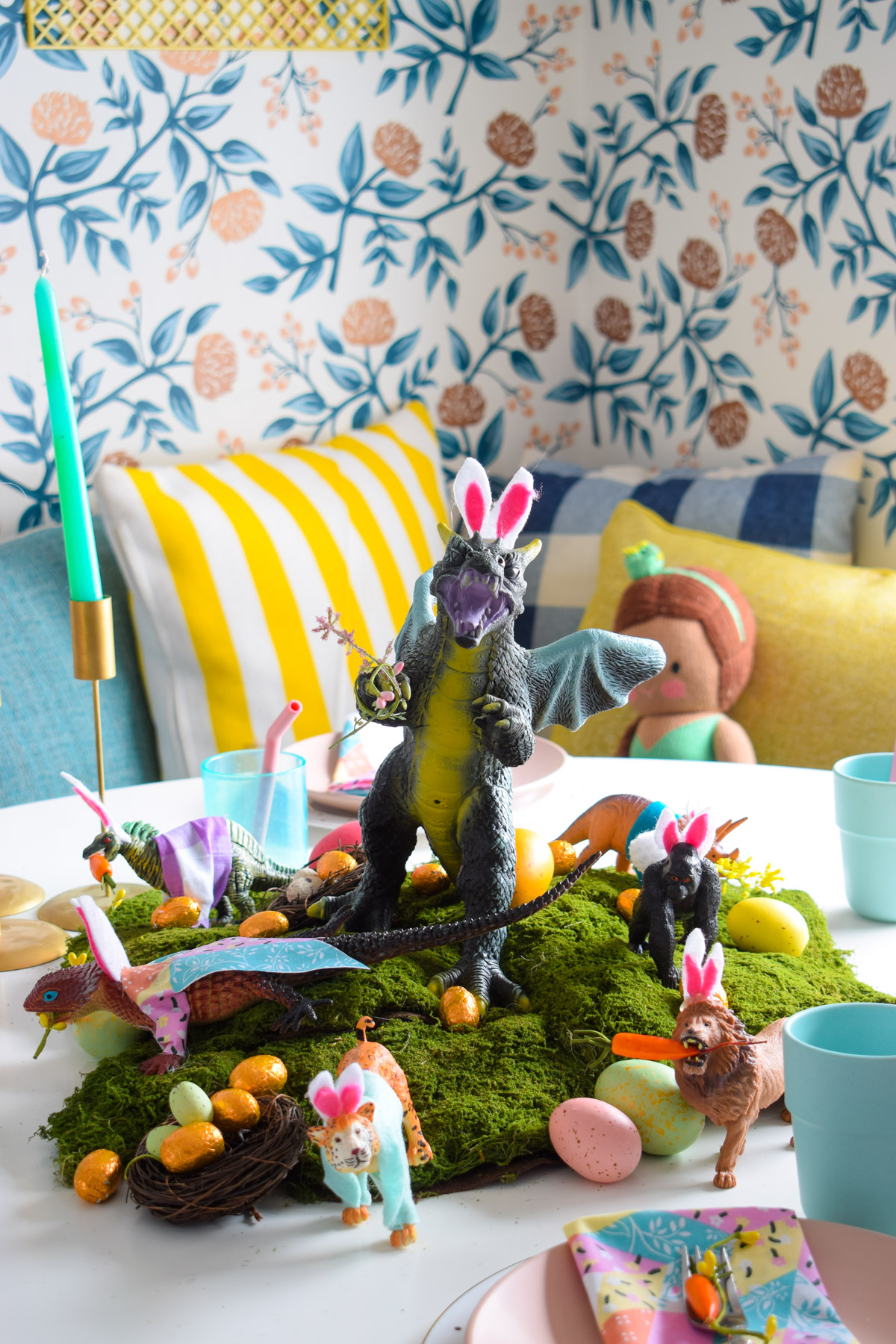 I created a central mound using the moss sheets (Dan has lots because of his hobby, but you can buy them in stores or just go outside if you're not buried under snow).
I then placed our imposter bunnies as if they were descending from the mound to forage for carrots and eggs. Don't ask me to stick to the narrative, it might change again before the end of this post.
Besides the centerpiece, each place setting has a charger, a napkin, a fork, and a cup with a reusable straw. Toddlers don't need anything else really. The meal last 20 mins at most and then they're off.
Let's say the candes were fanciful thinking, and really about creating visual height in the photos. May not actually be present for easter.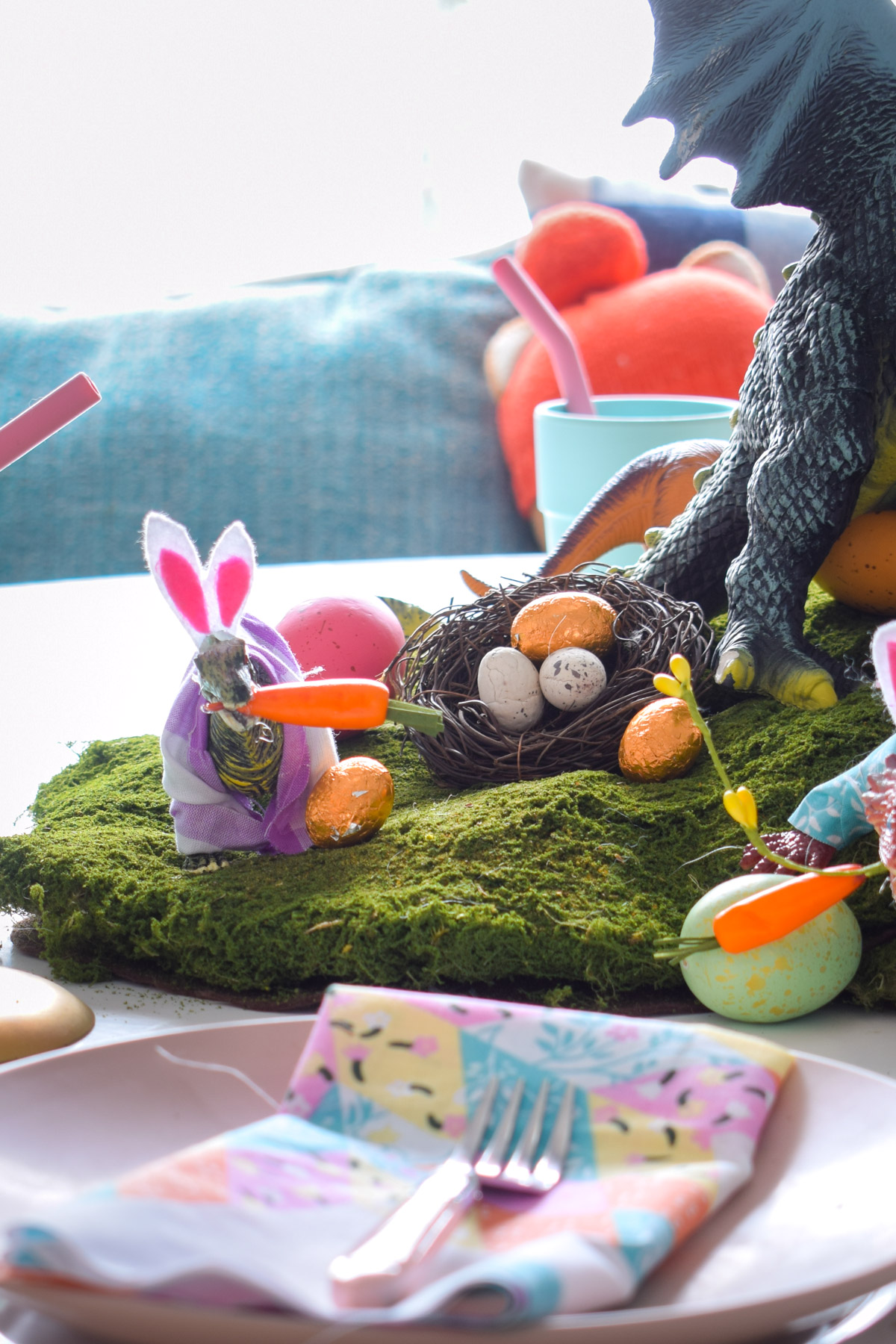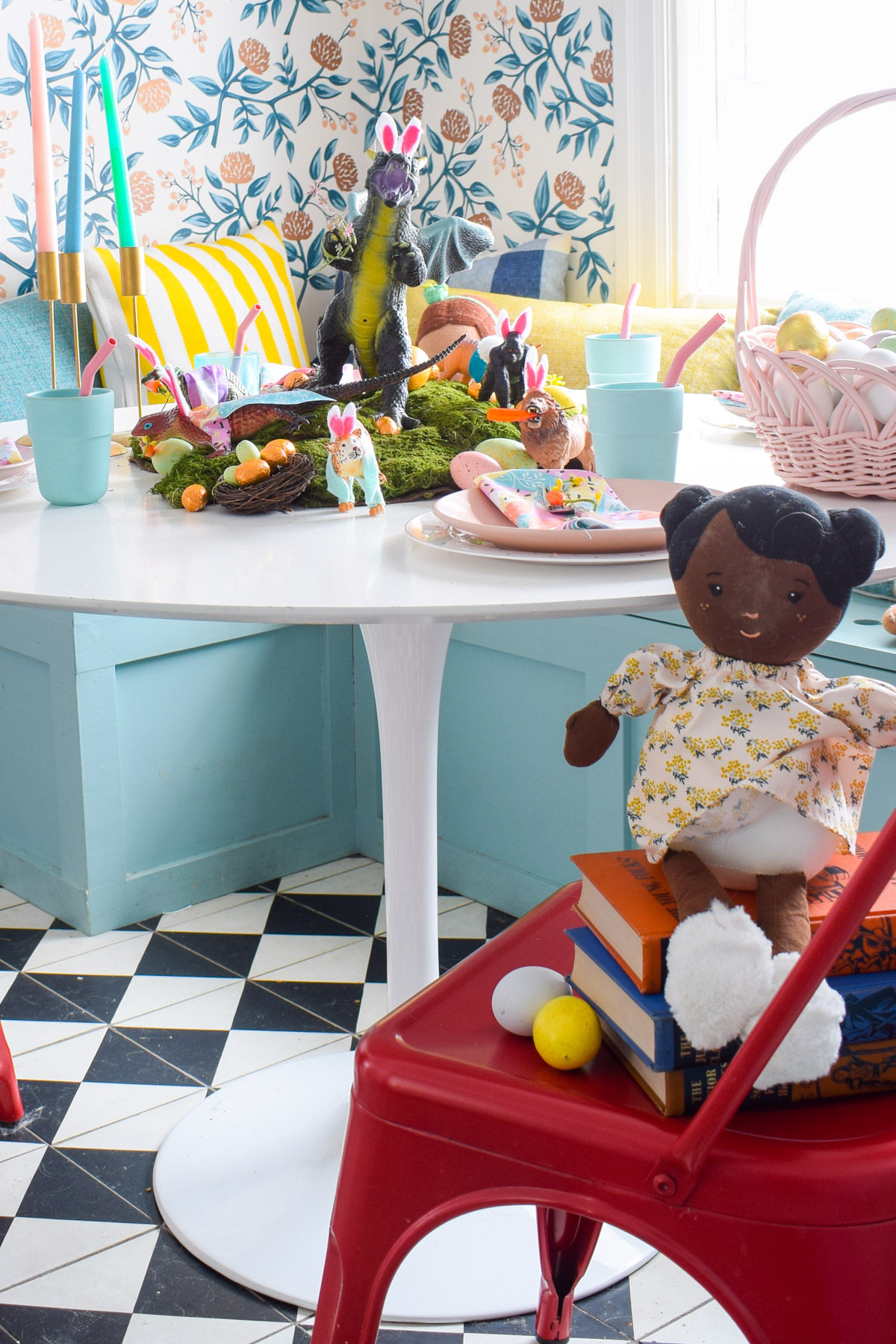 Try my Boozy Easter Bunny Cocktail for adults