Didn't think someone could write a whole blog post about this? Think again! There are so many choices to make when renovating a house, and if you're updating doors and hardware, picking door handles becomes an oddly existential choice when looking holistically at your home.
I've laboured over door hardware choices before, and where this really started, was with the One Room Challenge two springs ago, when we redid our retro glam kitchen. The Myles Leaver from Emtek is the answer to all our modern glam hardware needs.
*Emtek sponsored this post, but all thoughts are my own. Thank you for supporting the brands that make PMQ for Two possible.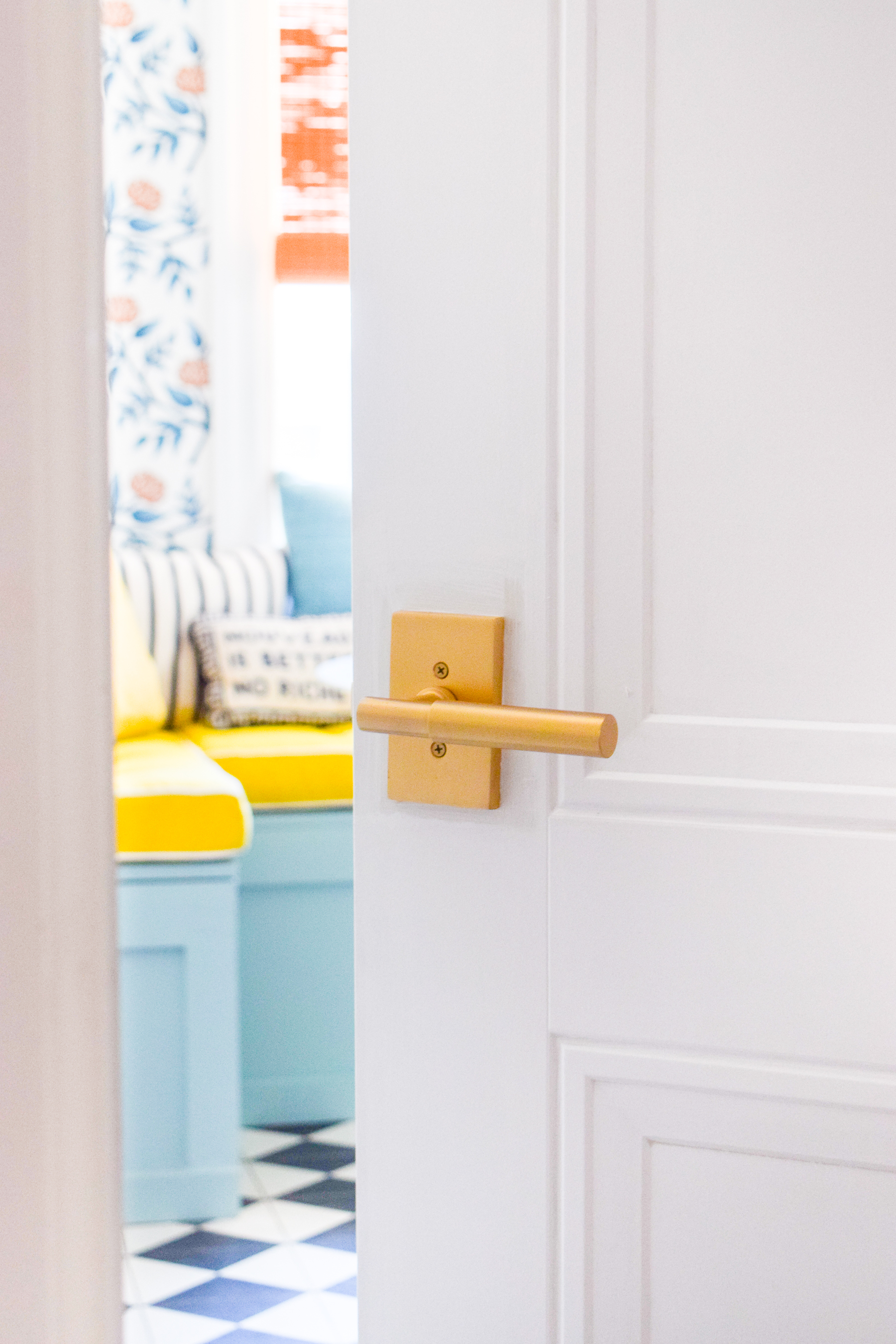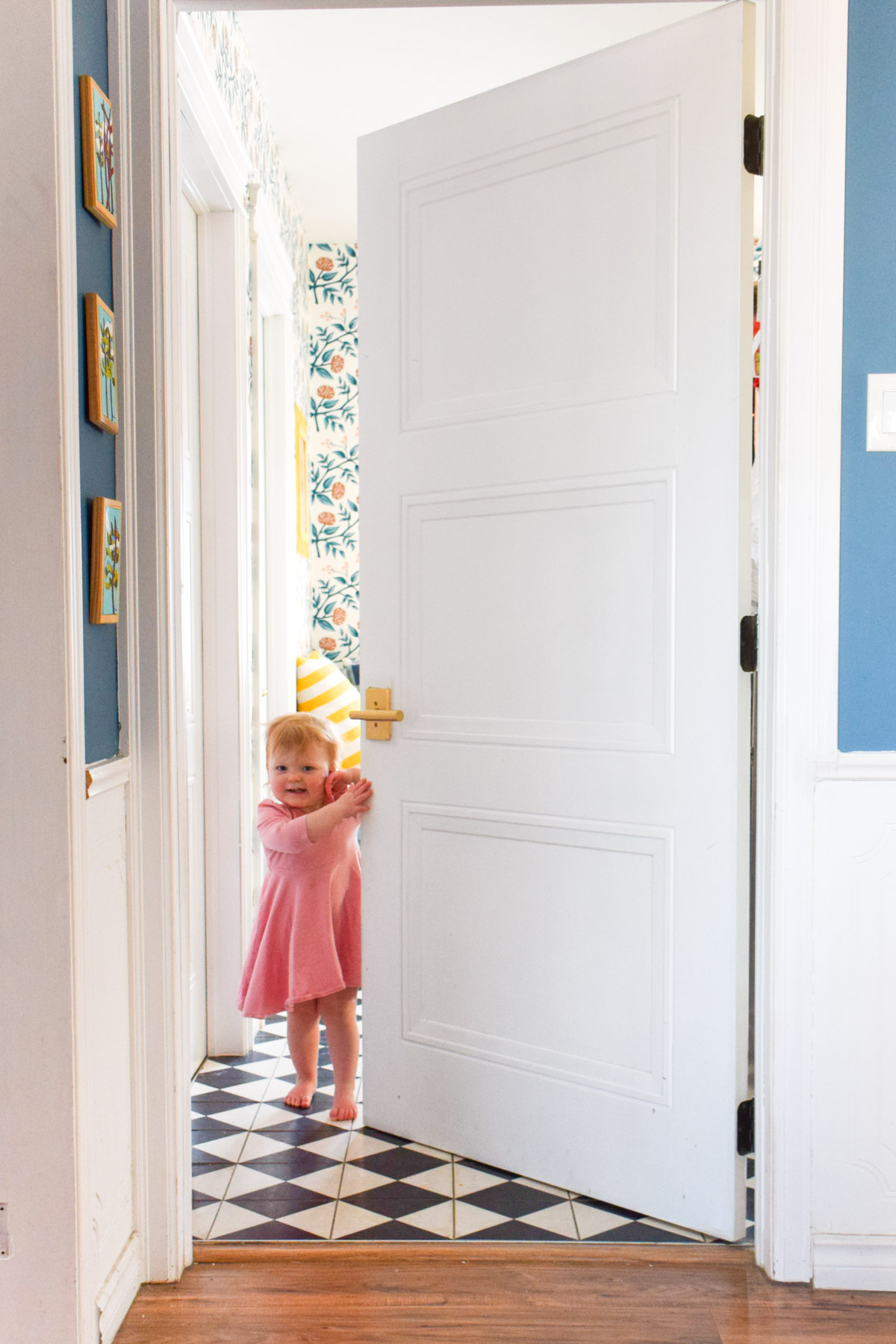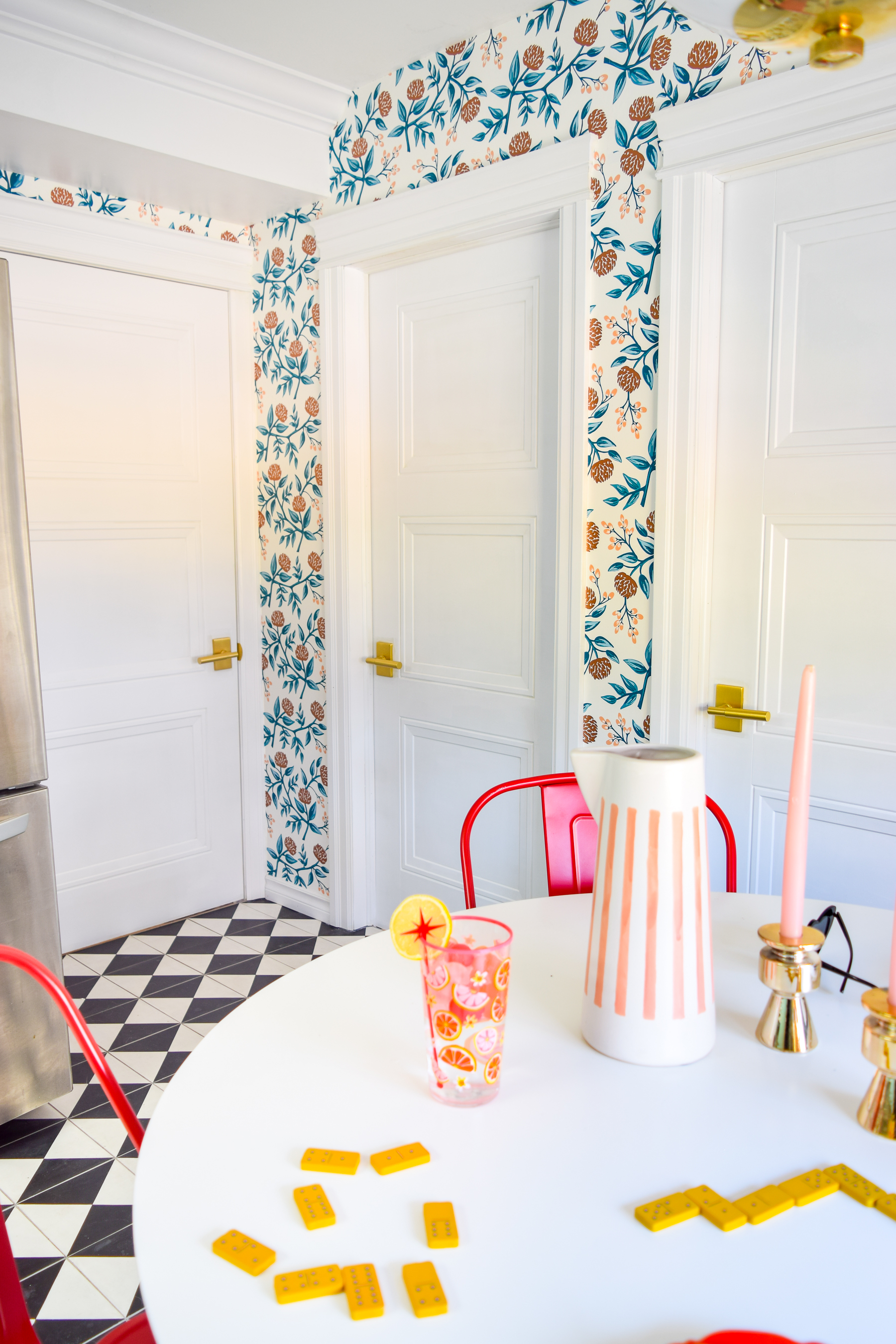 The Myles Door Handle
So while we used the Myles Leaver from Emtek with these doors in our kitchen, when it came time to making choices for the rest of the house, we decided that uniformity was best! It would provide a cohesive approach to our various room decor choices, provide consistency for any future owners, and the satin brass finish with rectangular rosette seemed like a classic choice befitting of this house.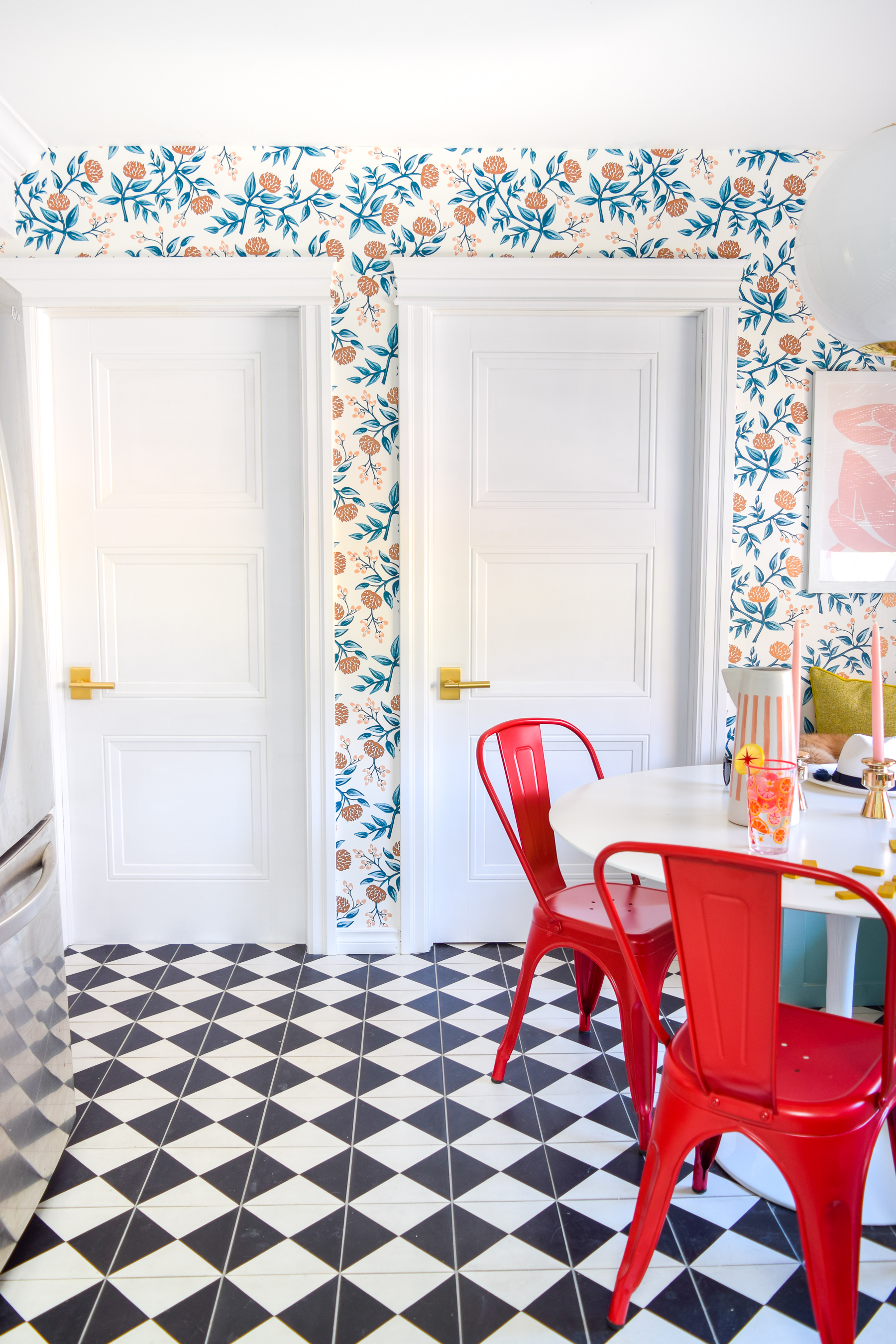 Now that we've completed all the spaces that will be completed in this house, we've got the doors and the handles in place, and I wanted to give you a tour!
It's hard to showcase one door handle 7+ times, so instead I've got some lifestyle scenarios that really show the handles in action, and what its like to look down a hallway with beautiful matching levers, rosettes and finishes *inner bliss. I've also jotted down my thoughts on things to avoid, and why you should make them all match.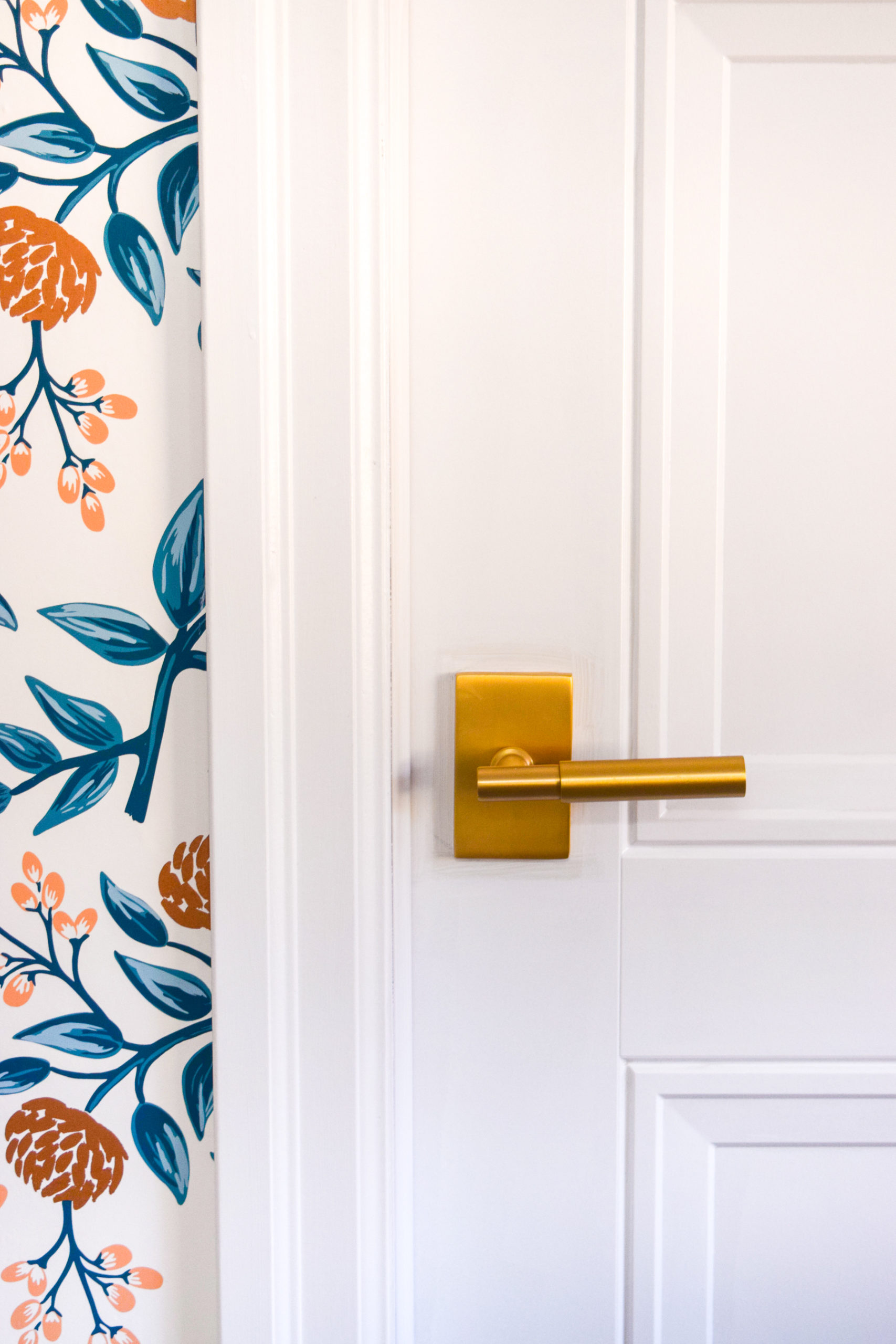 Things to avoid when picking door handles
I brought this up back when we revealed our retro glam kitchen, but if Raptors are a serious concern, maybe knobs instead of handles should be your choice. What it came down to for us, was the offshoots of the functionality, and our needs. We needed a system that would work for us (i.e we avoided knobs because they didn't work for us).
Why we chose a door handle instead of a knob
All kidding aside, choosing between a handle and a knob is a choice few think they'll ever have to consider, so here are some scenarios where a handle is a better choice for interior doors:
you often walk between rooms and need to be able to use whatever you're carrying to activate the mechanism keeping your door closed. i.e drop the laundry basket onto the handle and then push with your hip
door handles are ultimately easier to use than a knob (they require less dexterity) so if that's an issue i.e a child learning, or someone with arthritis, consider a handle
various rosettes (or escutcheons) work better with a handle instead of a knob, and allow for more functionality.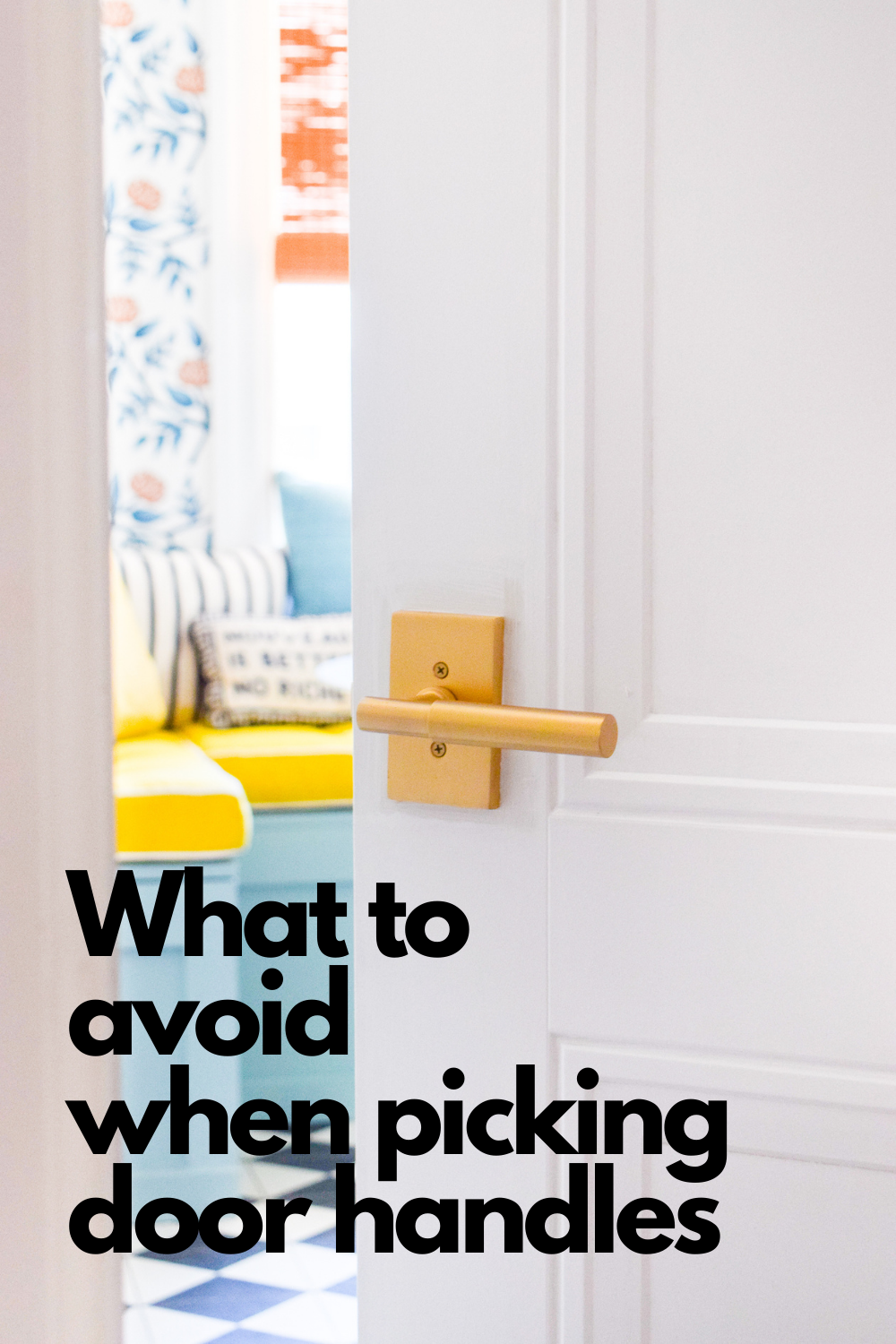 Other things to consider when choosing a door handle
can it be locked from the inside? outside? is that something you want?
how do they look with the rest of the hardware choices in your home?
are they appropriate to the style and period of your home?
Why we made all our door handles match
This checklist is short and sweet, get ready:
it looks better
it looks better
it looks better
Kidding, here's the real list:
it looks better
it creates cohesion across various spaces in your home (it's like flooring, stick to one or two!)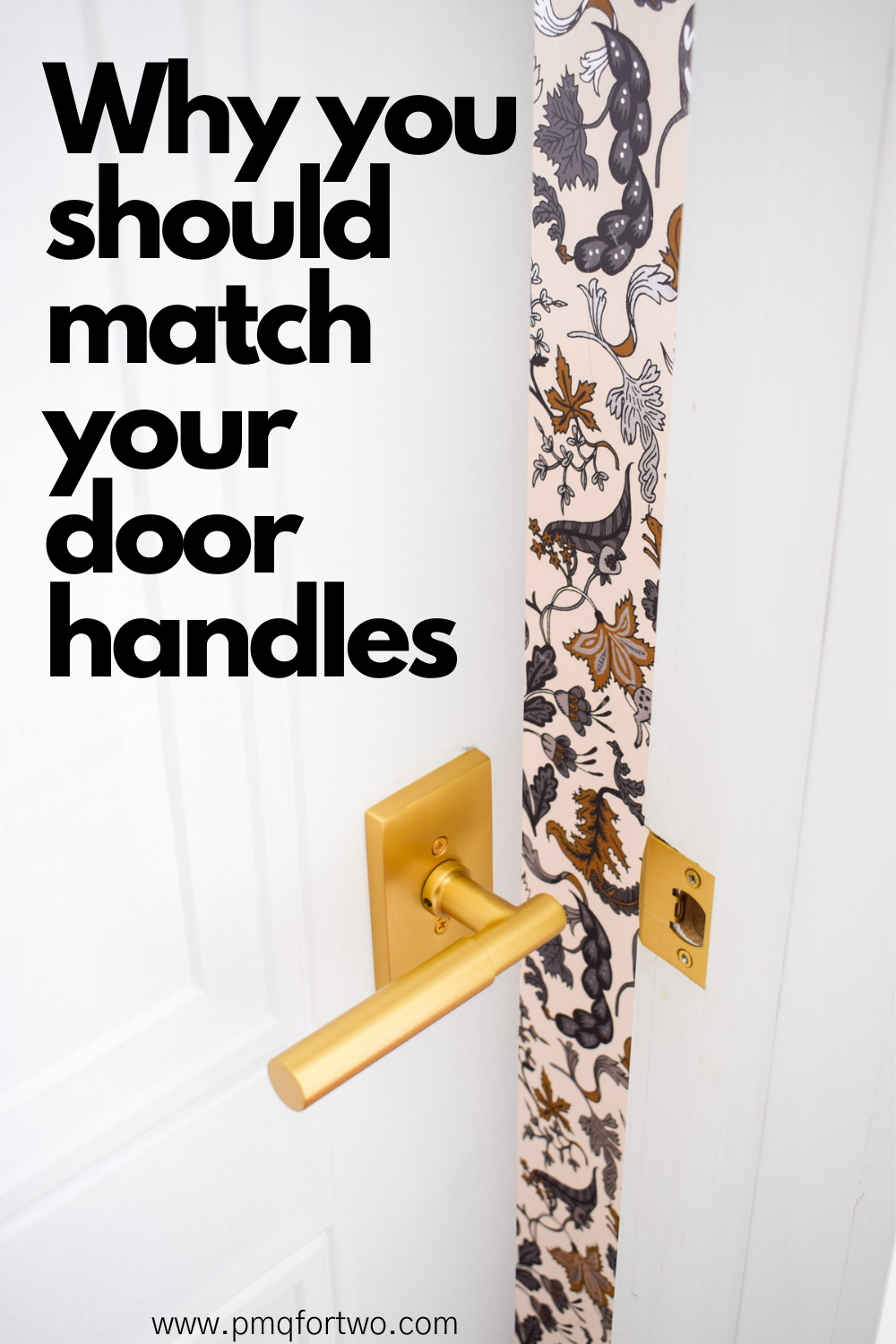 We've had the upstairs kitchen ones for almost two years now, but getting to the basement was a gargantuan effort (see MCM Wet Bar) so we're just happy we finally got to swapping the doors and adding the new Myles Leaver from Emtek
I think the white + brushed brass combo isn't going anywhere soon, so it looks fabulous against all our rooms (and hallways).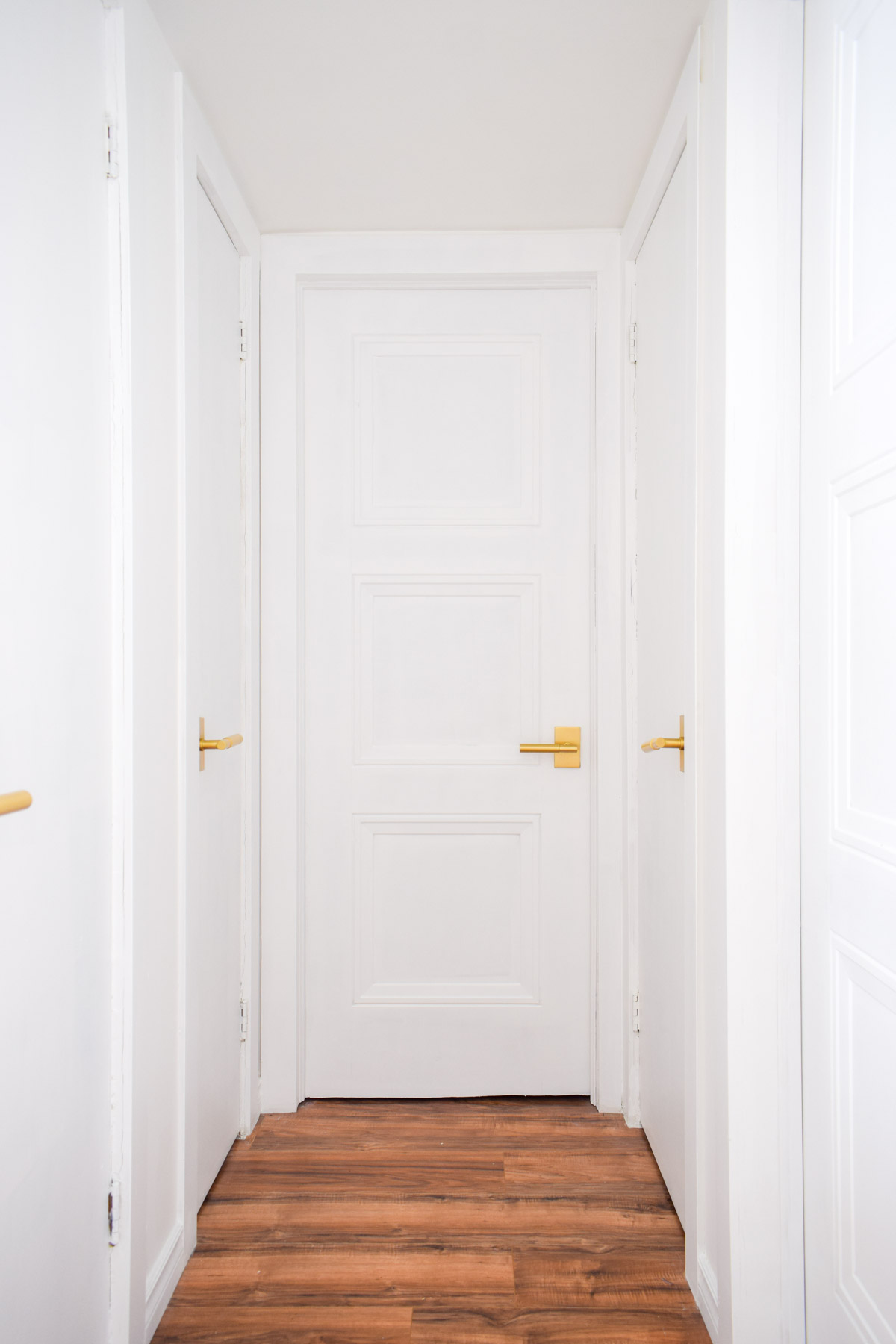 This is a hallway in our basement that leads to Dan's office and the full bathroom down there. It's not a blog space, so we never show it off, BUT you can clearly see the effect of having matching hardware in any space – it's cohesive and really turns what could be a bland space, into something cohesive and a little jazzy.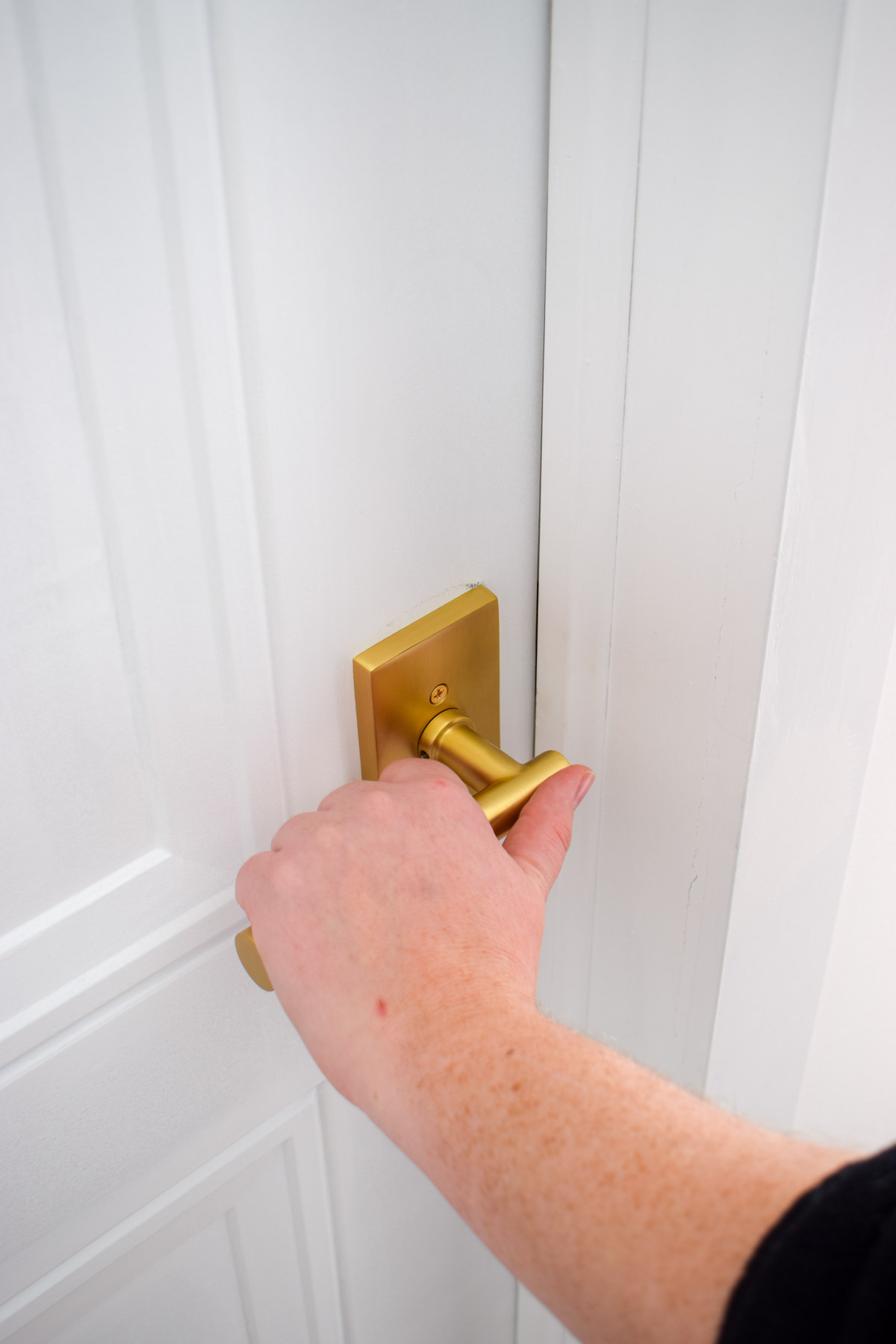 Door hardware – make the right choice because it's part of more moments than you'd think.