Remember my DIY Heart Shaped Elbow Patches? Next-up in my series on refashioning sweaters aka how I'm getting better at sewing, is my tutorial for a DIY ruffled sleeve and collar addition.
Making a pleated ruffle doesn't have to be hard. It can be pretty straight forward once you understand the basics of it.
JB graciously helped me model my pleated ruffle collar and sleeve sweater.
How to make a pleated ruffle
It's dang easy! You just need to understand the mechanics. Start by cutting the strip of fabric you want to ruffle.
I did enough for a collar, and for two sleeves (3 pieces total).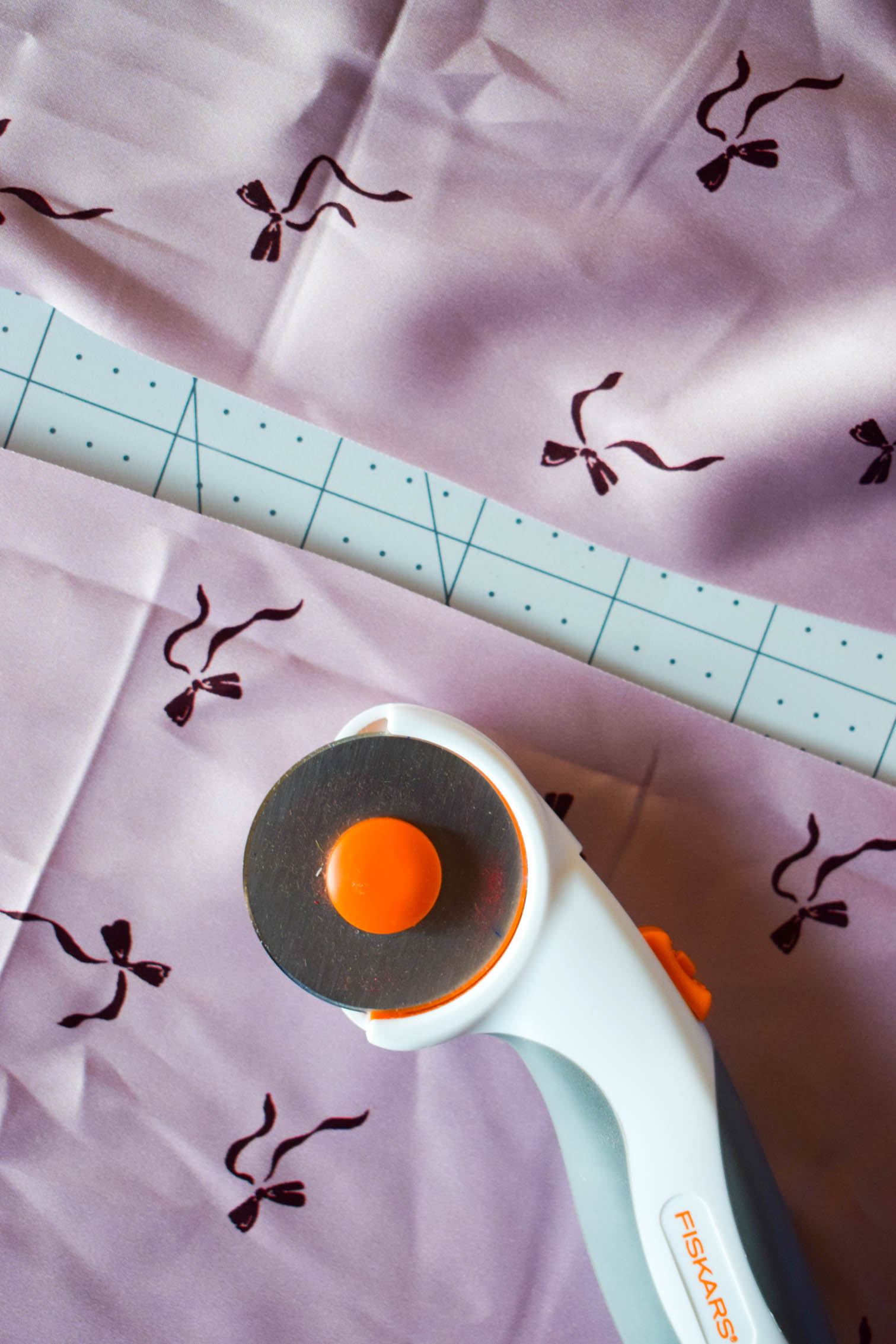 Next, using fabric pins, place three 1″ apart. This will create a 1″ pleated ruffle. In the image below, I have a black, green and white pin to make it easier to see.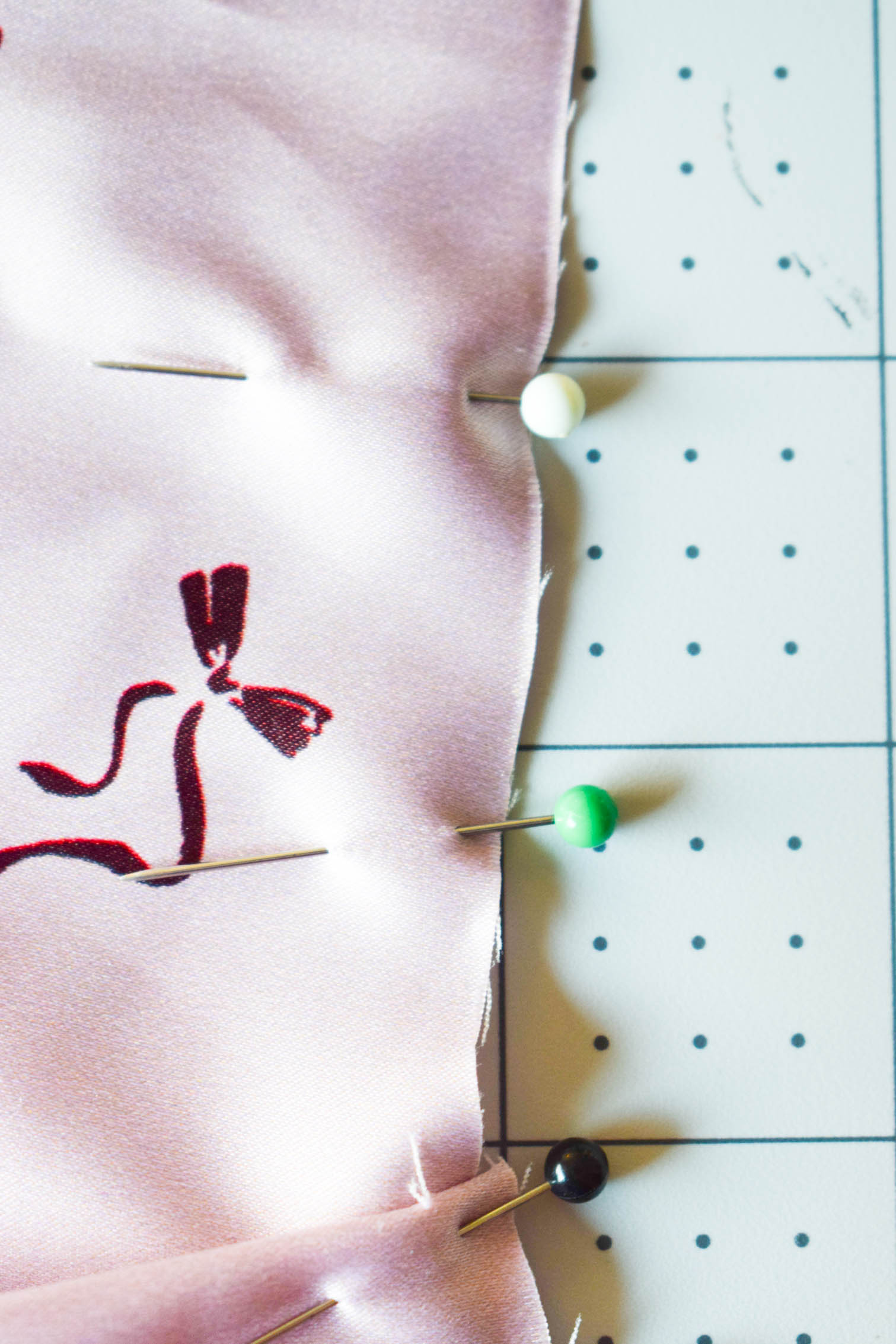 Bring the green pin up to the white pin, creating a fold over effect. Then pin the fabric in place. Repeat the length of the fabric.
You'll notice that the blue pins are currently holding existing pleats.
When the process is done, you should have a piece that looks something like this.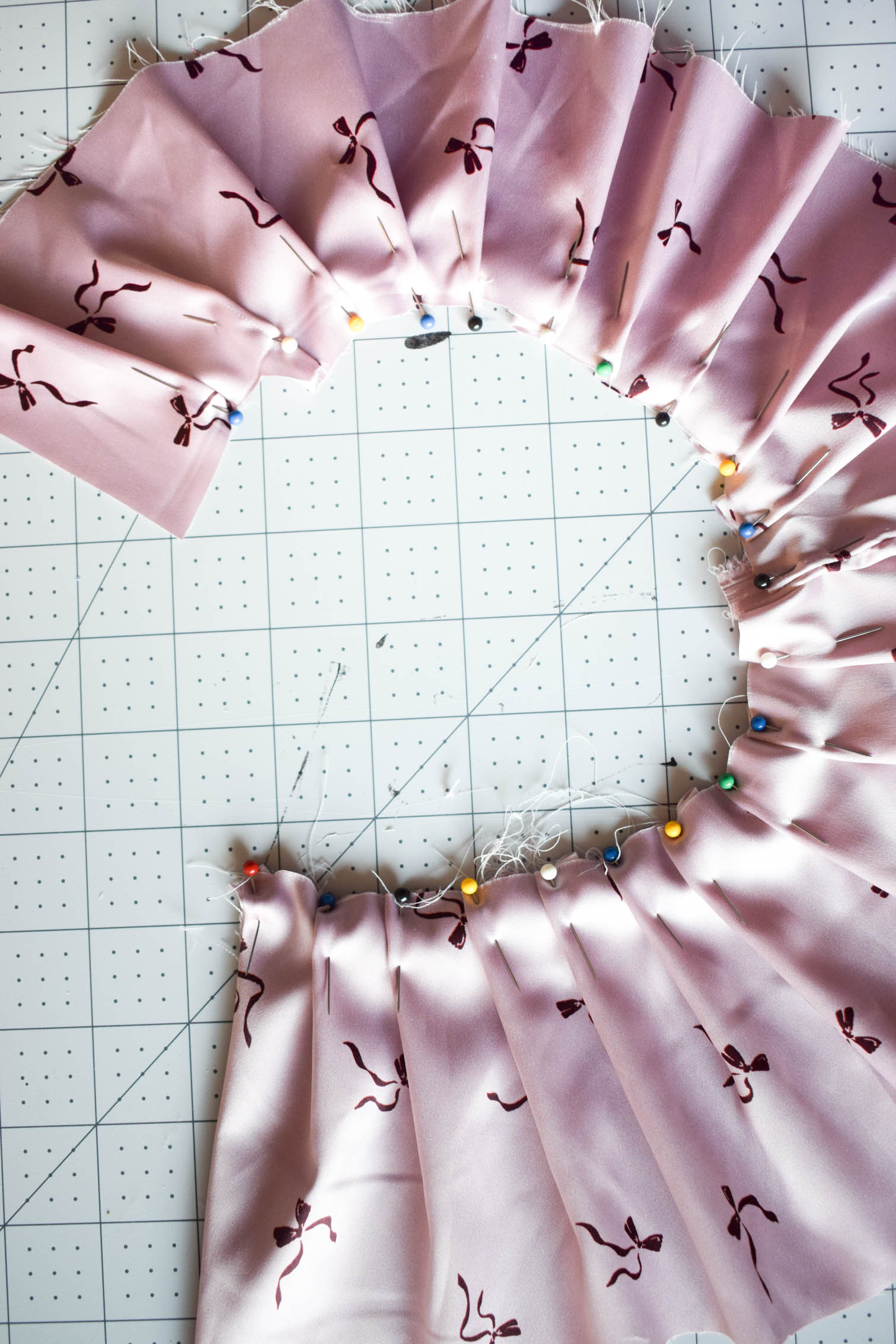 Next, using your sewing machine with a standard foot, sew along the top of the pleated edge. I recommend leaving a 0.5″ seam.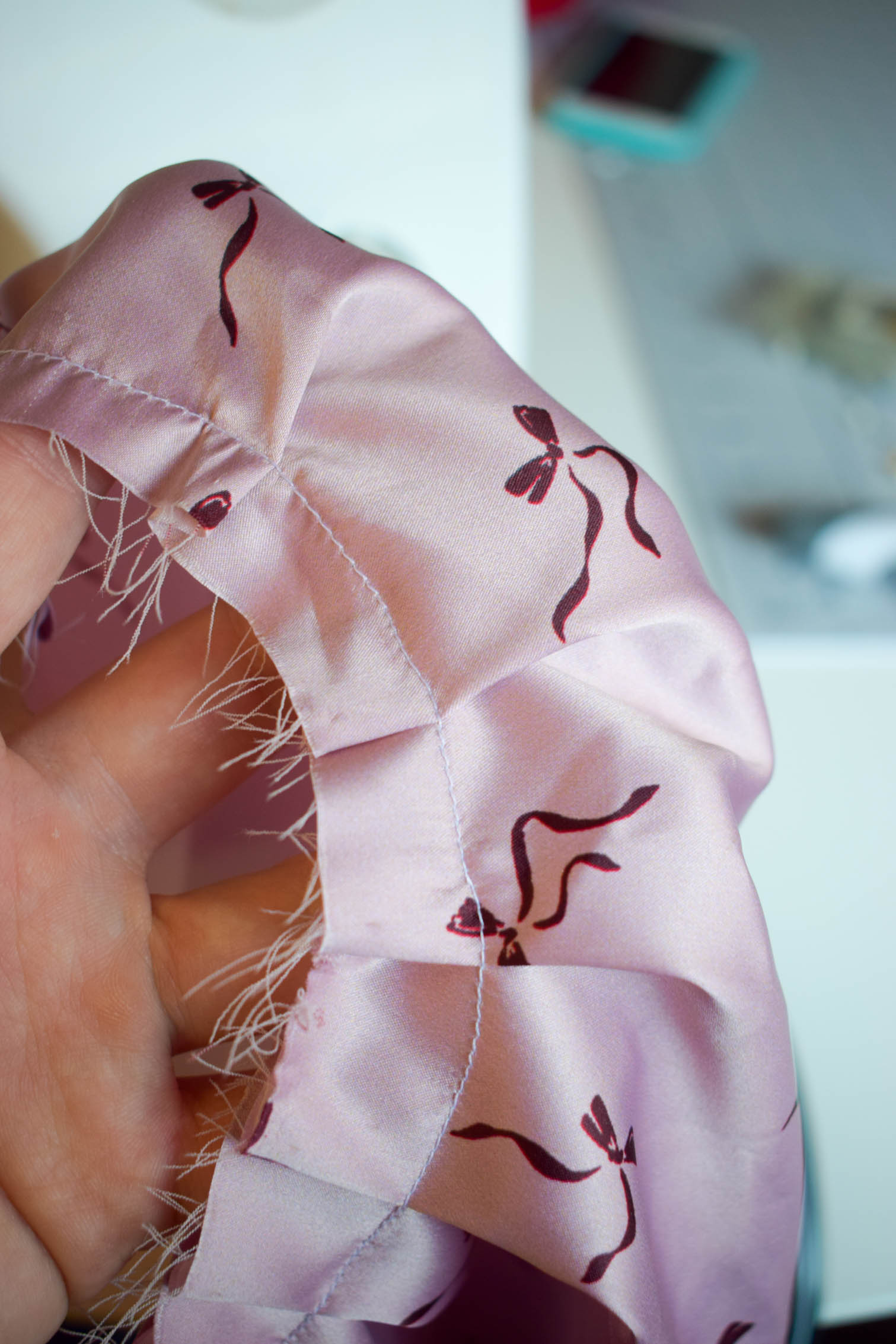 Adding pleated ruffled cuffs
On the sleeve pieces, you'll want to sew a seam on the other side of the pieces, before then sewing the circle closed.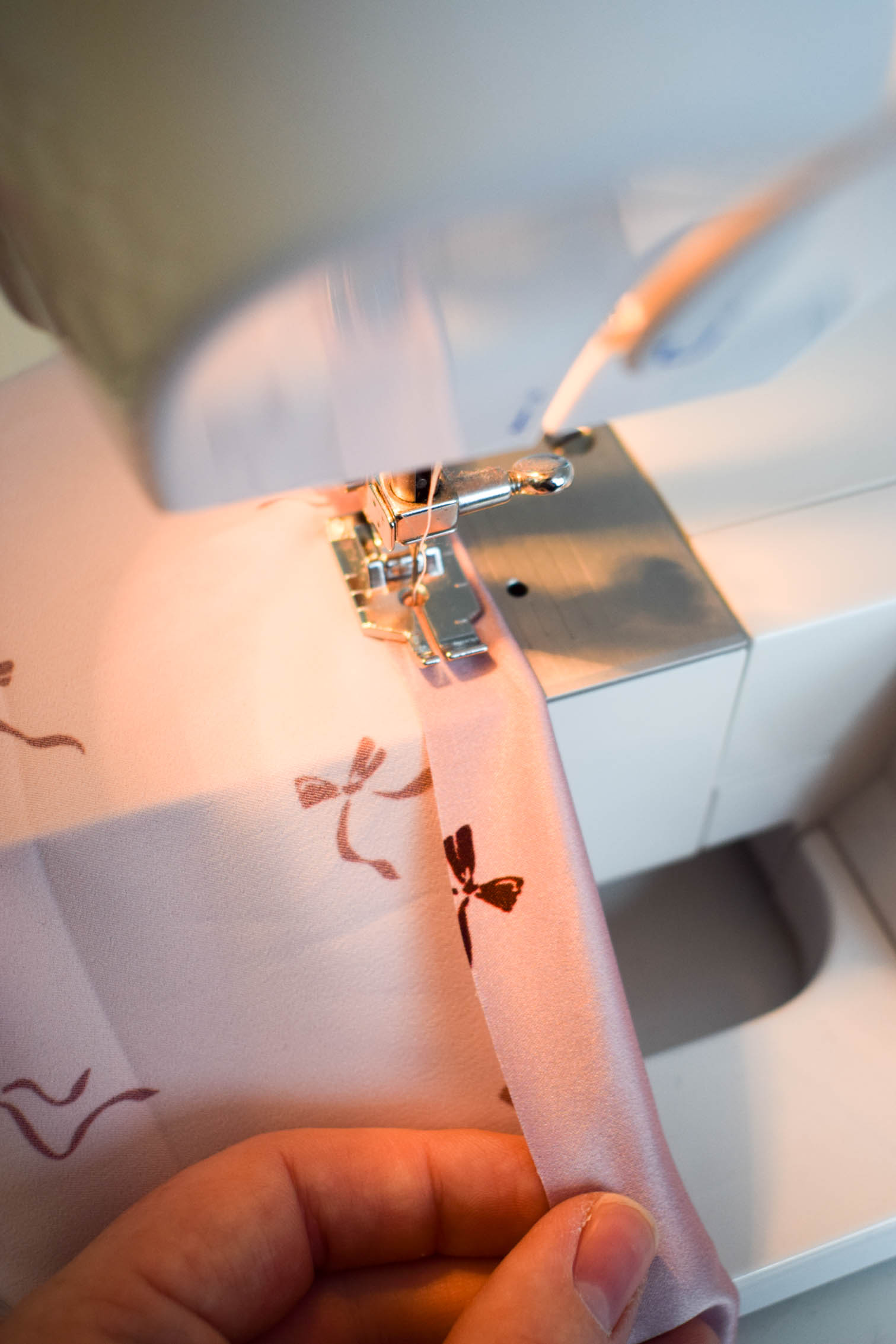 Once the individual cuffs for each sleeve are sewn, flip the sweater inside out, and sew the pleated end to the sweater cuff.
I did the same thing on the collar, and then added little black bows to pick-up on the bow in the fabric pattern.
DIY Pleated Ruffle Cuff and Collar
I'm super pleased with how it turned out. I think the pleated ruffles add a big of romantic flair to an otherwise plain sweater.