You know those lovely oven mitts with the manicured hands that you see in my kitchen posts? Well, I FINALLY made my own version! And these DIY oven mitts will actually stand up to the oven, unlike the decorative ones I found. So if, you've been wondering about your own, this is the tutorial for you!
Catch our Retro Glam Kitchen reveal, my easy heart coffee mugs, my colour blocked kitchen canisters, and my Kitchen Aid mixer decal.
Because I love a simple DIY, and you do too, this one is perfect for a quiet weekend of crafting (or even just 15 minutes).
You can find everything you need at the dollar store or in the craft store, and who knows! You may already have everything you need. I had everything except the spare oven mitts, so I grabbed those for a buck or two.
How To DIY Oven Mitts
To make these you'll need a pair of oven mitts, felt I chose flesh tone felt, felt for the nail polish (I chose red), and any adornments like ribbon, rhinestones or other. Just make sure nothing is too precious in case it gets covered in food or touches something really hot in the oven.
All you're really making here are the felt hands, so start by folding your flesh felt in half, and tracing your hand, before cutting out the two hands. I folded the felt and cut both pieces at the same time so that the hands would be the same.
In retrospect, I should have chosen a pinker felt because this one is too pale, but hey! ya live, ya learn.
Next, I cut out all the nails in red, and a wrist (so that I could add bracelets to the wrist)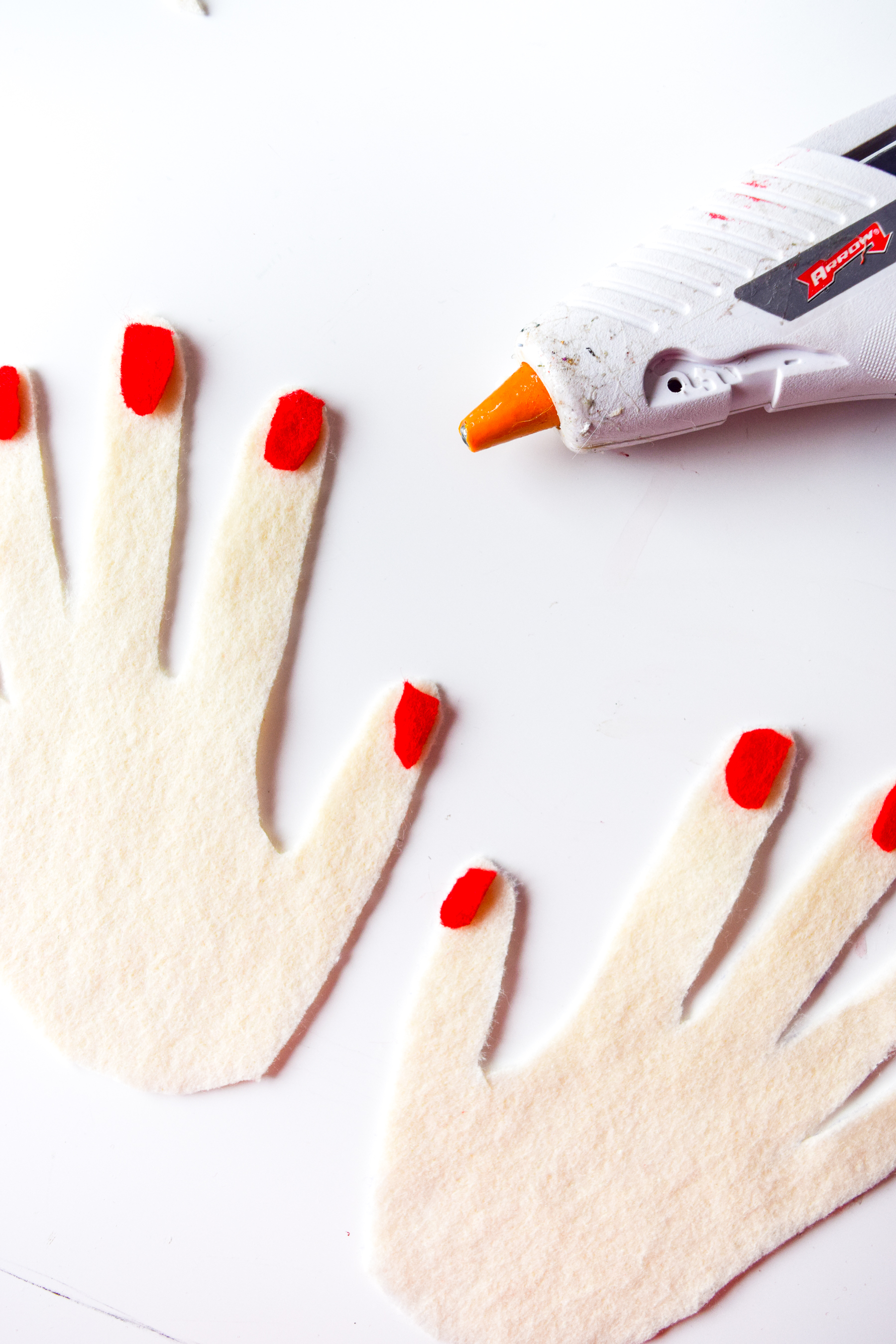 I hot glued the nails to the hands, before hot gluing the hands to the mitts. Easy peasy!
I added fun things like the bracelets and rings to add some extra sparkle. Might as well be extra AF while baking or making dinner eh?
Using your DIY Handy Bejewelled Oven Mitts
Now that our retro glam kitchen is complete, I can take all the time in the world to bake! Who am I kidding, I make reservations and cereal when Dan's away. BUT, if I was going to make anything to appease my pregnancy cravings, I'd make cherry danishes with lots of frosting.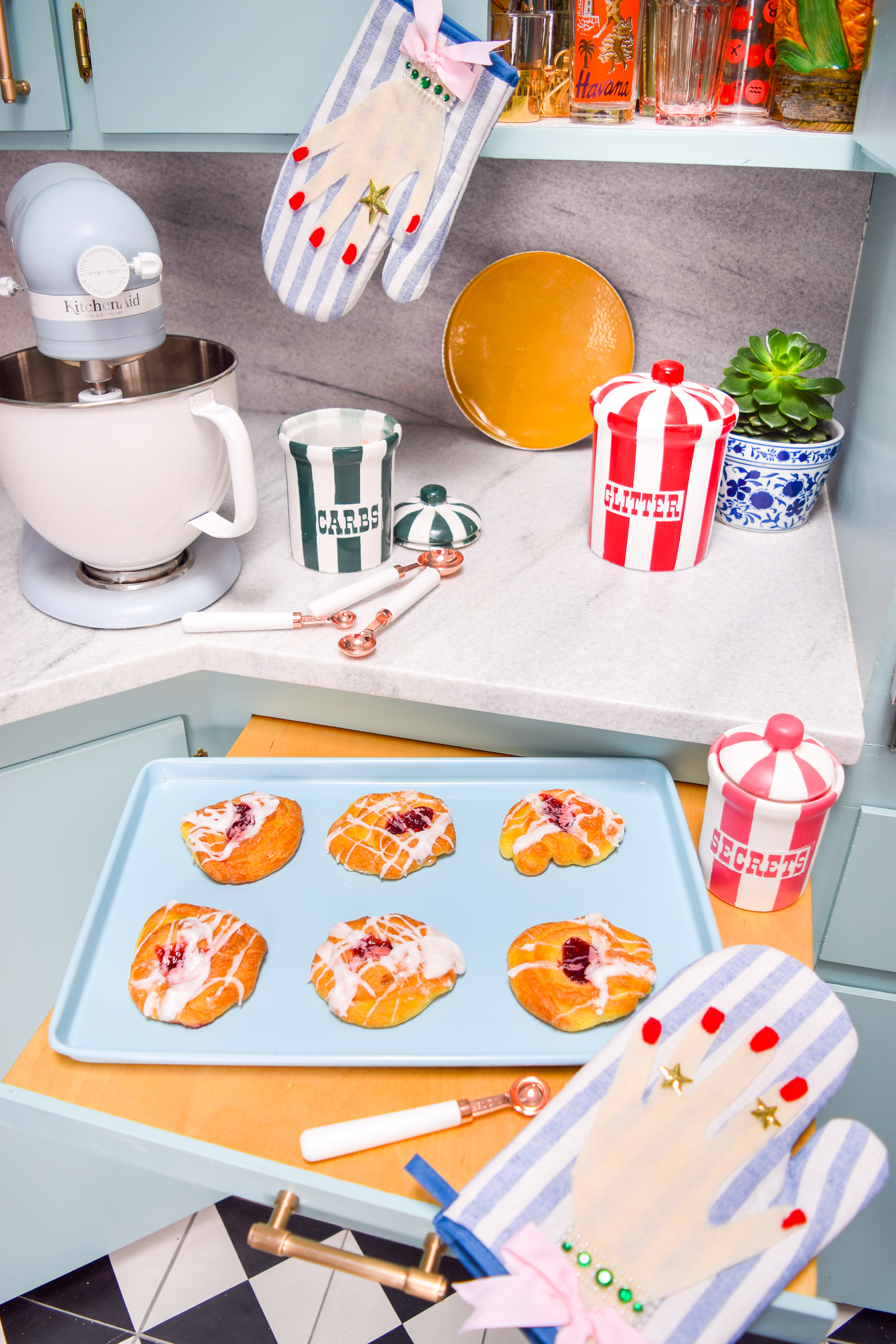 Do you like my DIY Jonathan Adler Vice Jars? I made them myself a few years ago, and they have held up beautifully! I think I'm finally moving them to the kitchen, so I'll have to give them a good clean before using them with anything food related.
Admit it though, they look fab next to my new DIY oven mitts, especially in the kitchen. It's funny how all you need for one project, is for an entire space to come together first! lol