What if Alice grew up, refined her taste, and stopped stacking tea cups in a wonky tower – she's wallpaper this retro bathroom to look like this. Our Alice in Wonderland Bathroom is actually a guest bathroom, and it's our way of biding time until we do a full gut in a few months. Make sure you check out the Guest bedroom blue and foret makeover.
How to remodel a bathroom on a budget
* Hygge & West sponsored this post, but all thoughts are my own. Thank you for supporting the brands that make PMQ for two possible.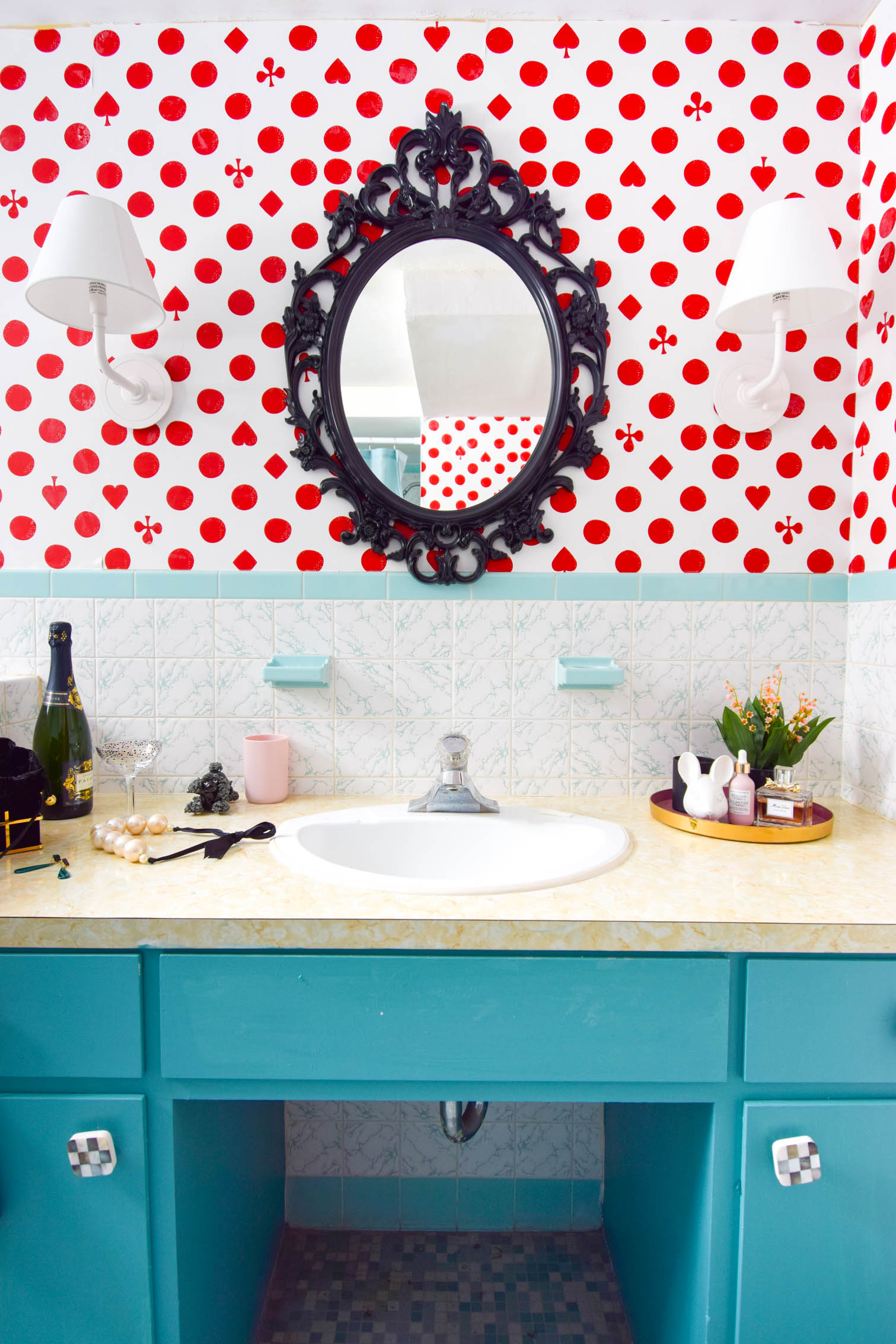 Alice in Wonderland Bathroom
This bathroom is in good form compared to the others, so it only needed a coat of paint and some wallpaper to dress it up while we save-up for some major bathroom renos.
I worked with my faithful friends at Hygge & West on one of their new patterns – Cards, in red.
The bathroom Before
Remember when my mom came up in late November to help me out while Dan was in the field? We tore down all the wallpaper in the guest bathroom, and this is what it looked like after that.
The tiles are still in pretty good shape, but the entire space will need an overhaul when we eventually renovate it.
Wallpaper and paint are the perfect band-aids for this fully functional space.
It all starts with this wallpaper. The Cards pattern immediately reminded me of Alice in Wonderland, and I love it. I know Hygge and West has shown it with different styling, but something about the blue and red felt playful and bold for a bathroom.
When coupled with the right accessories, it feels just right for a guest bathroom. Kinda fun and kinda quirky.
Bathroom Lighting
If you recognize the SIGNATURE NO.1 MDS601-WH from the Mark D. Sikes Collection from our Mud room and Laundry room, you've got a good eye! We had originally acquired 4 for that space, but only ended-up using 2 because of the lay-out.
I saved the extra 2 for down in the guest bathroom, and I think they work perfetly. They're simple, clean, and provide marvellous ambiance lighting.
Blue Bathroom Vanity
Do you remember this summer when I was painted our master bathroom vanity green, while 9 months pregnant because I didn't want to live with that awful beige colour until the next spring? Well, I hit a similar threshold in the basement bathroom and painted it with remaining Semi Precious MQ6-6 from the guest room.
It's not a match to the tiles, but that's fine by me!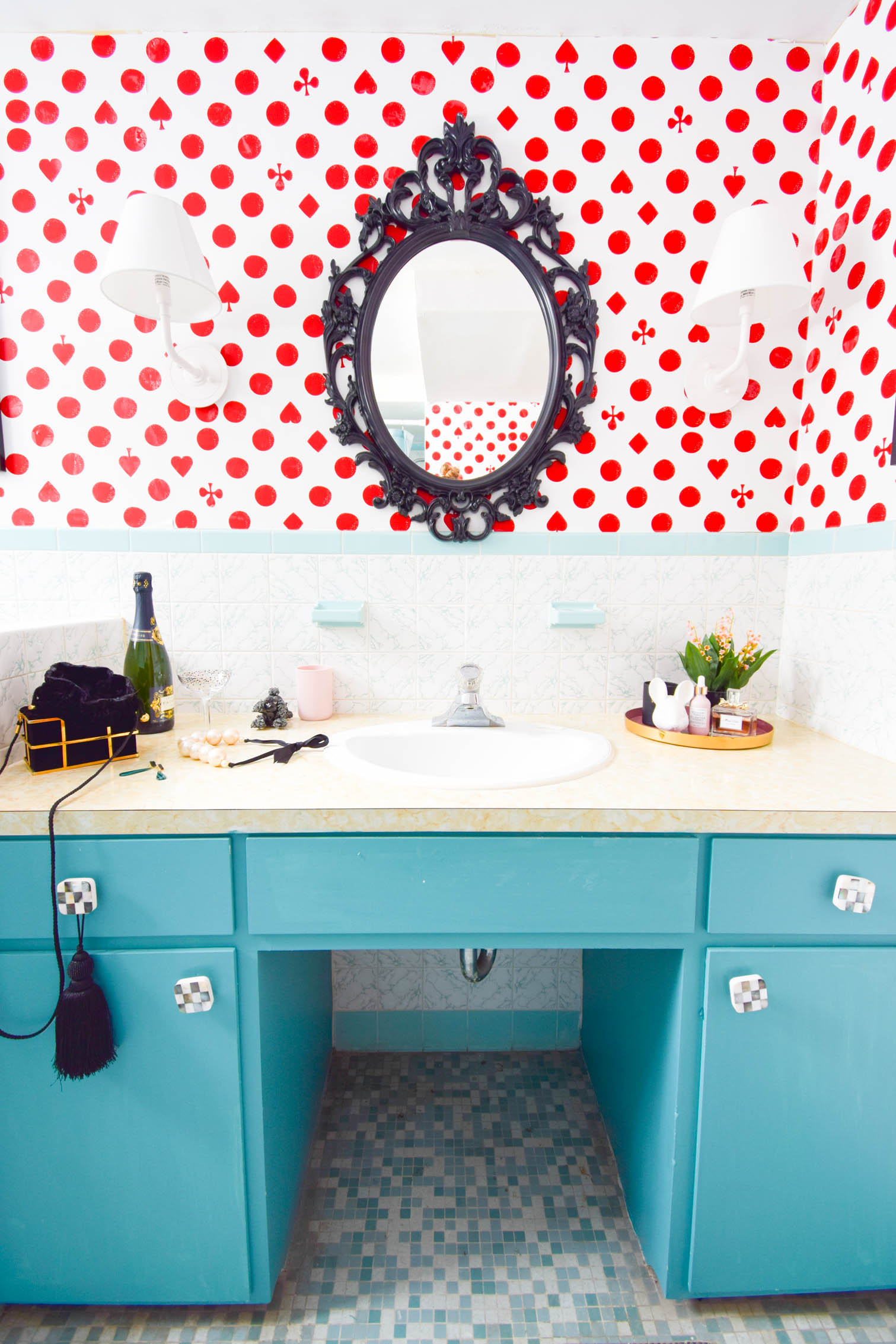 Alice in Wonderland Decor
And because this IS called the Alice in Wonderland Bathroom, I wanted to point out the decor that makes it work! We've got bunnies, checkerboards, the suite of cards, and some other little touches that bring the space together, like a perfume bottle or two.
I can't wait for the day we can make it over completely, but in the meantime, my little Alice in Wonderland bathroom looks fantastic!