I'm feeling summer in my bones. Wether it actually arrives is another question, but for now it can't be stopped when it comes to decor and DIYs. I painted some awesome // plaid & lemon glasses // last week and put together our summer patio with // painted patio tiles //, and now I've got some summer cocktail napkins ready for entertaining. these were easy to put together, colourful, and a great addition to any summer bar cart.
It's actually quite simple to make these, just like any of the other napkins I've made, like my // DIY monogram napkins //, and my // original cocktail napkins.//
Materials for Summer Cocktail Napkins
1/4 yard of fabrics in your desired patterns. I love gingham for summer, so I used a purple and green, as well as some of the cool Cotton & Quill samples I bought earlier this spring. Crocheted daisies are optional.
Sewing Machine
Iron + Ironing Pad
Ribbons + Trim
Hot Glue Gun
Step 1: Start by cutting the size you want for the napkins. I eyeballed it for my first piece, and then made all the others the same size. It was simple and easy. When in doubt, use the paper folding technique you use when you want to make a square from a standard sheet of paper (aka fold a corner up until it hits the edge)
Step 2: Using a sewing machine, hem all the pieces so that they make a tidy little square.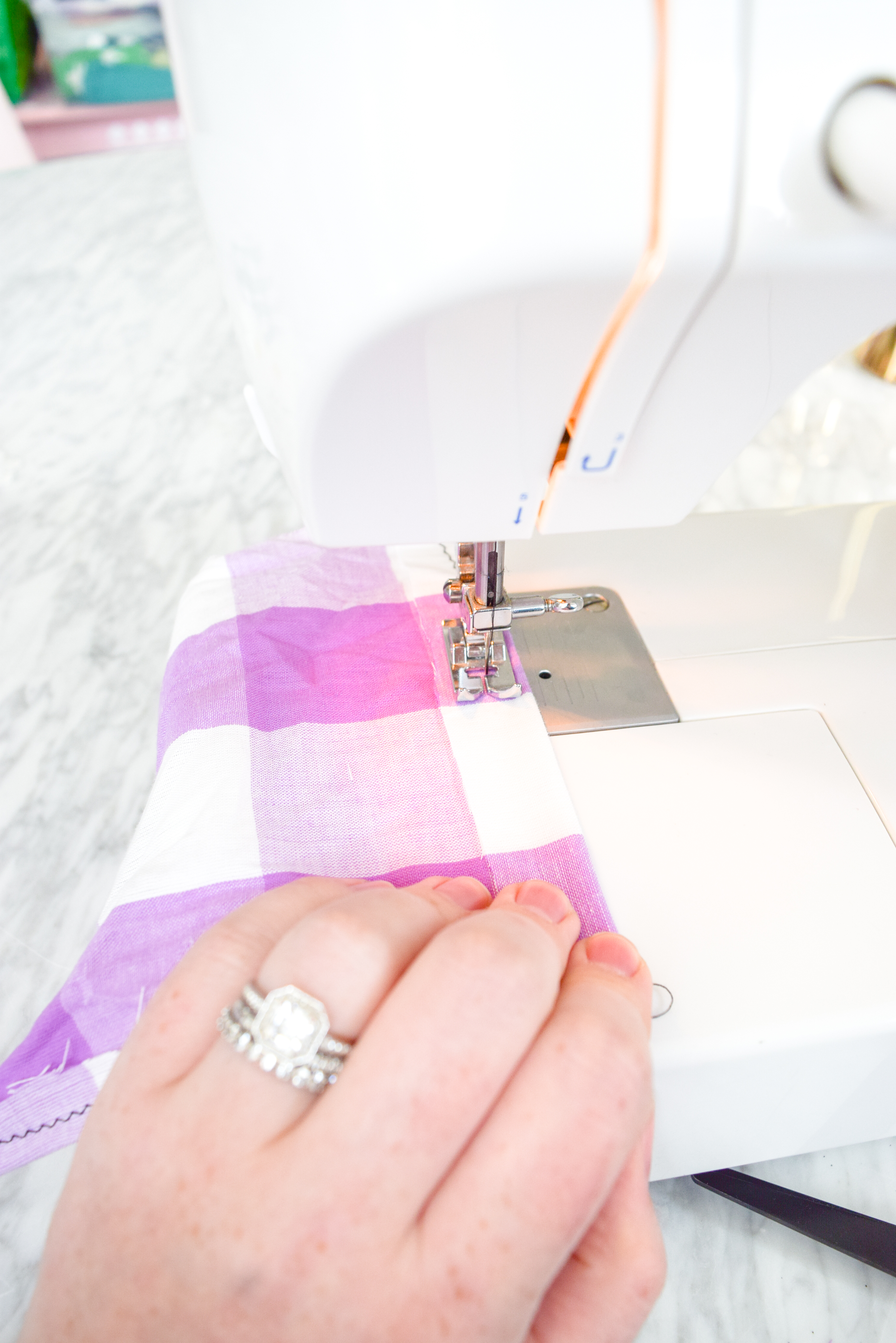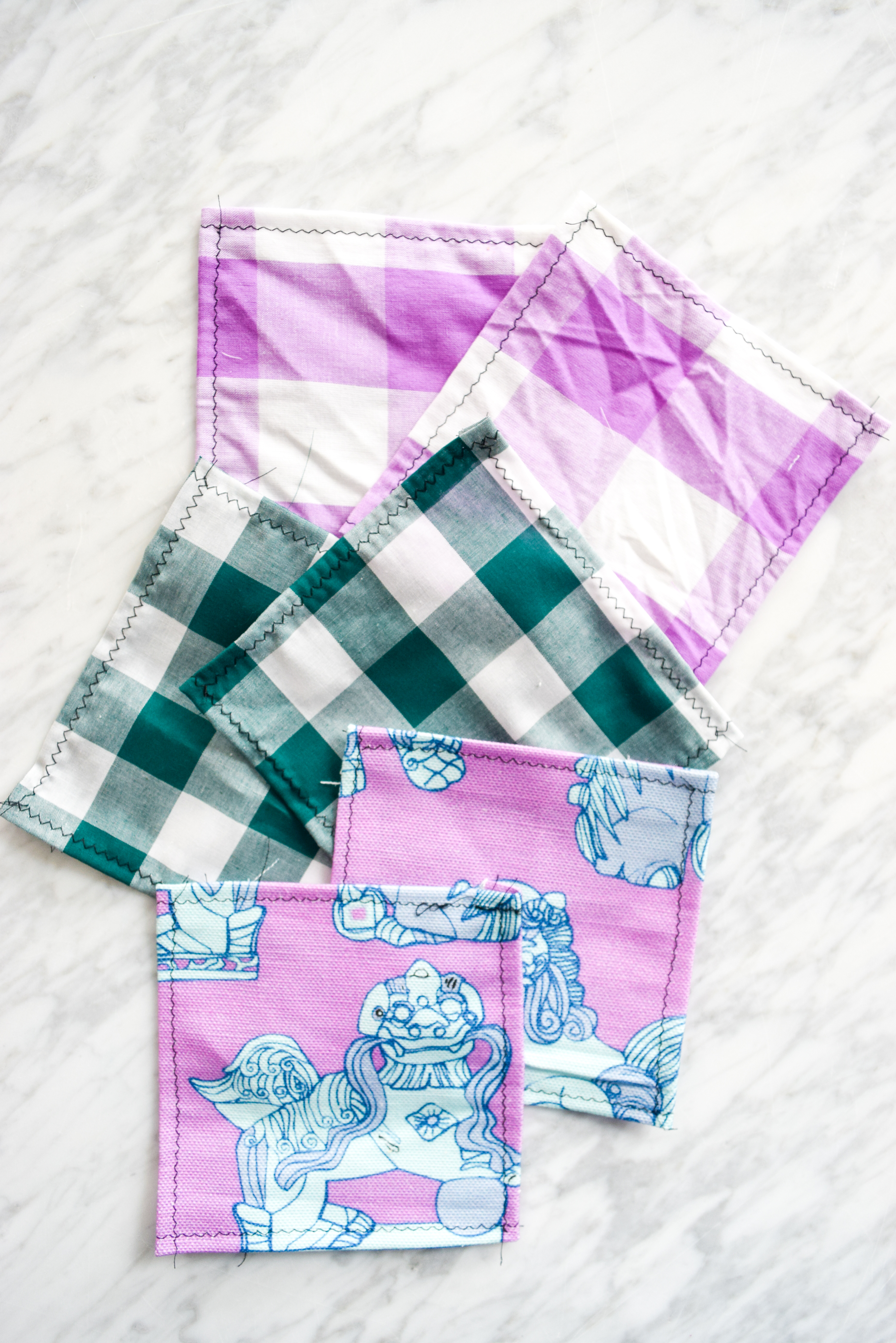 Step 3: Using some ribbon and trim, deck-out your summer cocktail napkins! I added a little scarf to one of the dragons, added a yellow pom pom trim to one of the purple ginghams, and then turned the daisies into flowers on the corner of the others.
For the daisies, I used a lovely Kelly green green ribbon to act as a stem and leaf. I glue them to the back of the daisy head, and then glued it to the corner of one of my summer cocktail napkins.

My summer cocktail napkins are SO easy to put together, and just require the right colour combinations. So let lose! Chose patterns and shades that will compliment your entertaining gear, and get to it.