Winter weekend brunches are fab and all, but so is a spiked coffee. And because January feels like it can drag on into March (longest month of the year anyone?) I figured a Salted Caramel Cinnamon Pancake Coffee was in order. *Sip Responsibly*
Check out my Toasted Marshmallow Salted Caramel Coffee & my Whiskey Peppermint Mocha Frozen Hot Chocolate & my Cinnamon Toast Coffee Cocktail & my Spicy Hot Chocolate with Homemade Marshmallows.
*Jackson Morgan sponsored this post, but all thoughts are my own. Thank you for supporting the brands that make PMQ for two possible.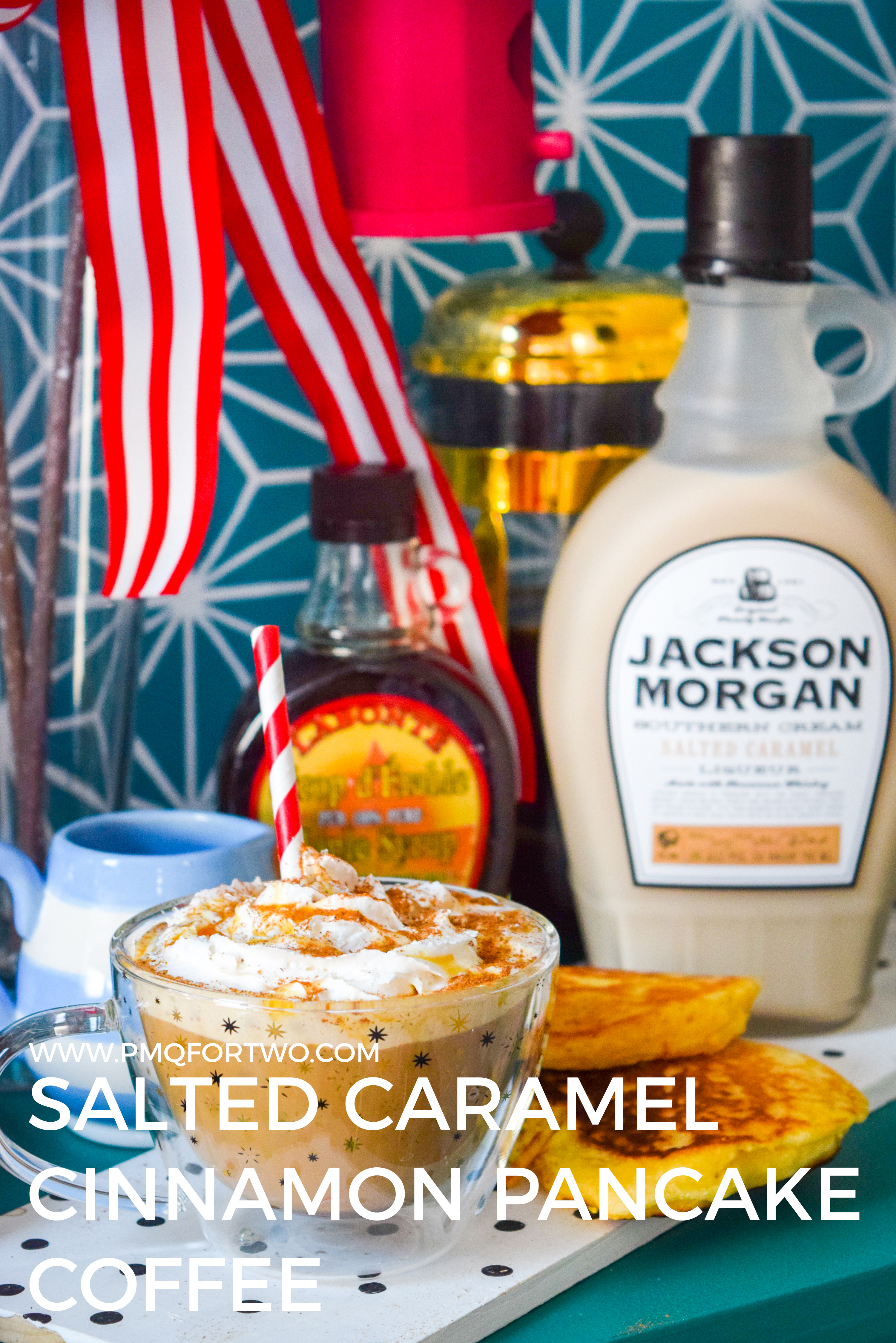 When it comes to my cocktails, this year is going to be off the chain. Having just discovered Jackson Morgan, all I can say is DAYUM this stuff is tasty.Unfortunately it's only available in the U.S., so if you're viewing this from Canada, you need to plan a trip to the border ASAP.
What you need to make a Salted Caramel Cinnamon Pancake Coffee
This one is real simple: Jackson Morgan's Salted Caramel Whiskey Cream, Coffee, whipped cream, maple syrup (or reduced Salted Caramel), cinnamon, and old fashioned pancakes.
You ready for this? Fill your cup with coffee, and then add a 2oz shot of Jackson Morgan's Salted Caramel.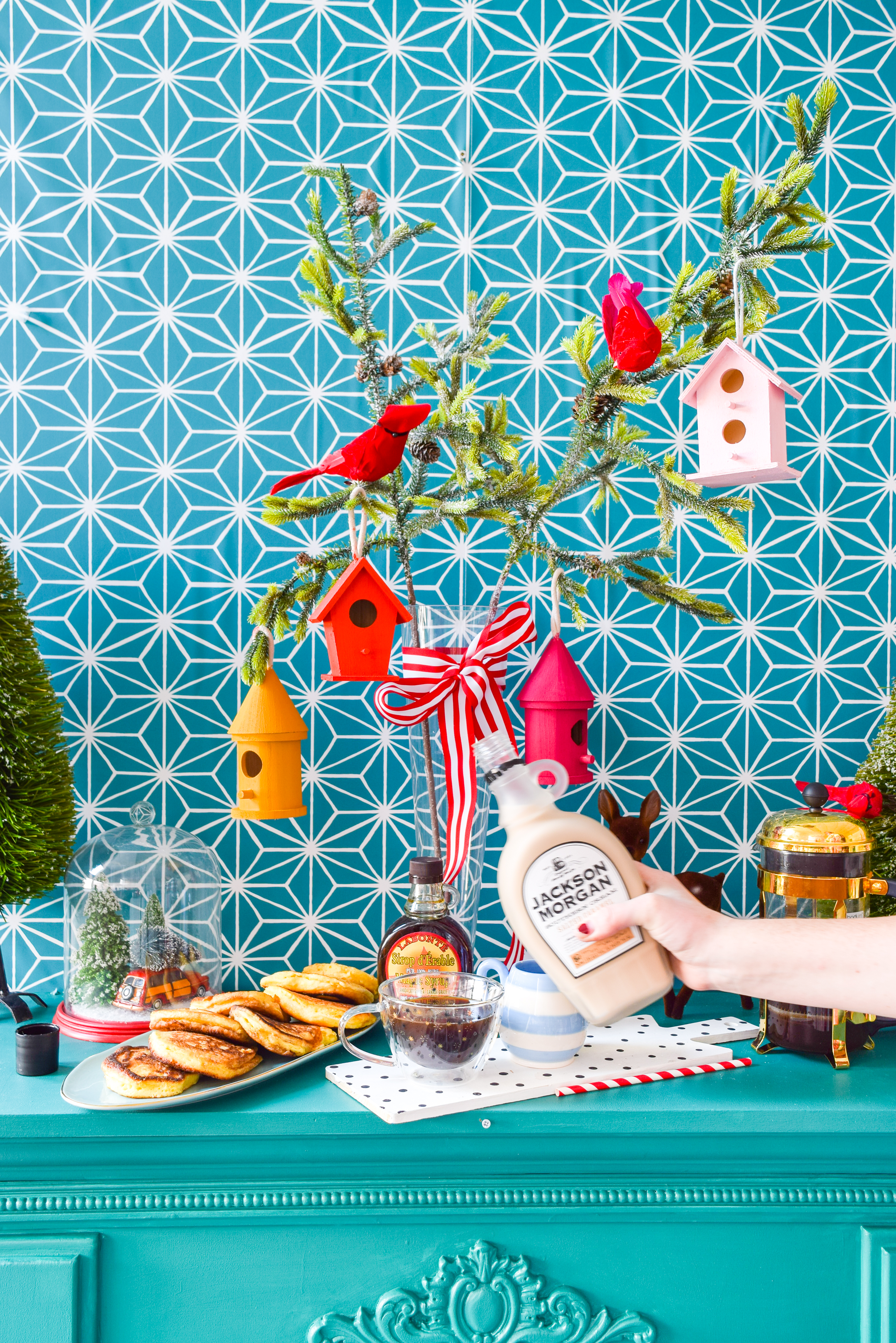 Top it off with a generous portion of whipped cream (for a can or otherwise), and the drizzle with maple syrup before sprinkling a dash of cinnamon on top. For the record, I snack on whipped cream like it's my J.O.B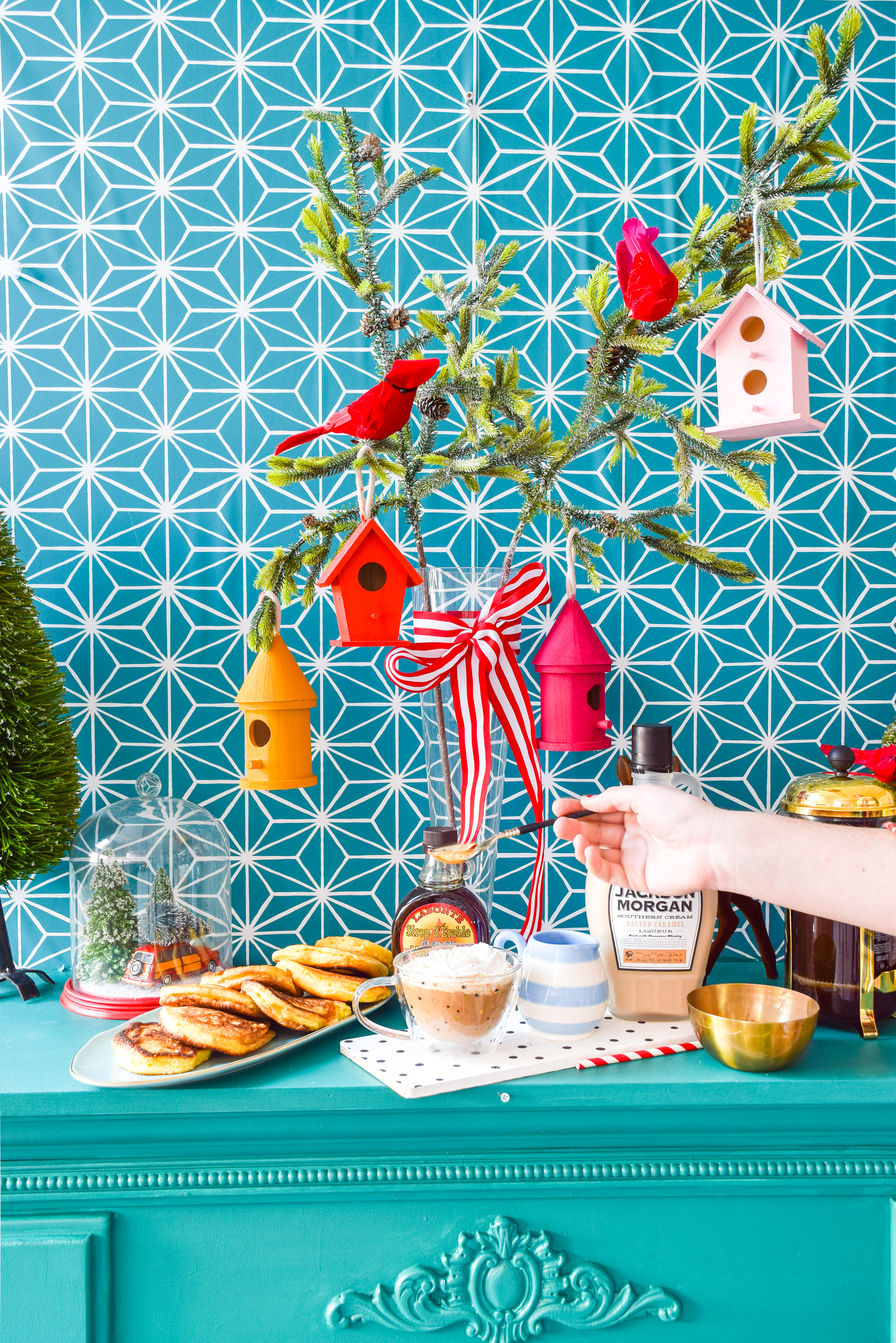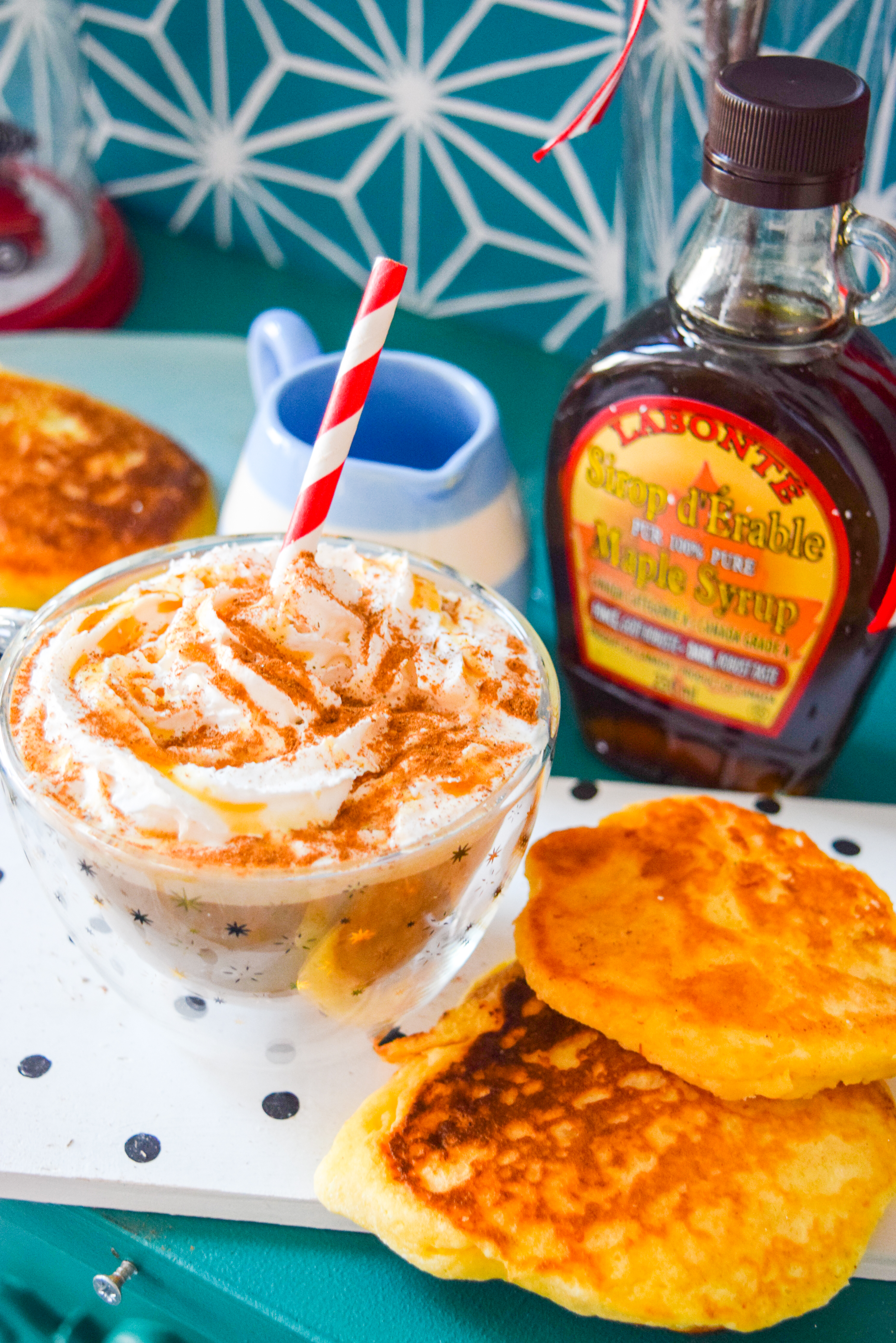 Enjoy your Salted Caramel Cinnamon Pancake Coffee
This is the kinda coffee you start Saturday off with, or a very lazy Sunday. Better yet, have everything ready for when you host a winter brunch for your friends.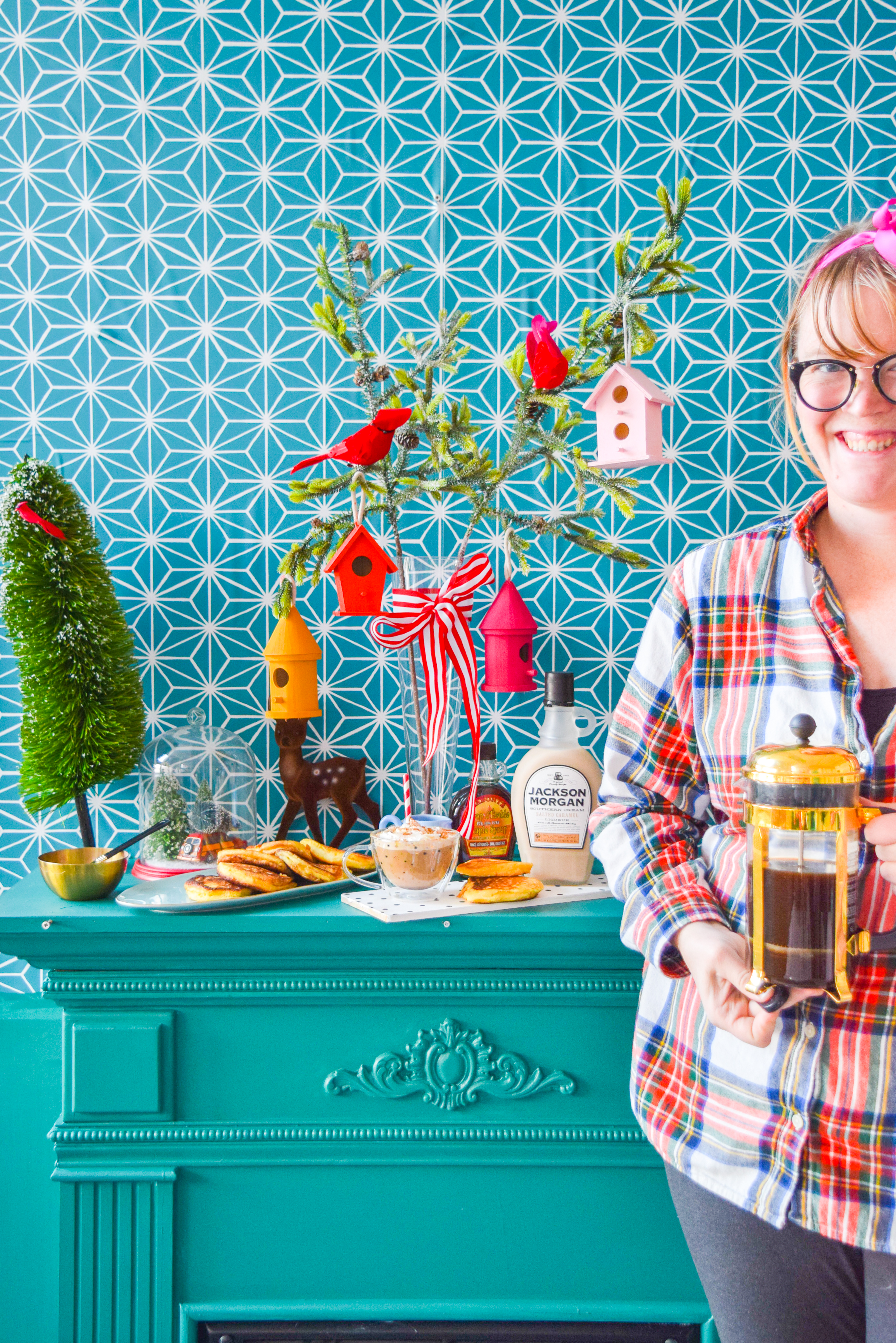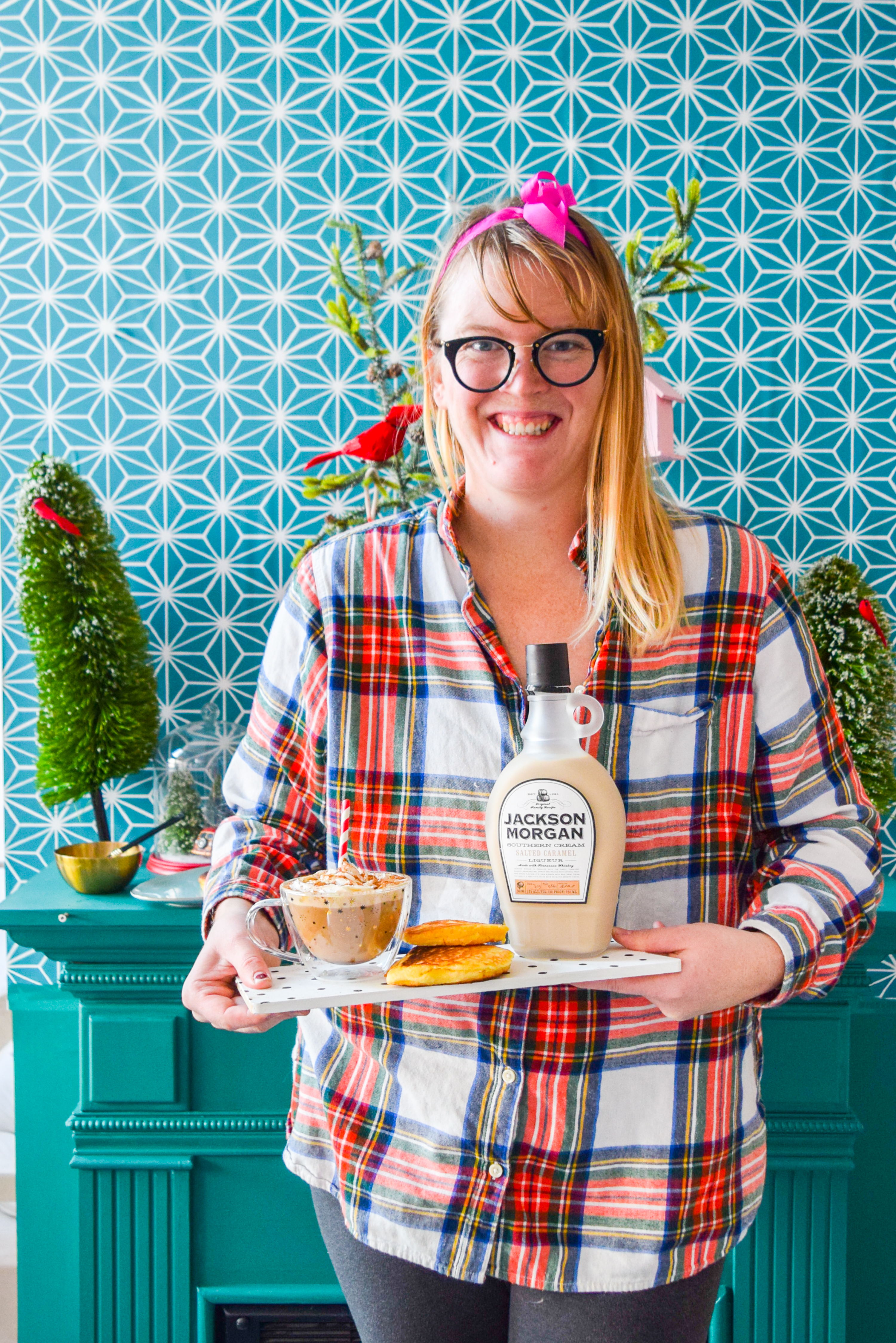 Mind my lumberjack chic — it was a cold morning in the studio, and plaid felt just right for the brunch vibes I was going for.
I totally think this salted caramel cinnamon pancake coffee works for an Apres Ski bar cart vibe as well, so really the choice is yours. It's winter, it's cold, make things easier on yourself.