You guys,  I finally broke through my creative new year slump, and put together a Grand Budapest Hotel Winter Tablescape! Because I am forever inspired by the works of Wes Anderson, and this cinematic gem takes place in the winter, I thought what better excuse than a winter tablescape hop! Hosted by me of course, and it's been going all week, so make sure you check out all the other tables for inspiration.
Catch my Glam Winter Apres Ski Bar and my Winter Wonderland Brunch Tablescape.
The first thing I think of when picturing the Grand Budapest Hotel, are the iconic Mendl's boxes! Full of delectable confections, in a classic pink and blue. Since those aren't readily found in stores, I made my own for the sideboard, which I then accented with the best my local grocery store has to offer.
Check out my Mendl's inspired Entryway Console DIY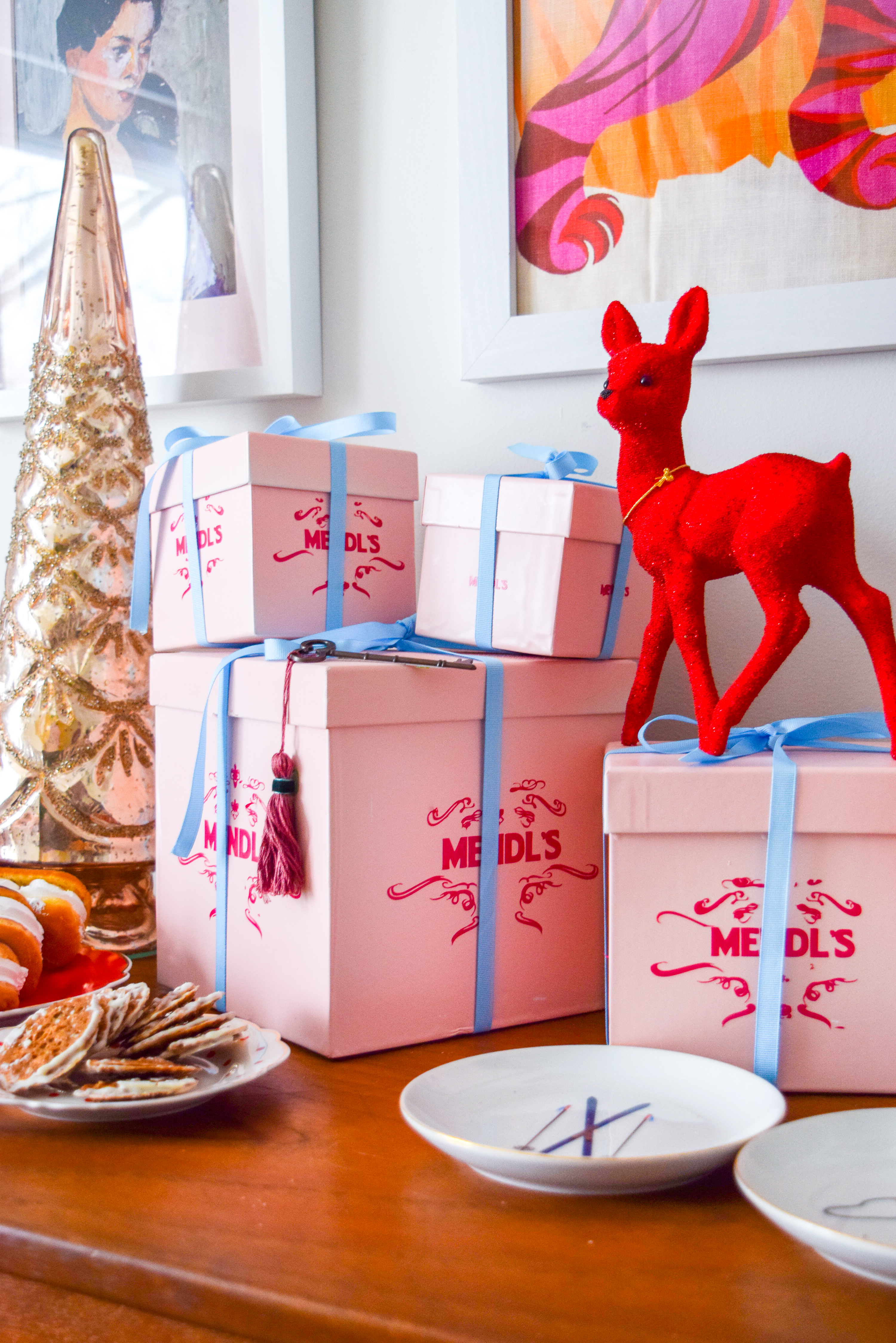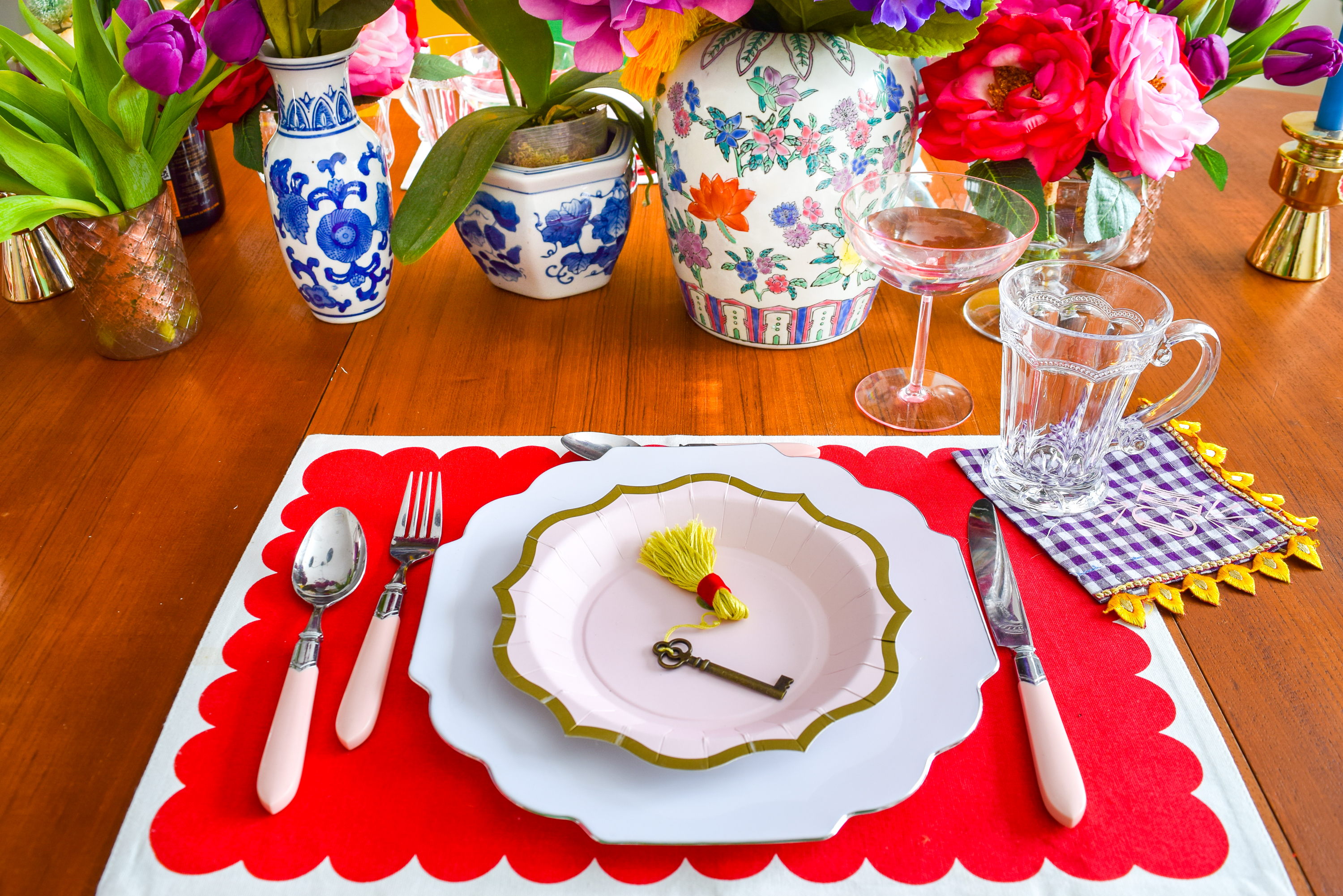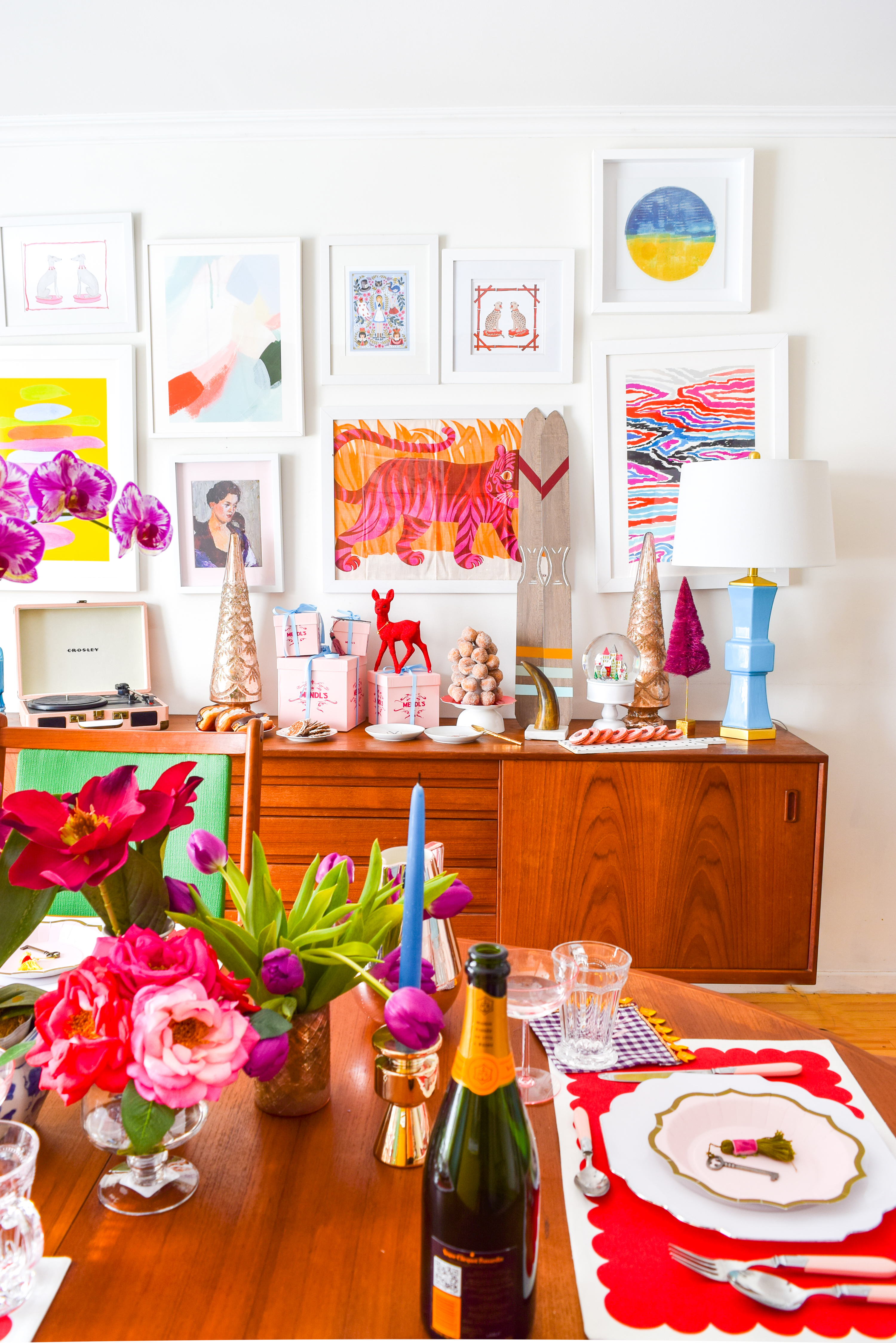 Because I'm only now setting up the house/ dining room / office to replace the spaces I lost with the studio, things are not as polished as they could be, but they're good enough for now, and that's what counts! Come see me in a month if things still aren't up to snuff.
The colour scheme for the movie is reds, purples and pinks, and I just happen to have many things that match that description. I pulled from my extensive Homesense & Roostery stash for table linens and entertaining pieces. How fun are the little plates?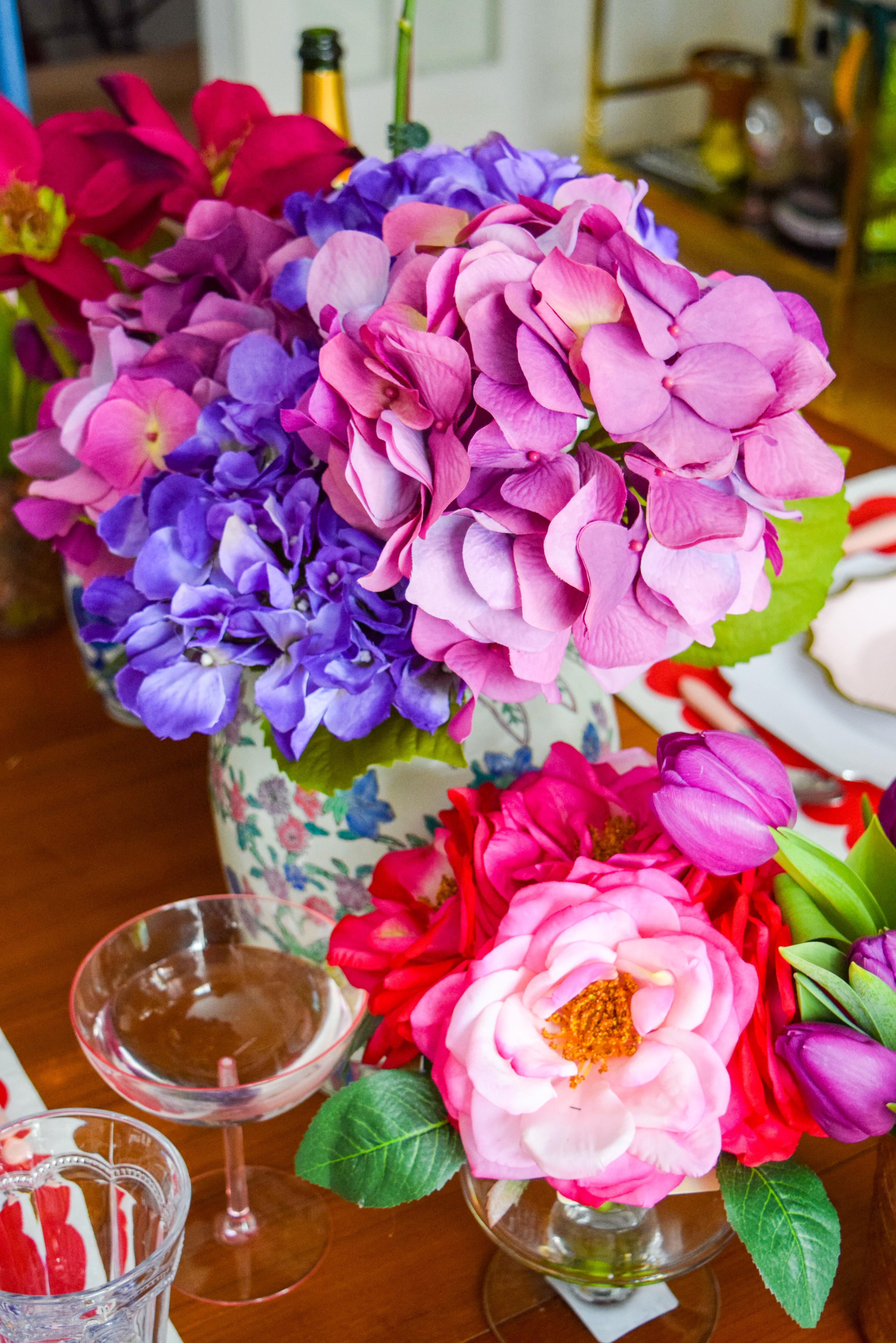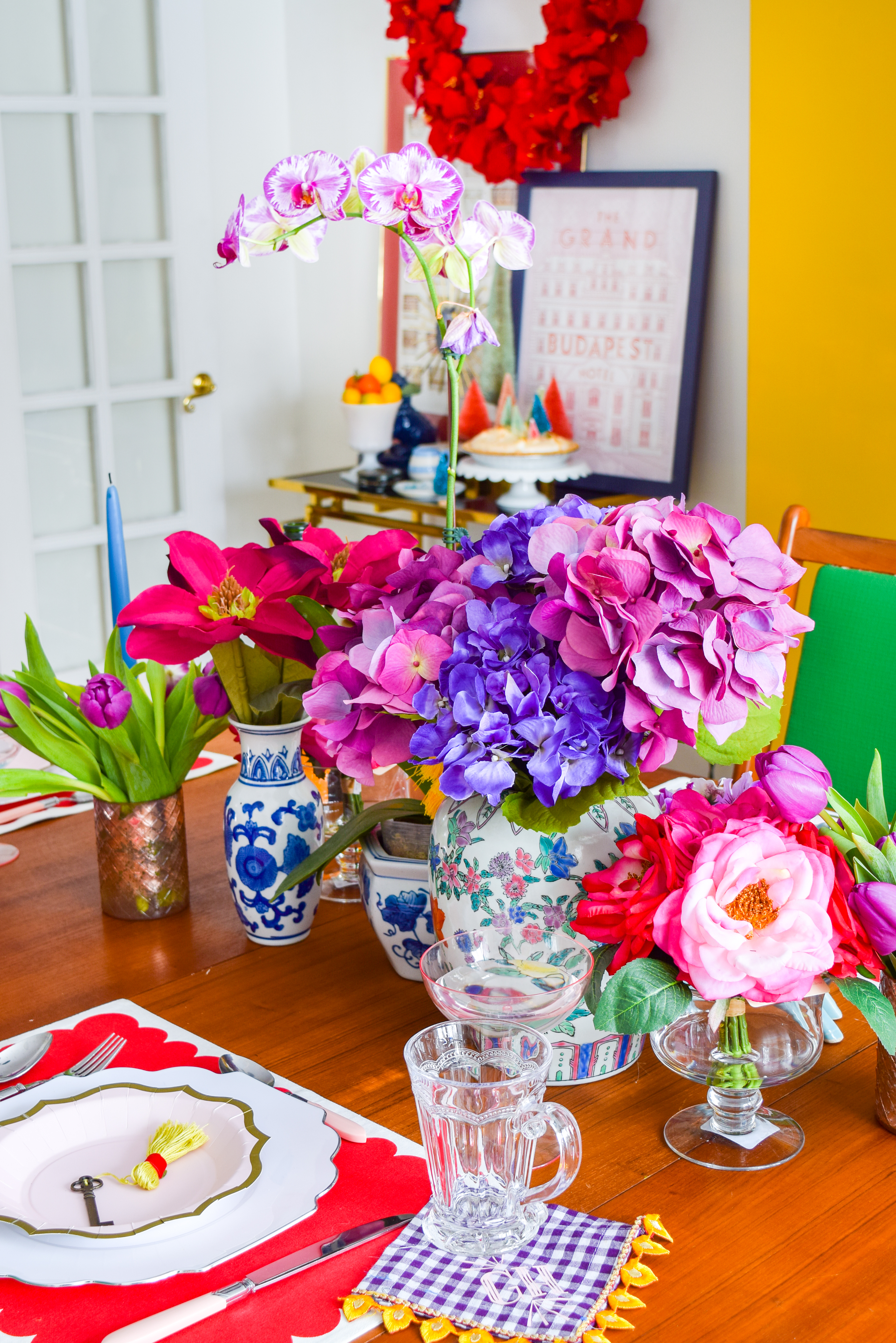 With all the red and pink I have going on, you could easily confuse this for a Valentine's day theme tablescape. WRONG! I added a whack of purple in the form of florals, and it really anchors the table. I would have preferred a replica of the Grand Budapest hotel itself, but this will do for now.
Check out my Society Of The Crossed Keys Shadow Box
The florals are an unexpected winter touch, but when you see all the little bottle brush trees, and the skis, you'll get the winter vibe I was going for. I hope.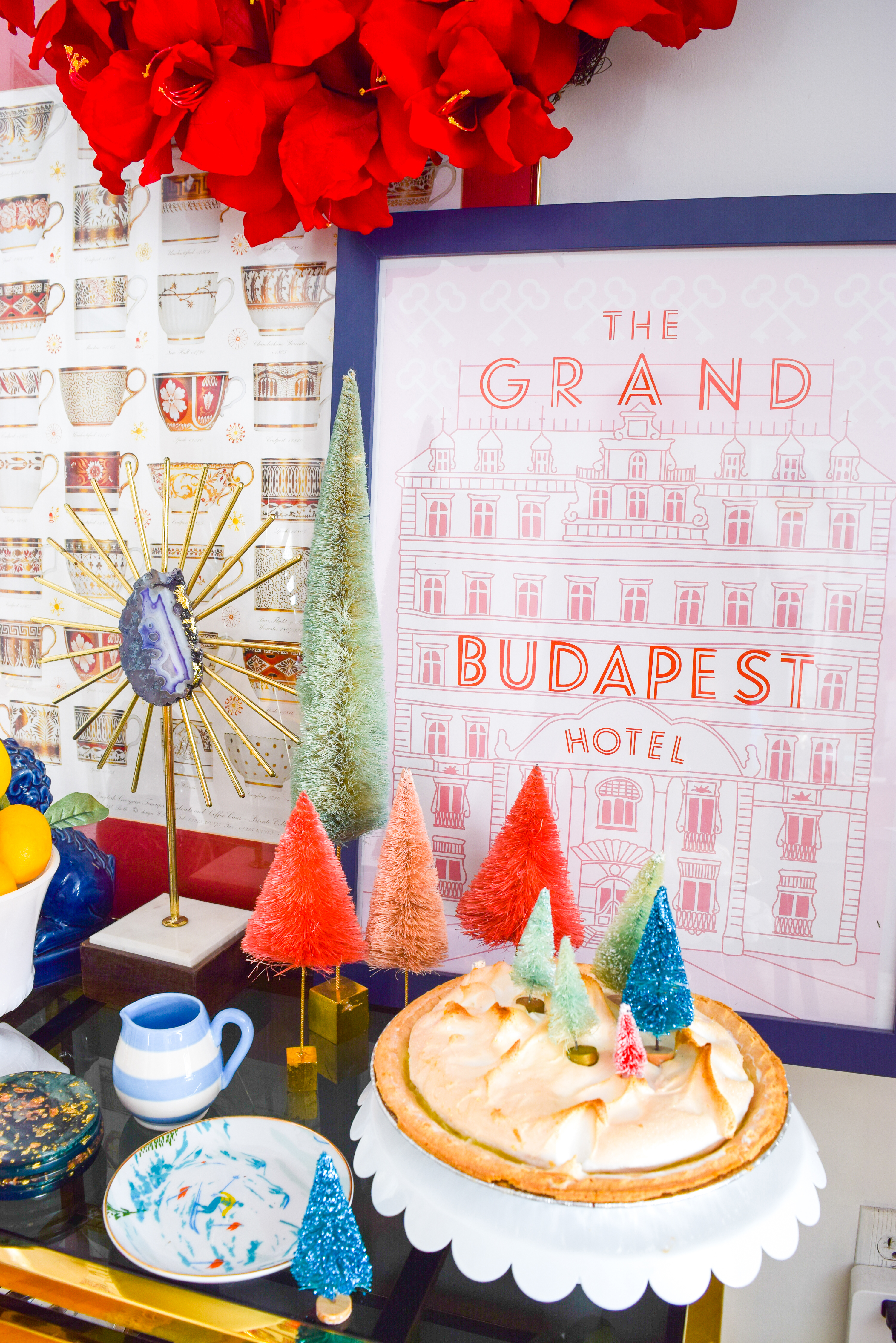 The whipped and toasted peeks on the lemon meringue pie make me think of snow capped mountains. When you add in some colourful bottle brush trees (minus all the ornaments) and substitute a few ski related pieces, your theme really starts to come together.
Back to those Mendl's boxes.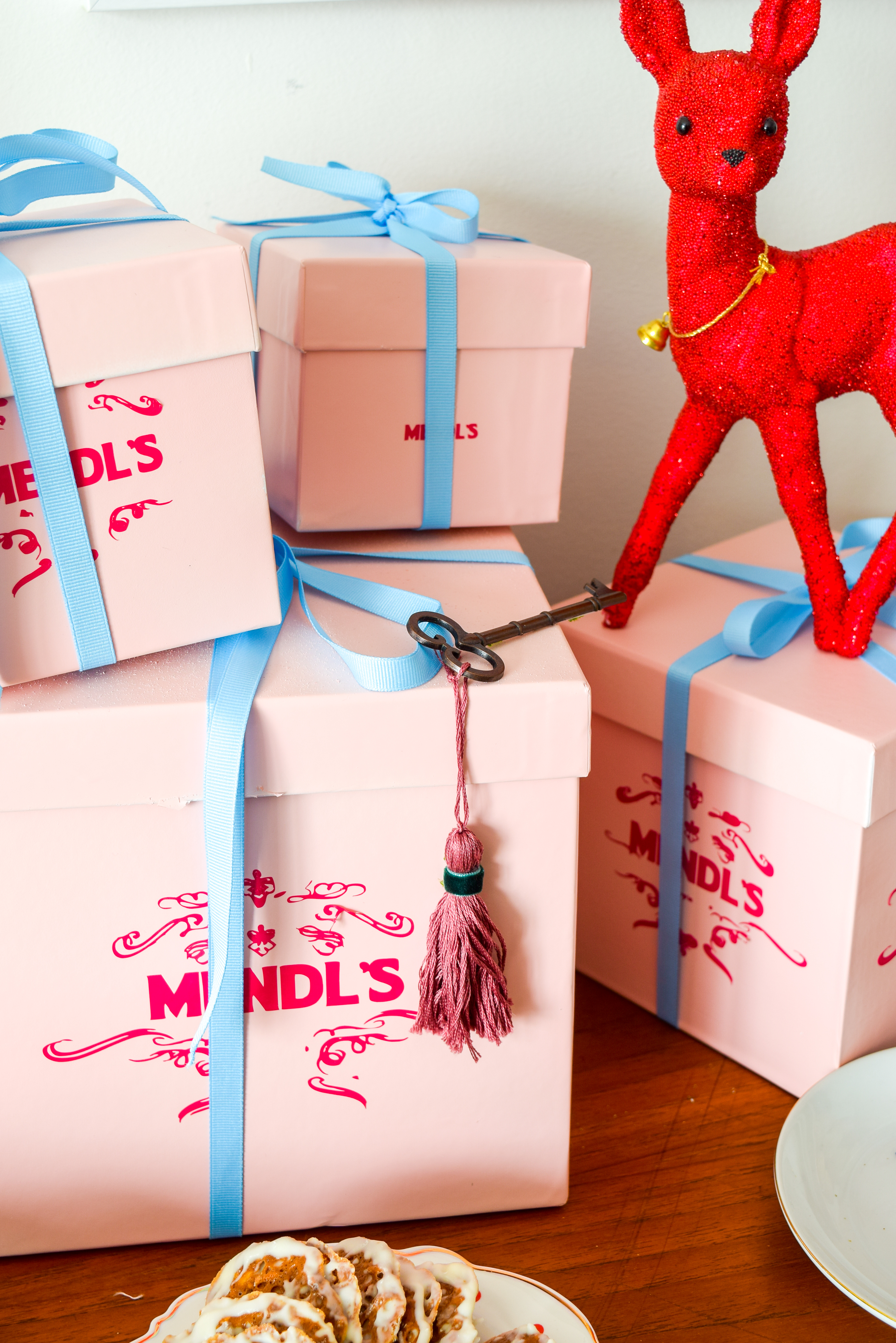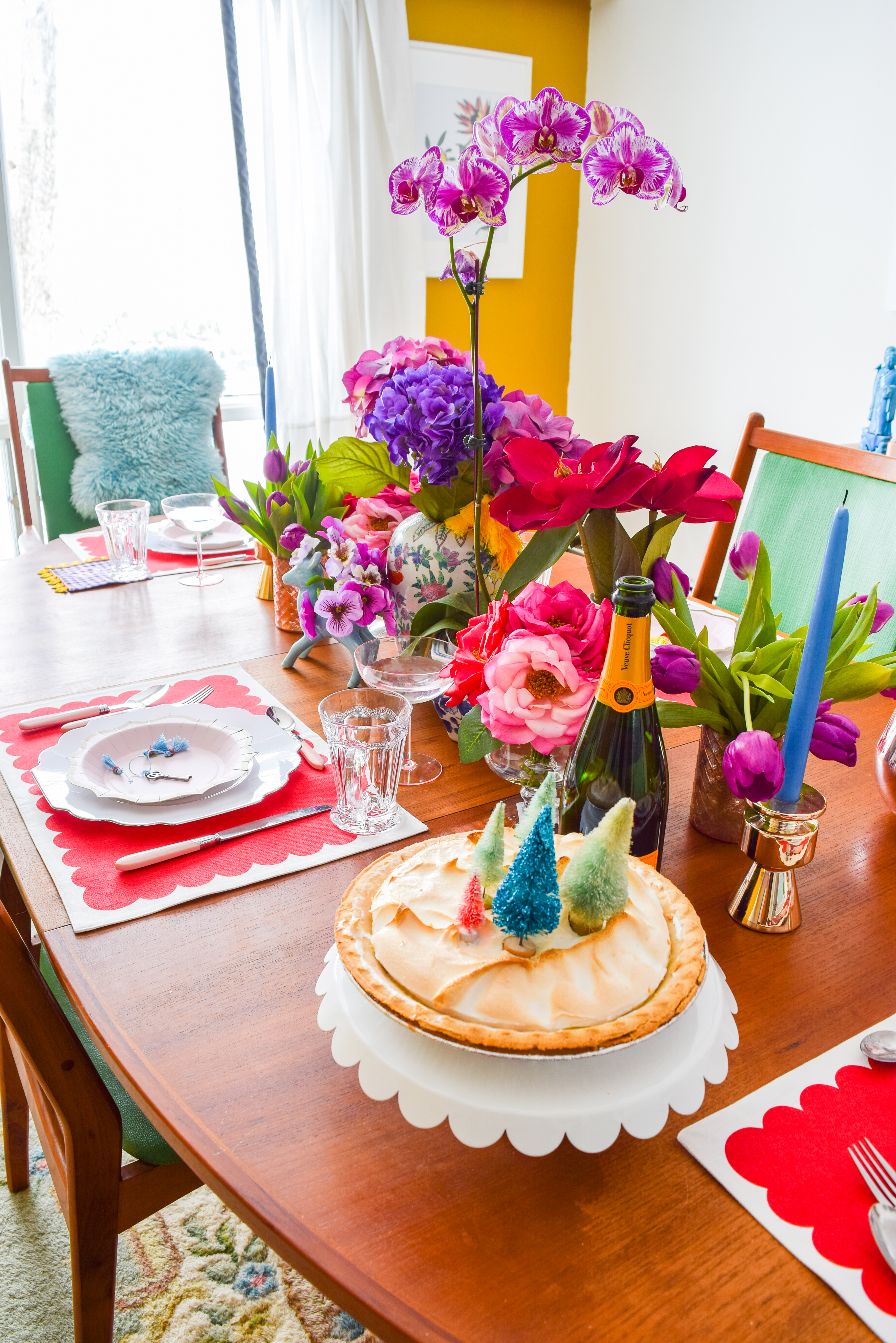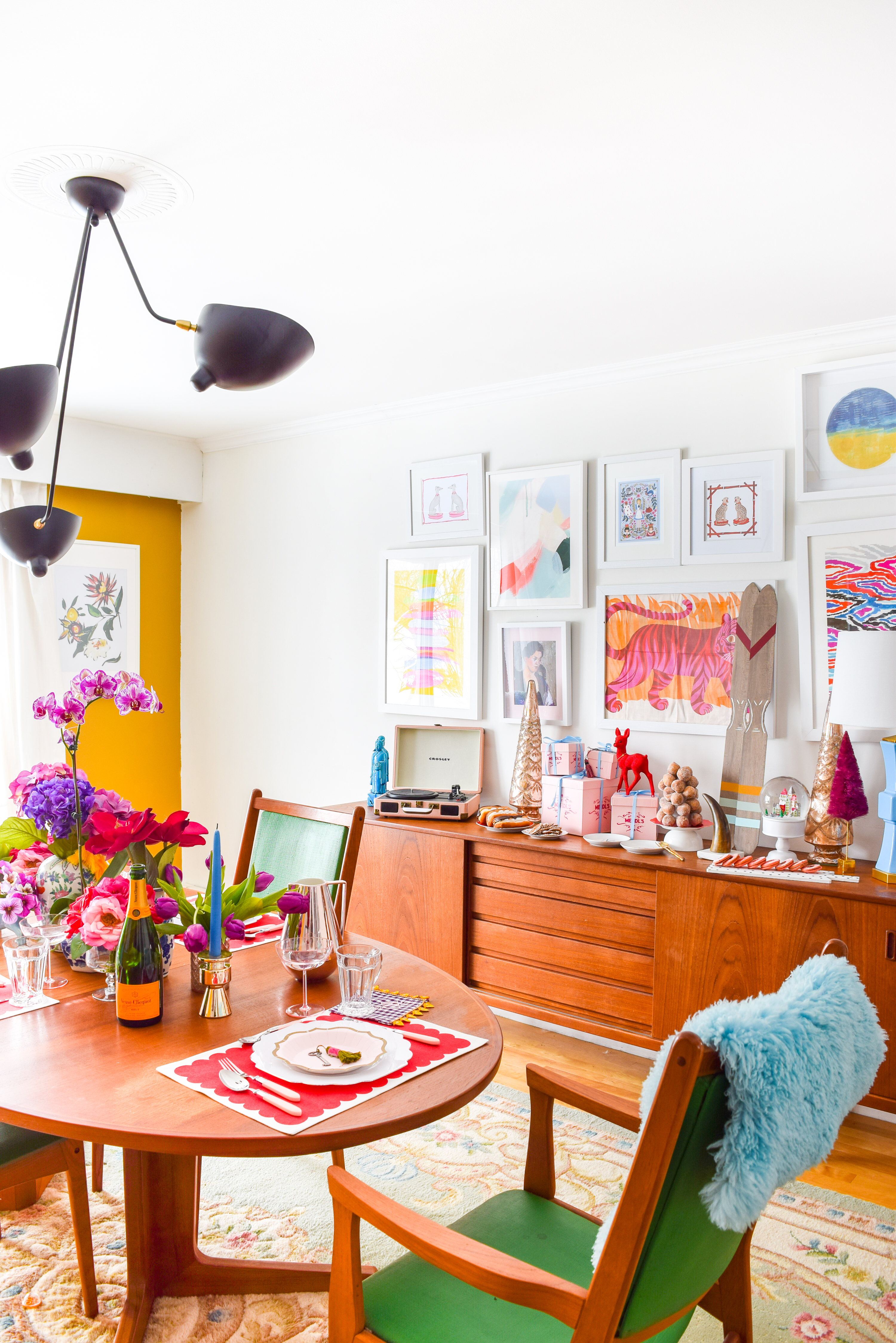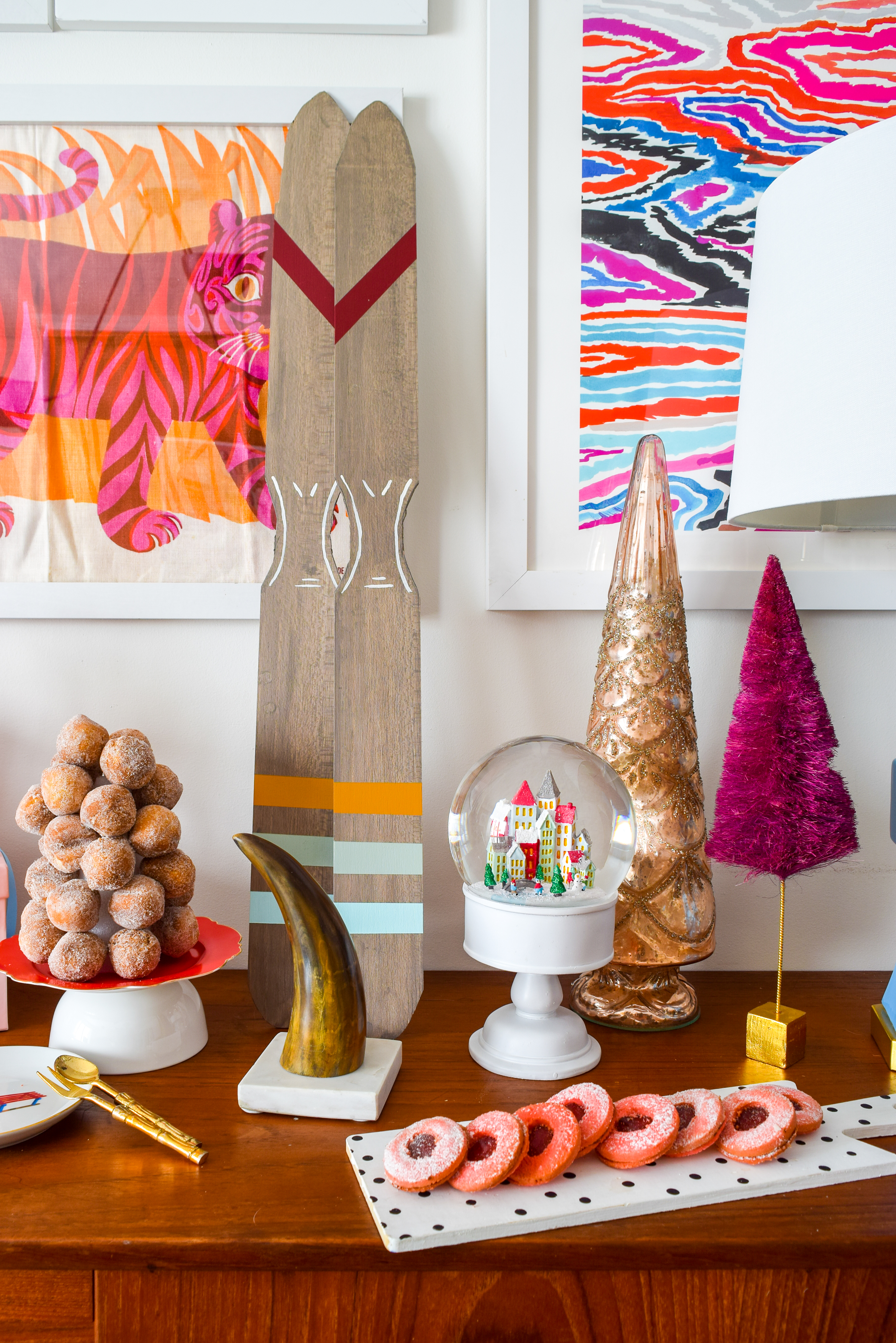 Now it's time to go see what the others are up to! There are posts going live through Thursday, so make sure you circle back throughout the week.
Monday
Woman in Real Life
Jenna Kate At Home
Cribbs Style
Tuesday
Boxy Colonial
Pink Peppermint Design
Orchard Hill Farm & Home
Houseful of Handmade
Red Cottage Chronicles
Wednesday
Our Crafty Mom
From House to Home
Dixie Delights
Jaime Costiglio
Up to Date Interiors
Thursday
PMQ for two
T Moore Home
House By The Bay Design
This Is Simplicite