In a not so surprising at all turn of events -at all – I am bringing you a pineapple wine glass charm DIY! That's right, I turned some clearance bin Michaels' pineapples into chic little Pineapple Wine Glass Charms using my Americana Premium Acrylics and some wicked fun pom poms from Woman Shops World. All in all, this is sunday afternoon crafting at its best and I exceptionally pleased with how they turned-out. So much so in fact, that I may go back, buy the rest of the pineapples and then sell them in my etsy shop. Decisions, decisions!
Big thanks to Crystal of The Weathered Fox for this excuse to make a cute DIY involving pineapples!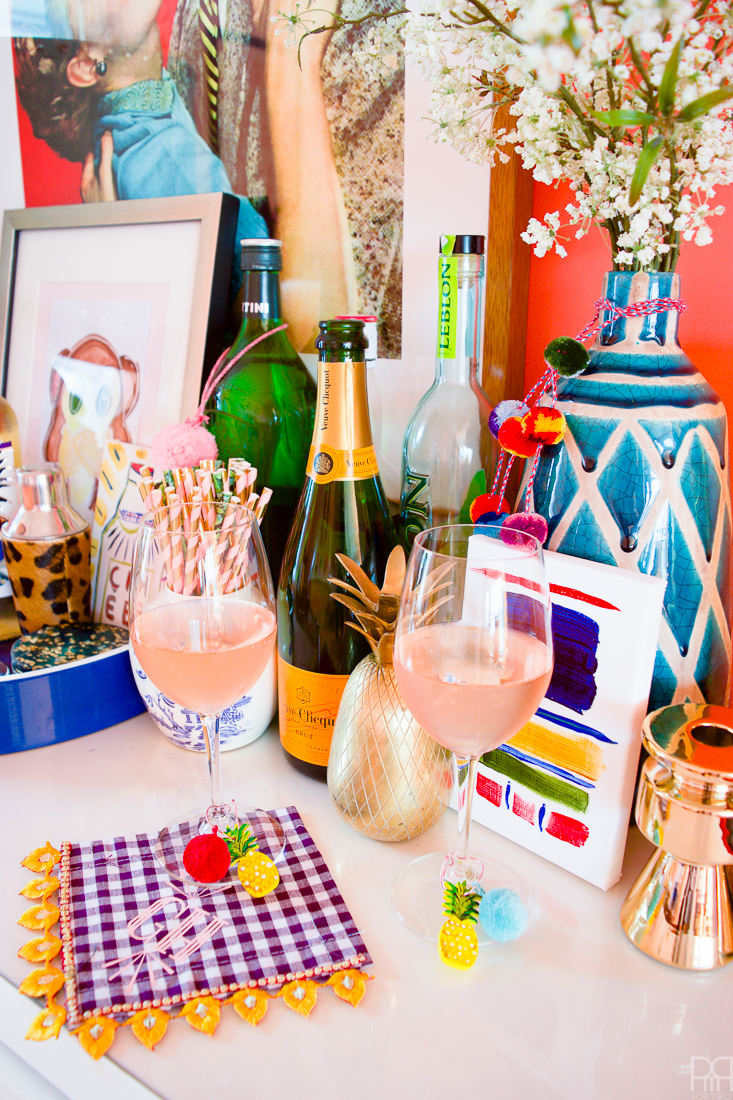 We've all seen a cute (or not so cute) set of wine glass charms in our adult lives. Some are simple like a coloured band, others are ridiculous beaded things with dangling shoes or something. Not here. Here, the ridiculousness is captured by a pineapple and a pom pom. I think this set is cute, colourful, and can be used almost all year long with a few modifications as I go.
By the by, don't forget to check-out all the other amazing pineapple DIYs below, and if that's not enough for you, The Weathered Fox is having an entire pineapple week! There will be pineapple themed home decor, recipes, drinks, DIY tutorials, shopping guides, and free printables all week long. You can catch all that // here //
The following product links contain affiliate links. Thank you for supporting the brands that make PMQ for two possible. For my full policies click // here //
Materials
Laser cut pineapples  – go snag some at Michaels while they're still there!!! Otherwise you can use these // here //
Americana Premium Acrylics: Viridian Green Hue, Sap Green, Transparent Yellow Iron Oxide.
Americana Premium White Gesso
Americana Premium Mat
Pom Poms from Woman Shops World (use code PMQFORTWO to get an extra 10% off your order)
Step 1: Since these pineapples are already yellow we don't have to start by painting them yellow. But if you're using a different kind you found elsewhere, give them a nice base coat in whatever shade you think is appropriate. Might I recommend:
Step 2: Using a fine tipped acrylic paint brush, do a series of scalloped lines along the body of the pineapple. These will act like the scales.
It doesn't matter if they're all solid and visible, the illusion comes from their variety.
Step 3: Using GREEN NO1 do an outline on each of the pineapple's leaves. You could also start with GREEN NO2 and do a base coat and then add details with NO1. but doing it this way felt more natural to me.
Step 4: While the green dries, use your white to add a few contrast dots on the scales. Make it irregular and small, and the illusion will be complete!
Step 5: Once Green NO1 is dry, fill in the rest using green no2. It doesn't have to be perfect, and I think it looks better if there's still some yellow coming-through.
Step 6: Apply a top coat using the Americana Premium Acrylic Mat (or gloss, it's up to you!).
Step 7: The mat dries super quickly, so while they dry cut your wire to the desired length using wire cutters, and then thread them through the hole.
Step 8: Add your pom poms! tassels would work equally well here too.
Step 9: Using pliers, twist each end of the wire inward so that a) the pom pom won't slide off b) so that the sharp edges point inward. The gage of the wire is thick enough that it can be bent and re-bent over and over as people attach them to their glasses.
And there you have it! repeat 8 times (usually how many come in a set) and find a cute box to store them in.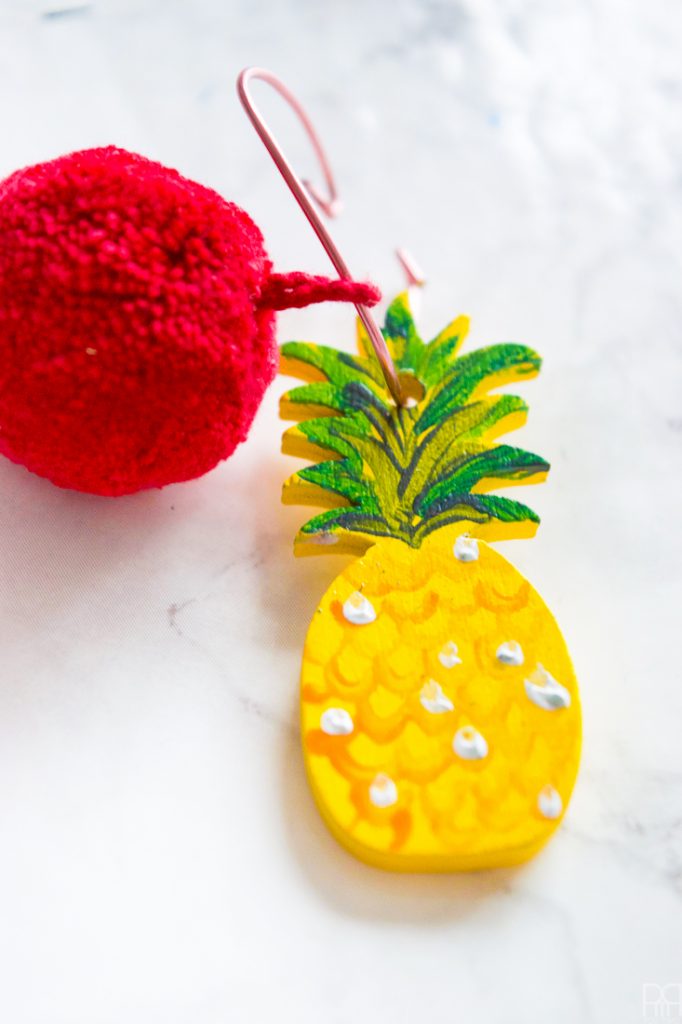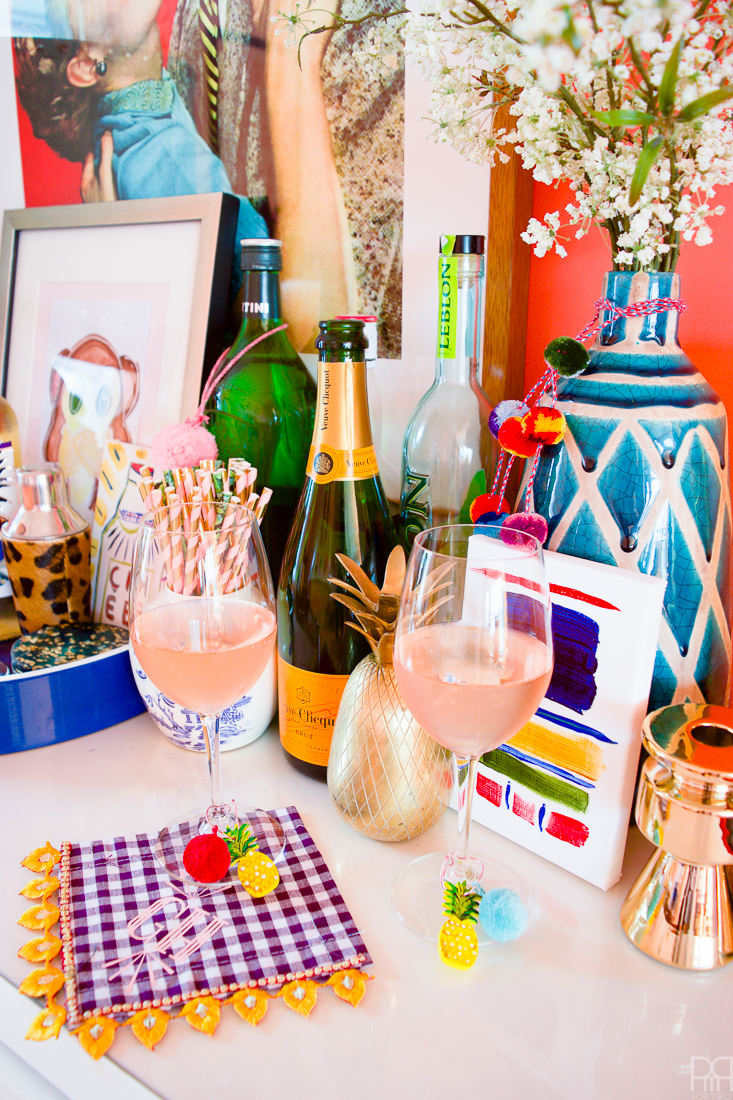 p.s the DIY for these monogramed cocktail napkins can be found // here // Ever since I added the monogram to them this past spring, I have given them new life!
and if you're digging the glimpses of the art in the background you can catch my DIY for the smaller canvases // here // and if you want to buy the Disco Ball print you can grab that // here //.
Remember when I painted a chinoiserie style lamp using the Americana Extreme Sheen paints? Well that lamp has found its way down to the bar where it rightfully belongs… for now. Catch the DIY for that project // here //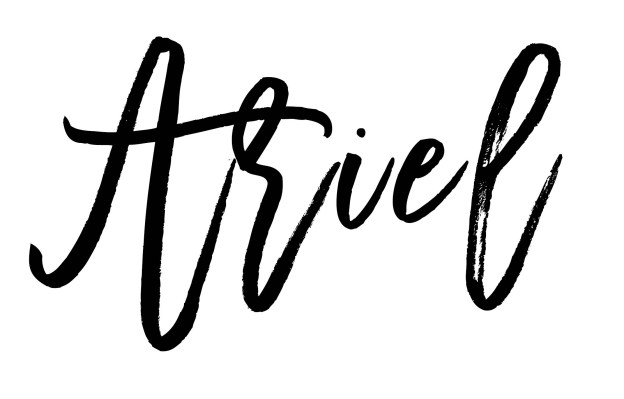 Check out all the other Pineapple tutorials here:

Craftivity Designs | Pineapple Tablescape and Printable Menu
The Vanderveen House | Pineapple Pillow Cover
Upright and Caffeinated | Stenciled Pineapple Milk Can Planter
Our Home Made Easy | Summer Pineapple Printable
Woodshop Diaries | DIY Carved Wooden Pineapple Spoon
Hey Lets Make Stuff | Pineapple Candy Pouch Card
Happiness is Homemade | DIY Pineapple Candle
Mahles Market | Free Pineapple Printables
Sustain My Craft Habit | DIY Pineapple Succulent Mason Jar Planter
Casa Watkins Living | Pineapple Inspired Wine Charms
Our Crafty Mom | Pineapple Flour Sack Tea Towels
Sense and Serendipity | DIY Driftwood Pineapple Welcome Sign
Not Just Paper and Paint | Pineapple Casserole Recipe
PMQ for Two | Pineapple Wine Charms
Wife in Progress Blog | Homemade Pineapple Sugar Scrub