Have you ever come across an item and thought – how cool is that?! That's how I felt about the Litter Robot the first time I set eyes on it. The self cleaning litter box is nothing short of amazing, and is definitely something the Jetsons would have dreamed-up. So here's my Litter Robot Review.
*Litter Robot sponsored this post, but all thoughts are my own. Thank you for supporting the brands that make PMQ for two possible.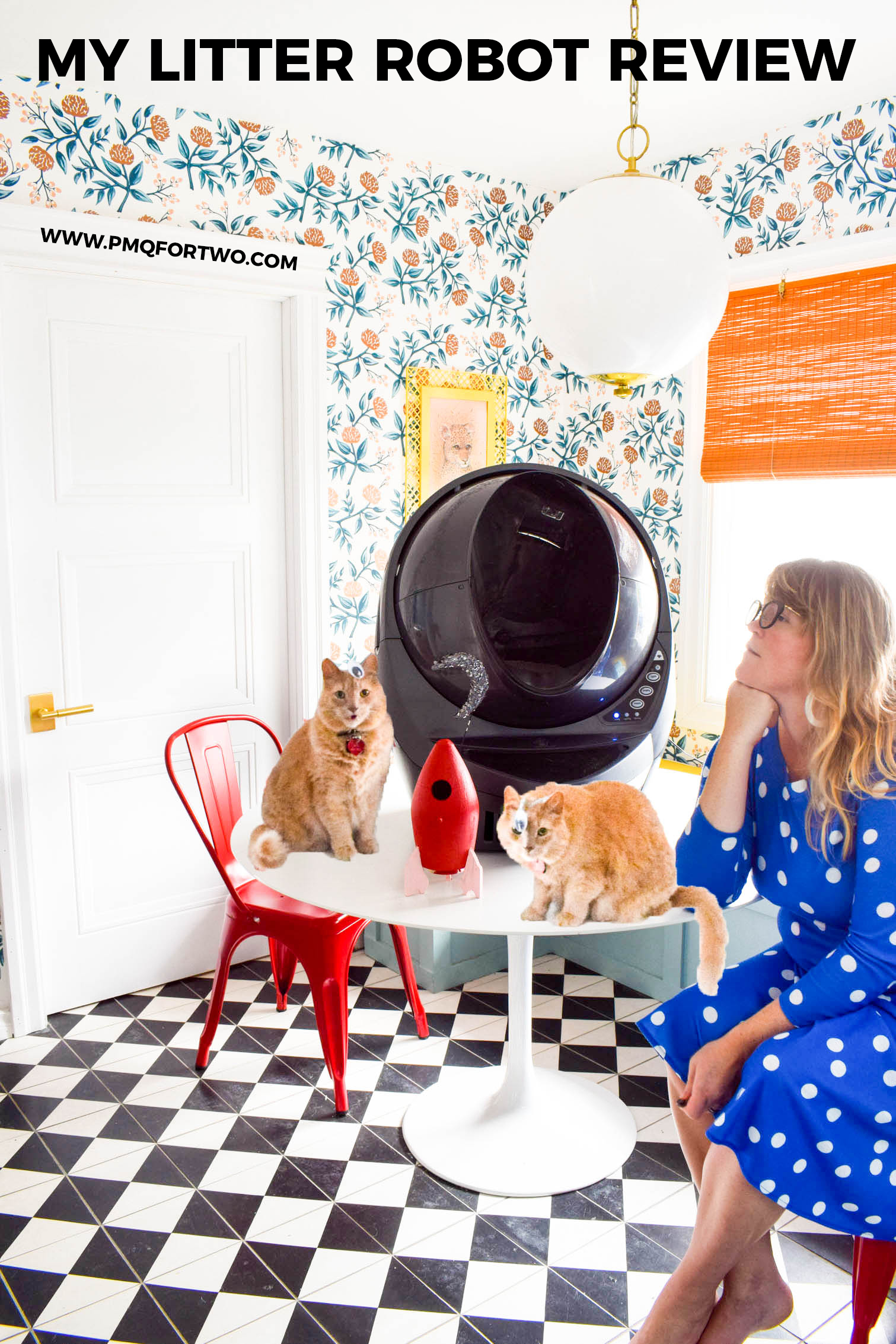 Believe it or not, only the cat is photoshoped in that image. Highly inspired by the futuristic dreams of the 1950s and 1960s, I thought I'd use an alien with 3 eyes (Boots the cat) and a space shuttle to showcase this futuristic and life changing contraption.
Life changing? If you've ever lived with cats, you can imagine what a boon it must be to not have to sift through litter, so yes – life changing.
Litter Robot Review
So let's talk about the Litter Robot! I've got 5 points of analysis that will convince you it's worth the price.
How does the Litter Robot work?
They've got a handy little video showing how it works, but basically, thre's a giant sifter inside the drum. Once your cat has been inside, a 7 minute timer starts before the cycle starts.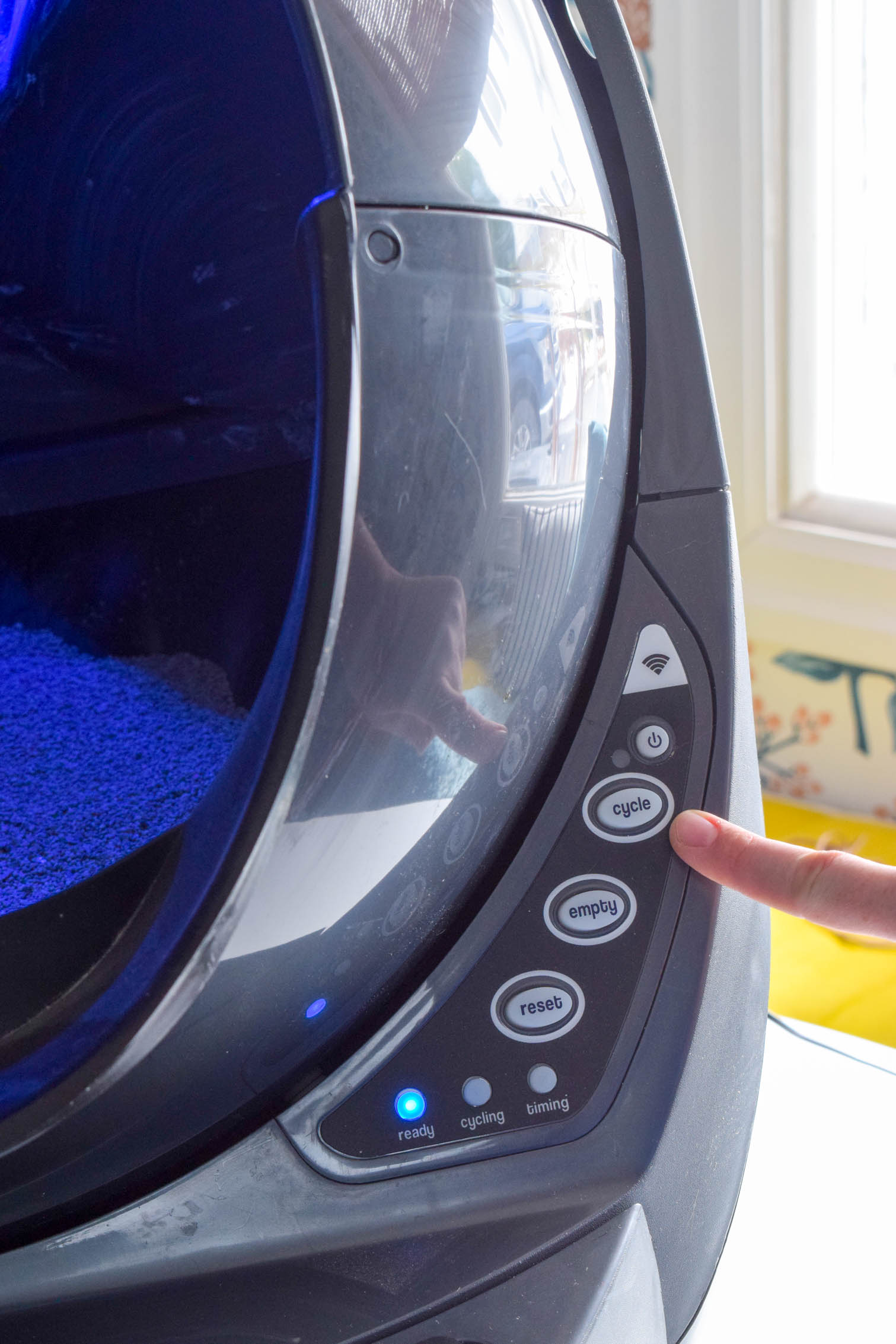 The drum rotates until the clumped litter falls into the tray bellow, and the remaining clean litter makes a full rotation before returning to the starting position. You can see the grate inside the drum, in the photo below. Only clean litter makes it through that during a cycle.
It eliminates odours by removing them
Because the Litter Robot automatically cycles after each visit, nothing is sitting in there for too long before being deposited into the tray.
Does the Litter Robot work with multiple cats?
It sure does, in fact, I recommend it for multiple kitty households. We have two cats (Toby is rarely pictured), and the fact that it's cleaned regularly means that they never run out of room in there.
Better yet, no one is mucking around through wet litter. We've found there's much less spillage because of it, and when the cats leave they have to step on a rubber mat that catches any sand caught in their toe beans.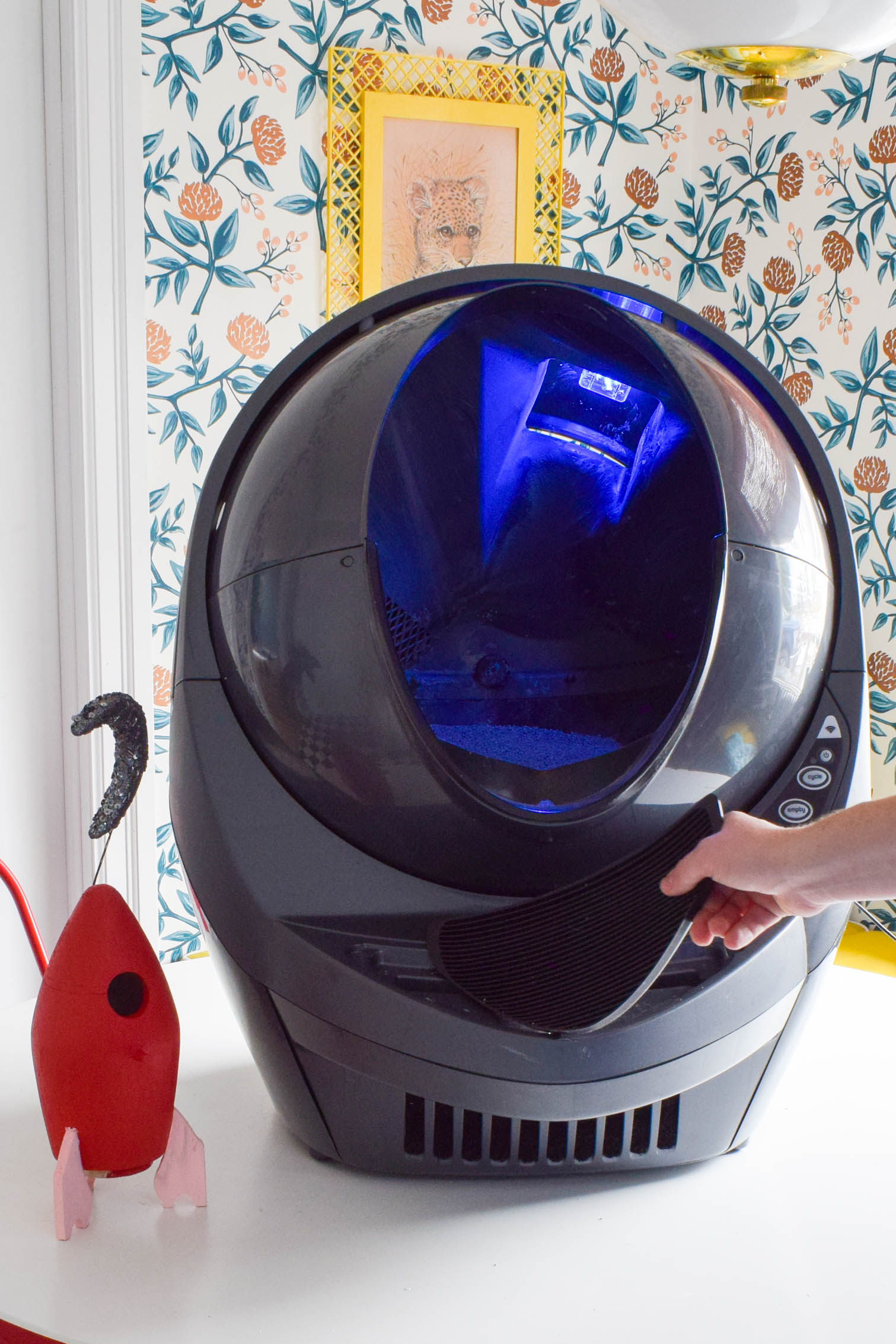 Where does the dirty litter go?
During the cycling process, it gets deposited in a tray beneath the drum. You don't need fancy bags to collect anything, you can use grocery bags in the tray.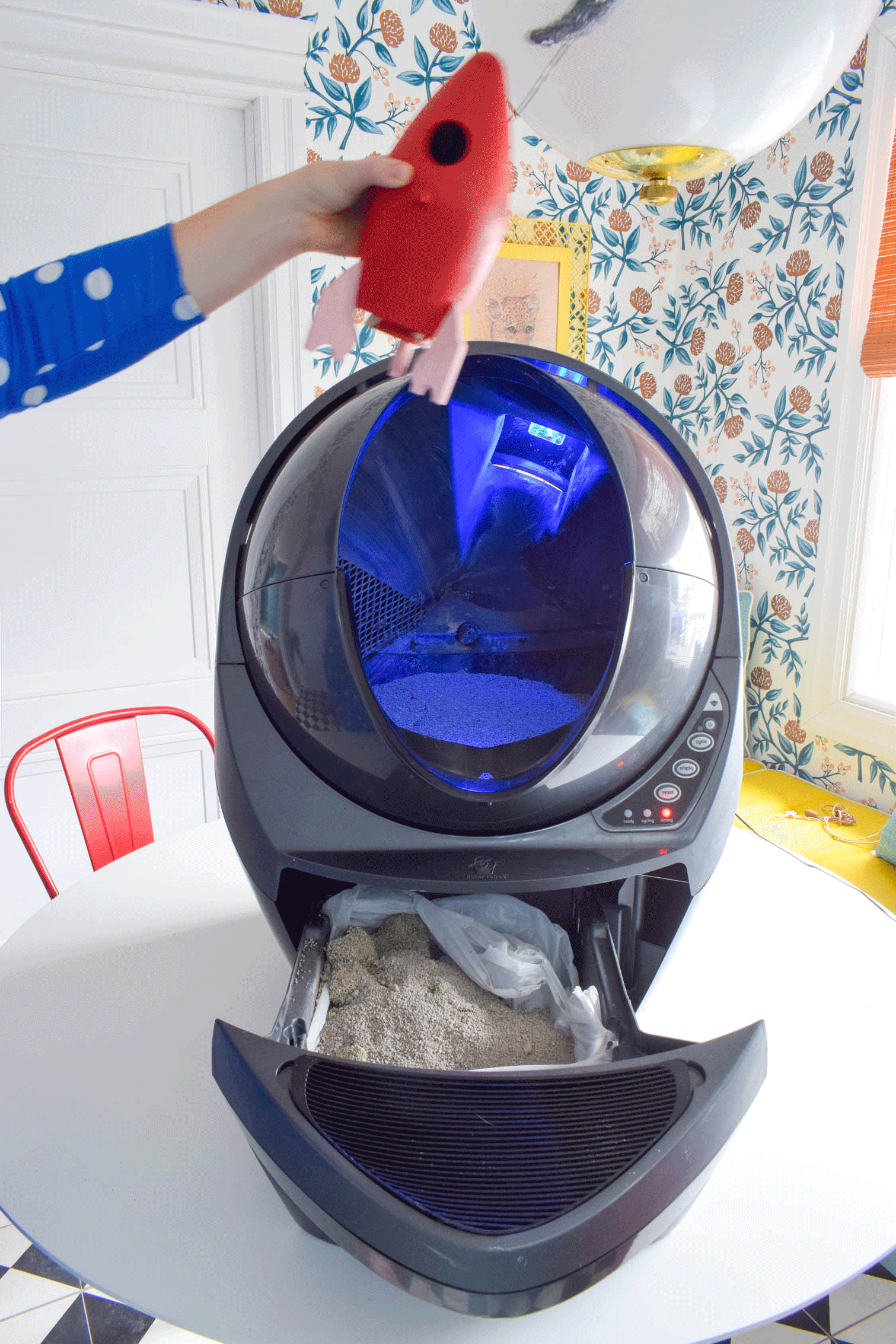 I thought the dirty litter looked an awful lot like an extra terrestrial surface, so it was only fitting that a spaceship on an exploratory mission make a landing.
The Litter Robot even has an empty notification, to tell you when the tray is full.
How much is the Litter Robot
Because the Litter Robot is sold worldwide, the price depends on where you live. In canada, it will cost you 599.99$ CAD, and in the US it will cost 449$ USD. Check your local rate and bundle options to see which price is right for you.
The price tag is more than you could expect to pay for a regular litter box, but it's comparable to an electronic fence for a dog. Considering both are things that are used daily by our pets, I think it's an expense that easily justifies itself.
Where can I buy the Litter Robot?
A few places! You can buy it on their website and amazon. Google will have other recommendations based on where you live.
How to introduce your cats to the Litter Robot
The Litter Robot comes with a handy pamphlet with a suggested timeline for introducing your cats to the machine. We followed it to a T, and it worked beautifully.
Although, the cats did not fully accept it until the other litter boxes were completely removed. Now, it's their only litter box.
How big is the Litter Robot?
Not gonna lie, its pretty big. But it has to be to incorporate a litter tray, standing room inside the drum, and the mechanism itself. That being said, it fits under the counter in our laundry room.
It currently resides in the basement, but we could make it fit in the rest of the house if we had to.
My Litter Robot Final Review
5 stars – would buy another if we needed it.
Now that we have a baby, I find I have less time to track things like changing the litter, so knowing that it's taken care of with the Litter Robot is kind of amazing.
The price tag is justified with multiple cats, and it's more efficient than regular box systems, so you're saving on litter (in the long run).
Besides being a totally functional apparatus, it looks cool and futuristic, and I think that's kinda fun. Rosie from the Jetsons would have something to say about it.