Summer 2018's hottest trend? Matte black. That's right, you heard it here first! Everyone does white, or pinks, or blues, but I want to let the rest of my colours shine, so instead I went for a Krylon matte black bar cart — and I love it.
Tiki Bar Cart // DIY Party Koozies // Summer Cocktails
*Krylon, Sugar & Cloth Shop, & Chico's sponsored this post, but all thoughts are my own.  Thank you for supporting the brands that make PMQ for two possible.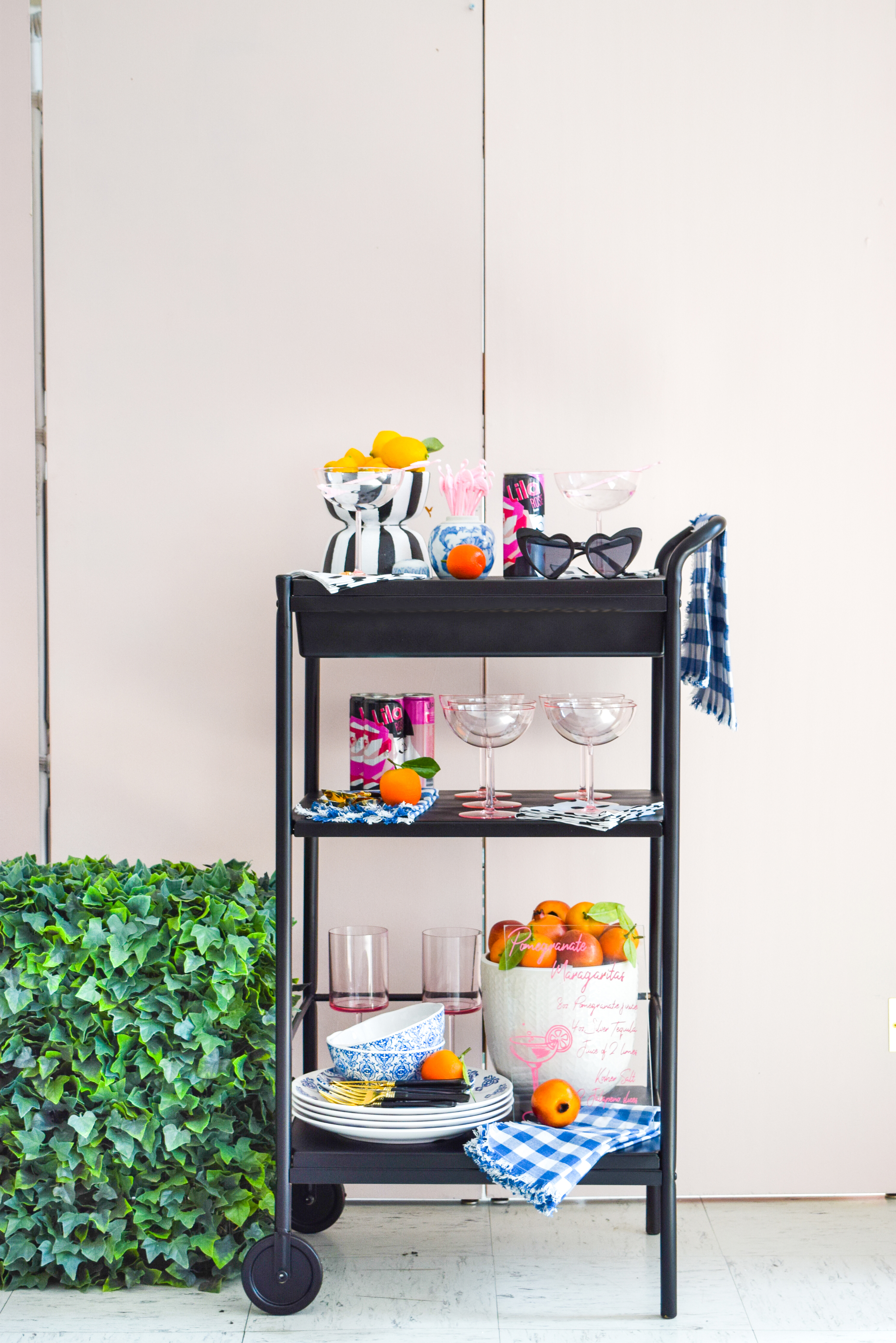 I started this one using my trustee IKEA bar cart that I've had for literally years. I've had it since our first PMQ, and it just keeps changing. Every few years I'll put a fresh coat Krylon on it, and we're good for another few. At this point I just want to see how many shades I can get on it.
*The following product links are affiliate things. Thank you for supporting the brands that make PMQ for two possible.
Materials for a Krylon Matte Black Bar Cart
Bar cart that has been cleaned, lightly sanded, and is grease free
Area to spray paint in (we went outside where the breeze caught everything)
How to Spray Paint A Bar Cart in Matte Black
Okay, so we all know that spray paint covers literally everything. But even with matte black spray paint you still need to do a bit of work. Because you're spraying about 25cm away from the bar cart, it's not going to coat on the first try. Instead, you a sweeping motion going back and forth to cover the entire cart.
On the second coat you'll get more complete coverage, and you'll get that nice matte black look we're going for.
I used two full cans on this bad boy. I wanted complete coverage, and I got it! I also got the tray, all the wheels, and all the nooks and crannies. This thing is like Vanta Black now.
Styling a Matte Black Bar Cart
Because the bar cart is now a sexy shade Krylon matte black, literally every single colour will pop against it. PLUS, because it's not white, you won't notice any dirt, smudges, or stains.
I recently received a lovely package in the mail from Chico's full of summer entertaining goodies like some adorable boho melamine dishes(plates, small plates, bowls) wine glass charms, and linens. I mixed them into my existing collection of items from Homesense, and now I've got the best colour palette going on.
To top it all off, I got the best care package from Ashley over at Sugar & Cloth today. So I naturally added some of the adorable pink coupes, and the black & gold cutlery to the scene.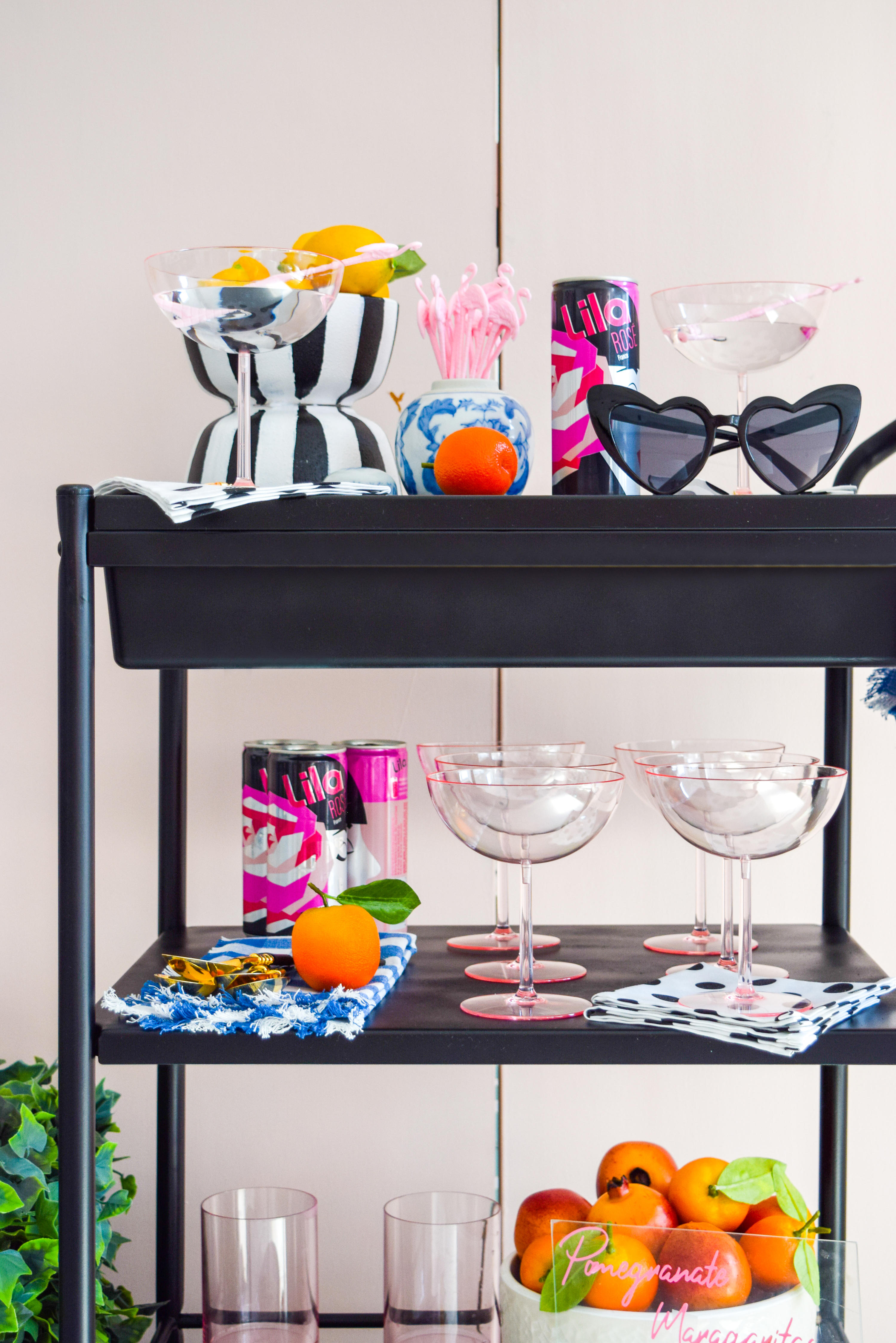 I think that a colour palette or orange, blue and pink (with back & white) is the perfect complement to the matte black bar cart. All these shades are accentuated because the black doesn't detract from their light.