I'm essentially done with all the Christmas crafts and tablescapes, but you know what's still left on the Calendar? NYE! And I figured that since all my best tablescapes this year have been inspired by the late, great Kate Spade, why not close out the year with a Kate Spade New Years Eve tablescape!
Check out my other Kate Spade inspired tablescapes: my colourful Fall tablescape, my pastel seafood tablescape, my festive Easter tablescape, my glam lunar new year tablescape.
You bet your bottom dollar that I went glitzy and colourful, and invited an inflatable flamingo in a Santa hat. Now the question is, what are all the elements I've got at play in my Kate Spade New Year's Eve tablescape?!
I'll give you a hint, it involves a steady rotation of my faves, and some new gold details (which will be in tomorrow's post).
Touches of Kate Spade for a tablescape
When I think of Kate Spade, I think of prim details like scalloped edges, big bows, and glitzy glam like sequins and gold. Her aesthetic has always been a ray of sunshine, and it's something I try to bring to any project or space inspired by her.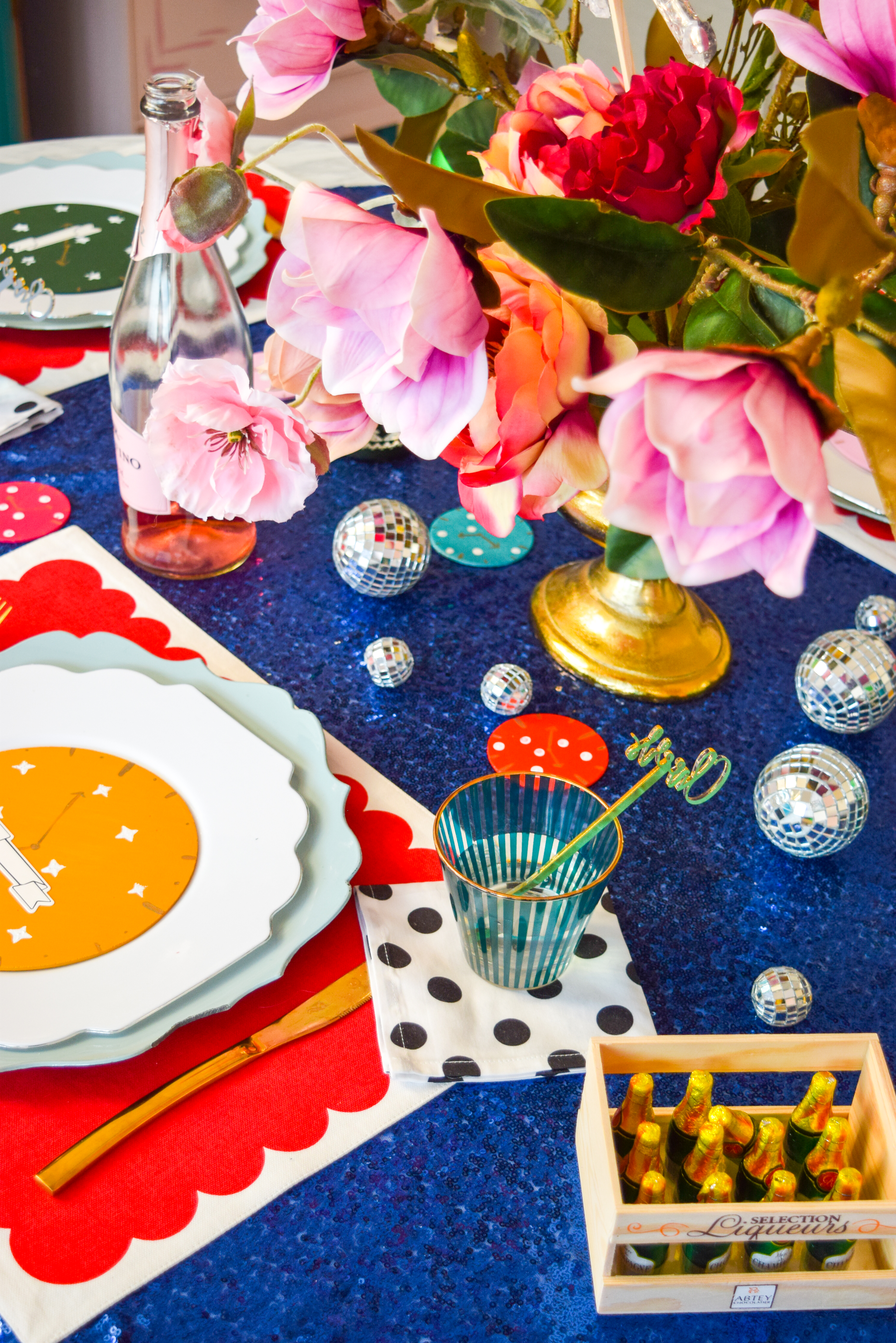 I also think of disco balls, champagne, and polka dots! A Kate Spade New Year's Even tablescape is everything you'd expect from a party and more.
The tablecloth is an amazon find, the polka dot cocktail napkins are from Roostery, and the red and white placemats are Kate Spade brand from Homesense.
Notice the clock face place cards? I'll have those in a post tomorrow, but they're a great way to add a pop of colour (and some clocks!) to your china sets.
The florals are pink magnolias, poppies, and english roses, all from Afloral (because ain't no way I can find this kind of variety locally).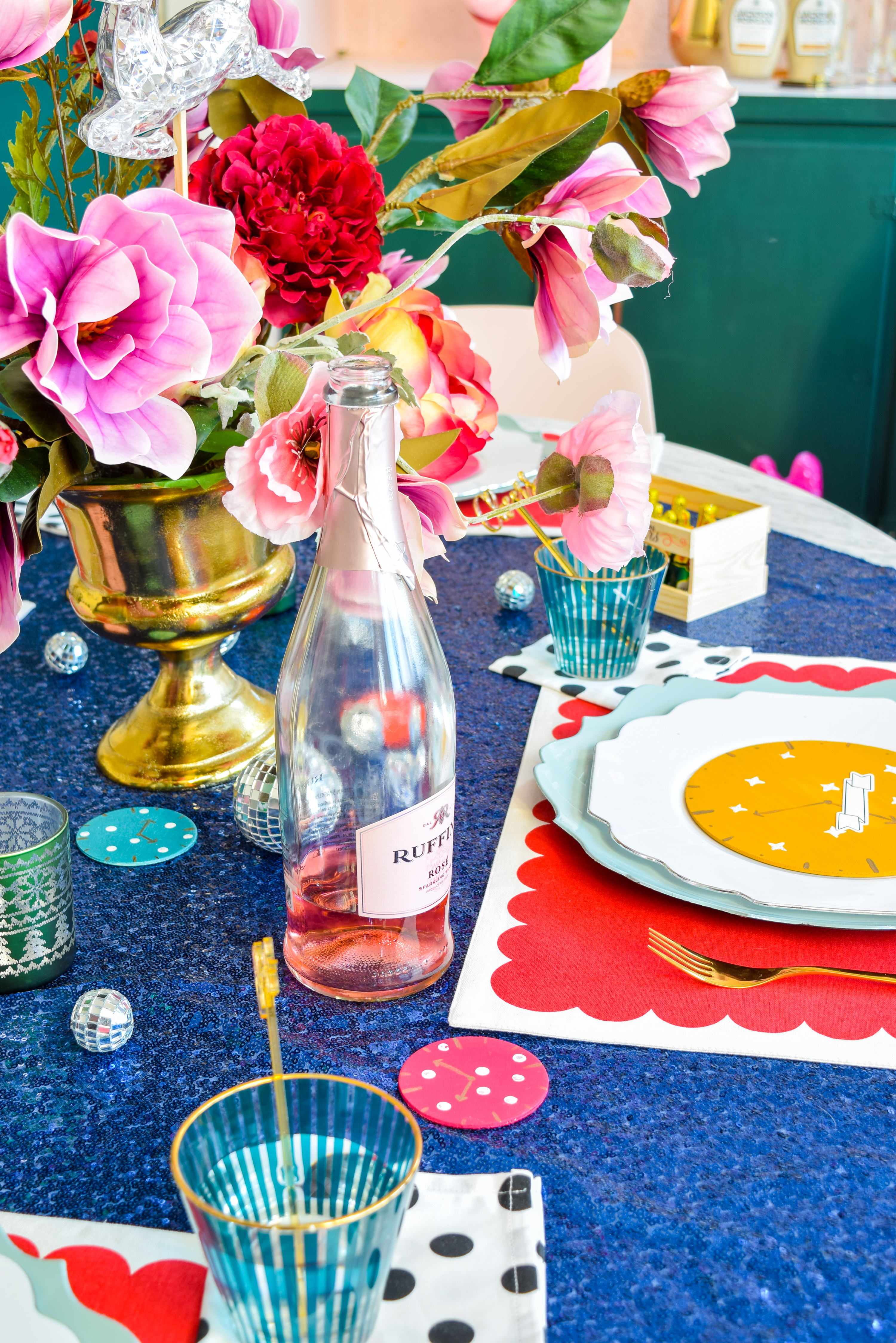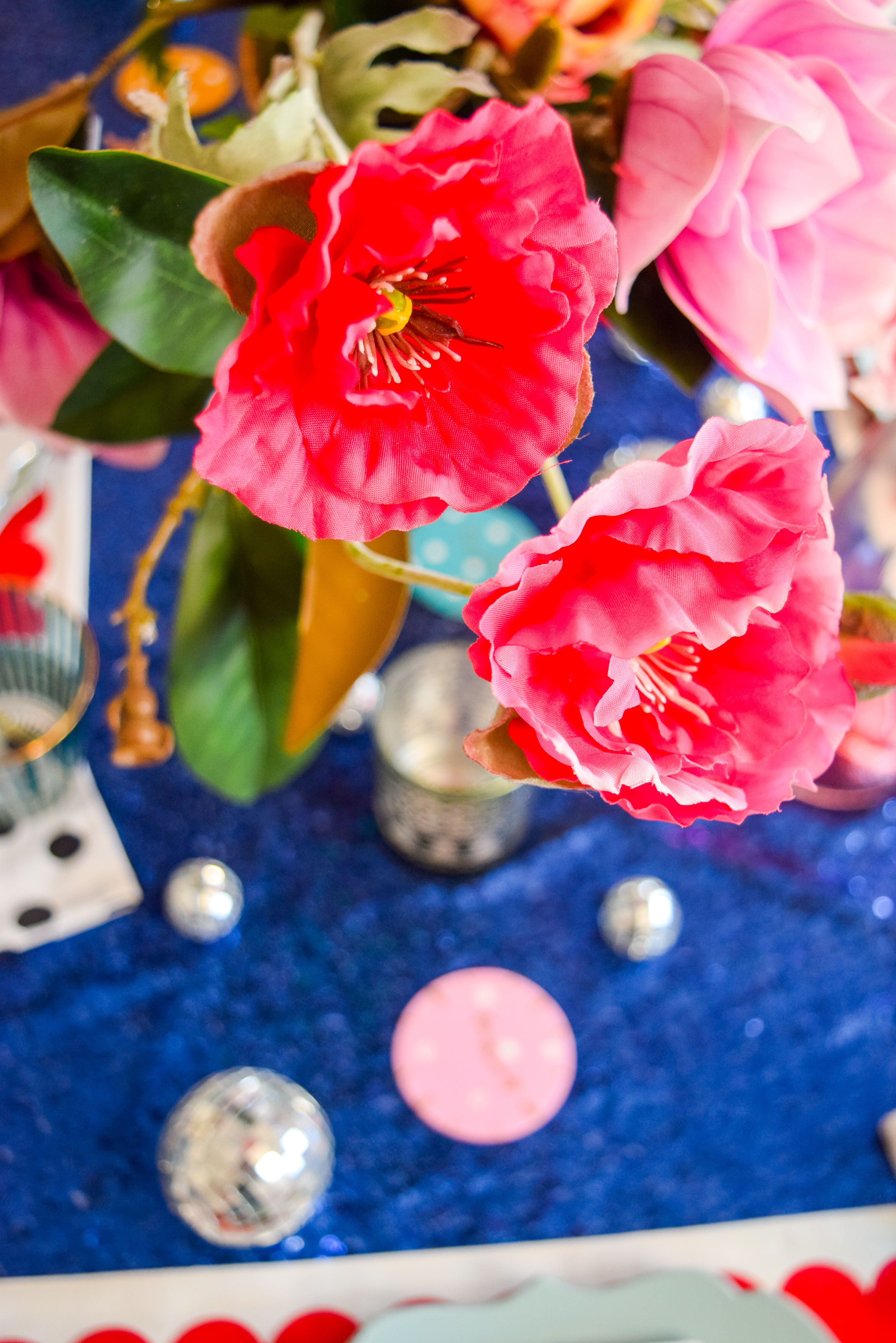 The New Year's Eve Bubbly Bar
No NYE party worth it's weigh in confetti, skimps on the bubbly. I used rose gold myllar balloon letters to spell out "Bubbly Bar" and strung them above the mantel.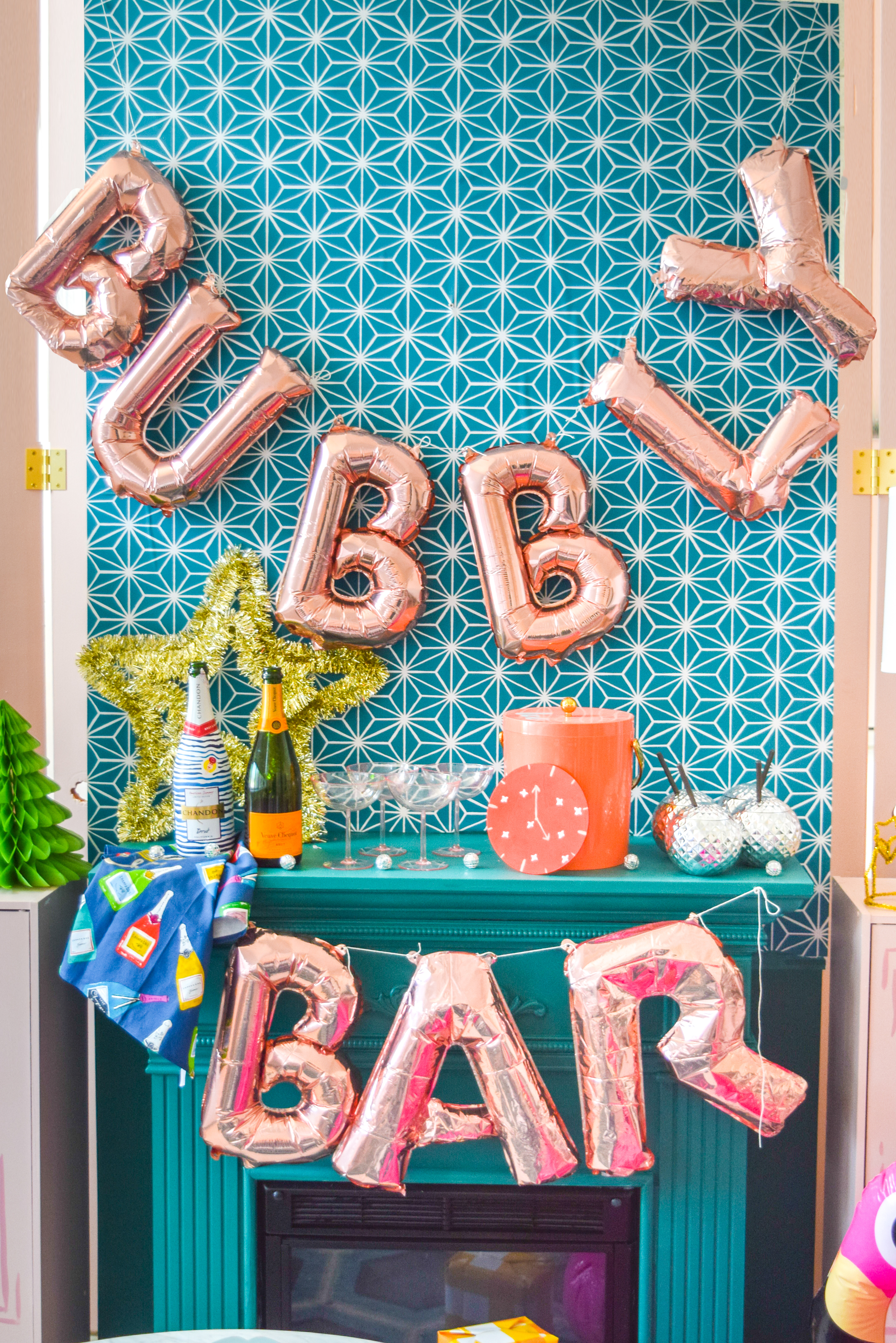 This is of course, the perfect time to pull out your DIY Press For Champagne buzzer. There's still time to make one!
I then added the champagne touches like a fun tea towel, some coupes, and all the disco ball items I can find! How fun are those disco ball cups? I grabbed them at Homesense on sale, and have used them as much as I can.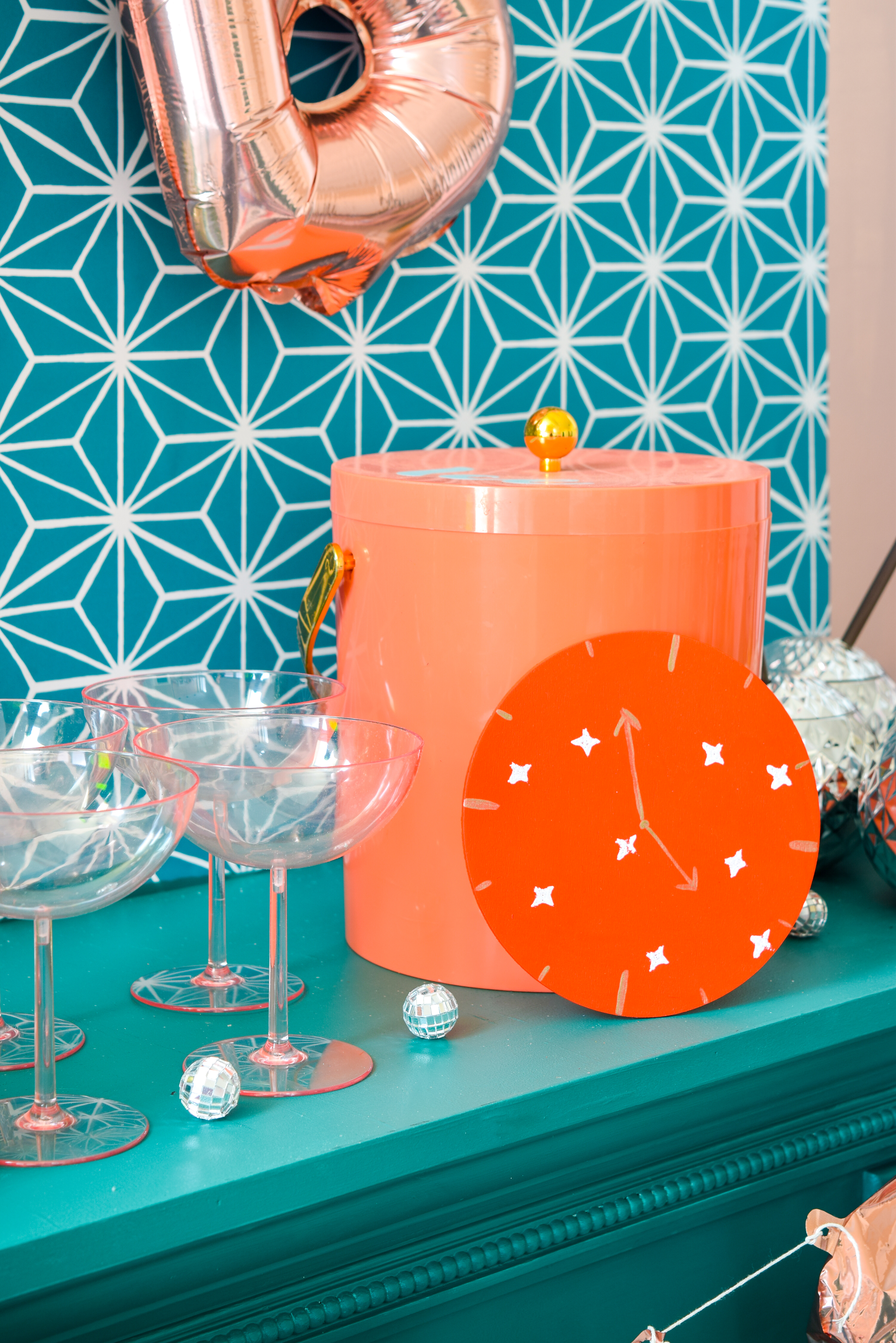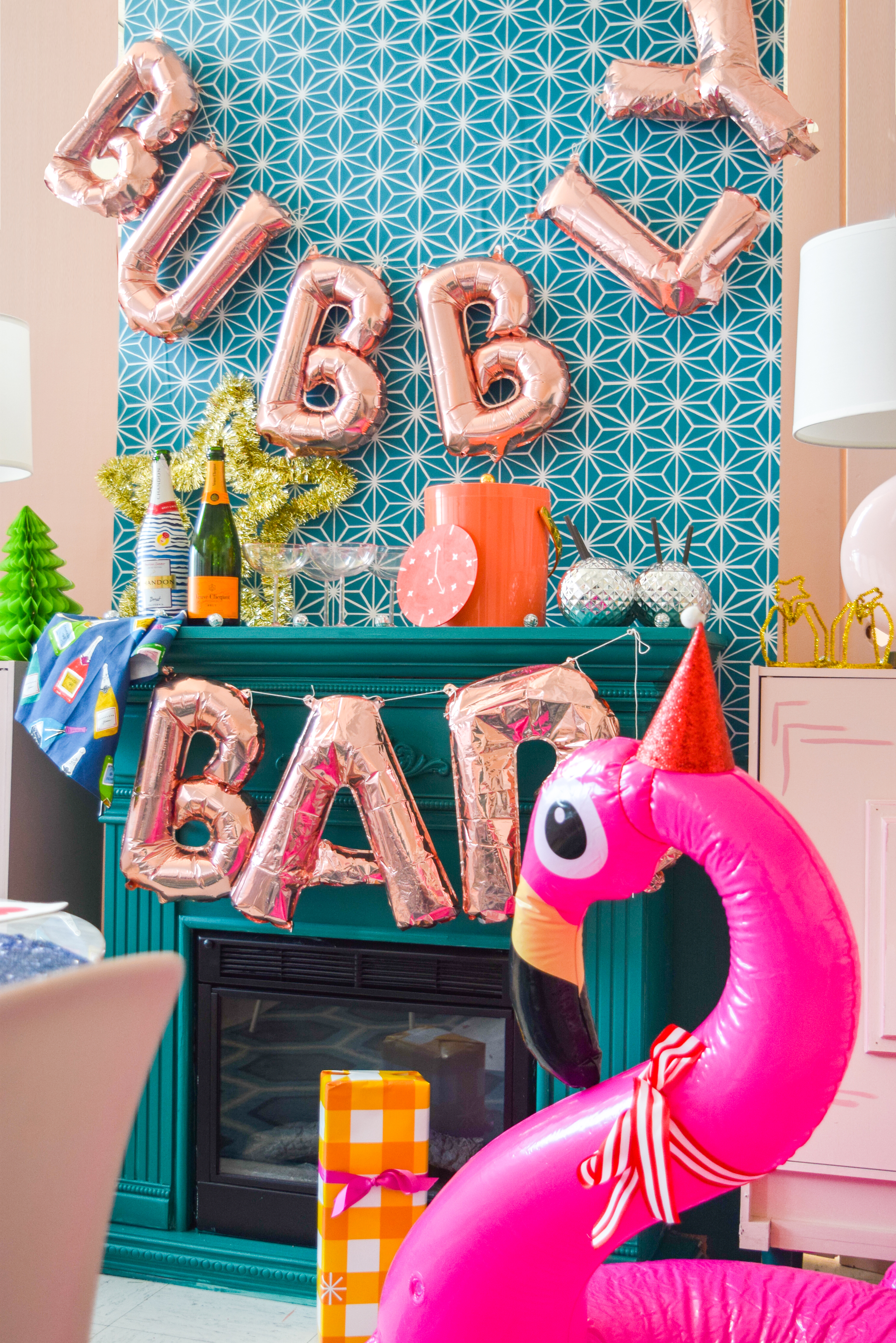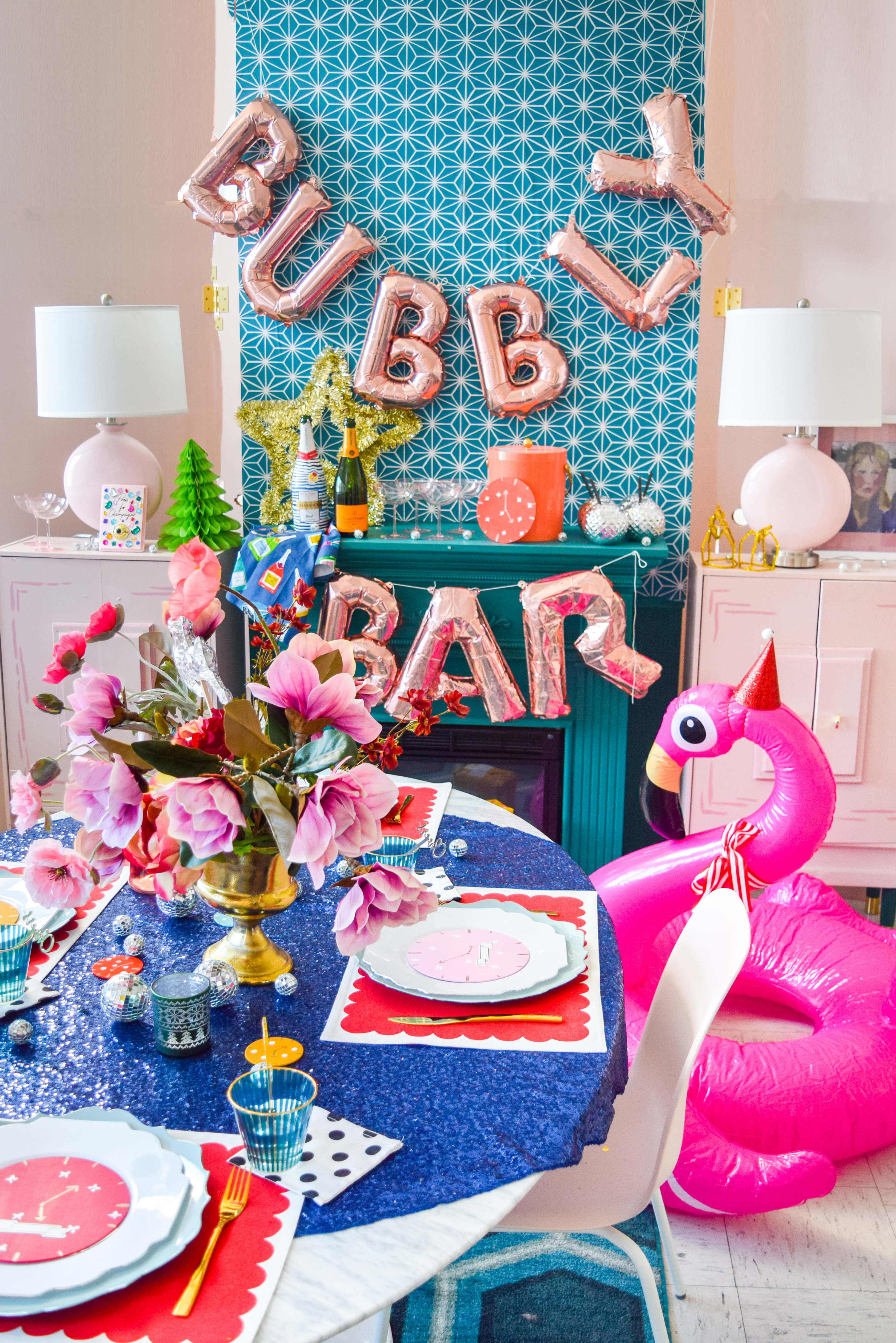 If you set a Kate Spade Inspired New Year's Ever Party, complete with a balloon Bubbly Bar, I would LOVE to see it! Stay tuned for my clock confetti and a special NYE Cocktail this week.