Each House Hunting Trip is a quest unto its own. When we set off to CFB Gagetown last week for our trip we didn't know what to expect! We had some private listings to look at, and included some PMQs for good measure. It quickly became apparent that a PMQ was once again the best option for us, so instead of boring you all with photos of apartments to rent off-base, I'm sharing the four PMQs we toured, and ultimately chose from.
If you need a quick refresher on what a PMQ is click here.
As a family without kids we're only entitled to two or three bedrooms in either a bungalow, A-frame or Row house. We crossed the bungalows off the list from the get go, and opted to tour two row houses and two A-frames, all of them completely renovated.
It would seem that since we were last there, the town of Oromocto, CFB Gagetown and CFHA Gagetown have invested millions of dollars into bringing the PMQs into the 21st century and up to code for a livable domicile.
We had a less than stellar experience the first time around with row house living so we were already leaning more towards the A-frames, but after touring them all it wasn't as cut and dry as we would have thought.
The newly renovated Qs would give anyone a beautiful home. I've snapped photos inside each of the Qs, but editing them all would have taken forever. What I will do, is reveal photos of the interior when we tell you which one we've chosen! Leave a comment and tell me which one you think we went for and why!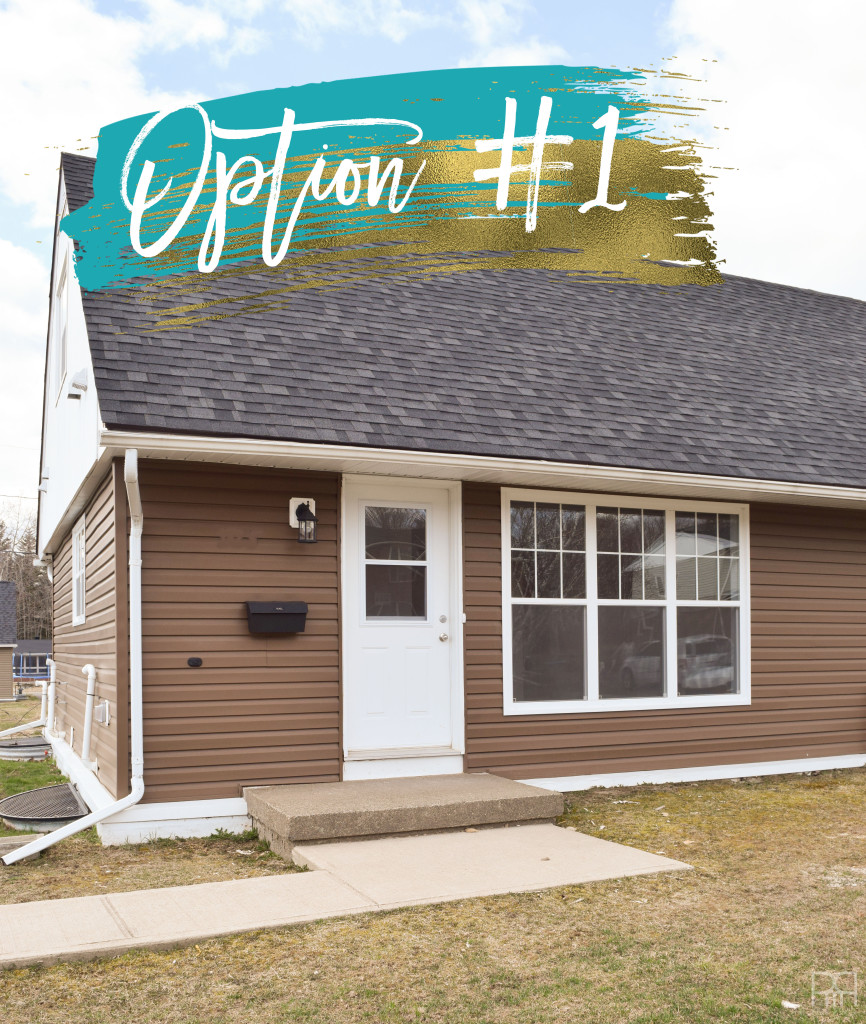 2 Bedrooms
1.5 baths, with full bathroom on the main floor and powder room on second floor
Garage
Driveway with two parking spots
Tankless water heater
Electric thermostat
AIR CONDITIONING
Pros:
Open concept floor plan
Garage for storage, which would make up for lost square footage from our current Q
Double sink in the kitchen, as well as a dishwashing hook-up
AIR CONDITIONING
5 minute walk to the dog park
Newly paved driveway
Great exposure with tons of natural light
Cons:
The kitchen has dark cabinets and dark counters – this is a big concern for me because of the open floor plan. I don't want the colour of the cabinets to dictate the colour palette in the rest of the house, so tying the spaces together would take some skill on my part
The house feels like half the size of our current PMQ – we'd be downsizing in a serious way
The master bedroom can only fit a bed and two bed-side tables
The ceilings on the second floor are sloped
There's no privacy in the backyard (but that can be fixed)
We would have no guest room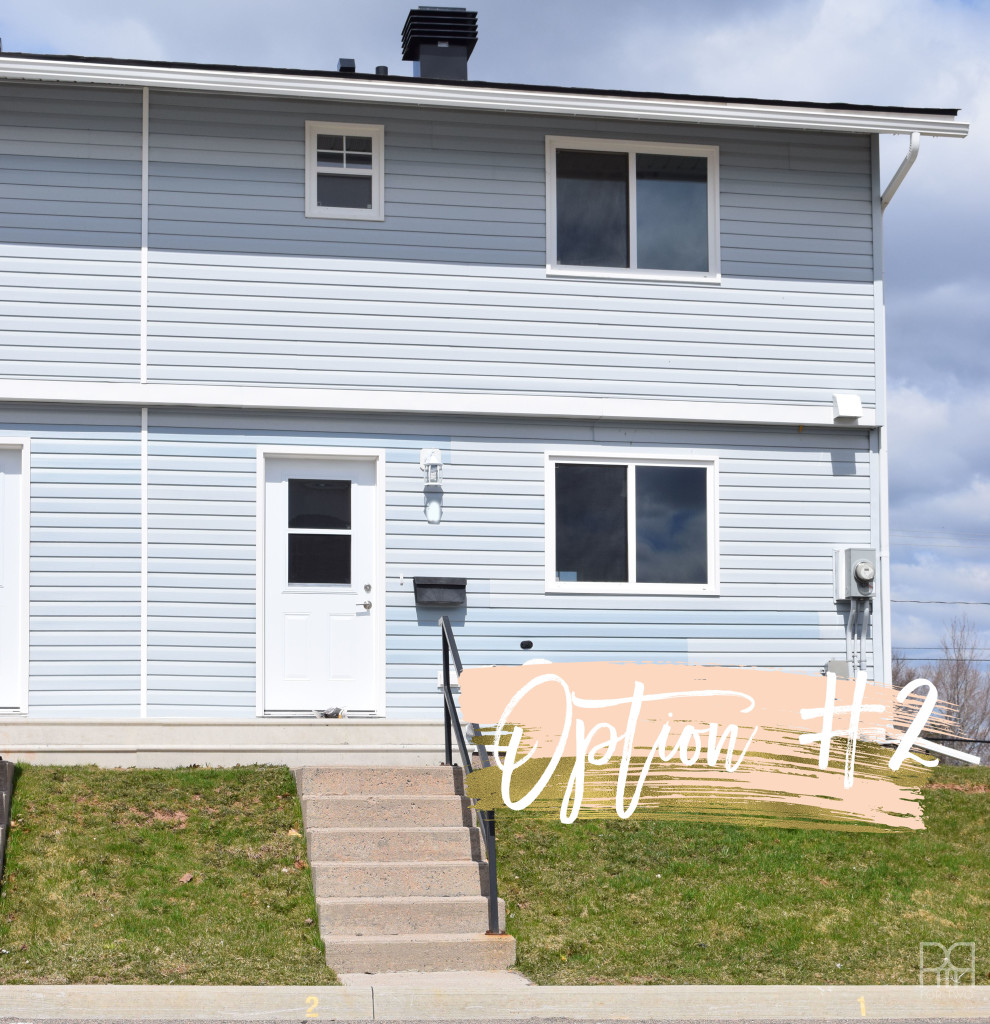 3 bedrooms
1 bathroom
Shed in the backyard
Two parking spots out front
Air Conditioning
Tankless Water Heater
Pros:
Open concept floor plan
Double sink in the kitchen, as well as a dishwashing hook-up
Enough bedrooms for a guest bedroom and office on the second floor
End of the row, so only neighbours on one side
It's about the same size as our current PMQ, just a bit smaller, so not too much downsizing
Cons:
The backyard consists of a shed, and two long tire-tracks, before backing onto a busy road
Steep steps out front, which will be a b*tch to keep ice-free in the winter
The road into the block of rows has potholes that double as swimming pools when it rains
The basement layout is awkward and the ceiling feels low
No place for the dog out back or out front
No place for our big harvest table
No privacy from the road
The series of Qs is separated from the others by two major roads
Further walk to the dog park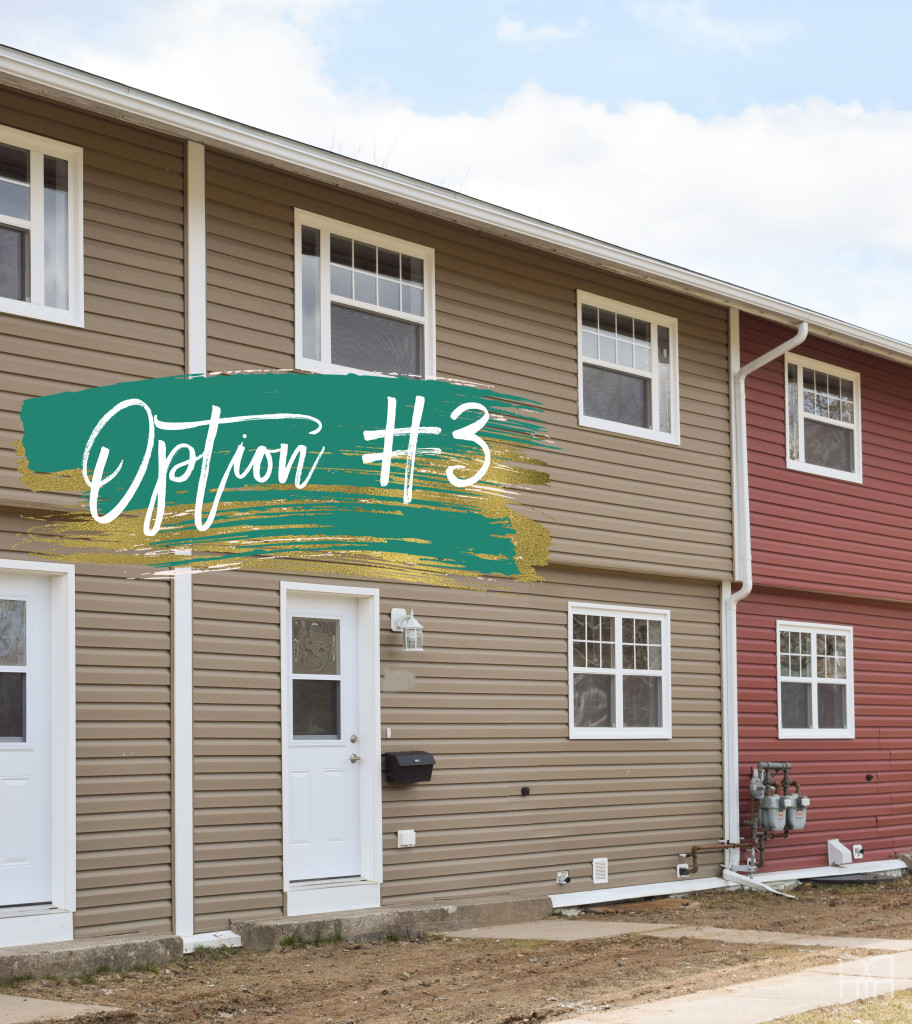 3 bedrooms
1.5 Bathrooms
The row is tucked in behind some other rows, with grassy knolls between them
Small yard in the back separated by low fence and clothes lines
2 Parking spots
Air Conditioning
Tankless Water Heater
Pros: 
Open concept floor plan
Quiet location
Close walk to the dog park
Relative Privacy
The powder room on the main floor is nice, as opposed to having the full bath on the main floor
Three bedrooms means we don't loose too much space
Cons:
No place for the dog out back or out front
No place for our big harvest table
The staircase down the middle of the house creates an awkward traffic flow on the main floor
The two parking spots are not in front of the house and the walk way to the row might be perilous in winter
No shed or garage
Our snow clearance would be at the mercy of whoever is contracted to clear the parking lot
Not a lot of natural light because of the location between trees and behind other rows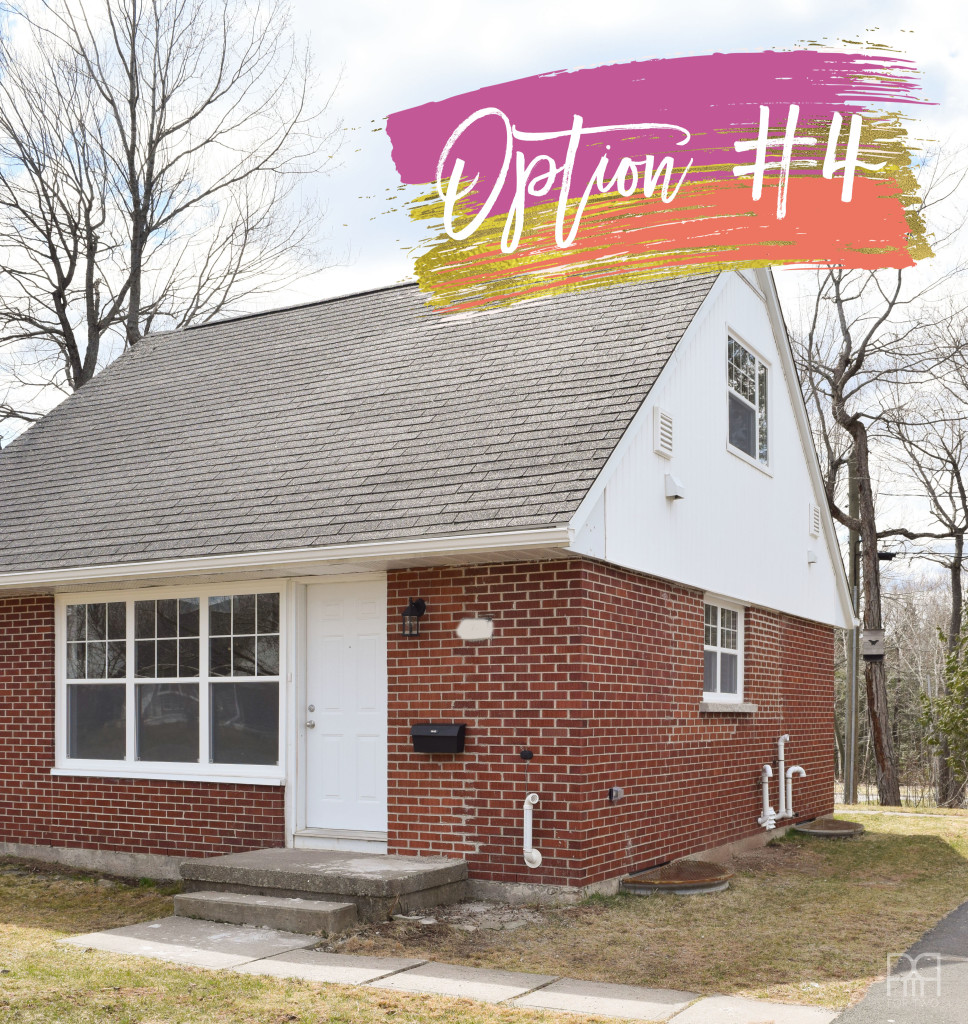 2 bedrooms
1.5 bathrooms
Driveway
Yard out front and out back
Air Conditioning
Tankless water heater
Pros:
Open concept floor plan
Quiet lot
Newly Renovated
Double sink and dishwasher hook-up
Spitting distance to dog park
The bat keep (pictured here – way in the back, nailed high on a tree) will mean we're less likely to have as many mosquitos and bugs during the summer, that is, of course, assuming it's occupied
Cons:
The second floor bedrooms can't hold more than a double sized bed (I'm not kidding)
No shed or garage
The front lawn is bigger than the backyard, so we'd have to move our outdoor life out front and figure out that fence issue
The kitchen doesn't get a lot of natural light
The house backs onto a wooded area, which in Gagetown means a LOT of mosquitos.
I'll let you guys take a guess on which one we chose! Let me know in the comments 🙂
Btw I was putting on quite the show on snapchat for those following me while we toured the homes. I shared the inside of each home, my thoughts, impressions etc. You should follow me!