April's #12monthsofDIY project is here! This is my favourite so far  – I know I say that everytime, but it's true! For April we're doing thrifted finds. If you've been following my page for a while you'll know I love to thrift,  have participated in two #thriftscorethursdays (click here and here for the posts), and most of our furniture (excluding bed and IKEA bookshelves) comes from thrift stores.
I would have normally gone out and bought a piece of furniture to redo, but with our upcoming move I figured it would be better to do something smaller, more transportable.  I gave myself a 25$ budget at Value Village and off I went!
I wasn't quite sure what I wanted to do, and truth behold I had been thinking more along the lines of transforming an object or two into lamps, but that didn't pan-out.
Instead, I fell in love with some very pretty scarves with equestrian motifs and thought to myself, what do I need more of? Why, THROW PILLOWS OF COURSE?! duh
You all saw and loved the photo I shared on the PM for two Facebook page, so you get it 😉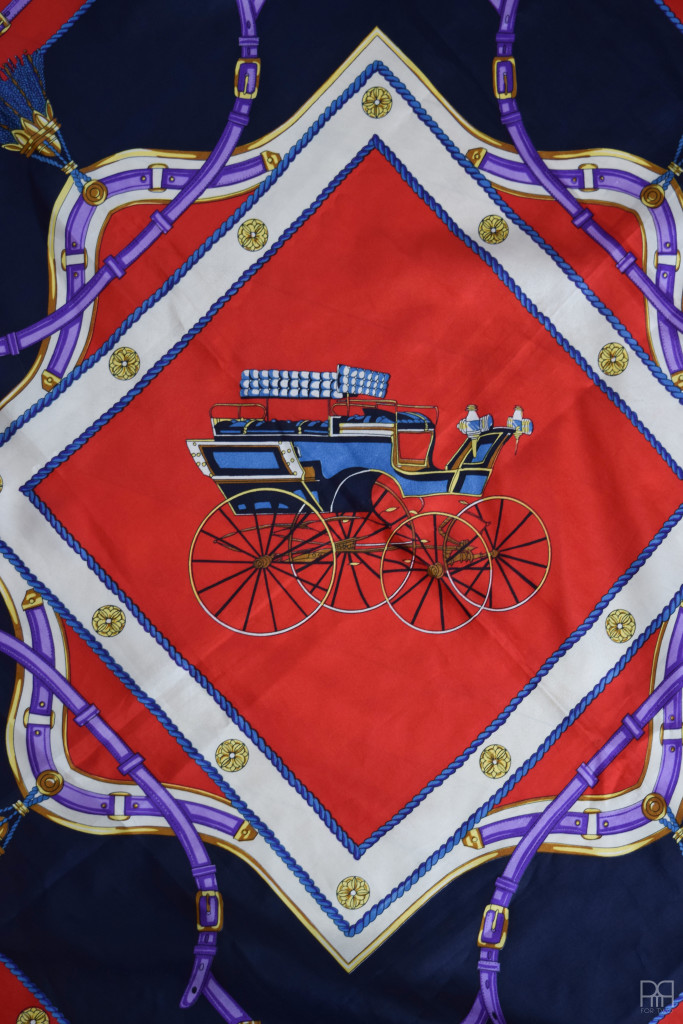 Did you know: North Americans alone throw away more than 81 pounds of clothing and textiles per person, per year? That's an insane amount!  If we all made the effort to re-use items before throwing them out, we could reduce a lot of our waste.
With the arrival of Earth Day in April, there's no better time to think about ways we can do our part to reduce waste. Since shopping second-hand is one of the easiest ways to go green, we were inspired to make this month's DIY challenge consist of thrifted finds from Value village.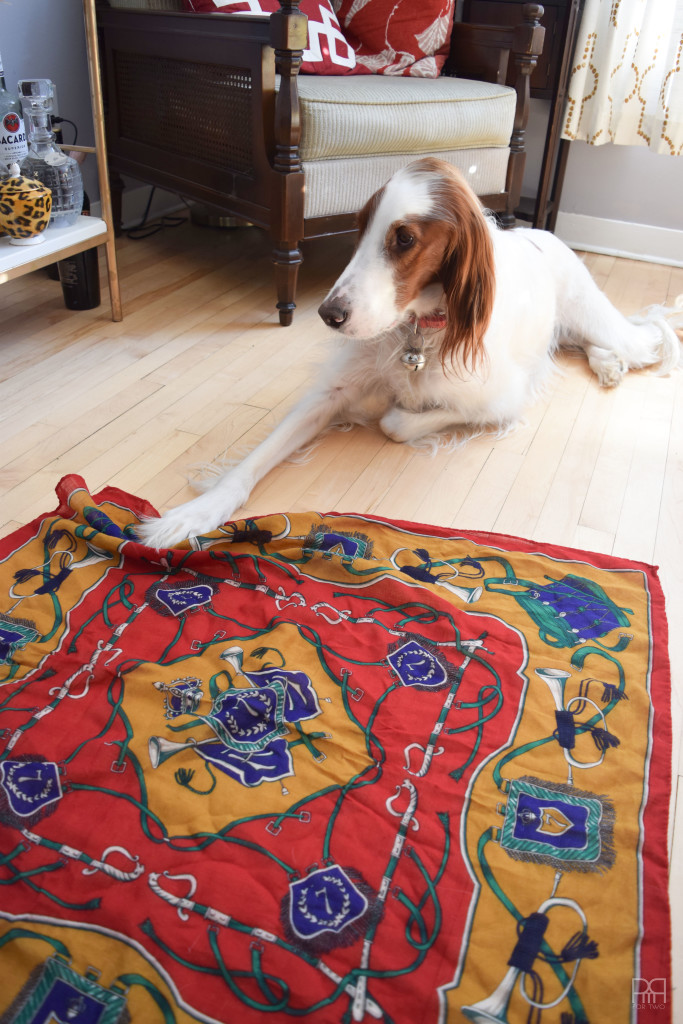 Bruce had a hand in picking the scarves. Kidding. He intruded on the photo in adorable way. Aww Bruce!
Did you know?  Value Village is one of the largest recyclers of used clothing in the world – keeping more than 650 million pounds (that's comparable to 3,000 blue whales' worth!) of clothing and housewares from landfills by selling reusable items in-store and responsibly recycling items unsuitable for resale.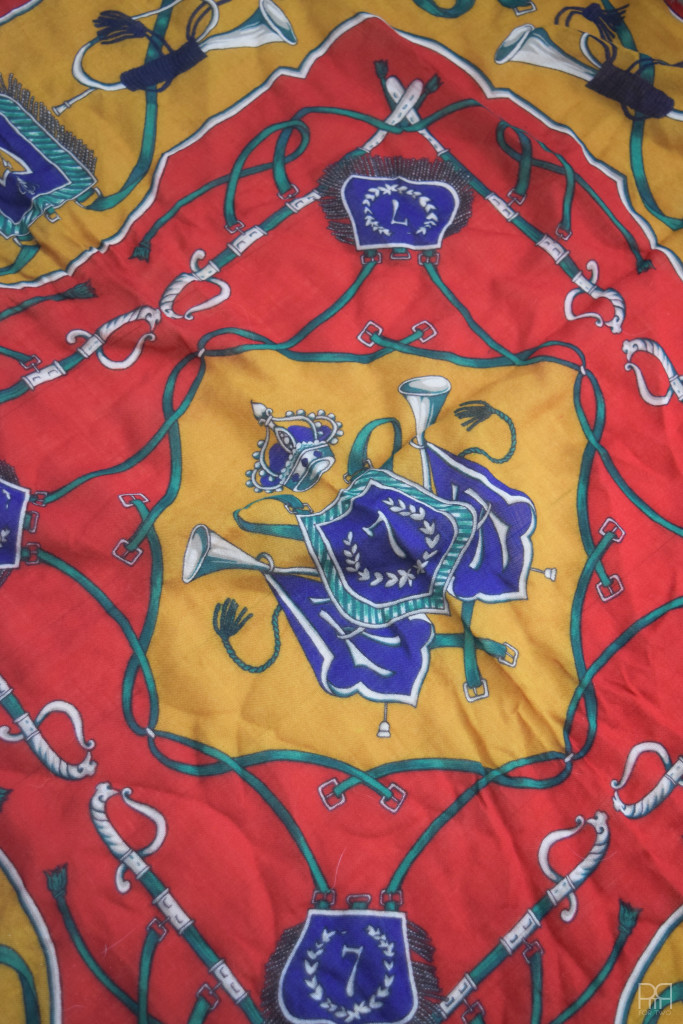 Making something new out of the clothing and housewares at Value Village also helps us make a difference for the environment. So buying these fabulous scarves was a no brainer for me.
The pictures above and below are actually an old scarf from Holt Renfrew. I considered keeping it and only making one pillow, but decided I would get more use out of it as a pillow.
I made myself a little inspiration board before I started. I wanted to find a second use from some fringe and tassels I had kicking around, as well as the beautiful velour ribbons I bought by the spool at Christmas.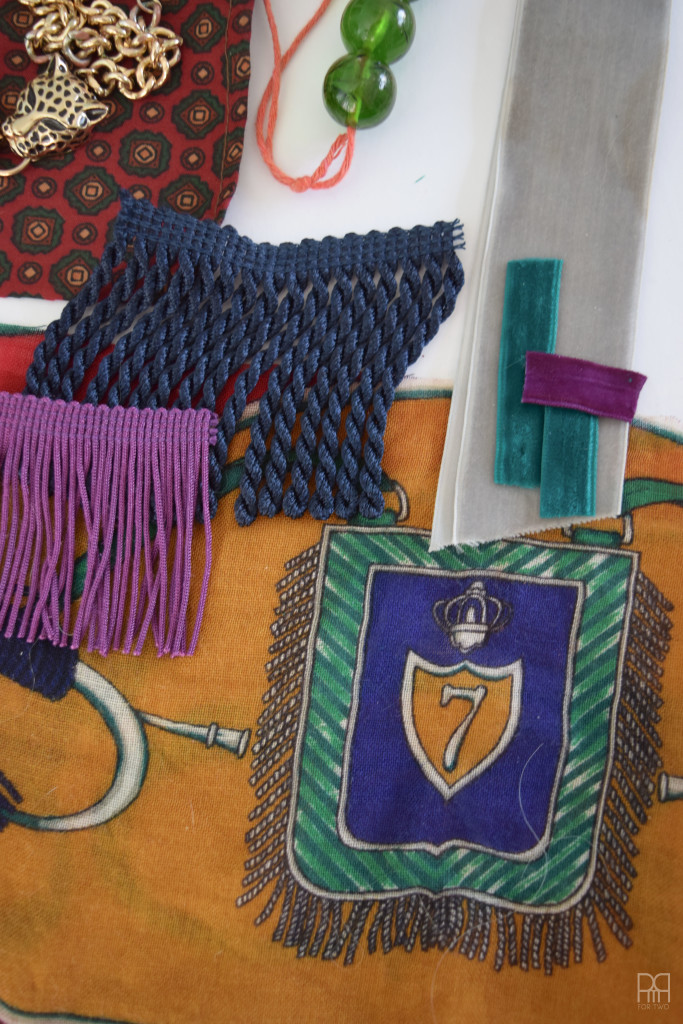 Materials
Throw pillow or insert ( cut open the one picture for the insert)
Scarves
No-sew glue (or a sewing machine?)
Fringe, tassels and ribbons
Scissors
Push-pins
Step 1: Place the scarf over the pillow so that the motif lines-up the way you want it to.
I secured the motif in place using my push pins, so that when I flipped it over, everything would stay in place.
Step 2: Figure out how you want the scarf to fold over the pillow.
In this case the scarf was big enough in relation to the pillow, for me to envelop it entirely with meeting flaps.
Step 3: Glue your scarf flaps to the pillow in their pre-determined place.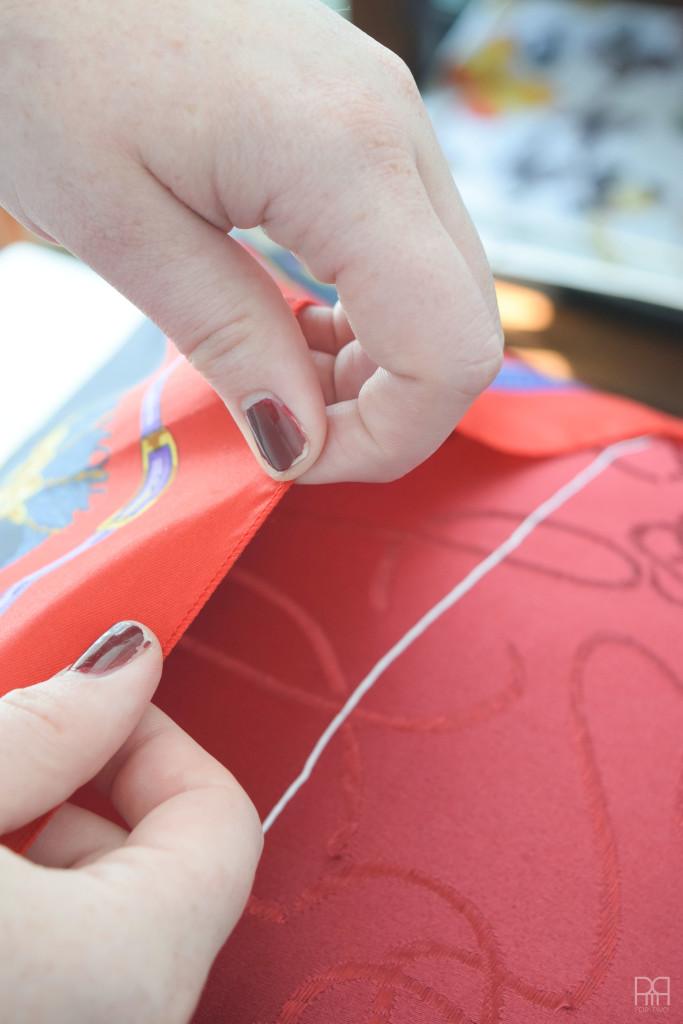 Step 4: I secured the bottom layer to the pillow with push pins for 5-10 minutes while it dried.
Step 5: Glue the two layers/ends of the scarf together, so that they'll stay fastened down.
Step 6: Secure with pins and let dry.
Step 7: I added a fun purple fringe to cover up the gap in the back of the pillow where the seems meet.
As you can see in this picture, the glue is not completely dry because you can see the lines here I put it! It disappeared once it was dry,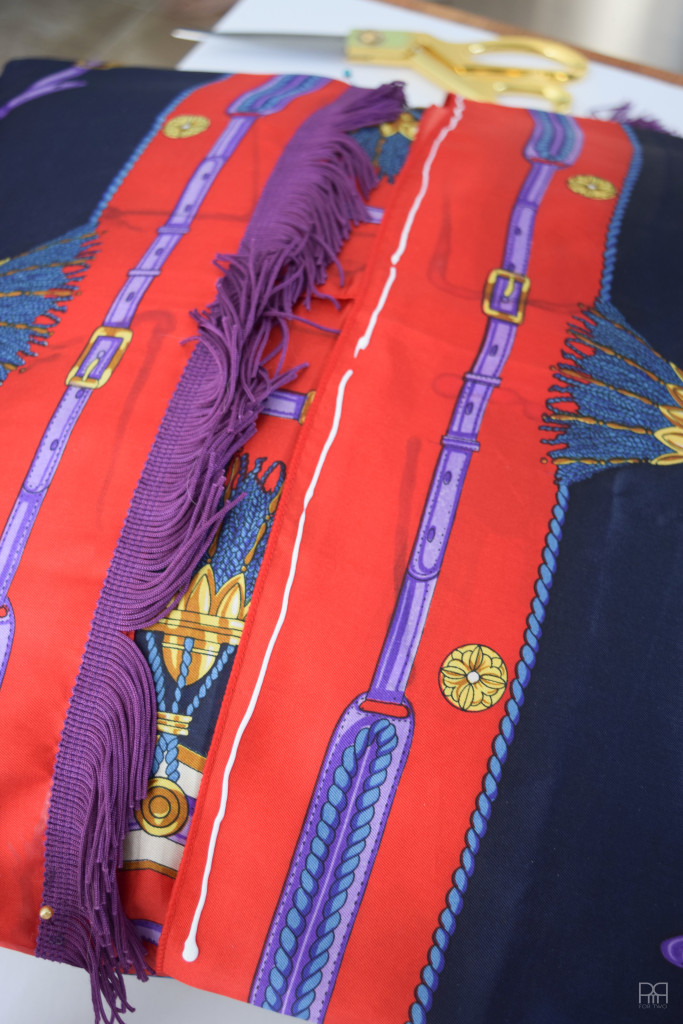 Step 8: I added a second fringe on the other flap and now have a fun, colourful element full of movement that covers up my ugly seam!
I repeated almost step for step the same process with the next pillow.
Except in this case, because the second flap wouldn't come anywhere close to meeting on the back of the pillow, I decided to make more of an envelope and cover the seem with my pretty velour ribbon (that just happens to be in exact complimentary colours).
The final product took a day to dry, and another 48 before I could "heat seal" them with the iron.
As you can see, Bruce and his piggy are more than content with the pillows.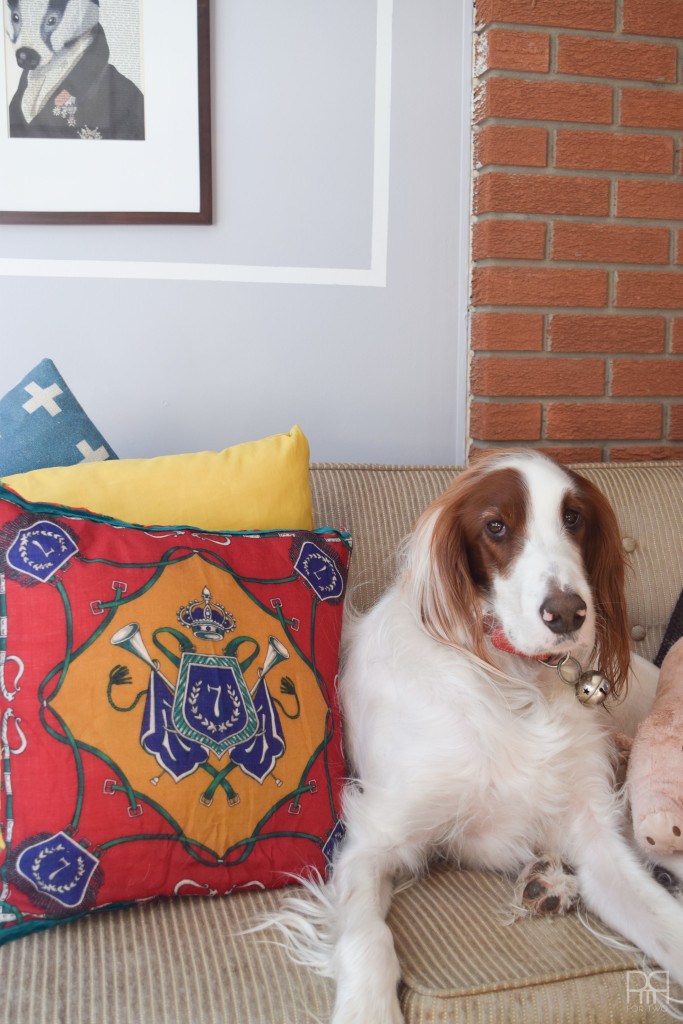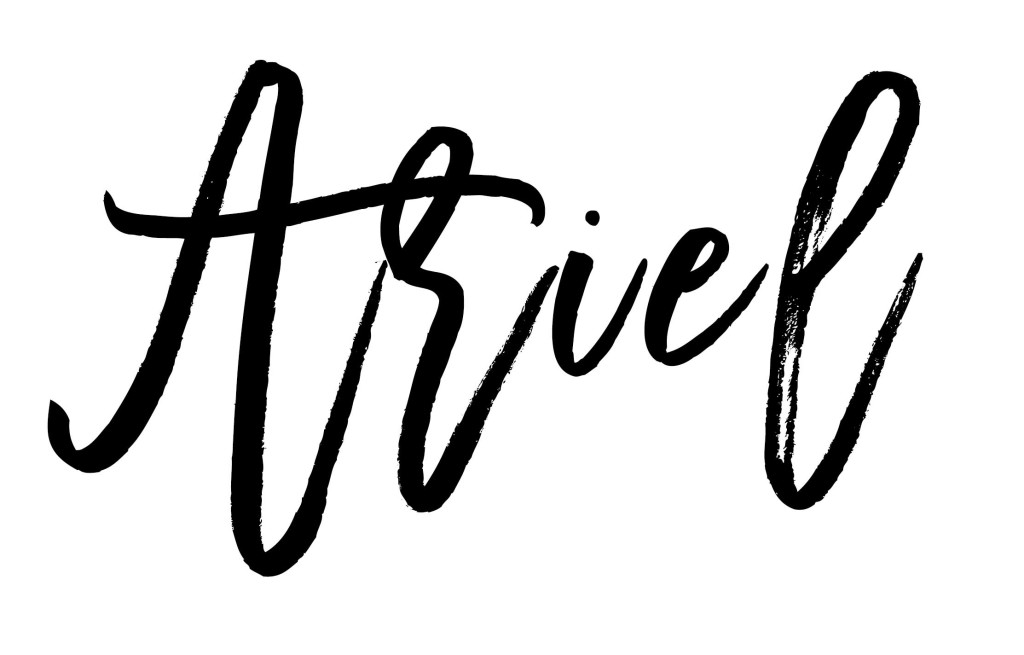 *Value Village provided the product for review, but all thoughts are my own.  Thank you for supporting the brands that make PMQ for two possible.  
Now it's time to see the rest of the DIY fabric project ideas from my Canadian blogging friends.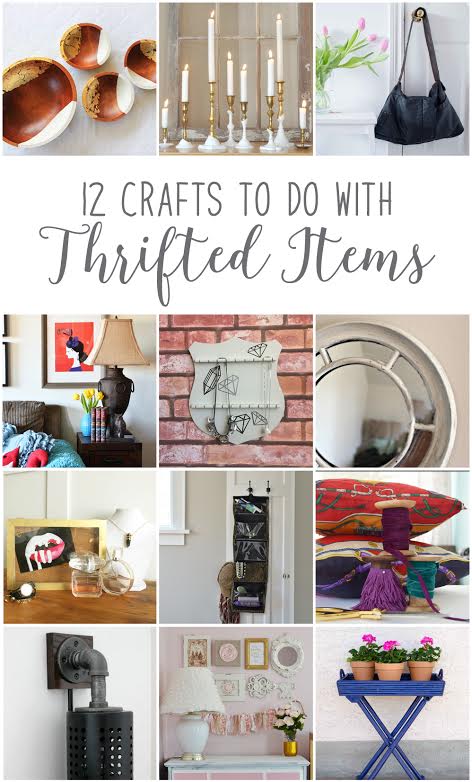 From the top left, they are:
Upcycling Wood Bowls from Fresh Crush
Paint Dipped Brass Candle Holders from Life is a Party
Upcycling a thrift store leather coat into a DIY handbag from Sustain My Craft Habit
Pottery Barn Inspired Burlap Lamp Shade & Owl Bookends from Woman in Real Life
Thrifted DIY Jewelry Holder from Brooklyn Berry Designs
Upcycled Thrifted Mirror from New House New Home
Gold Wooden Treasure Box from Mommyzoid
DIY Roll-N-Go Travel Bag from Vin'yet Etc.
Scarf Throw Pillows from PMQ for Two
DIY Industrial Pendant Light from Love Create Celebrate
A Thrifted Shabby Chic Gallery Wall and Lamp Makeover from The DIY Mommy