I hadn't planned on doing a fall entryway post because, well, my entryway is so small! BUT, after doing my porch last week // here // and the entryway makeover I did earlier in August // here //, I thought the space deserved it's own spin for the season. For last week's porch set-up I bought a few little pumpkins to sprinkle amongst my mums, and I had an extra one so I brought it inside and placed it on the black and white striped dresser – I loved the look! I loved it so much that I went and bought a few more to fill the space and ended-up with a graphic fall entryway.
While I have such a small space, I know some people have way more space, so I decided to jump into this week's fall entryway blog hop hosted by Taryn of Taryn Whiteaker.com , so make sure you go check-out what she's serving-up this fall, as well as what everyone else in the hop is doing (check the links at the bottom).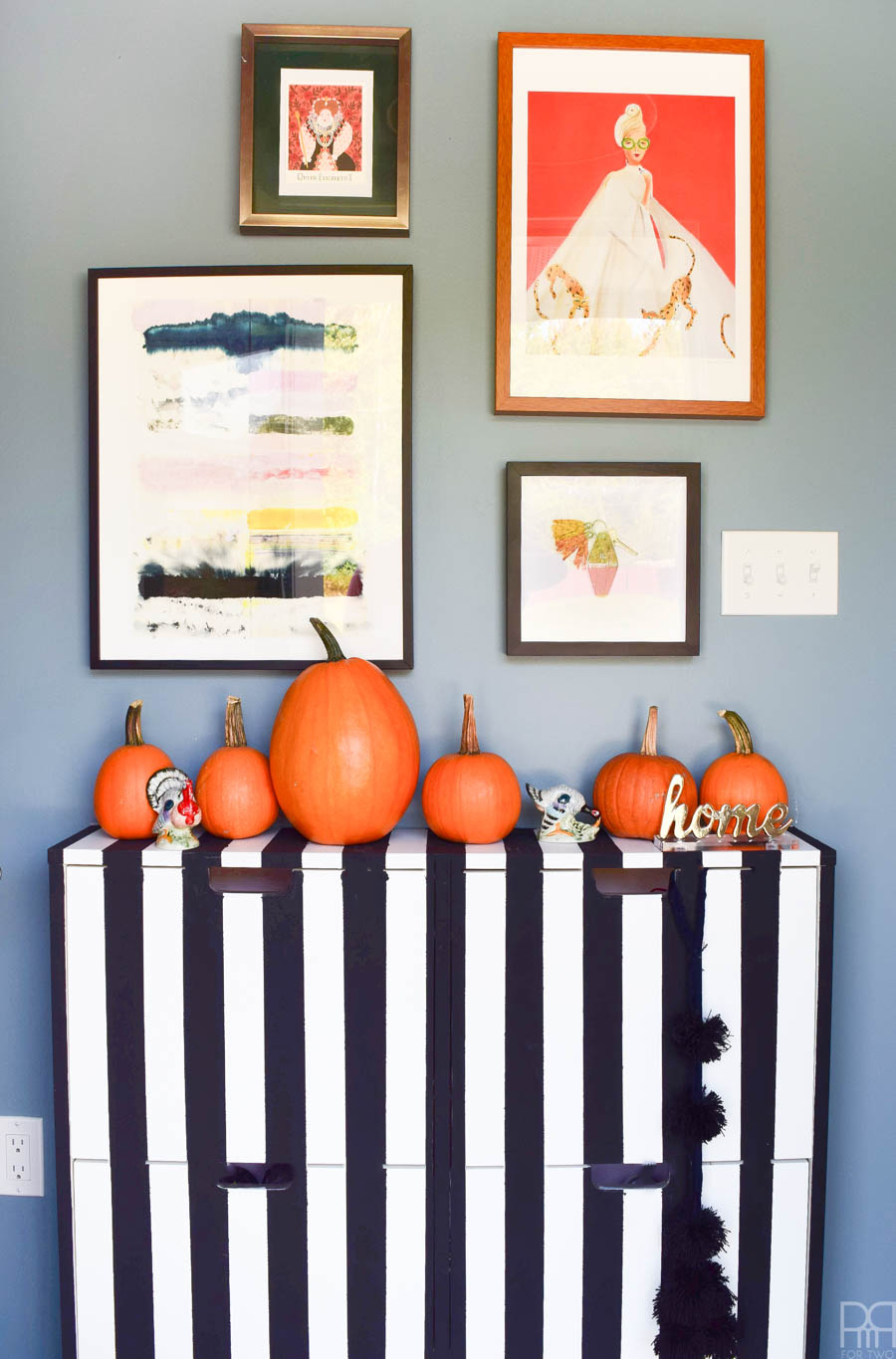 Bruce even made a guest appearance. He likes to shadow many doorways in our home, usually looking treats and cuddles. When he hangs-out in the entryway it's because he's looking for the mailman or is waiting for his "Dad" to come home.
I actually caught Bruce "hiding" behind the pumpkins and mums while stalking the neighbourhood kitty cats the other day. Poor guy.
I think there's something to be said for the simplicity for this entryway's decor. The pumpkins are in perfect contrast with the black & white stripes, and the blue walls. The colours are in-check and the patterns are bold. I'd say this makes for a graphic fall entryway, sure enough to excite even the biggest of eclectic decor fans.
I found a little set of Turkey S&P shakers this summer at Value Village and have been keeping them safe in my office. They're bright, colourful and super cute. While they'll make their home on the dining room table come thanksgiving, they're sitting pretty in my entryway until then.
They look at home nestled in between the pumpkins.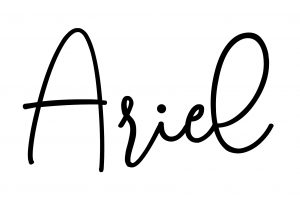 Taryn Whiteaker Designs | Blooming Homestead | The Posh Home | AKA Design
Hello Allison | House by Hoff | Clean & Scentsible | Setting for Four