We're back for another round of the One Room Challenge! *insert trumpet flourish and confetti cannons* The challenge is hosted by Linda of Calling It Home // here // and twice a year 20 bloggers are chosen as official participants to make-over a space in under 6 weeks. Check-out their rooms // here //. The rest of us un-official participants join-in and participate in the link-up each week // here //. I've participated twice now, and this will be my third. I'll be making over our dining room with a heavy emphasis on fresh and classic design.
Catch-up on // week 1 // week 2 // week 3 // week 4 // week 5 // week 6 // The Reveal!
*Behr Paint, Rugs USA, Wayfair & Parima Studios  sponsored this post, but all thoughts are my own. Thank you for supporting the brands that make PMQ for two possible.
Fall One Room Challenge 2016 // here //
Spring One Room Challenge 2017 // here //
Since re-doing my bedroom this summer // here // I've been on a Kate Spade inspired design kick and will probably continue with this space. Maximalism, bright colours, classic and MCM design lines are what's driving me these days.
I'll be working with the following brands on the space, and maybe a few more that haven't been announced yet.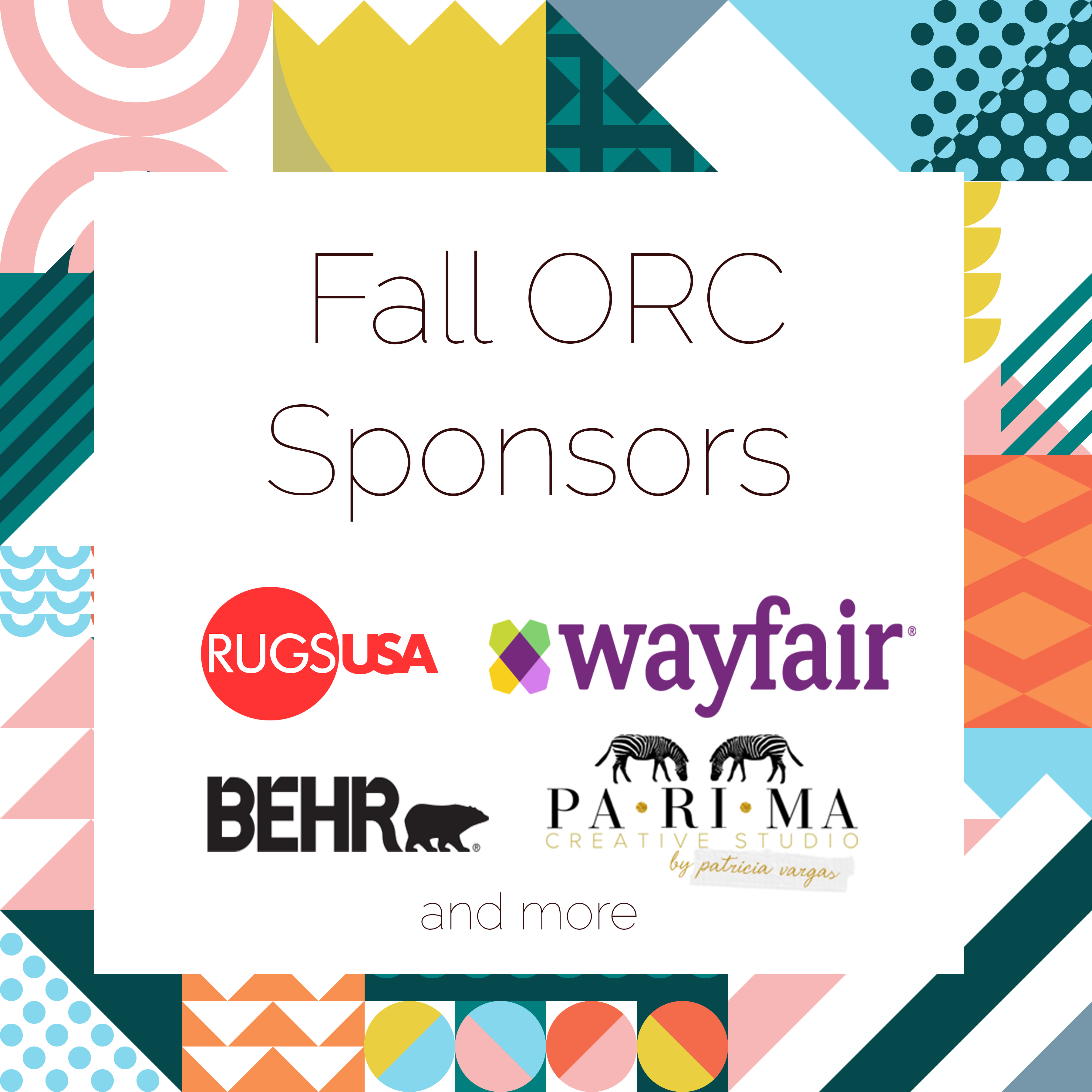 I'm going to try a different approach to blogging about the process than I have in the past. Normally I break each week down into a different project and make that the entire update, but it's actually not the suggested format for the challenge, so this time I'm going to try the official version.
As such, I'll be sharing pics of the space "before." While not tragic, it's not the best. I completed the space shortly after moving in last summer, and it has struggled to evolve with the rest of the house.
The space started like this: I was head over heels with the light fixture, I was stuck with the table and chairs, didn't have an actual sideboard and had a very tiny bar cart. You can view the initial tour // here //
It got a colourful life for Christmas and through the holidays, but I was quickly left wanting once all the colour and props were packed-away.
In the spring I made over the sideboard for an Inspired By series post // here //. I loved it something fierce, and still do. As it goes, shortly after completing the sideboard makeover I found a listing online for an MCM teak oval shaped dining room table on a pedestal with 6 chairs. The price was too good to pass up and I had go for it.
However, once I got the set in place I realized everything was out of balance. So, I moved thins around again and this is kind of where we left off last time I updated things.
I had been looking at new sets for a while and had already planned on doing the dining room for the ORC, so you could say I've been prepping for this edition of the challenge since last spring.
I've also managed to snag a sideboard that matches, but since it was all in the name of the fall ORC, I haven't reaaaaally shown it off yet. In fact, not much of the dining room has been seen in a while, unless you count my thanksgiving tables cape post // here //.
While I'll have the plans for what's going on next week, I can share some inspo with y'all and give you a taste of what's in store.
I love the saturated hues in this space. The warm carpet and the teak are in perfect harmony, while the wall of bookcases is perfect for interest and displaying knick-knacks.
Dabito's space from the Spring ORC gave me life! Yellow?! Are you kidding me?! How perfect is it for this space. The modern light fixture, simple decor and bold art have got my head spinning.
The bold wall treatment is exquisite in this bright and airy dining room. The cooler tones are played-off each other with the abstract pattern, while the simple and no-fuss table set-up keeps things in check.
While I don't think I'd ever go completely white in a space (ever) I do love the light fixture and the bold raspberry pink accent. The lines and colours are balanced in a way that makes my heart flutter.
Don't forget you can return to the link-up and view the other participants' work // here //