Things are moving and shaking around here! We're going to be starting on the Nursery soon, and that means relocating my home office. For now, we've moved my desk into the eclectic mod living room, and because my desk has seen better days I wanted to jazz it up. So I sewed a DIYY Table skirt for a desk!
Check out my other colourful sewing DIYs & projects
I happened onto a fabulous fabric sale the other day, and knew I needed a way to capitalize on it. This DIY Table Skirt was the easiest way to dip my toe into some easier sewing projects with a big impact.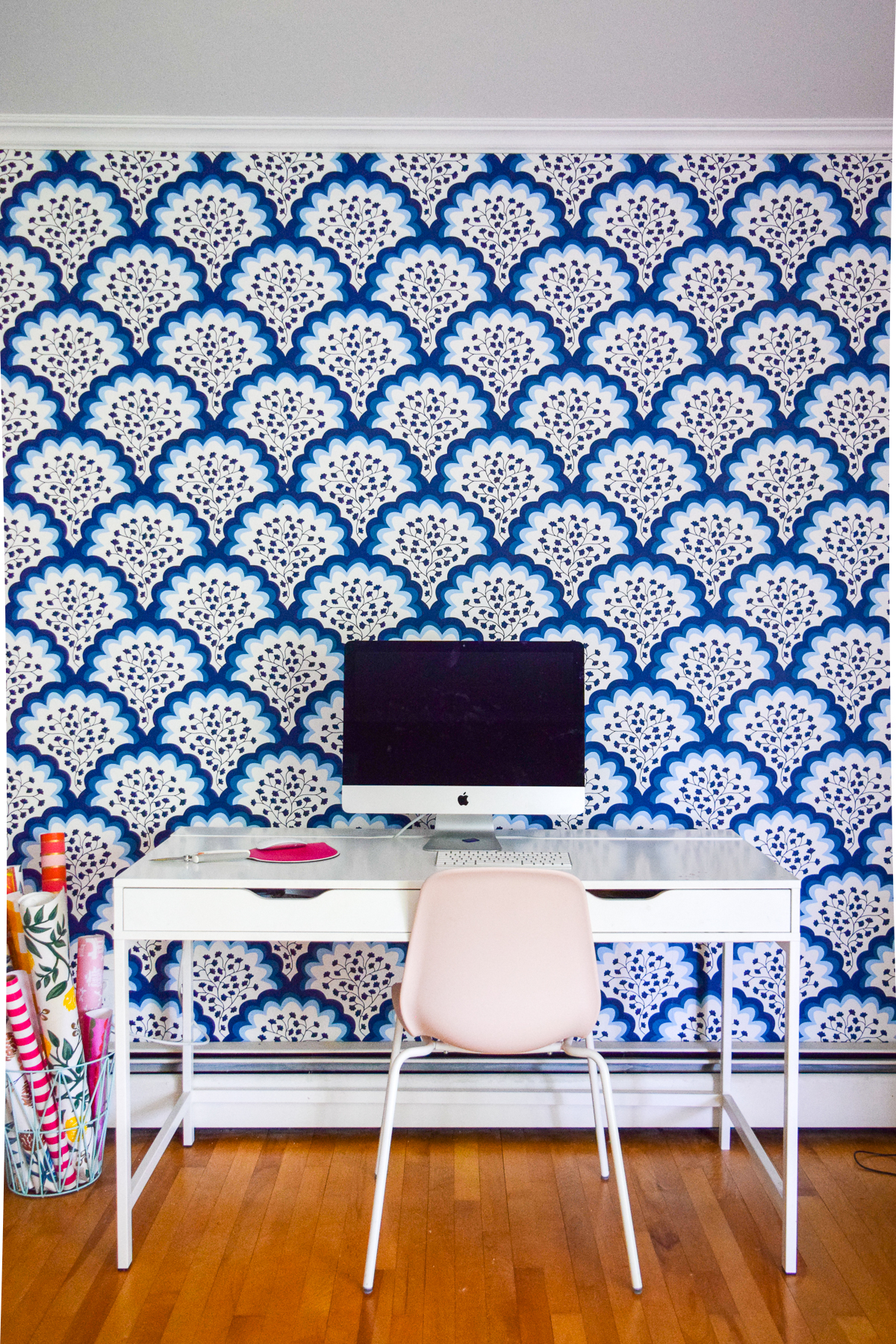 How to Sew a Table Skirt
To sew a table skirt for an IKEA ALEX Desk, you'll need 6m of fabric, thread to match, and a sewing machine. I bought 6m and then cut it in half (two pieces that are 3m long).
I sewed the two pieces together (front to front) along the long side using a simple stitch.
Next step, hemming the edges! I did a simple fold over with a 1″ hem on each side. On a table skirt this long it'll take you a minute or two, so if you're not pinning, I suggest you iron the hem first to help ensure you've got straight lines.
Check out our Retro Glam Kitchen 
It looks like a hot mess until you put it on the desk! The reason I chose a floral pattern, is because it's non-directional, doesn't clash with any existing pattern in the same space, and it picks up on colours already present in our updated living room.
I could have added pipping, tassels or fringe, but I figured between the print and the scale of the table skirt, it would create enough drama on its own. I was also worried it would get lost in all the folds and creases, but I may add it later.
Using a Table Skirt For a Desk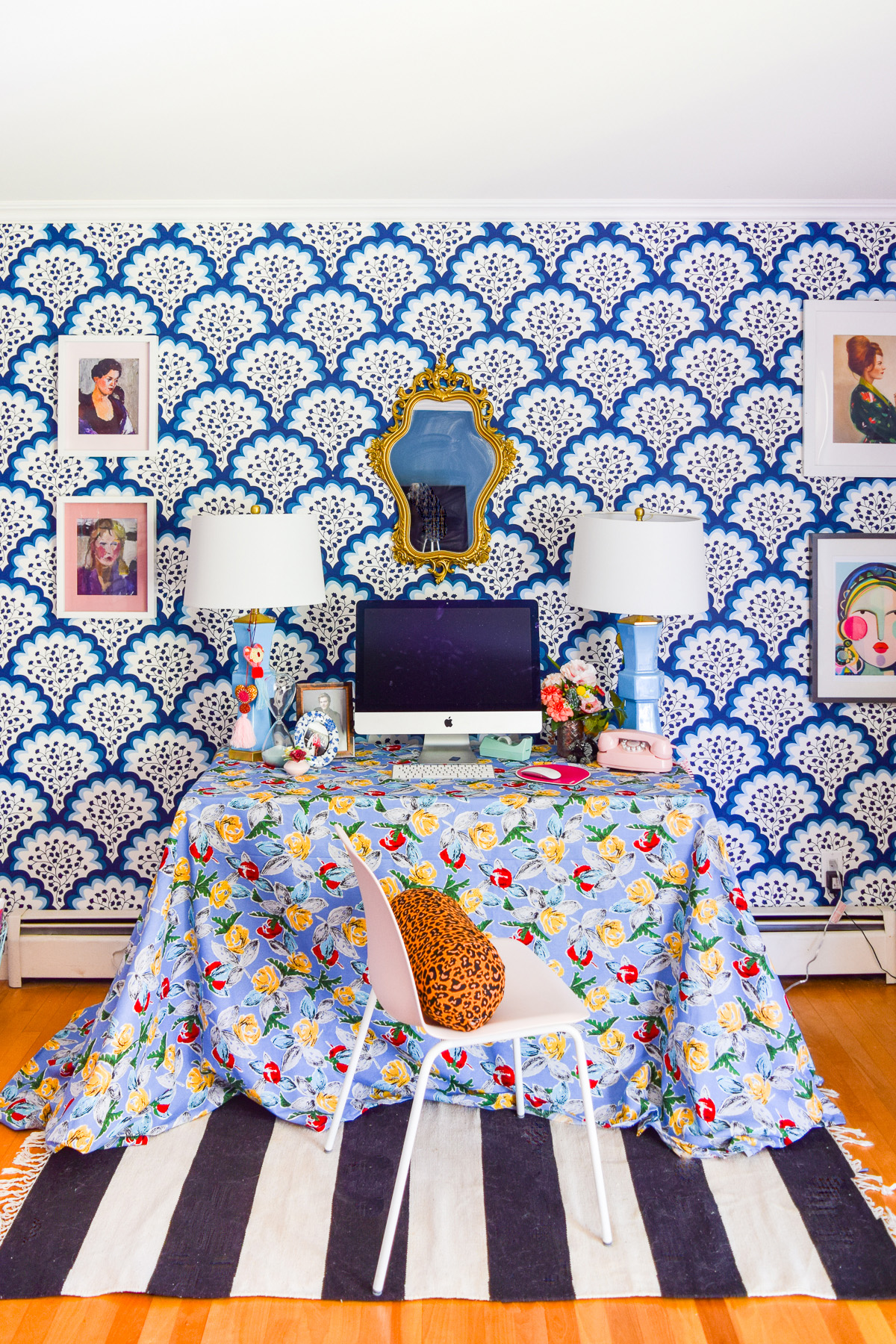 And here it is! My new workspace! I'll be doing all my work and admin from here for now, and I'm still working on where I'll do my crafting going forward. I may use a combination of the kitchen and dining room, but we'll see! With the nursery on its way, I've lost a crucial workspace but am gaining a life space!
I've brought some things from the old office into the living room, but since this won't be a craft space I don't need nearly as much.