They're everywhere! Like in the Hitcockian thriller The Birds, the bats are everywhere this year. Instead of shelling-out money for them at a fancy store, you can make your own using card stock and and sharp scissors.
*Fiskars sponsored this post, but all thoughts are my own. Thank you for supporting the brands that make PMQ for two possible.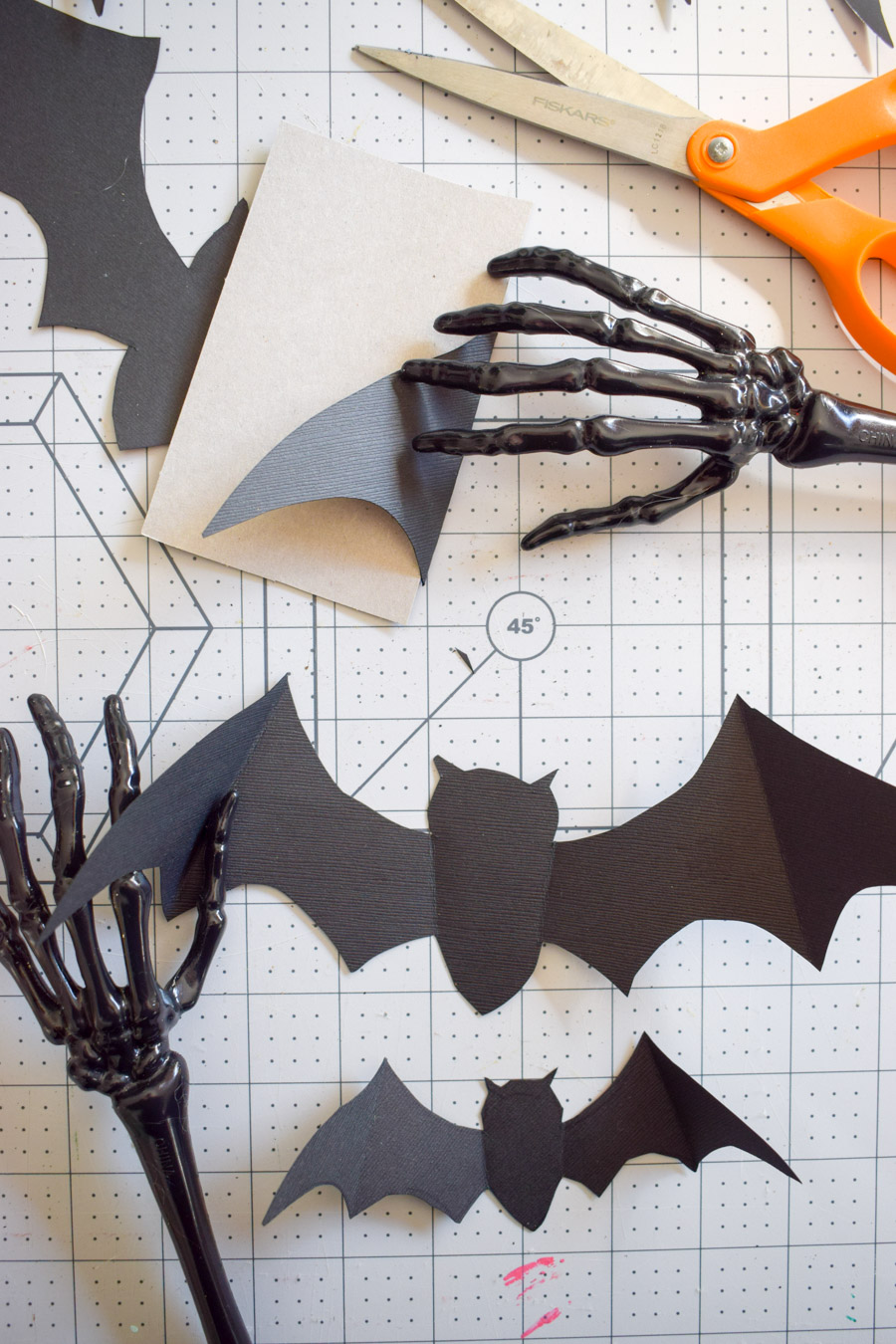 This is also a great DIY if you want bats of varying sizes or colours. Most of the options in stores are black, but if you wanted to play with colour and go ombre, this is the way to go.
How to DIY Paper Bats
You'll need Fiskars scissors, but not just any scissors, the Original Orange-handled Scissors™. These are far superior in terms of grip and maneuverability, and if you've ever cut a million and one of anything, you'll know how important that grip is.
I like to work on a cutting mat when using blades and scissors, and their DIY Cutting Mat is perfect for that.
I had a few paper bats lying around from last year, and since I wasn't about to buy more, I used them as a stencil to trace the outline on the black cardstock. You could easily free-hand them though.
Once you've stencilled and cut your bats, it's time to fold their arms so that they have some dimension and movement to them. Without it, they kind look like pre-school decor.
I found a piece of cardboard to use as a straight edge, but a ruler would do the trick. You'll want to create a crease alone each wing, and at the joint where the wing meets the body of the bat.
Once they're done they should look like this. When you're ready to attach them, add a little piece of tape to the back and you're good to go.