I've been itching to make another wreath! So I went digging through my Halloween decor boxes, and found enough masks to make a Halloween mask wreath! It's super easy (hello hot glue!), recycles elements from my fall
stars & pumpkins wreath
and makes for a rocking good time.
I love the retro and funky vibes I'm getting from the collective masks. Sure, none of these are retro masks, but they've all got the same charm.
Hot to DIY a Halloween Mask Wreath
Start by gluing the masks to the wreath base.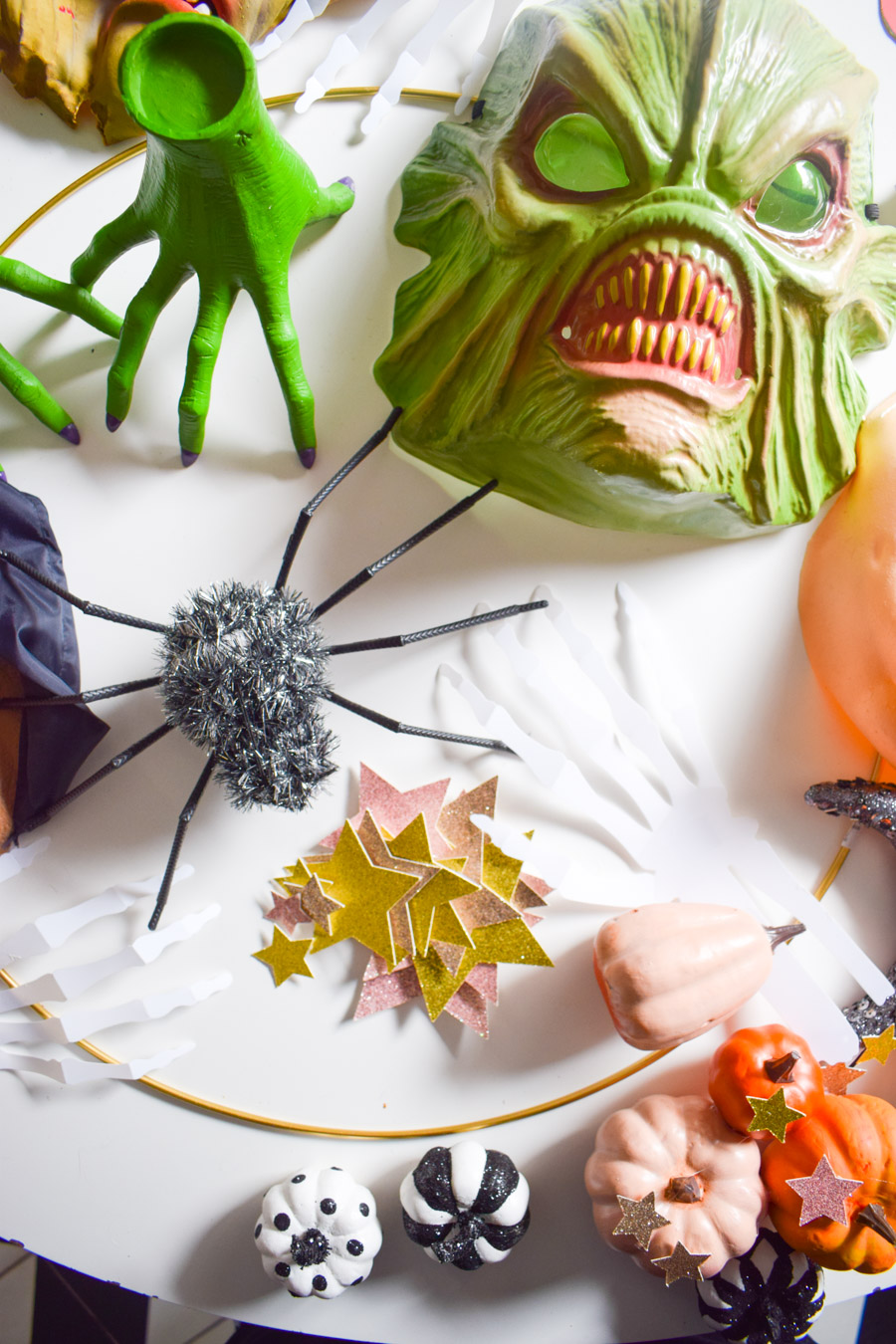 Mine is a bit narrow, so in some cases I had to glue the mask to a smaller disc, to then glue to the wreath, to maintain structural integrity of the design.
Once the masks are affixed, add some glitter stars and pumpkins! Have fun with it! I used them to fill gaps in the wreath left by the mask placement, and to plug any gaps.
Note: the fun sunglasses I added to the dog man.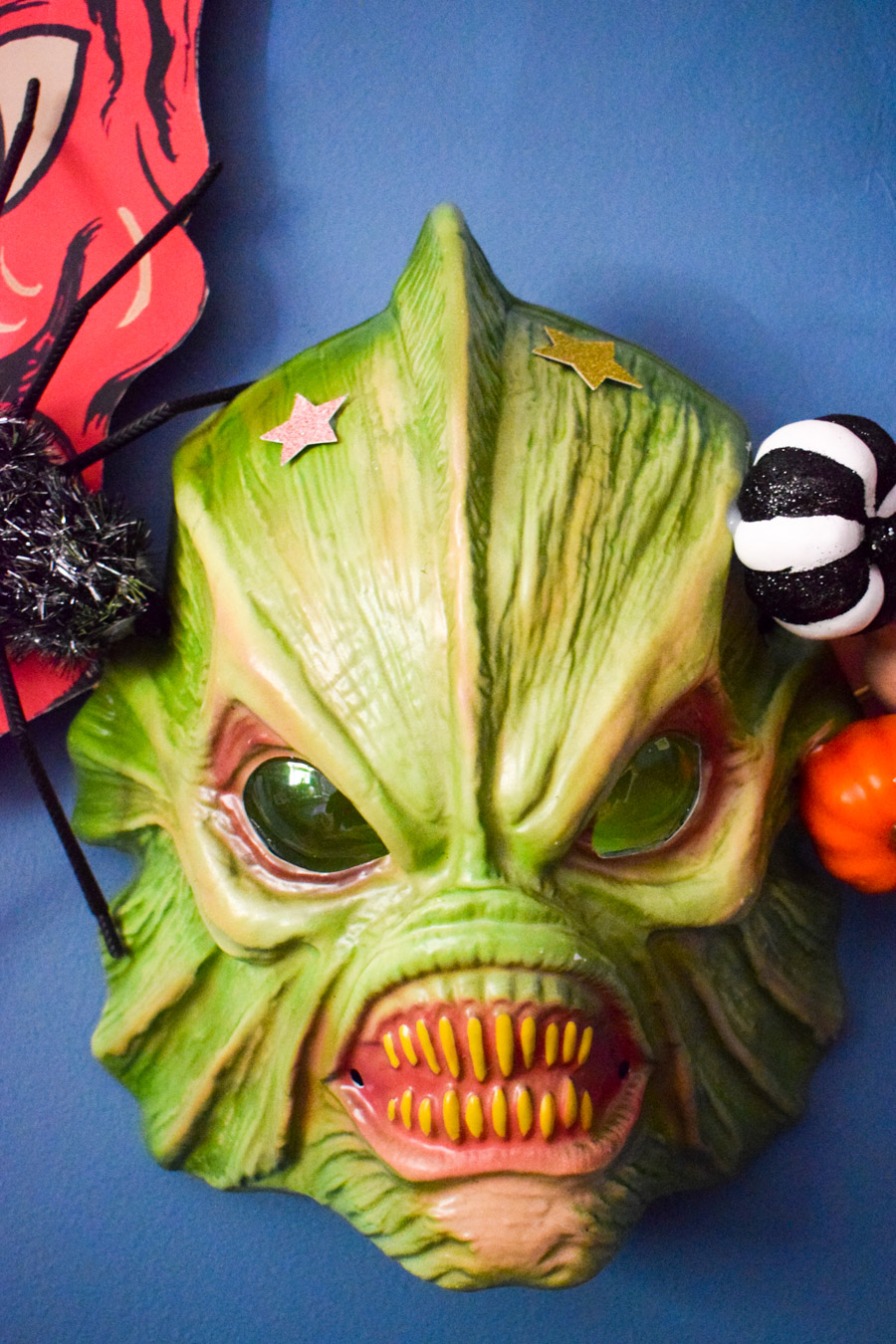 This medusa lady is actually two pieces that I fashioned and added eyes to. It's funny what you can do with leftover supplies.
Halloween Mask Wreath
Like I said, I'm very proud of this wreath, especially given that I pulled it together at the last minute with items I already had lying around.