Hands down, it's the Fiskars Easy Change Detail Knife. Slice through foam pumpkins with ease, and create ghoulish or adorable masterpieces that won't rot and be stolen by squirrels.
*Fiskars sponsored this post, but all thoughts are my own. Thank you for supporting the brands that make PMQ for two possible.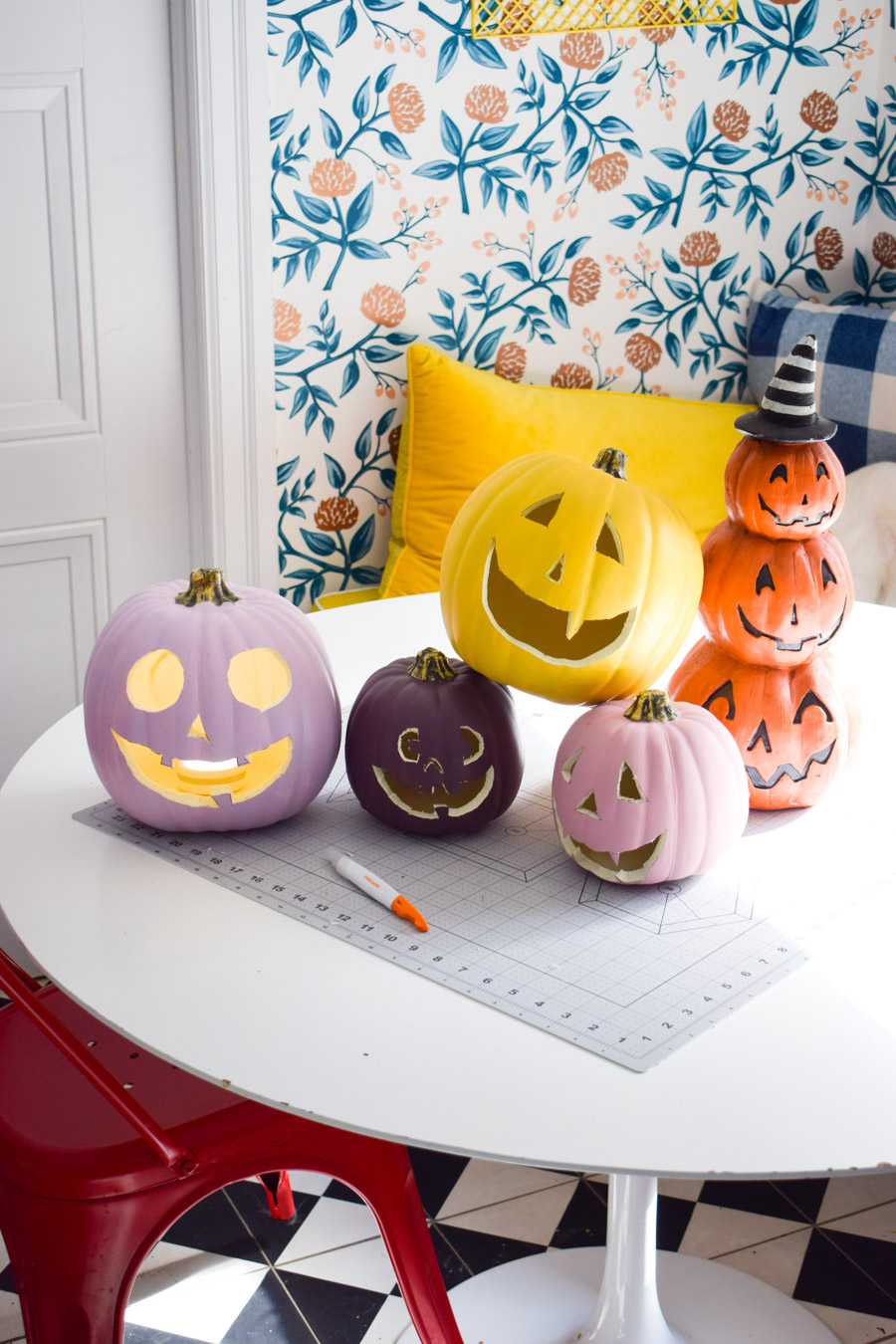 What's the best tool for carving foam pumpkins?
wLast year I carved a stacked pumpkin topiary using the precision knife set, so when I wanted to try my hand at foam pumpkins this year (beyond just painting them), I reached for my Fiskars tools.
Instead of trying to paraphrase, I'll copy directly from the product description:
"Stay comfortably in control during projects big and small with an ergonomically sculpted handle featuring Softgrip® touchpoints."
and
"Compatible with most standard blades, this versatile knife ensures you can always use the blade that's right for your materials and project."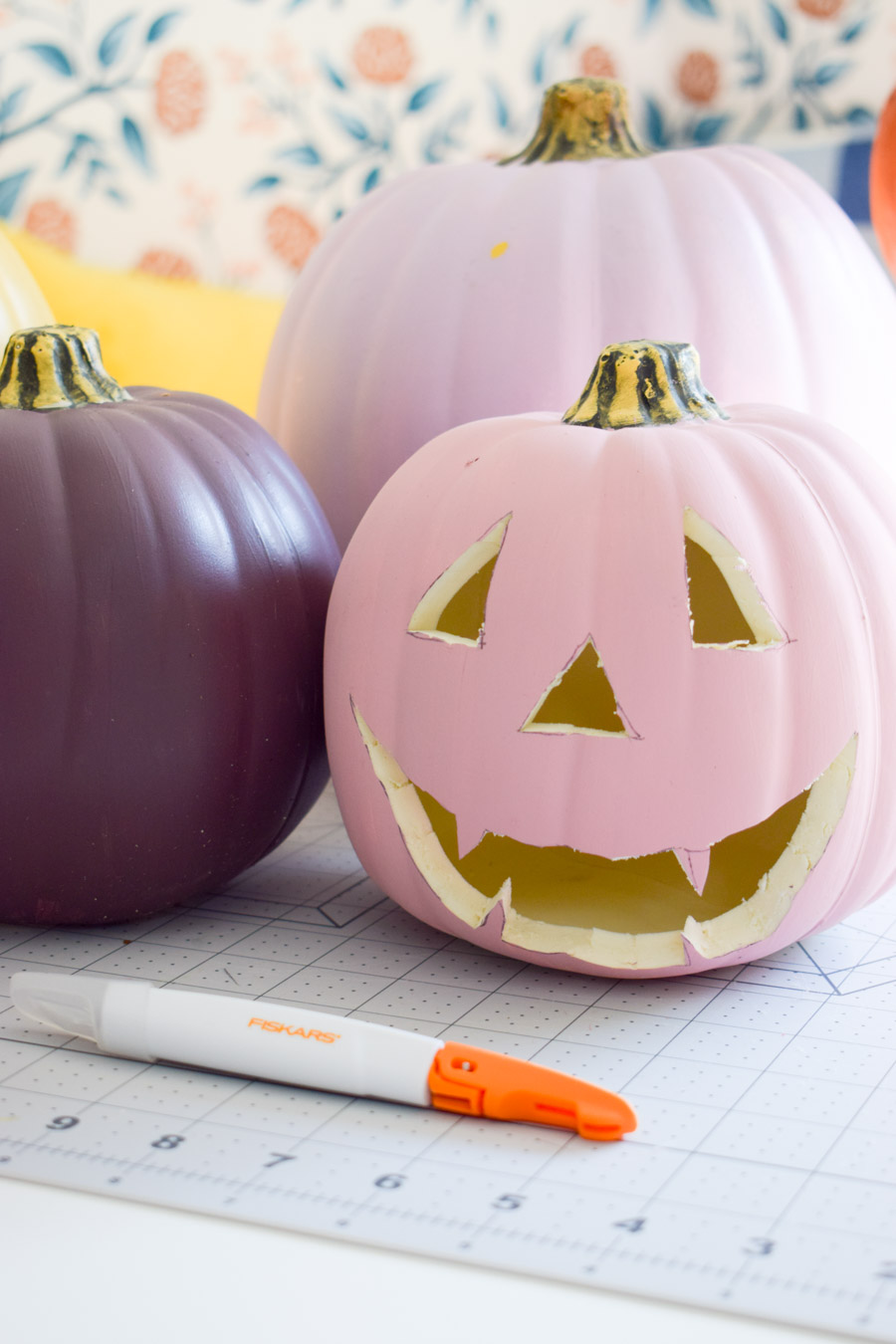 So even if you need something a little tougher than the blade it comes with, you can retain all the advantages of the grip.
Carving Foam Pumpkins
I painted several foam pumpkins for some porch decor, and have been waiting to carve them for June's Halloween Playhouse makeover.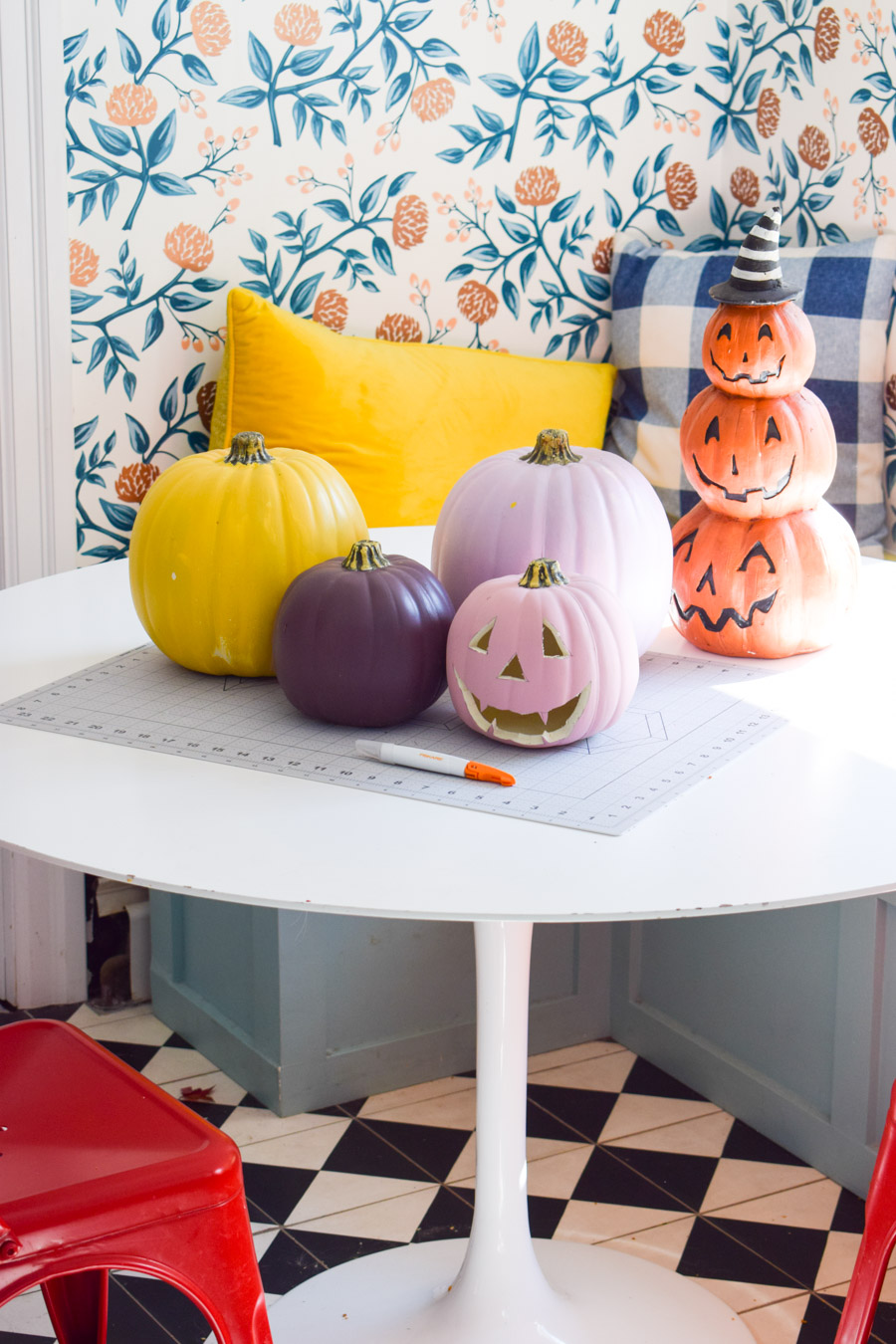 Like with all pumpkin designs, I recommend tracing it first so that you don't goof and accidentlly make a nose that's way off kilter.
And since these are for a playhouse, I wanted them to look friendlier than scarier.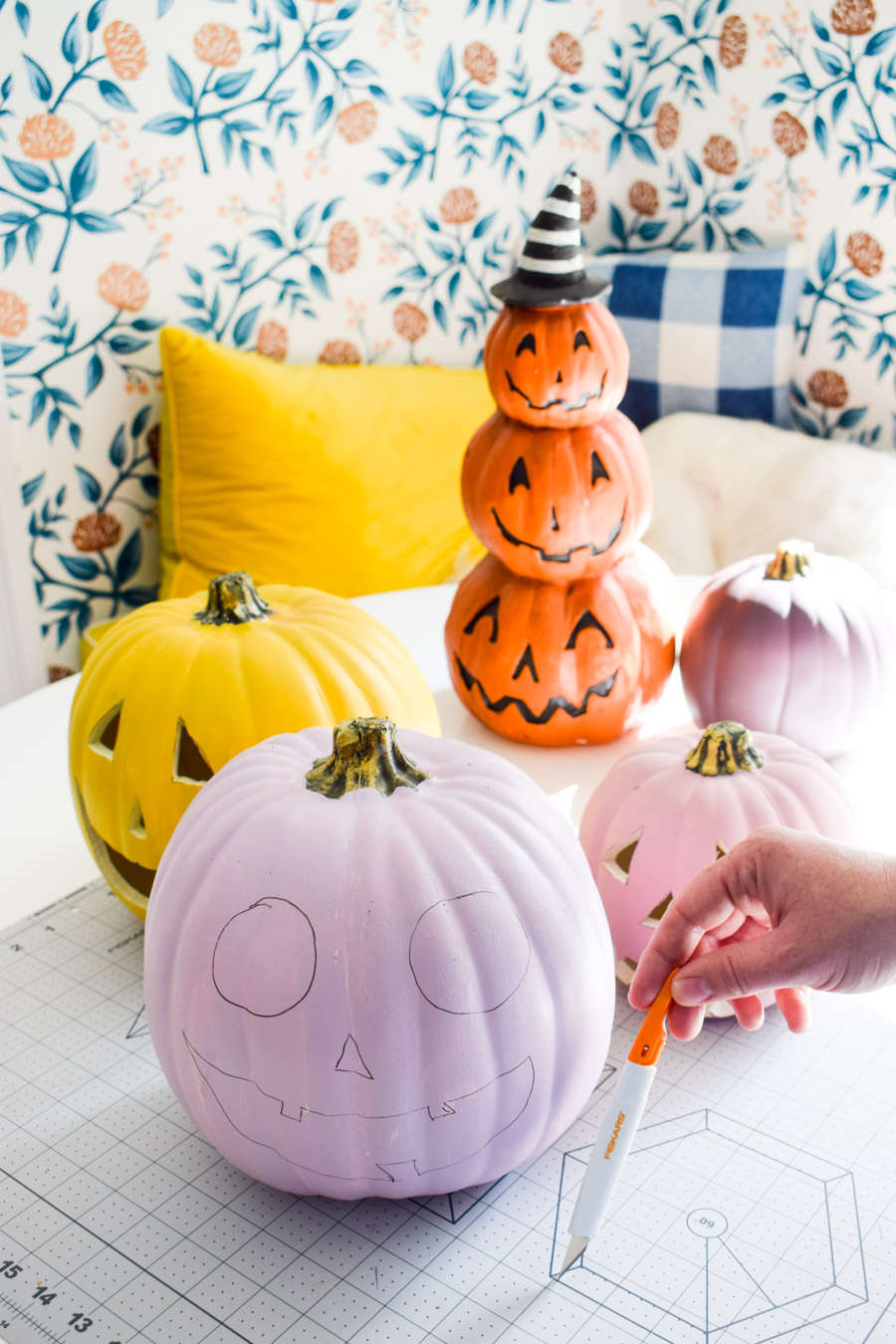 Get cutting! With these standard craft store foam pumpkins you shouldn't need much pressure to carve your design, and you shouldn't encounter much resistance in doing so.
I've made a quick video in case you wanted to see it in action as well.
The finished product is sleek, long lasting, and perfect for a playhouse.