I've made the cutest little napkin ghosts and you can too! This DIY Ghost Decor is an adorable way to add a little seasonal decor to your home, and you can make them using items you've likely already got in your craft stash – I only had to buy one item!
Check out the rest of my Halloween decor
DIY Ghosts
There's all kinds of ways to make ghosts, but when I saw these on Brit + Co I wanted to make my own!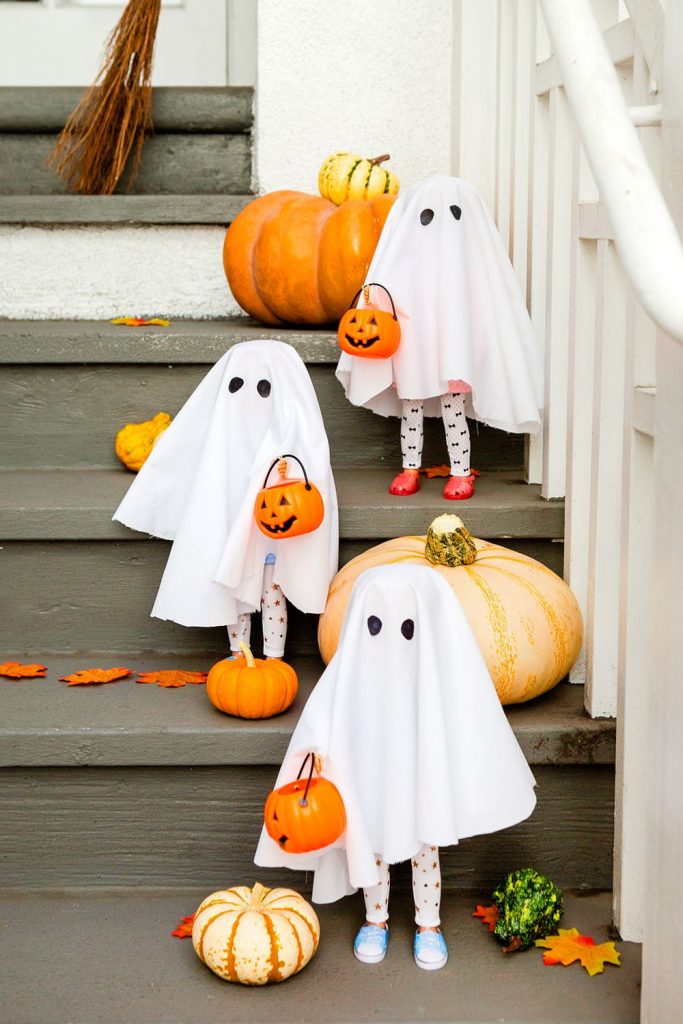 Brit + Co
Mine don't use dolls though, I used a series of basic crafting supplies to create the mischievous little characters that haunted the kitchen, and now my living room.
What you need to make little ghost decor
I kept it simple and used items I already had in my crafting stash: napkins, dowels, wide popsicle sticks, paint, and scrap felt. I did have to purchase some foam spheres, but it wasn't a huge expense.
I also used paint, a cutting mat, a hot glue gun, and my fiskars utility knife set.
You could easily switch it up and use fabric instead of a napkin or felt – in fact, ghosts made with different fabric scraps could be a great way to bring non-traditional ghost decor into your Halloween vibes.
How to DIY Ghost Decor
Start by gluing a foam sphere into the middle of a napkin. I used hot glue, but a fabric adhesive might work too.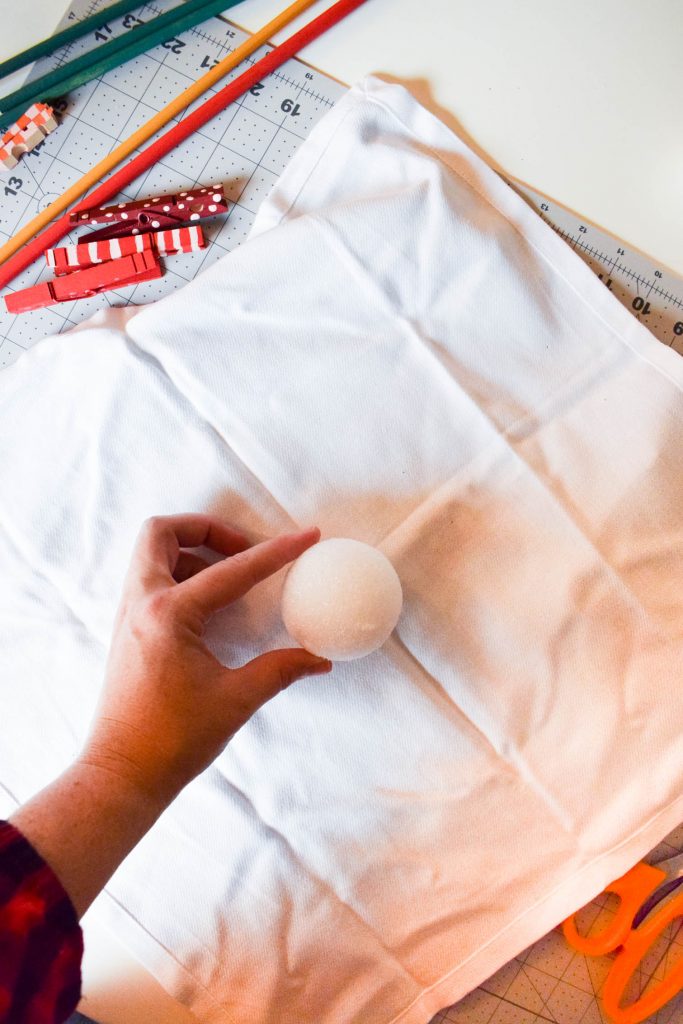 Time for the eyes! I used scrap felt and cut two ovals, and then hot glued them to the outside of the napkin.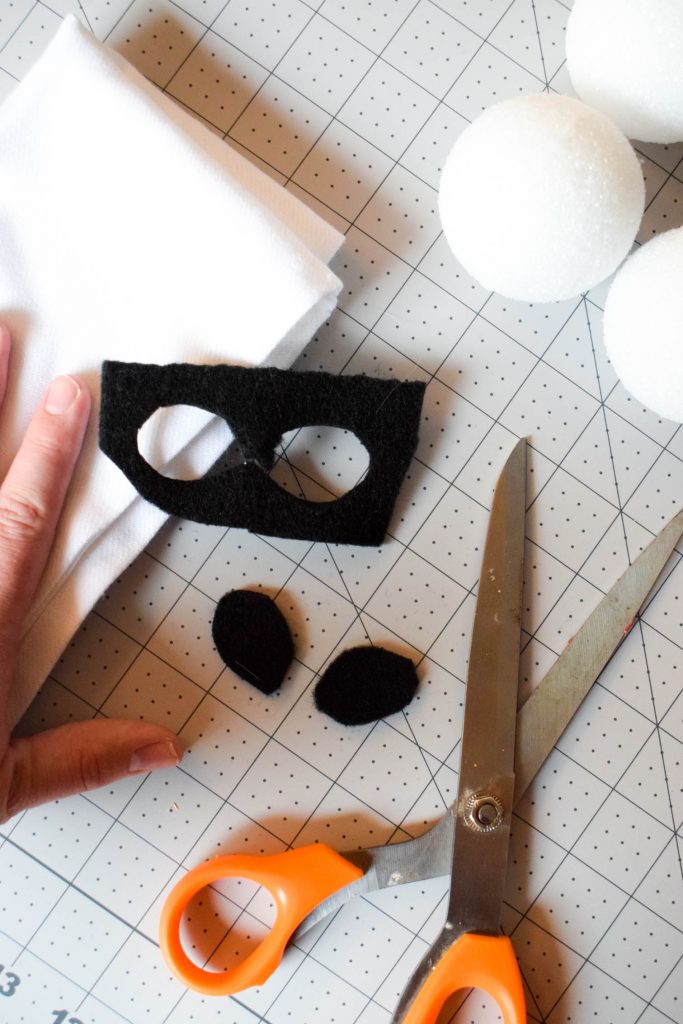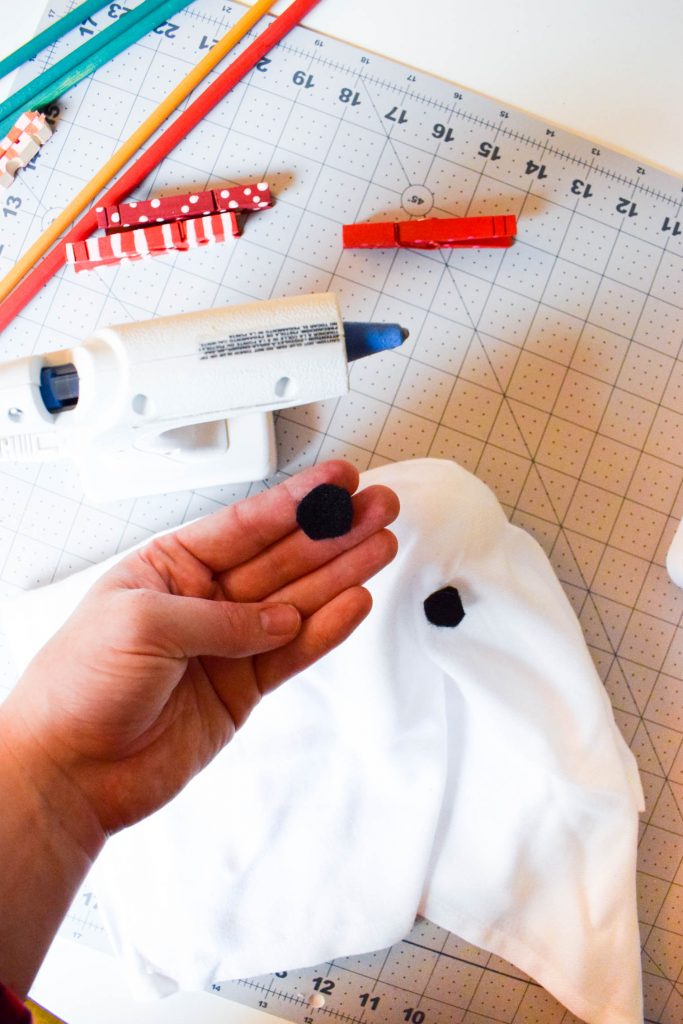 While that dries, cut two dowels to the desired length for the legs. I guestimated the length by laying the napkin covered sphere down, and adding enough length so that the napkin wouldn't sit on the surface or whatever it was standing on.
I cut a wide popsicle stick in half to serve as the feet, and hot glue the legs to the feet at a perpendicular angle, before gluing the legs to either side of the sphere (under the shroud of the napkin)
Because I was using crafting scraps, some of the materials had been used in other crafts, so I cleaned it all up by painting the legs and the feet black.
For fun, I added bows to the ghosts, but that's a completely bonus step.
Displaying your tiny ghost decor
Because these little ghosts are so tiny, I find they make more of an impact when grouped together, but one on its own is just as adorable, especially if its poking its head out of a pumpkin!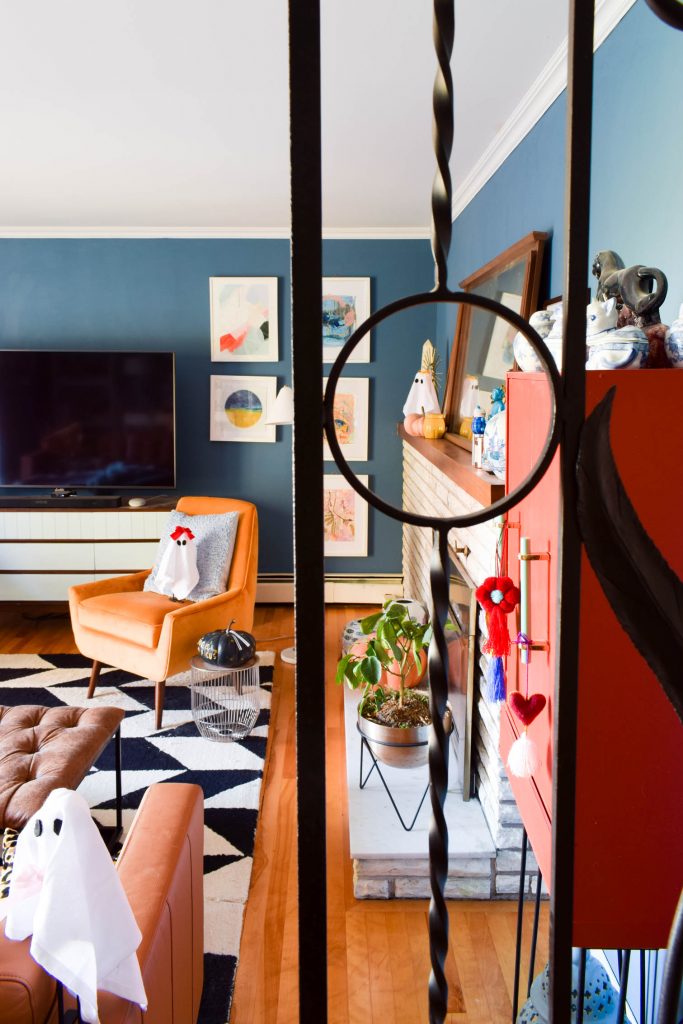 As I mentioned above, I've had this little gang around the kitchen, which you can see in my spooky kitchen halloween decor post, and here.