I'm trying something a little new today with another fashion related DIY. DON'T WORRY! I won't be sharing fashion tips anytime soon, but I do occasionally whip together something for an outfit, so why not share it here? For my first Dollar Store DIY (a fun series run by my friend Rachael of This is our Bliss) so I made a DIY Felt Emoji Clutch using items found in my local dollar store.
Grab my other accessory posts here: DIY Gucci Straw Clutch // DIY Peter Pan Collars 
You can catch a fun graphic at the bottom, along with all the links to the other participants' posts. If you're impatient, you can catch them here too.
This is our Bliss
Southern State of Mind
PMQ for Two
Hunt & Host
Creative Ramblings
BTW this fantastic pink and red wrapping paper is from my friend Kara at A Kailo Chic Life
I searched high and low at a few of our local dollar stores, and had a few different leads on what I might make. I even started making one before realizing it wasn't going to work. I may still make it, so I won't tell you what it is (just yet).
In the end I found myself staring at the felt and the little pencilcase pouches further down the aisle. So here we are.
Materials required for a DIY Felt Emoji Clutch
Felt in various colours
Scissors
Fabric glue (or hot glue gun)
Black paint (for accents)
Pouch
Step 1: Start cutting the basic shapes of your chosen emojis. I went with the heart that has starbursts, some lipsticks, a set of lips, and then created two: the iconic red sunglasses and a funky hand.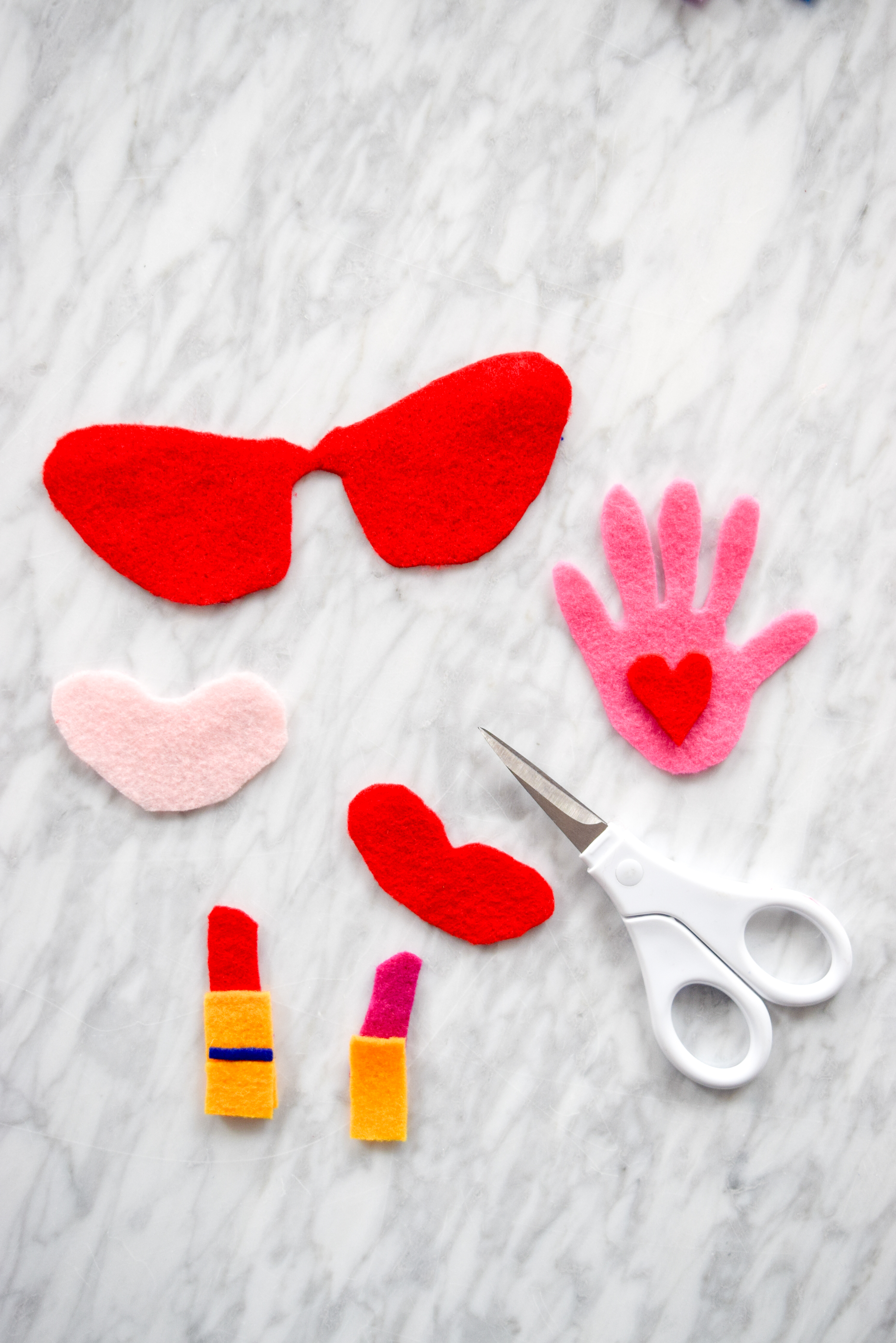 Step 2: Glue any and all parts together, as required. I used Alleen's fabric glue (an old faithful).
Step 3: Using some black paint and a fine tipped brush, add any details you need. In my case I had to create the lenses on the shades, added some details on the lipstick, and created the lips.
Step 4: Time to glue everything to the front of the pouch! I opted for hot glue here, but just because it was more final, and wouldn't have things moving around.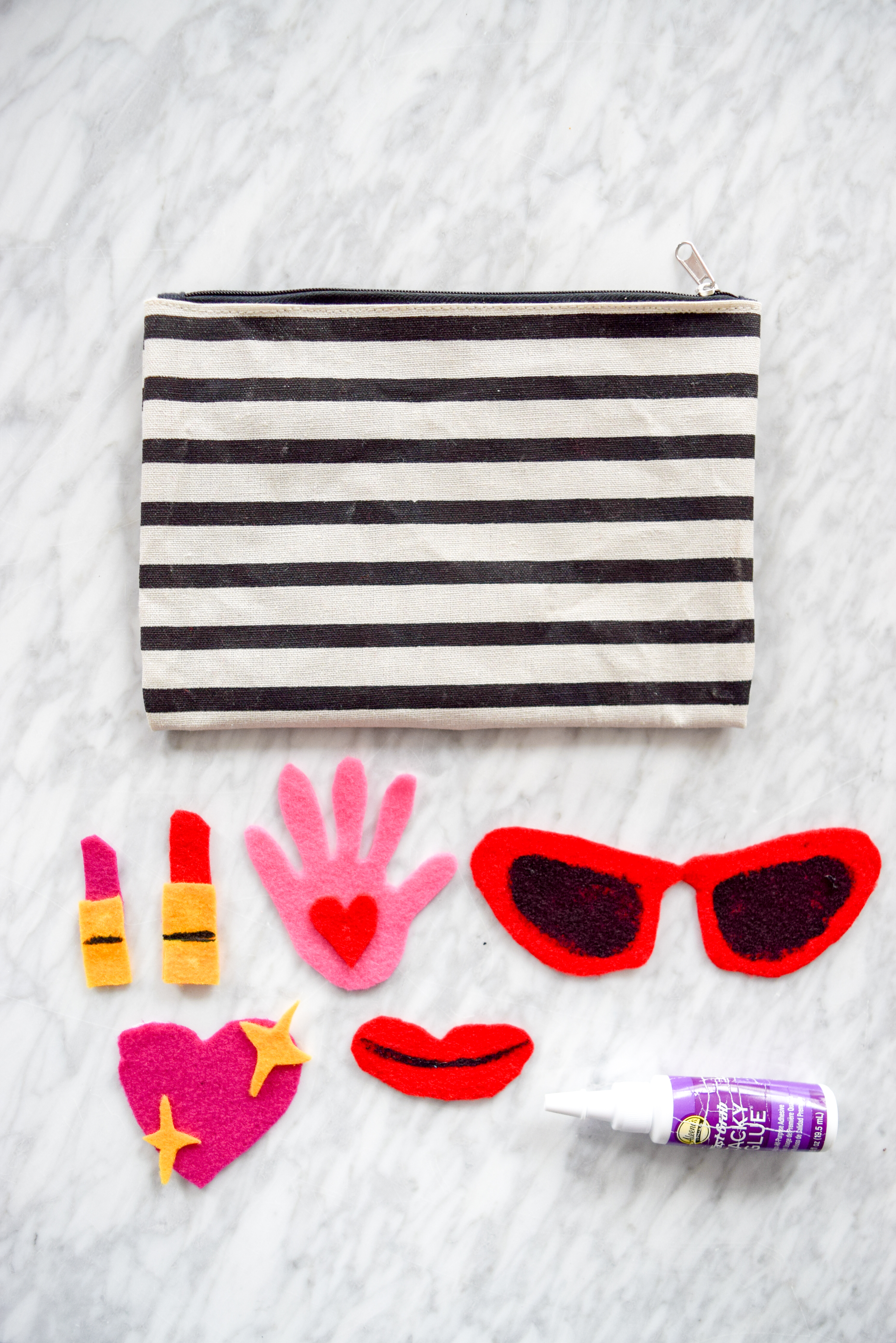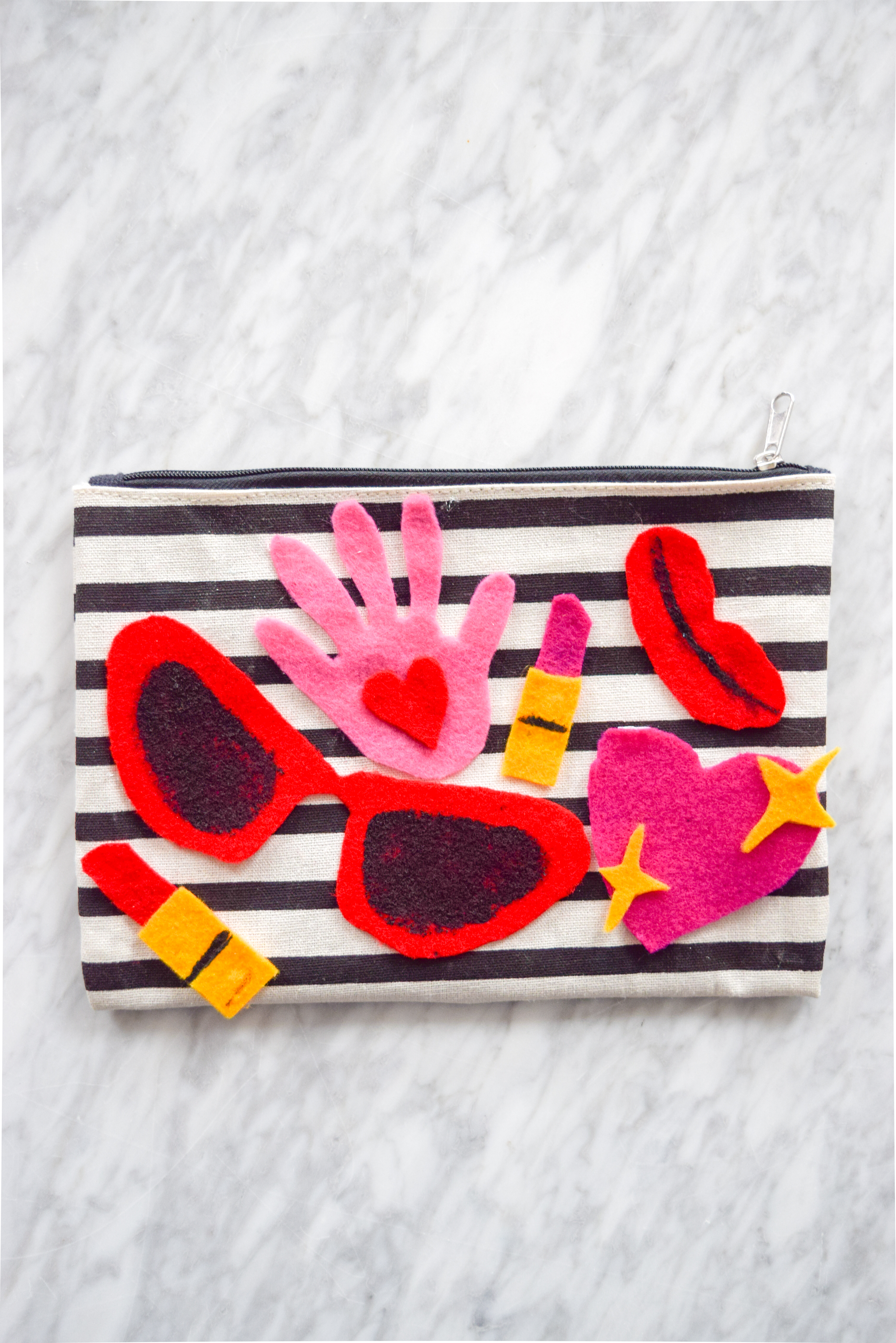 How cute is this! I added a bow, packed it full of goodies, and super happy with how it turned out. I am totally adding this to my adorable collection of handmade accessories.