I treated you all to a sneek-peak of this project on instagram on sunday evening, but now you get the full project! Lucky you!
If you've been following me since last Christmas you'll remember my first pass at using the vintage Christmas cards from Pinterest in the form of a gallery wall. I've spent the better part of a year "collecting" the images and always have a million and one half-baked ideas for what to do with them. This year I opted to make myself a cheery and cheeky card garland.
I'm sure you grew up with something similar; every year your mom would display all the Christmas cards you received, either by stringing them together or displaying them on the mantel. Well, besides myself and a few select people, our cohort doesn't seem to be too into the idea of snail mail seasonal greetings. To avoid having my card garland sit empty, I printed a bunch of my favourite vintage cards to create a garland.
Materials
Print-outs of vintage christmas cards (can be done at home or at Staples)
Ribbon
Stapler
Instructions
**if you'd like to use the images I printed, you can download them from dropbox here.
Step 1: Cut out all the cards or images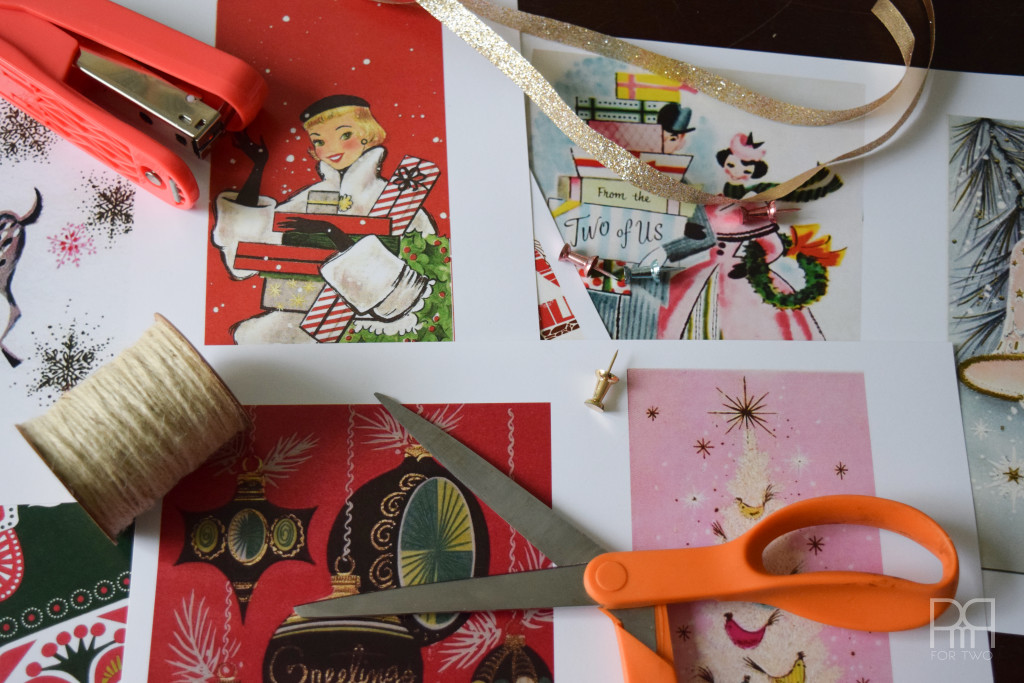 step 2: Measure the length of ribbon required for the space. I chose to hang mine in the kitchen in front of my pineapple gallery wall.
I added a second strand to create layers and better display all the cards in the space.
Step 3: I sorted the cards into collections for each strand according to colour and composition.
Step 4: Start stapling the cards to the ribbon. Because my ribbon is simply gorgeous, I opted to have it running across the top of the card, instead of behind it.
Make sure you space everything-out correctly otherwise you'll run out of ribbon, or cards, or both!
Step 5: Hang and enjoy!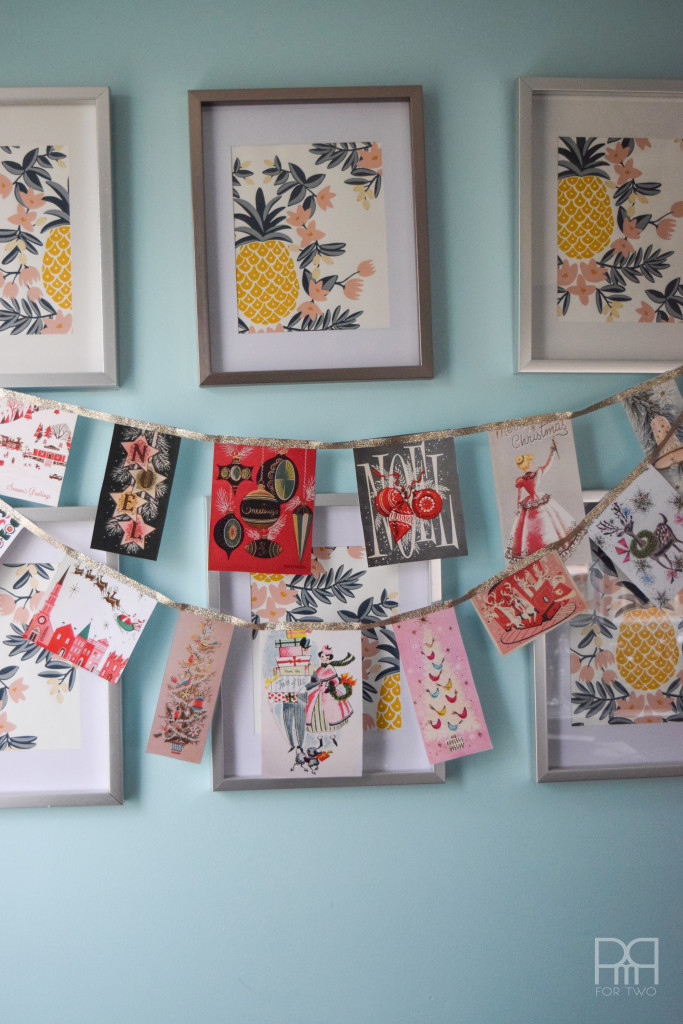 The reindeer ridding the streetcar with Santa is absolutely adorable!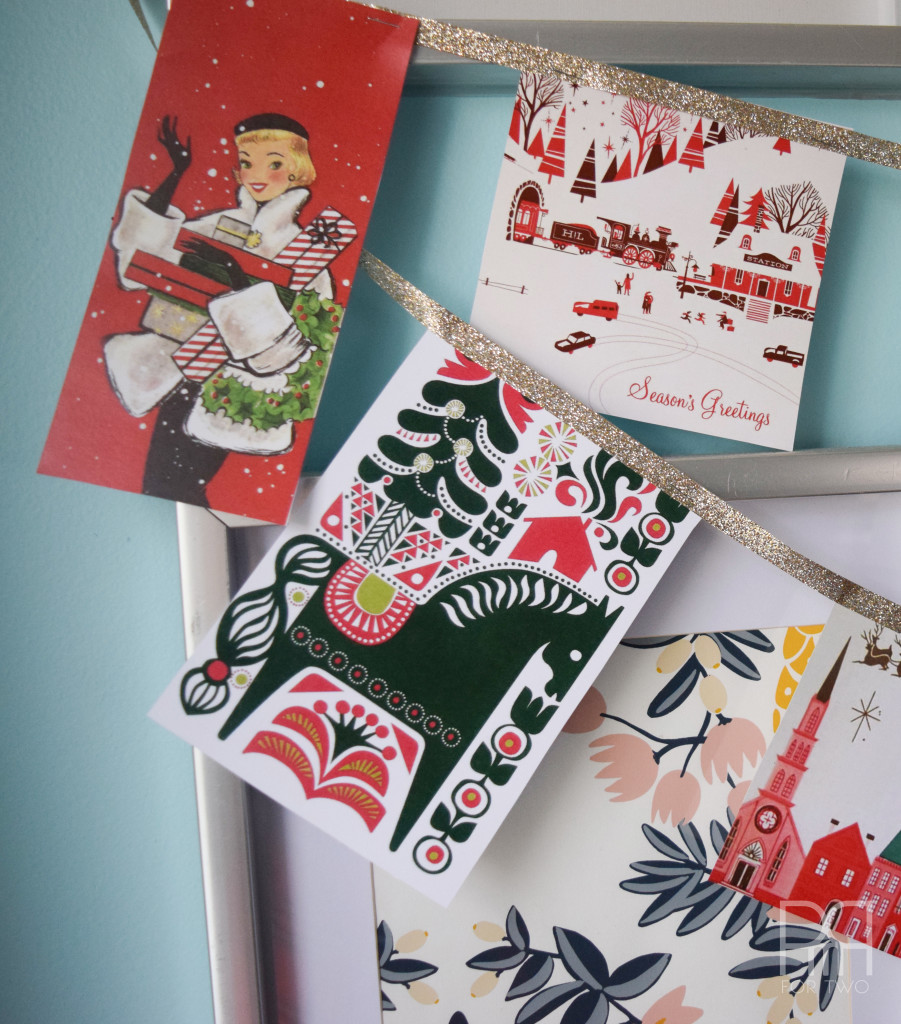 Although I'm not fully decorating until this weekend, I think I'm going to leave this piece up for now. It's such a cheery greeting when I walk into the kitchen.
Would you do anything like this?