Today I'm kicking off a new thing for PMQ for two – a monthly feature where we get a snapshot inside people's stylish PMQs. I recognize that my style isn't everyone's cup of tea (but for some reason you still read my blog?! Don't care, love it!), so in an attempt to showcase the beautiful homes in our communities I'm putting the call out to you! My readers!
If you have a room or space in your PMQ that you think is unique and worth showcasing on PMQ for two, share it with us. Read the submission guidelines here. Submissions will be showcased about once a month, more if there are tons of great spaces. I can't wait to see what's out there.
To launch the series, we're getting a peak inside Sophia's Townhouse duplex PMQ's living room and dining room.
Her and daughter Georgette were gracious enough to welcome me into their home early in the morning – the croissants I brought probably helped – for a quick photo shoot. Would you believe me if I told you that I was actually the one spreading toys around the house for the photos?
Their home is full of light, beautiful shades of green reminiscent of the Laduree macaron box, and incorporate their children' space along with theirs through the use of bold prints and colours. My kind of style!
– How often do you normally move? What number move is this? (the house we will be touring)
We've been moving every 2 years. This is the first time we will pass the two year mark in one place since we're not moving this summer. This is actually move number five, but the first time we've moved with kids!
– If you could give one piece of moving advice what would it be?
Organization is key when moving. Keeping multiple lists (to-do 1 month before moving, 1 week before etc) really helped me.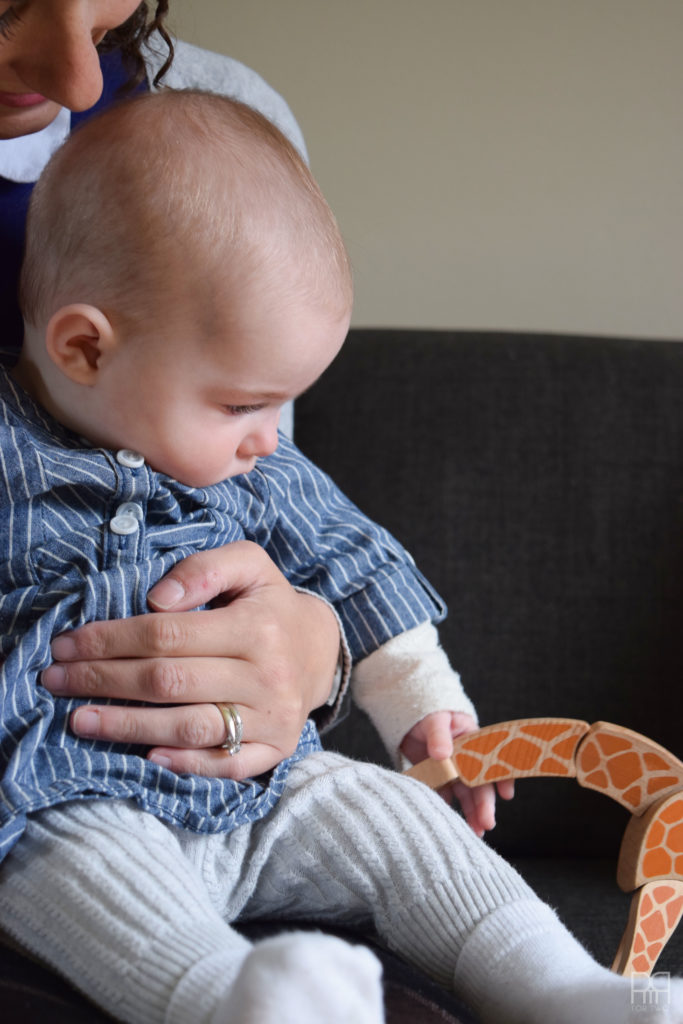 – Moving can suck; what's the plus side of moving often?
The plus side of moving so often is getting rid of junk! Moving is a great opportunity to de-clutter. Moving of course also provides an opportunity to discover new places more thoroughly than when you're just visiting.
– What would you call your style?
My personal style is a mix of antiques (I love the art deco & art nouveau style) and more contemporary pieces. I love the clean lines of a lot of mid-century modern pieces which offset the more "busy" antiques.
– What's the biggest challenge you've faced in military housing?
This is actually our first PMQ experience! We like our place, which is lucky because we didn't get the chance to see it before accepting it when it was offered to us. There are some things I would change given the opportunity, but since we move so much, I didn't feel it was worth it, especially since everything has to be returned to its original state when you leave.
– DoIs there an item that seems to work perfectly in every home?
I really like our dining room table; we got it fro a man who is often at the Kingston antique market makes furniture out of reclaimed wood from barn beams, so every piece is unique. I also love our couch. Its neutral colour makes it easy to incorporate into any decor, and the grey is just dark enough to hide spills wink emoticon
– What is your favorite spot in this room and why?
I think the couch is everyone's favourite spot. It gets nice light from all the windows, and it's a good spot for reading and having a coffee. My son also loves reading and playing on the couch.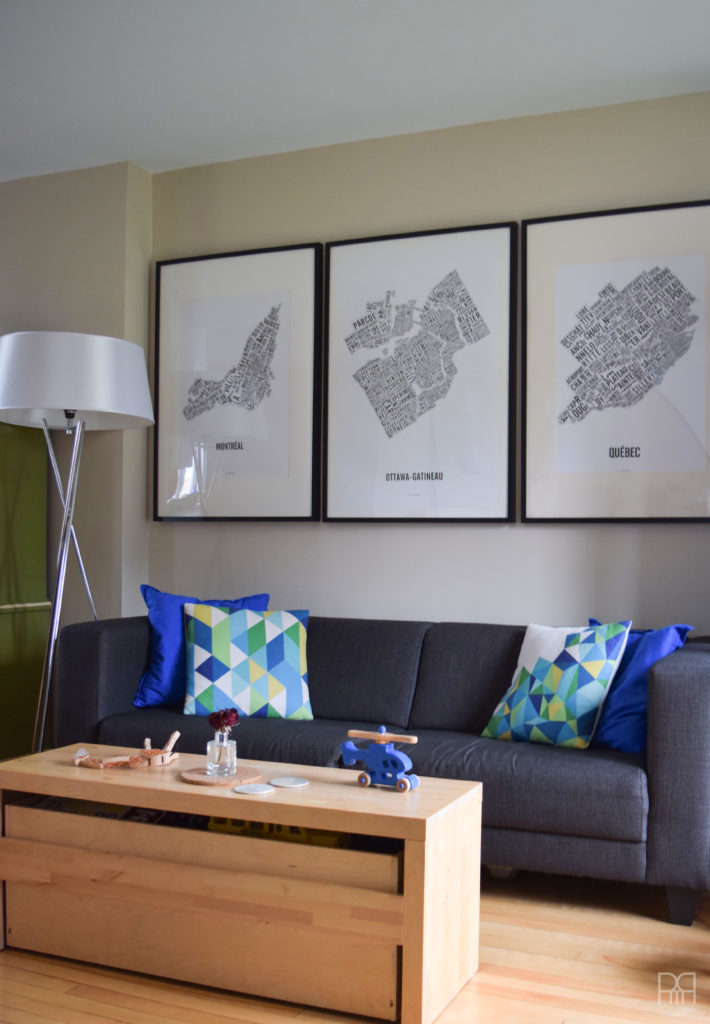 – What's your favorite piece in this room and why?
It's always hard to pick a favourite, but perhaps the dining room table is my favourite. The piece itself is unique, but it also is the place where meals are shared with family and friends!