Remember in my post about easter eggs when I said that you guys would understand why I didn't post much about easter? Well, last week when the stars aligned and the opportunity presented itself we booked a last minute road trip to New York! This put me into planning overdrive, and not easter decor.
DH had something to celebrate, I had the ability to work on the move, and we were able to price it all out to fit within our budget. Most importantly though, the timing was right: we weren't invited to anyone's for easter, we weren't hosting a meal, and we didn't feel like traveling down to see family. PLUS the weather in NYC was slatted to be around 10-18c the entire time, so we couldn't pass that up, especially since it snowed here while we were away.
We started by looking for budget friendly accommodations in manhattan and found the SSMCGA's club but they were full-up, and then we found Navy Lodge accommodations – It's Department of Defense (DoD) base housing for the U.S. military. They have locations and prices that can't be beat, so we will definitely be seeing what other trips we can plan that will allow us to stay there for cheap. They even have accommodations in Hawaii! Can you imagine?!
We stayed at Fort Wadsworth on Staten Island (the option for NYC). The accommodations are easy to access, parking is free and secure, and you got a small kitchen and full bathroom with your room. We drove 10 minutes to the ferry (on the other end of the island), parked there, and took the ferry for free into Manhattan every day. It was ideal for us, and very doable with children who don't need naps.
The ferry runs every 30mins, and takes about 25mins during which time you get magnificent vistas of lower manhattan, the statue of liberty, Ellis Island and the Governor's island. It was a great way to start and end our excursions every day. The ferry terminal is at the end of one of the subway lines, so it's easy to access and will bring you straight uptown for cheap.
While in NYC we opted to do the New York City Pass (different than the New York Pass) as it was less expensive, doesn't expire, and had all the sights and museums we wanted to visit. For $118USD per person we had access to 6 attractions that would have cost $25USD+ each. We saw everything we could and broke even after the 5th attraction. Definitely worth it.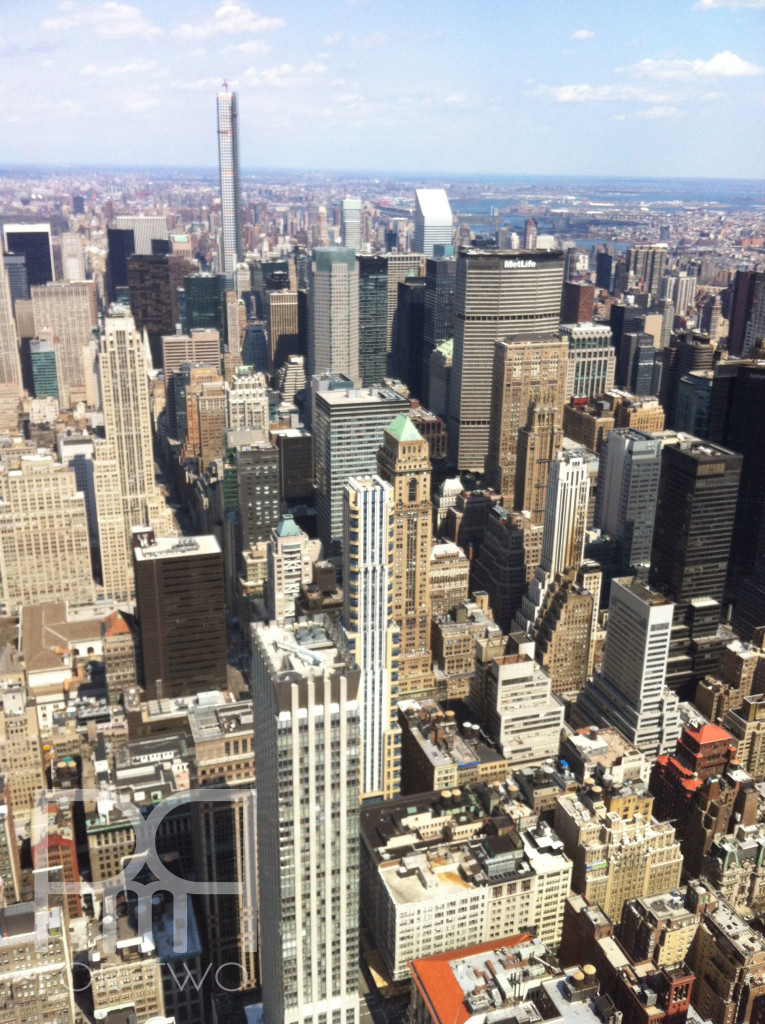 Although we were in NYC, the shopping capital of the East Coast, we were more interested in the museums and eating really well. I did pick up some small treasures like these adorable golden pineapple candles from H&M Home for $4.95USD they were a steal compared to these on esty.
 and I was drooling over the candle snuffer from Henri Bendel's, but decided not to go for it with a $54USD price-tag. Why must I have such expensive taste?!
We are complete foodies, and couldn't pass up the opportunity to eat at some great restaurants, among them we visited David Cheng's Momofuku Milk Bar in Manhattan and Walter Foods in Williamsburg.
Outside of food and museums, we spent most of our time looking for a place to sit. Our (read "my") feet were killing me after the first day! I even had to buy new running shoes because my footwear choice was less than ideal, which is a rookie mistake considering I've been at least 6 times and know how crucial your footwear choice is. Did I do a complete data dump between trips or something?
We saw the Museum of Natural History, the Metropolitan Museum of Art, the Museum of Modern Art, the Intrepid sea, air and space museum, Top of the Rock, and the Empire State Building. This was not a relaxing weekend, but it was an energizing one, that's for sure!
By the time we left State Island yesterday at 6am (in an attempt to avoid rush-hour traffic and make it back in time to pick up the dog at the kennel), we were exhausted and glad to be on our way.  We were very disoriented on the New Jersey Turnpike and thought we were headed into Manhattan by the lincoln tunnel at least twice. It was an ordeal, and all that before coffee or 7am.
Of course, I had planned on doing some outlet shopping on our way out of the States. We hit Target and a couple of other stores in Saratoga Springs (the next big town after Plattsburg – for those of you who know the border near Montreal, Canada). After spending an hour in there I have a couple of things for all the naysayers of Target in Canada: the prices were comparable and the stores looked like they were stocked about the same as those we had near us here. So meh!
The only difference was the they had much more product and variety. Did you know Target US sells interior paint? something called paint glitter that you mix into the paint? full sheets of vinyl wallpaper? Solid craft supplies? and fresh produce?! well me neither.
Not only that, but the spring lines by Threshold were to die for! So much pink, nautical stuff, and appropriate textures and patterns. I was in heaven! Unfortunately reason took hold and I did not leave with half the store, rather a few well selected pieces to whet my appetite. I'll be back!
I'll be revealing some of my purchases in updates to the house tour later this week. It was hard to walk away from these cute ceramic lemons, especially since the gallery wall in my kitchen is antique citrus prints!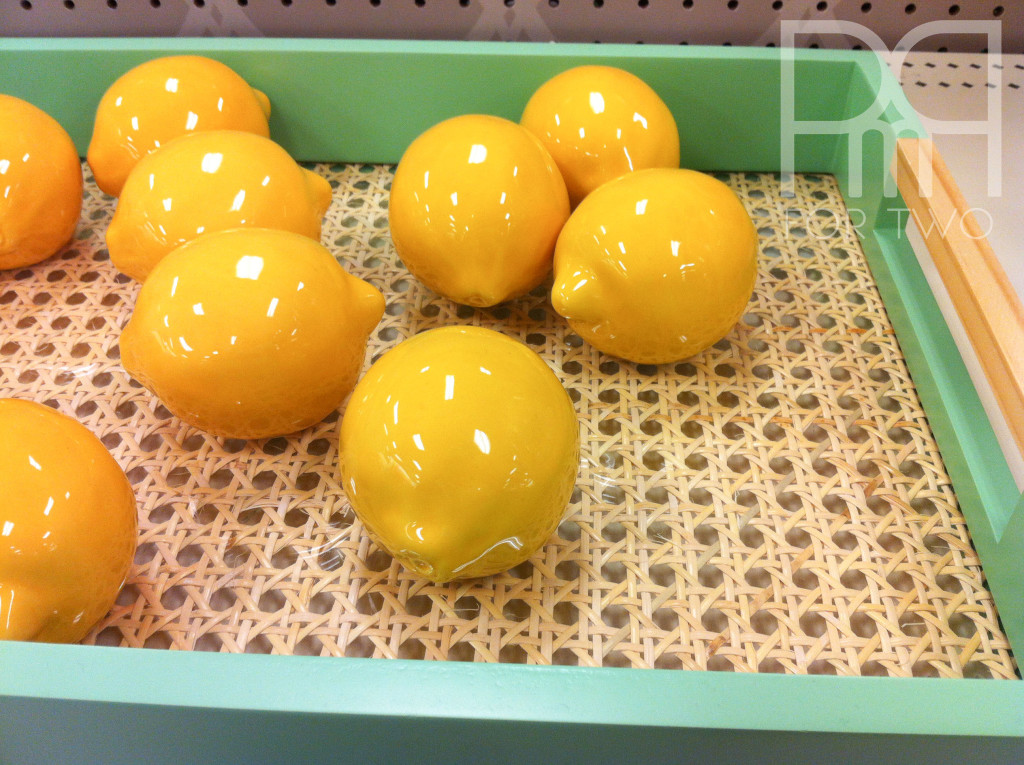 All in all, it was a great weekend trip and I'm glad we went! Now to plan for the next one. I'll have  more pictures up on Pinterest by the end of the week.
Feel free to contact me if you have any questions about how planned our trip down to NYC using military discounts and such. I'd be happy to explain!