Will you roll some snake eyes? or just leave them on a shelf, sitting pretty? With these Painted Decorative Dice, the choice is yours! Every game room (or game night) needs a pair, and since Dan and I play a lot of board games in the living room by the fire, having a set that matched our collection of pretty boxes (not the mangled ones Bruce ate as a puppy) was kinda #goals.
This is Day 2 of my 10 days of DIY, you can catch up with Day 1's beaded turquoise jewelry dishes.
If you're digging the shots of the completed living room, check out the full reveal from our fall One Room Challenge, for the mid mod eclectic living room. Its pretty fabulous, and it's a situation that keeps on evolving as we live in it.
Why decorative painted dice?
Because why not. This is the kind of thing that I'm always on the hunt for in thrift stores and boutiques. They're fun, colourful, unique, and kinda quirky. Not only that, but DIYing a set lets you customize the colour palette, and you can make this set for 5$ total. Not "each," rather "total."
And as I explained above, we love to play games. Board games, card games, word games etc. So this is just another way of showcasing that part of our relationship without having a Settlers of Catan board on the coffee table at all times.
Painting decorative dice
Real simple: wood cubes, paint, and a paint brush. I got everything at Michael's and the little cubes were 1$ each. Not bad! I could have bought bigger ones, but there was no need to go that big.
Get your paint on, using your selected colours. I went with a blue palette, and then added in a red one at the last minute to keep things spicy. I chose to use the other colours for the dots on the decorative dice, but you could easily use white or black (or gold). It's up to you! I used the end of a brush to create the dots.
Playing with Decorative Dice
Here comes the fun part, displaying them, or playing with them! While I wouldn't recommend using them for official game play (there's no way these are weighted properly), they're a novel way to determine who goes first.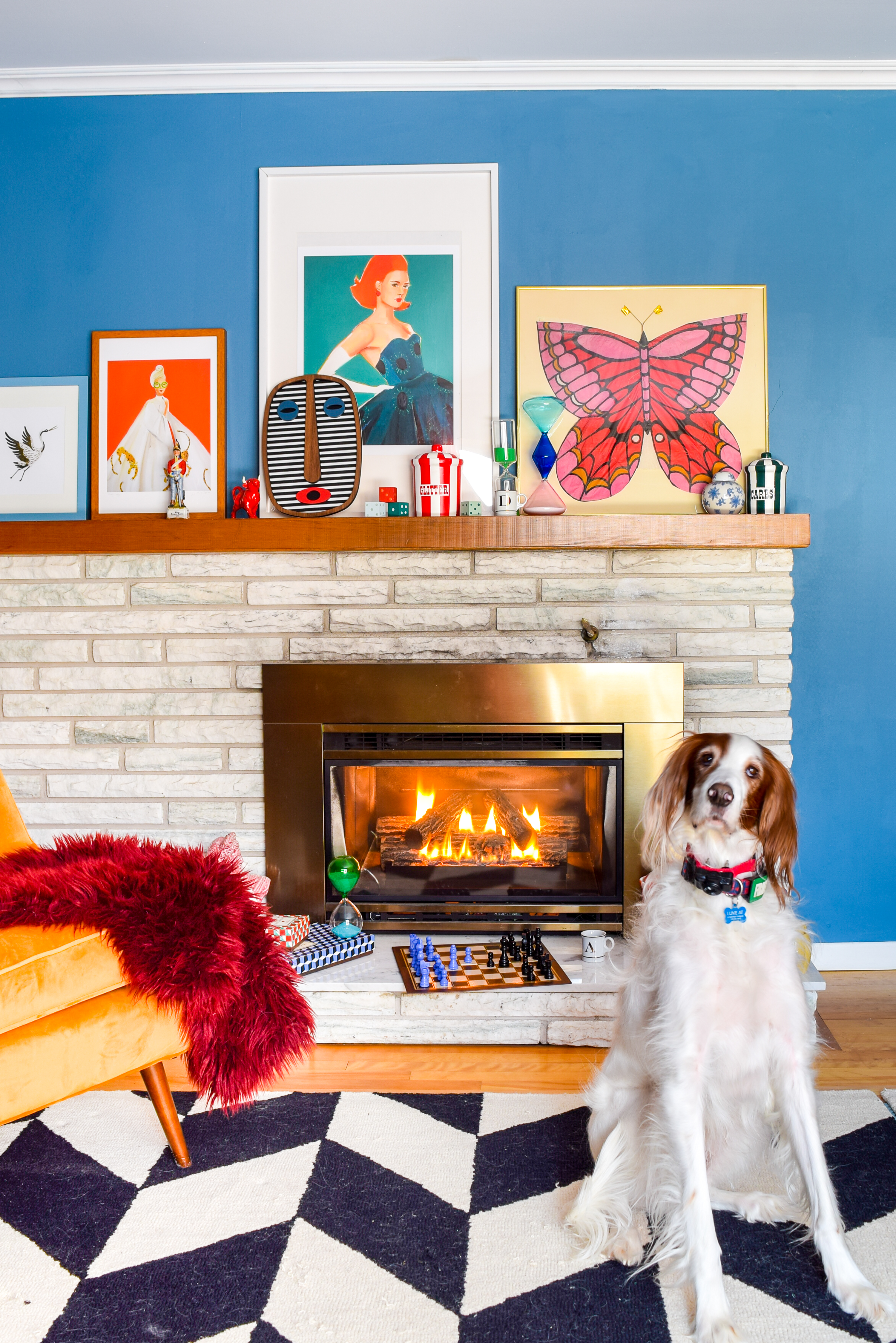 Bruce, as always, is around to dirty my carpets and pose in my photos. I love him.
I'm totally realizing I should have vacuumed before this shoot, but hey! Ya live and ya learn.
Yield: 4 Dice
Painted Decorative Dice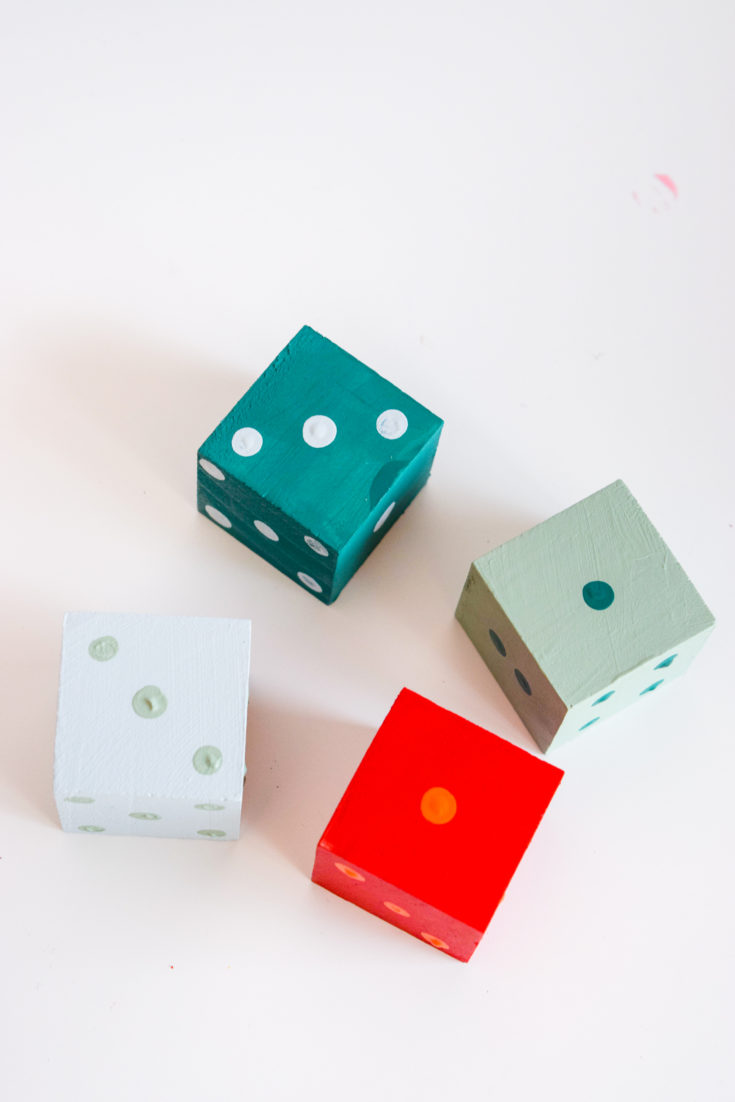 Make these fun Painted Decorative Dice that you can leave on a shelf, use for game night, or just leave on a table for a unique piece of decor. ,
Instructions
Paint the dice in your selected colours.
Use the other colours for the dots on the dice with the end of a paint brush.
Display them!